3 Level Wooden Log Water Feature Garden Fountain
High assembly is required for this feature.
A – Base of water feature
B – Top of water feature
C – Pump
D – Transformer
Remove the black plastic cover on the white pipe inside the water feature.
Thread the cable from the pump through the white plastic pipe down into the base of the feature; place the pump in the water compartment in the water feature.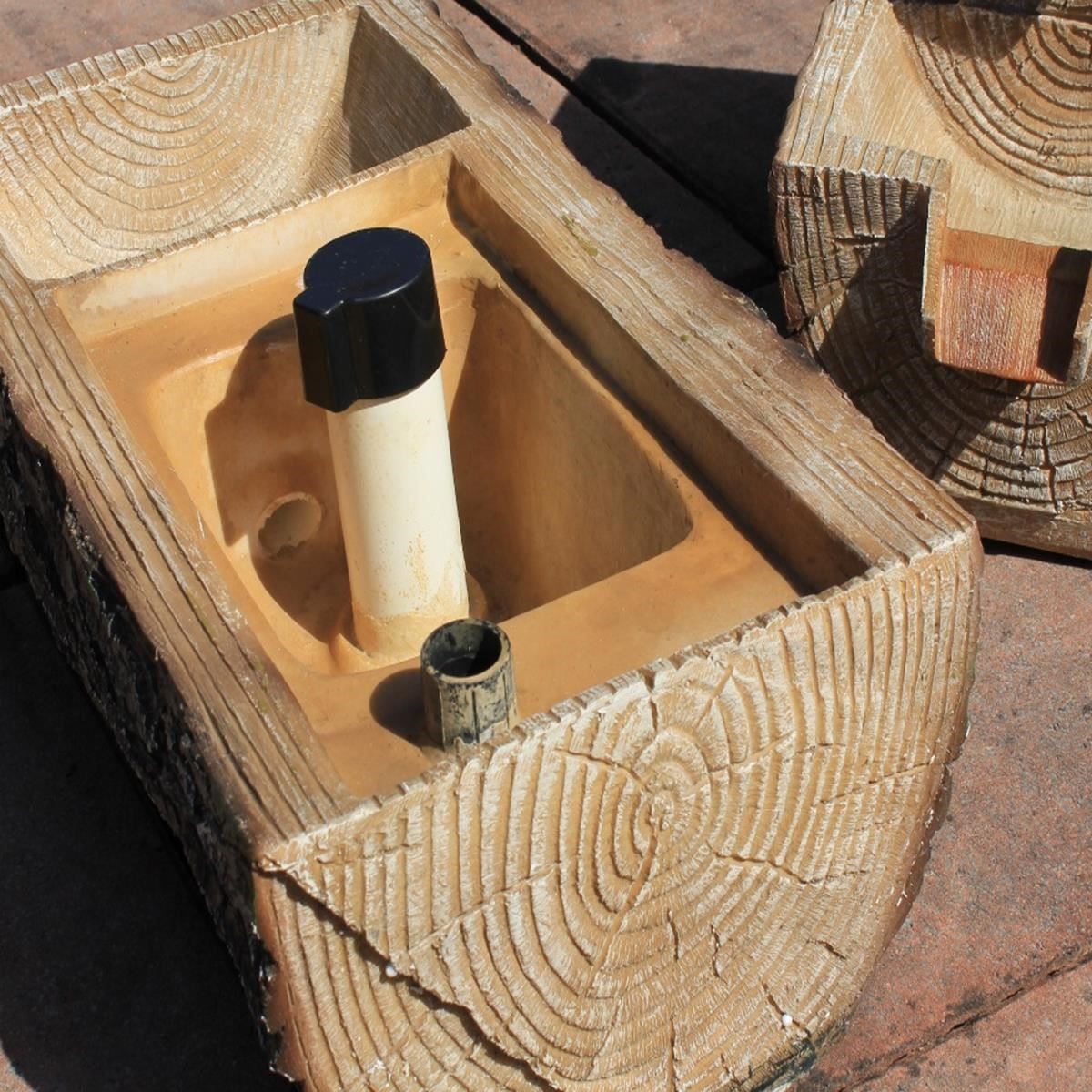 Attach the rubber tubing found in the underneath of (B) to the pump. This step may be tricky but by placing the piping in warm water this will allow the pipe to expand to fit with ease.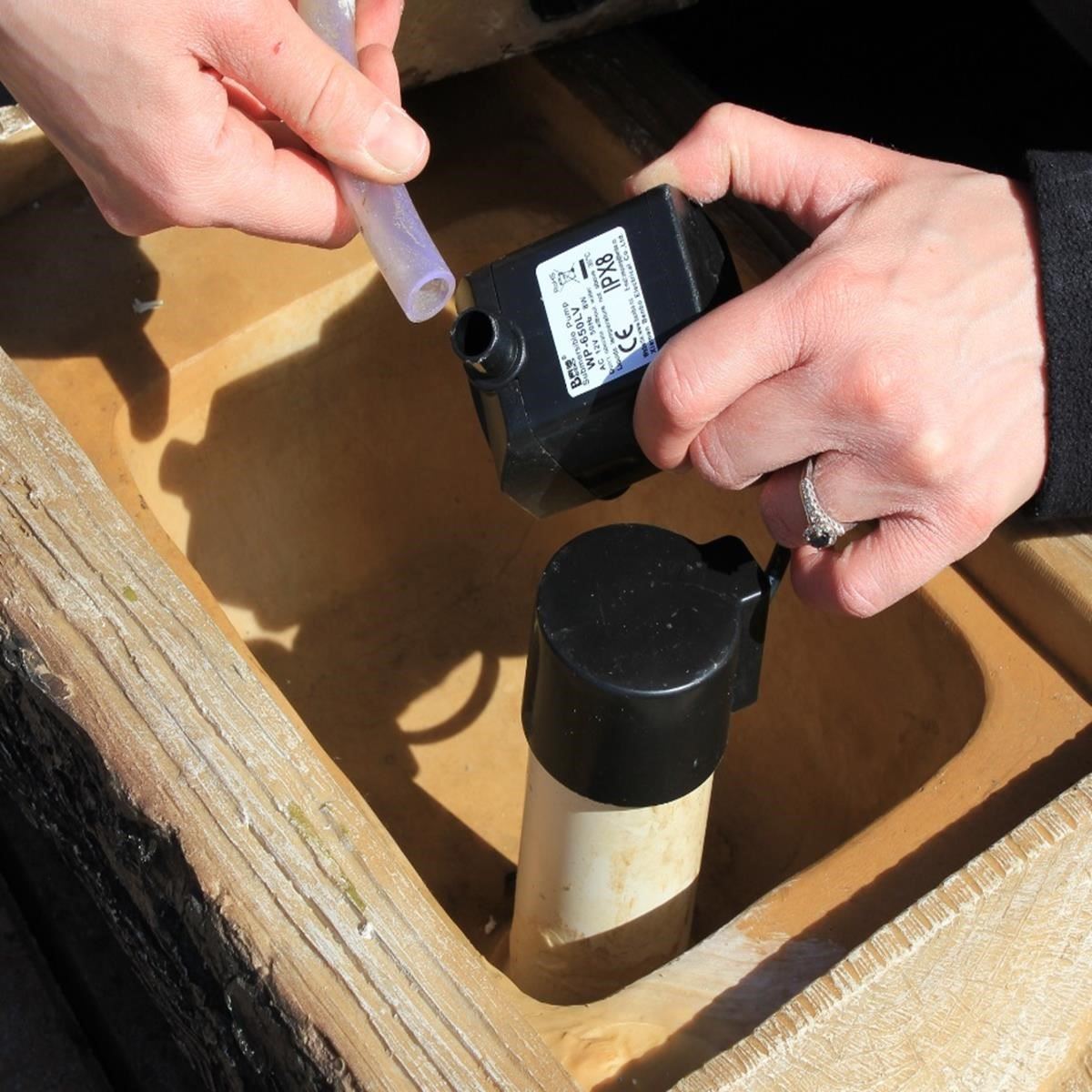 Place the top part of the feature (B) onto the bottom carefully ensuring the hole in the top part lines up with the piping on the bottom section (A).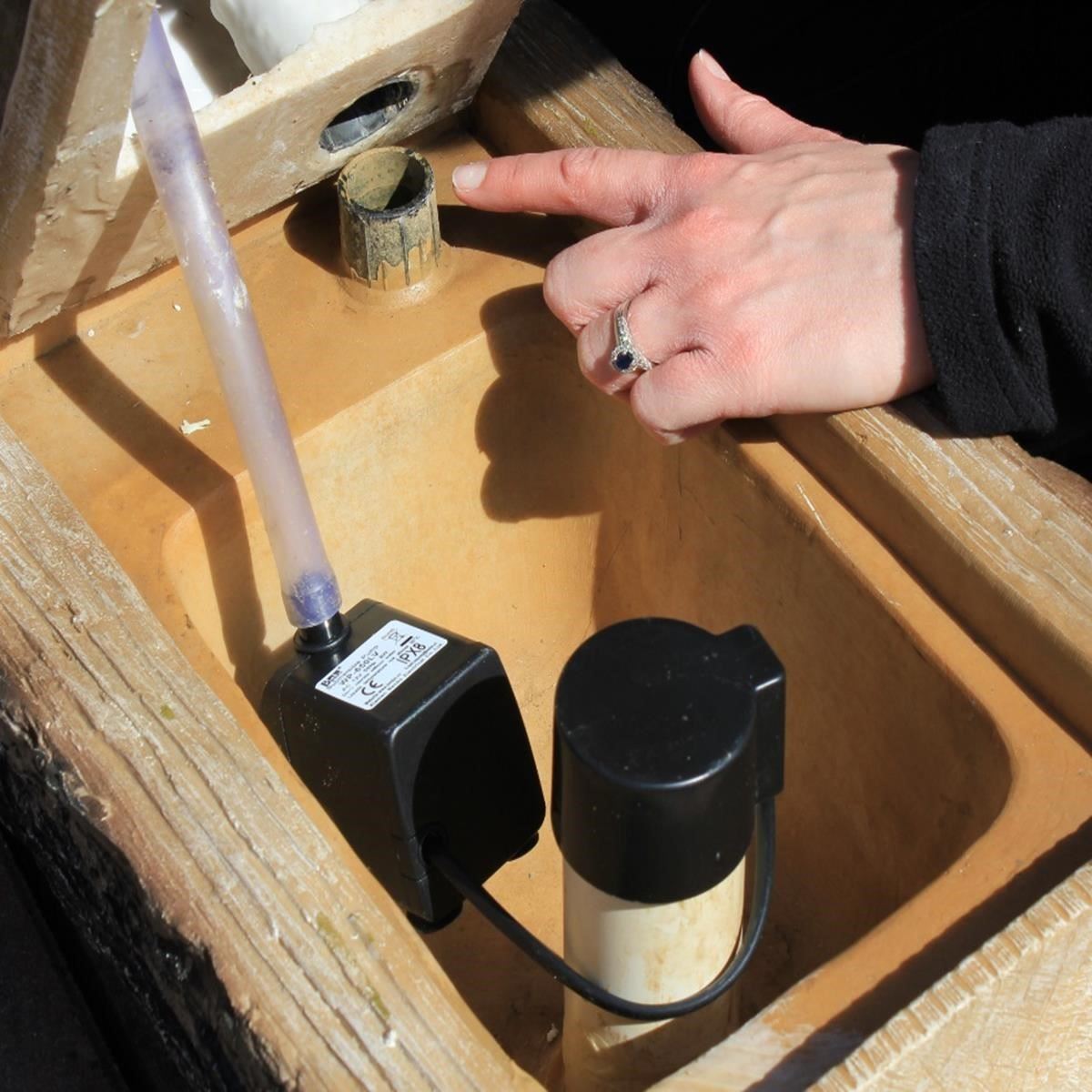 This feature requires quite a large amount of water to fill, ensure there is sufficient water in the feature and that the pump is fully submerged.


Connect the 2 pin connector (C) coming from the pump into the transformer (D) and screw tightly into place using the screw cap to tighten.
Make sure the feature is placed on a level surface or the water will not cascade as intended and that the pump is fully submerged before switching on the feature.
We advise the transformer is placed in a weather proof box to ensure the transformer is fully water tight which will prolong the life of your transformer. Weatherproof boxes are available in 2 different sizes suitable for either 2 or 6 transformers.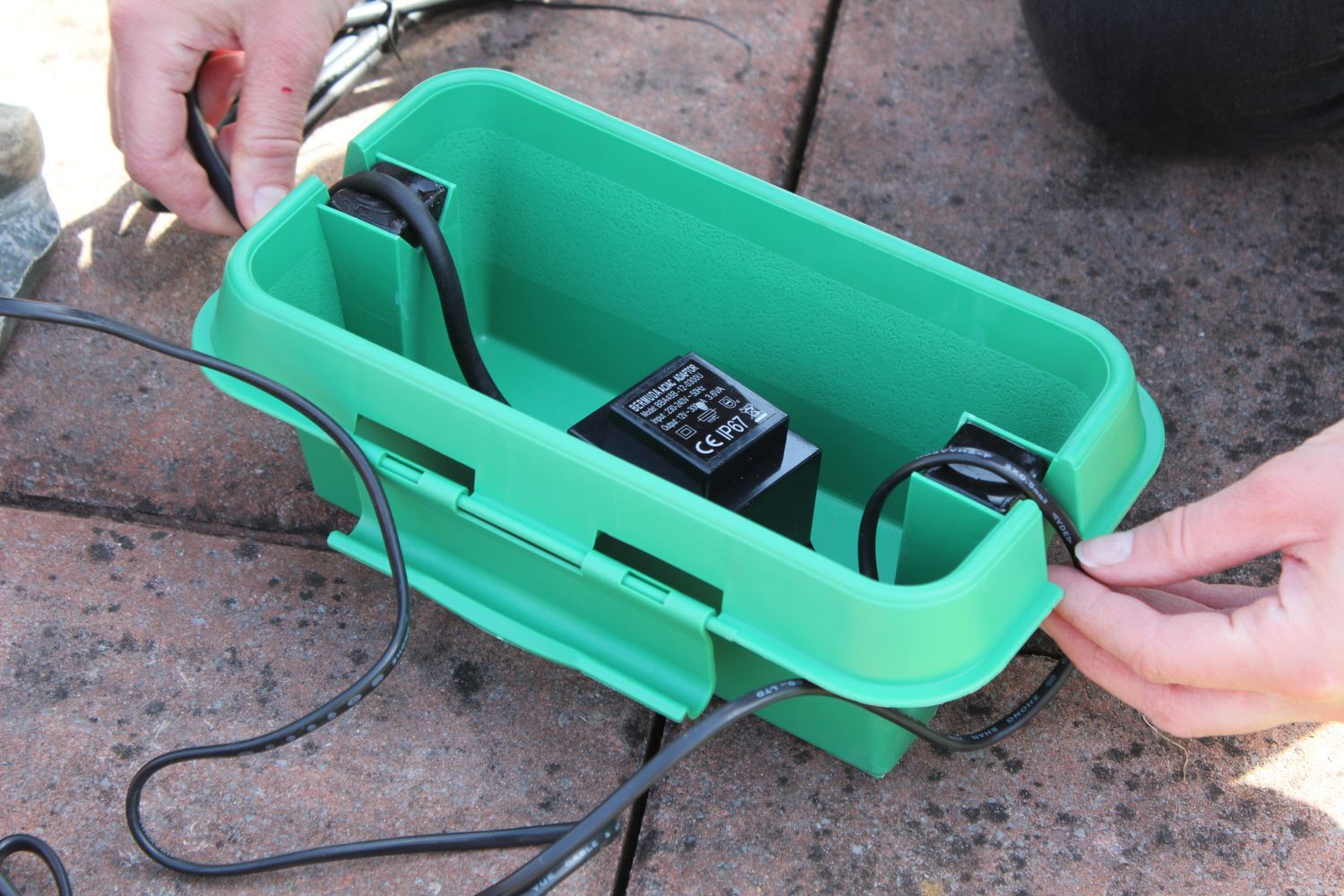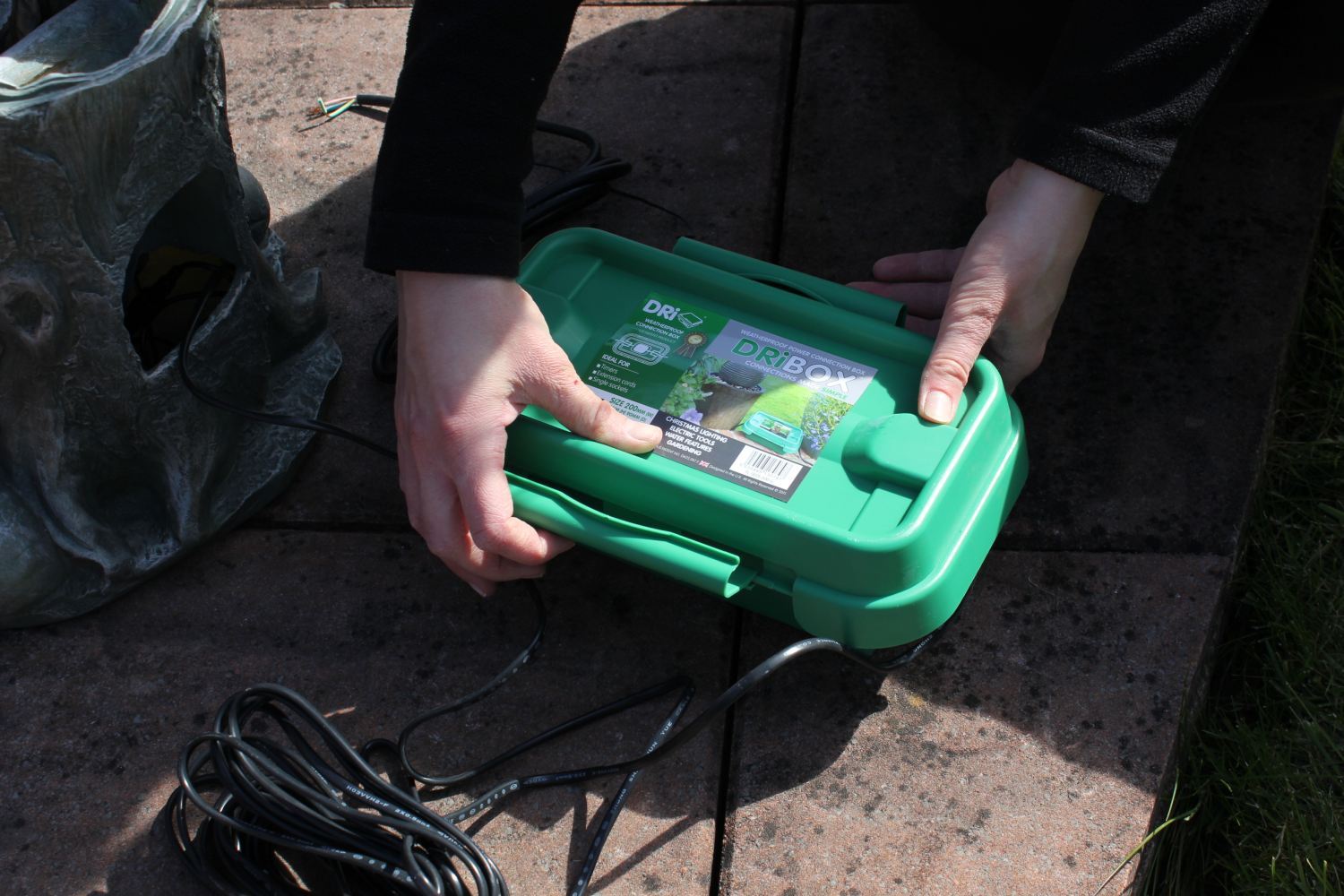 Ensure the wiring is sat over the gel blocks when securing your transformer and wiring into place, this will ensure the container is water tight.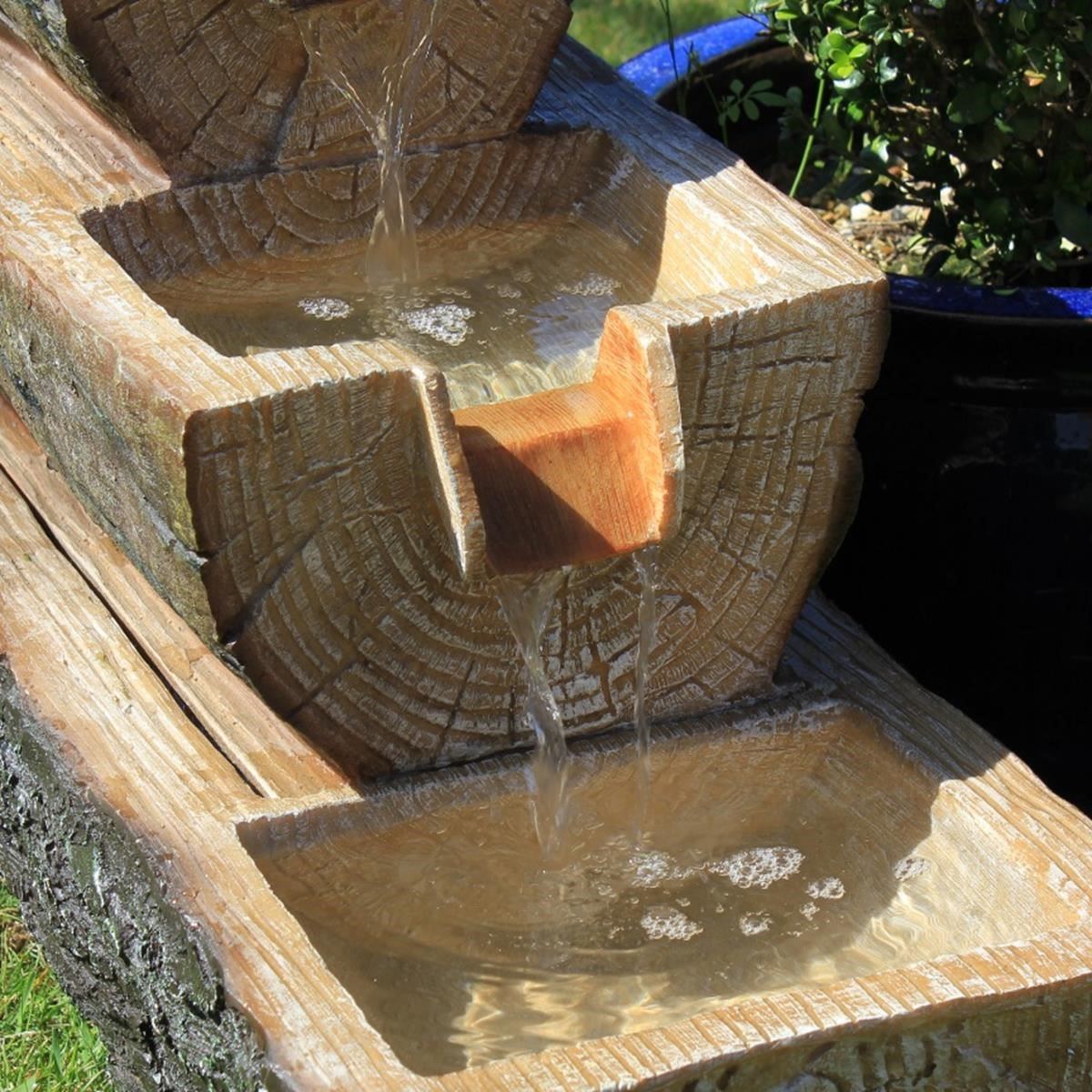 Ensure the flow regulator on the pump is turned up to enable maximum flow through the pump.
Your water feature is all set up now and ready for you to enjoy.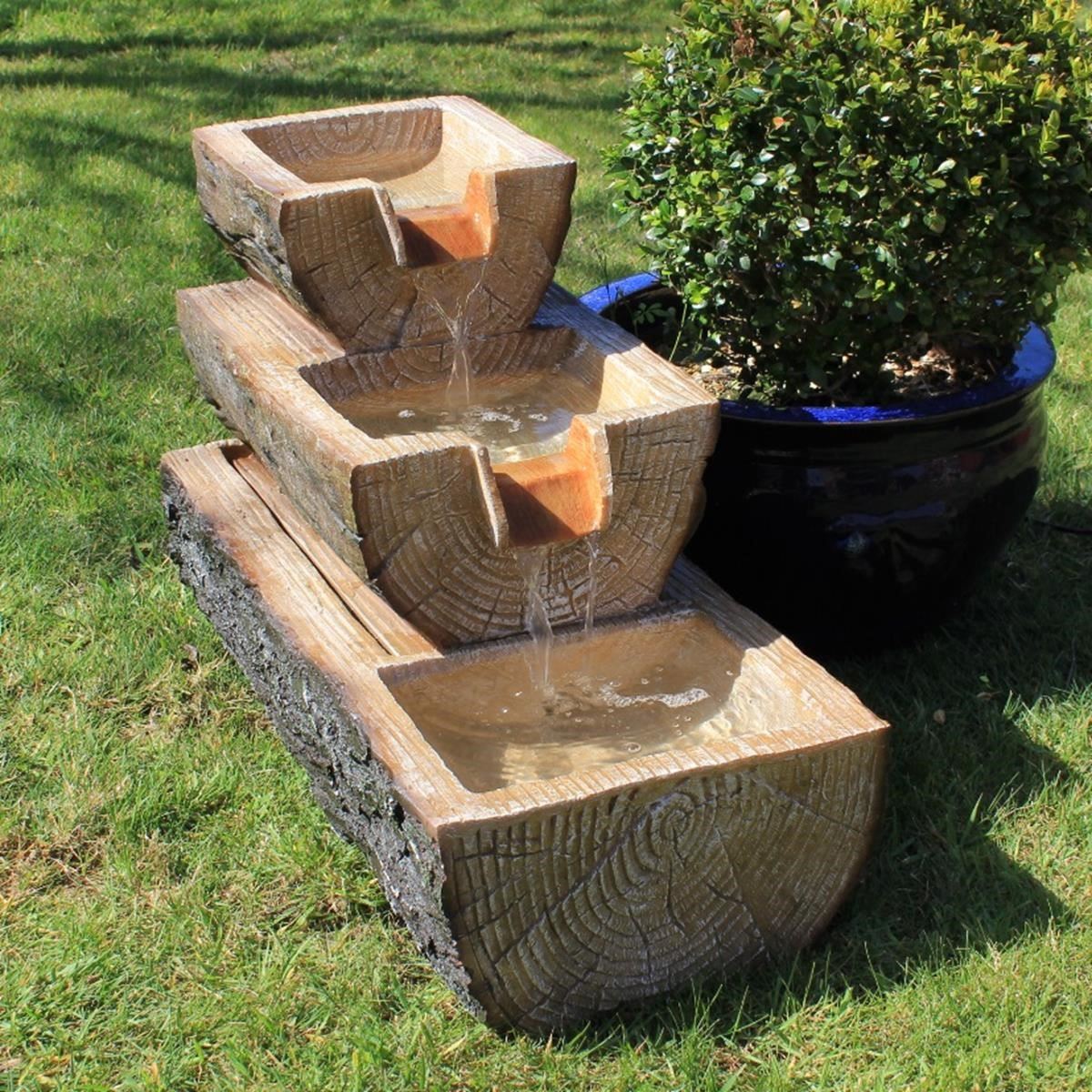 Click the following link to return to the 3 Level Wooden Log Water Feature Garden Fountain on our website.