Fairy Glen Water Feature
Medium assembly is required for this feature
Remove all of the outer packaging so all contents are fully visible.

Ensure you have all parts included as listed below:
A – Fairy Glen Water Feature
B – Pump with 10M of cable
C – Transformer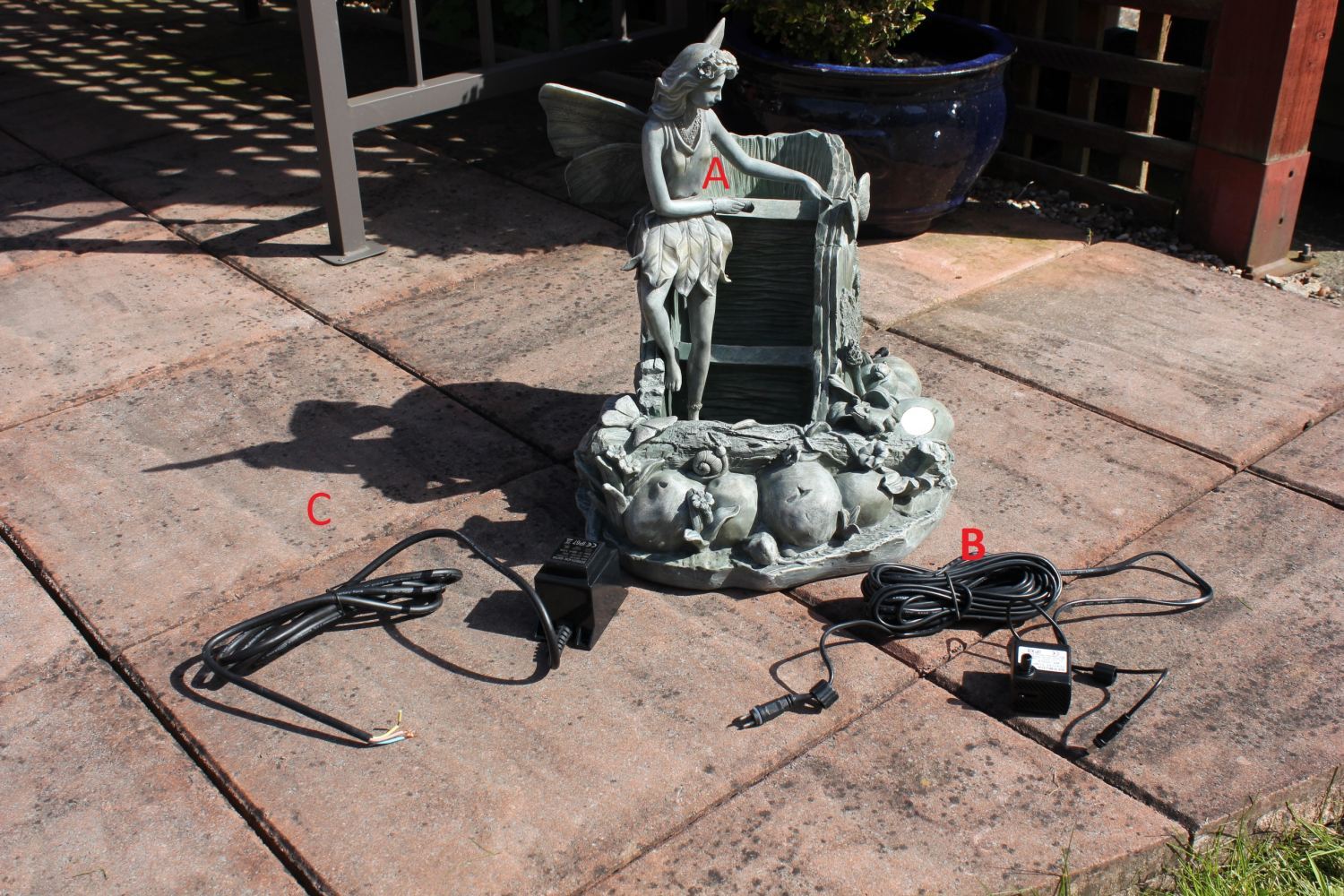 Ensure the water feature (A) is placed on a level surface during the set up.
Connect the spout on the pump (B) to the clear tubing found inside the water feature (A).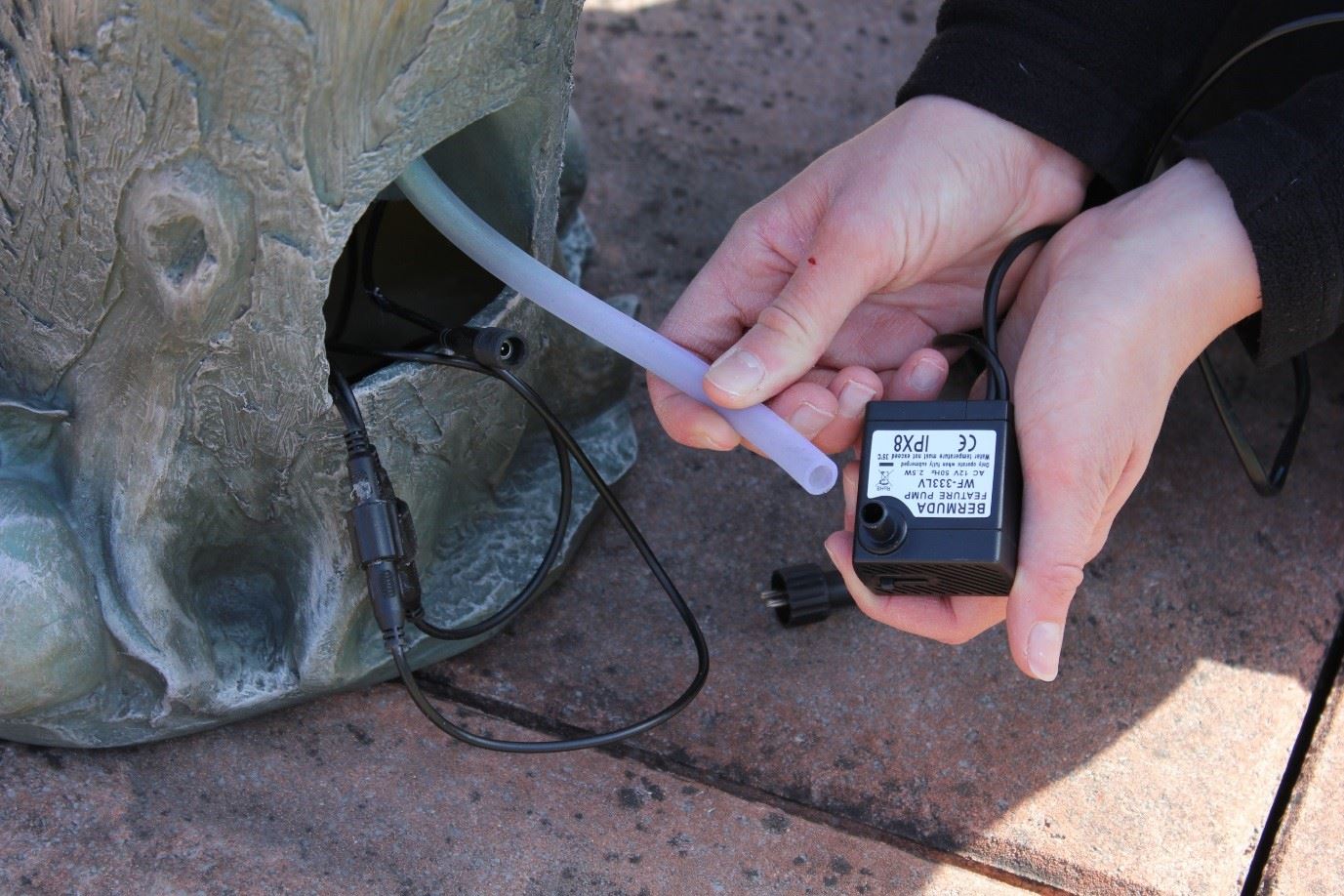 This feature (A) comes with two LED lights which are prefitted within the feature, you simply need to connect them through the hole in the back of the feature.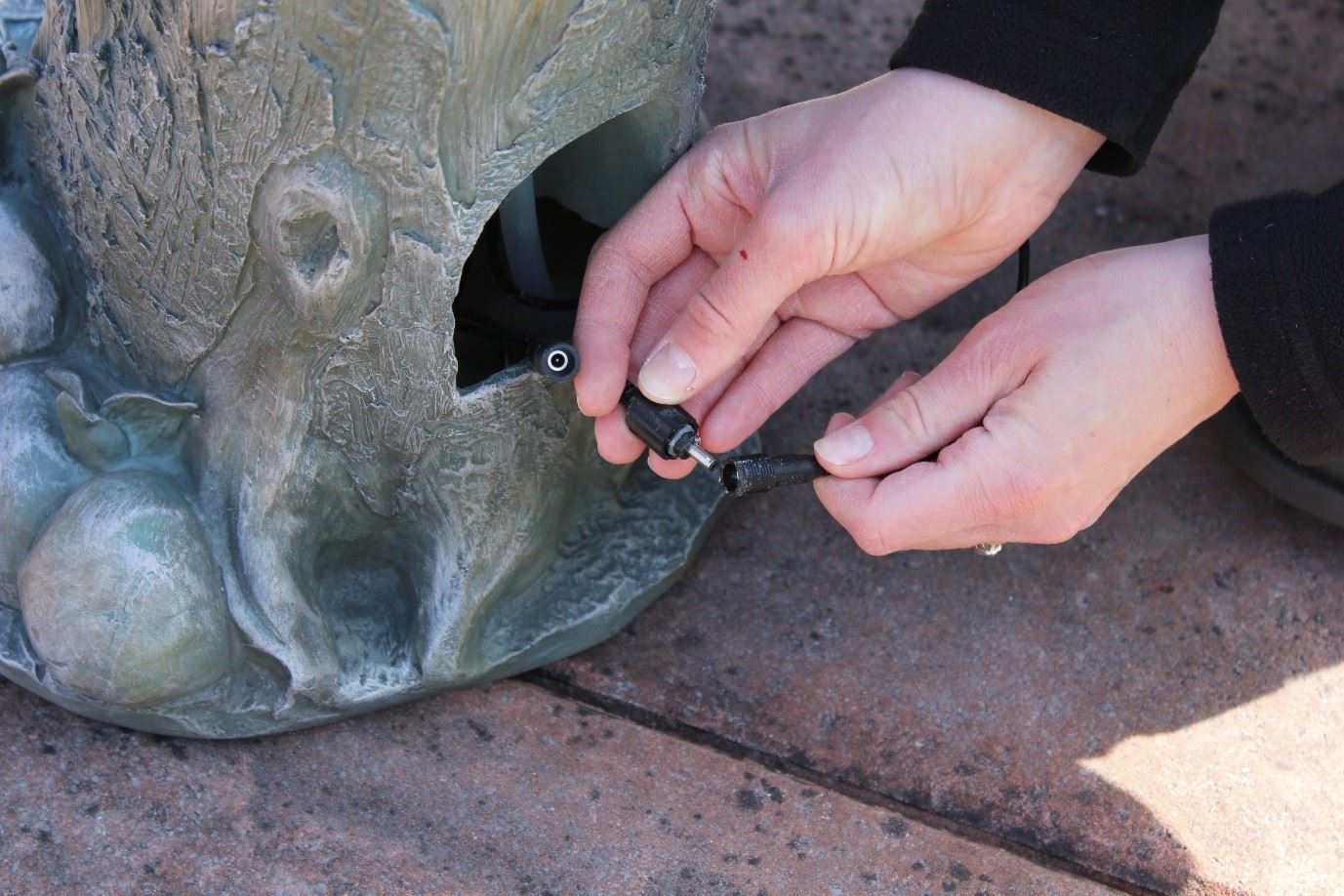 Connect the one pin connector from the pump (B) to the remaining LED connector found inside the feature which will complete the circuit.
Screw tightly into place using the screw cap to ensure the fitting is fully water tight.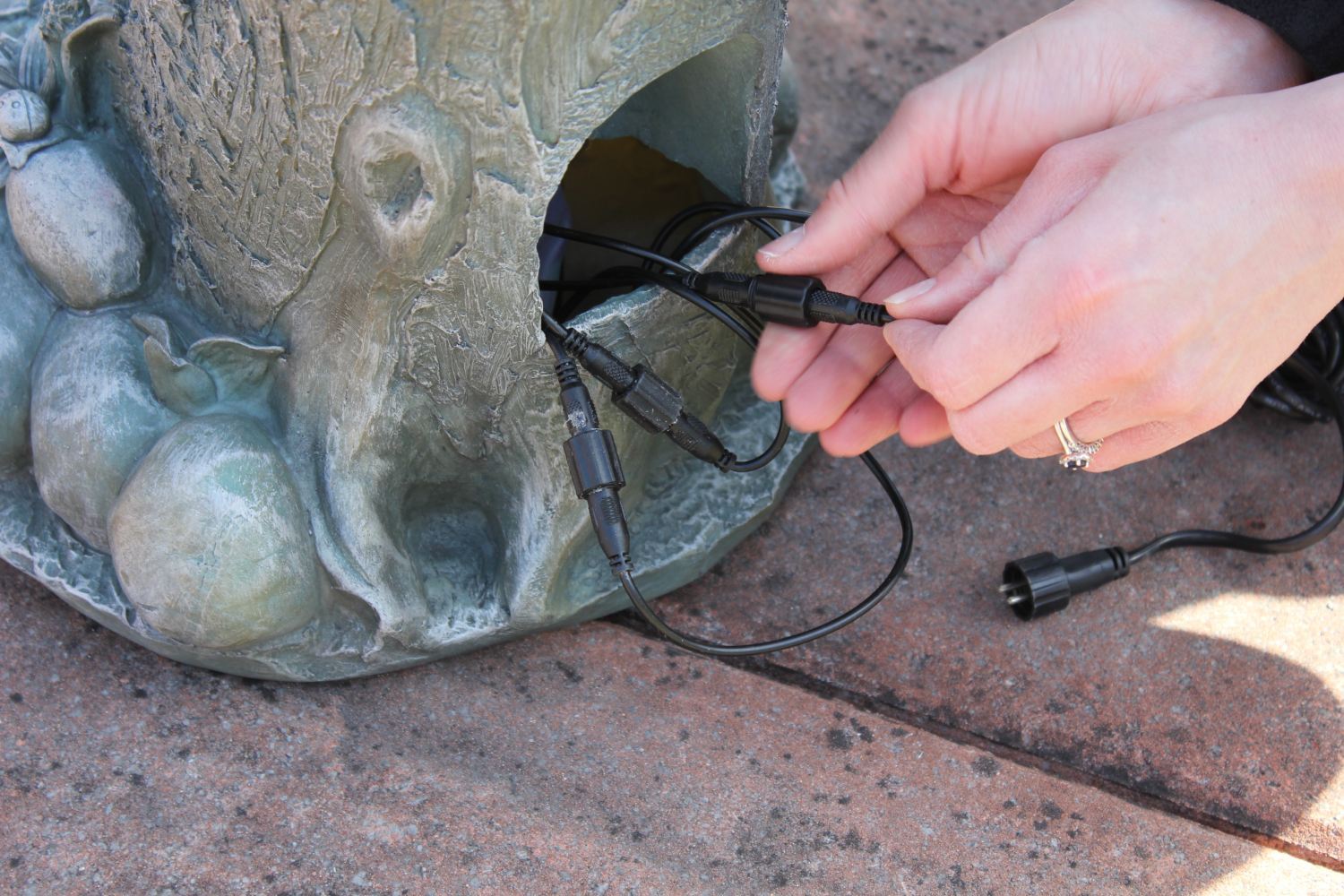 Connect the 2 pin connector coming from the pump (B) into the transformer (C) and screw tightly into place using the screw cap to tighten.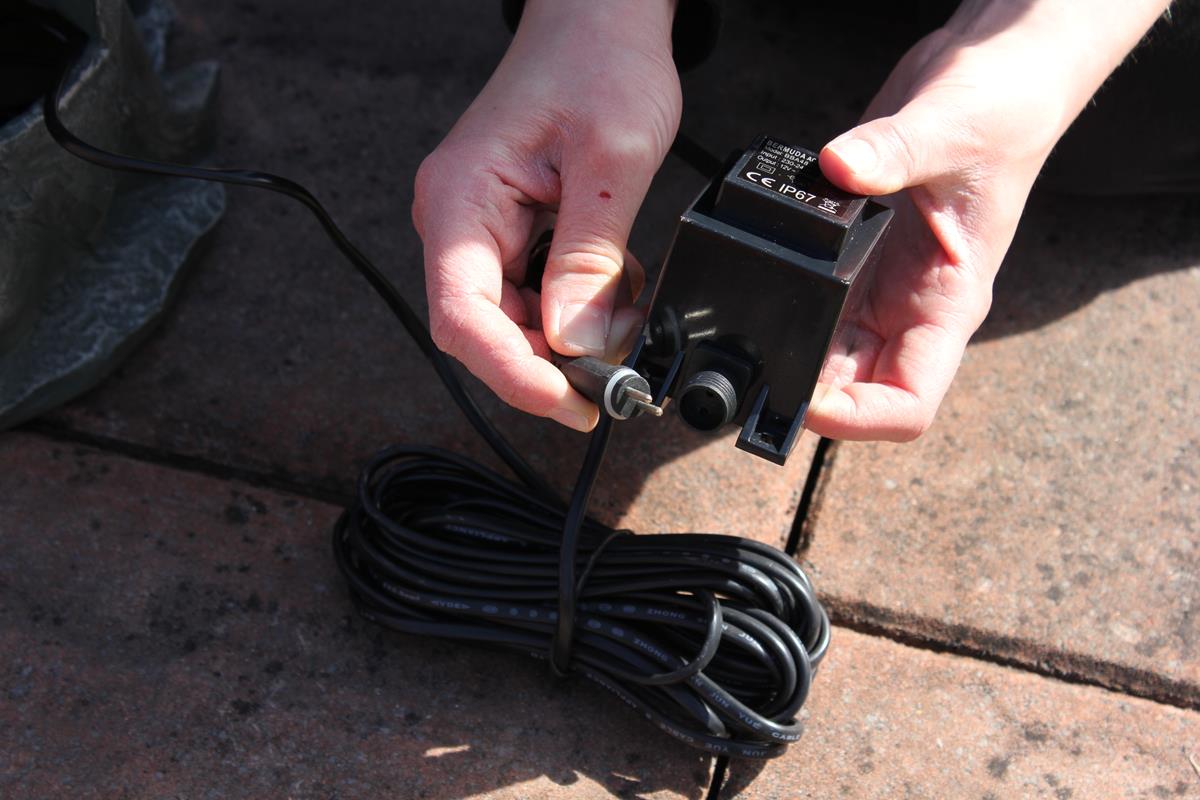 Fill the feature with water ensuring the pump is fully submerged, the transformer (C) must not be placed in the water, please ensure all connections are tightly secured.
We advise the transformer (C) is placed in a weather proof box to ensure the transformer is fully water tight which will prolong the life of your transformer.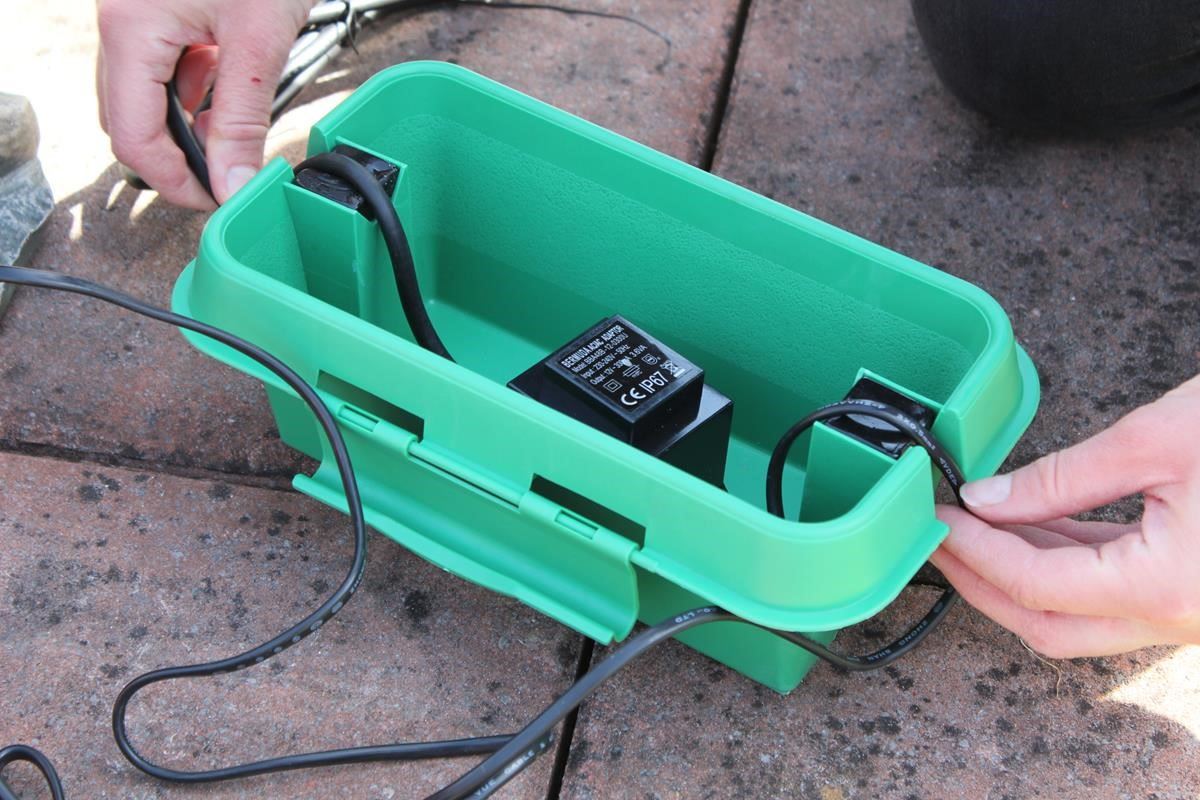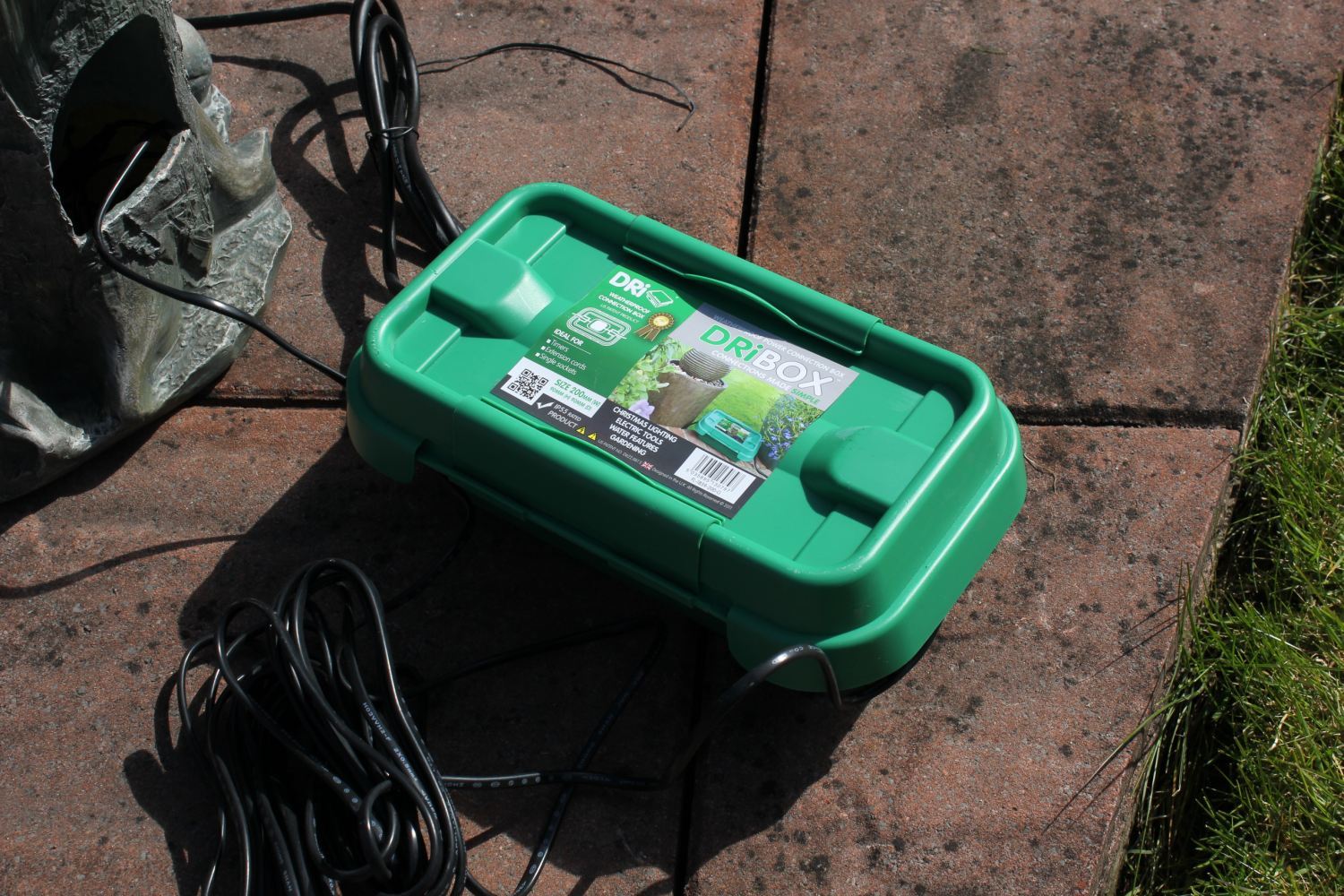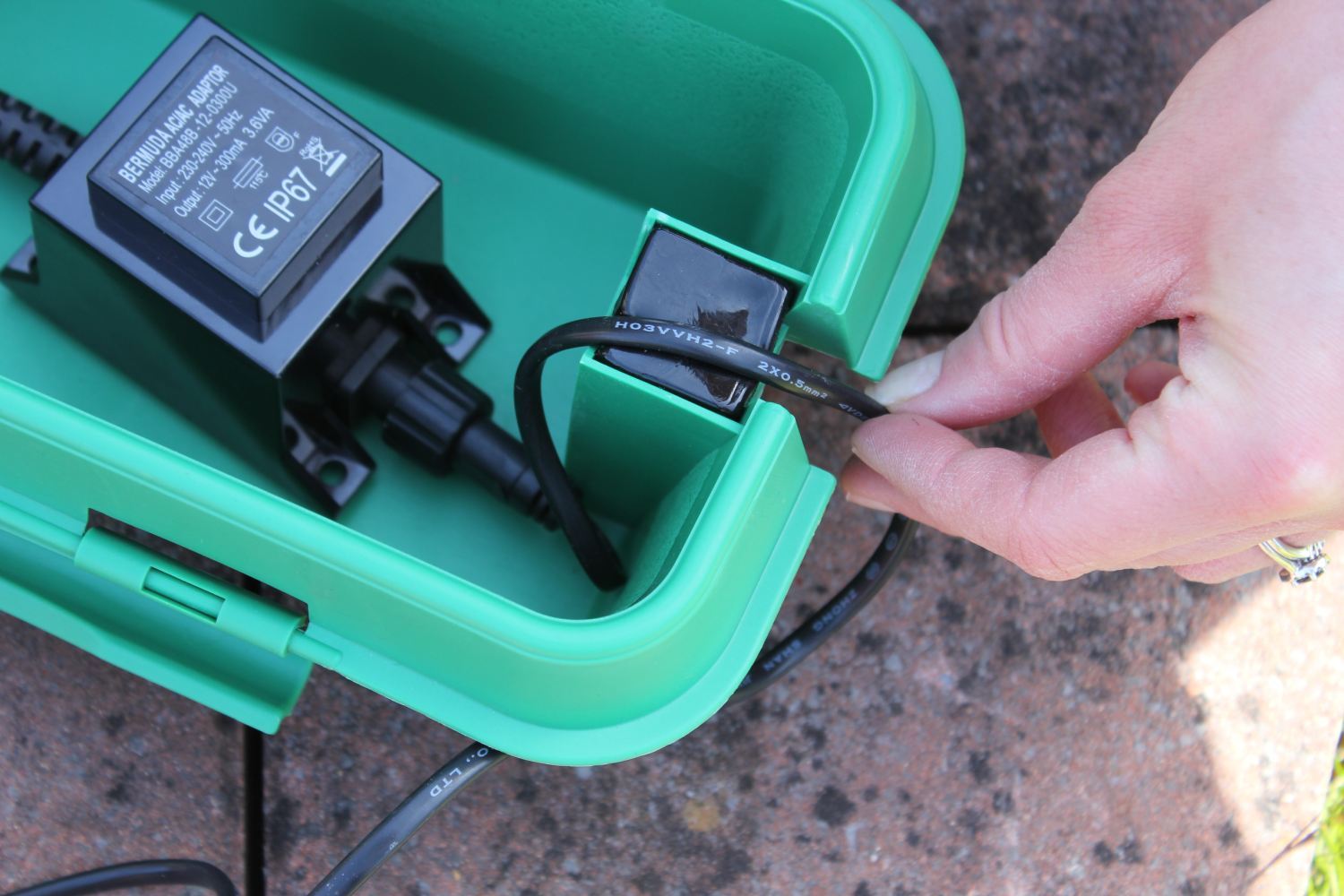 Please note this water feature will require a plug to be wired onto the feature (Not Supplied), this enables the power cable to be easily threaded through a wall or fence to an indoor plug socket.
And there you have it, your feature is fully set up and ready for you to enjoy.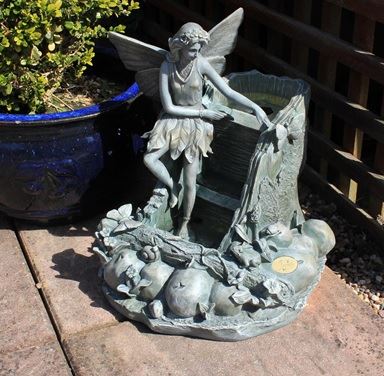 Click the following link to return to the Fairy Glen Water Feature on our website.