Solar Powered Fish Cascade Water Feature
Medium assembly is required for this water feature.
Remove all of the outer packaging so all contents are fully visible. All components can be seen as listed below:

A – Metal Base Stand
B – Part 1 of Cascade Stand
C – Part 2 of Cascade stand
D – Cascade Bowl
E – Rubber Tubing
F – Securing Clips
G – Water Feature Pump
H – Second Cascading Fish
I – Top Cascading Fish
J – Solar Panel
K – Solar Panel Stake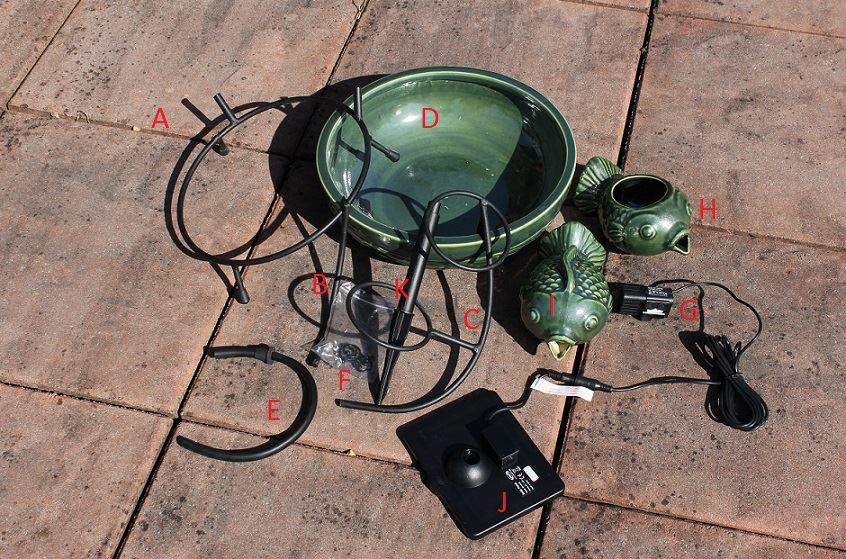 During set up, ensure the solar panel is face down to ensure no damage occurs to your pump.
Assemble the metal stand using parts (A), (B) and (C)
Place (B) and (C) into the frame work on the bottom cascade frame (A). This will create a frame structure for your water feature.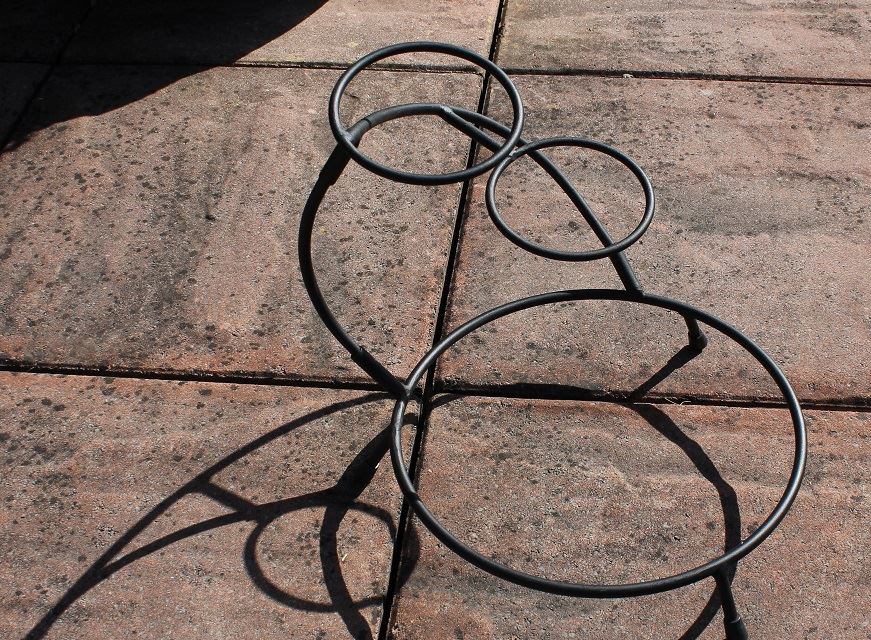 Place the bowl (D) into the bottom position of the feature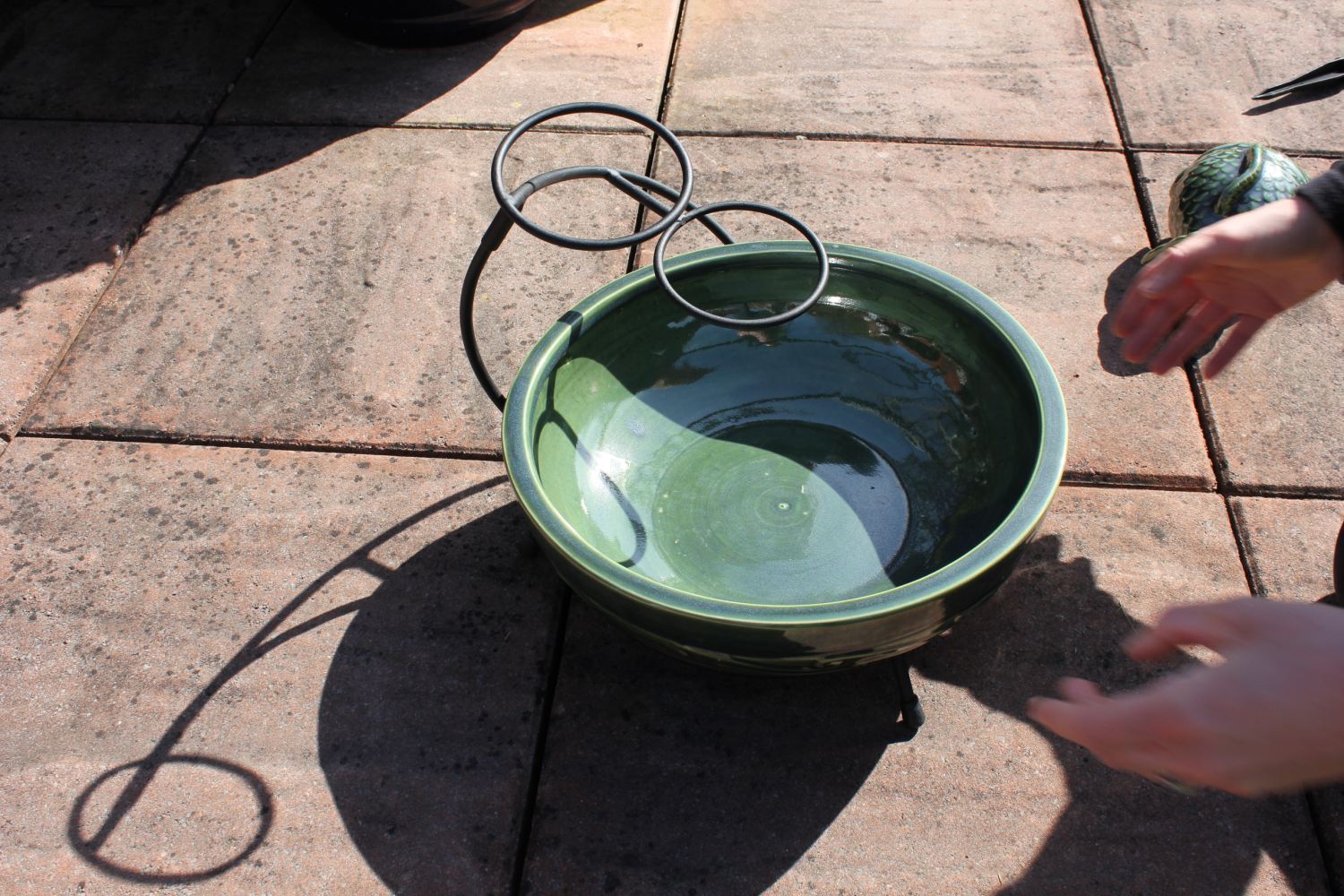 Then place the fish on the cascading frame, ensuring (I) is placed in the top ring and (H) is placed in the lower ring. It is important the fish are placed in the correct positions to enable the water to cascade.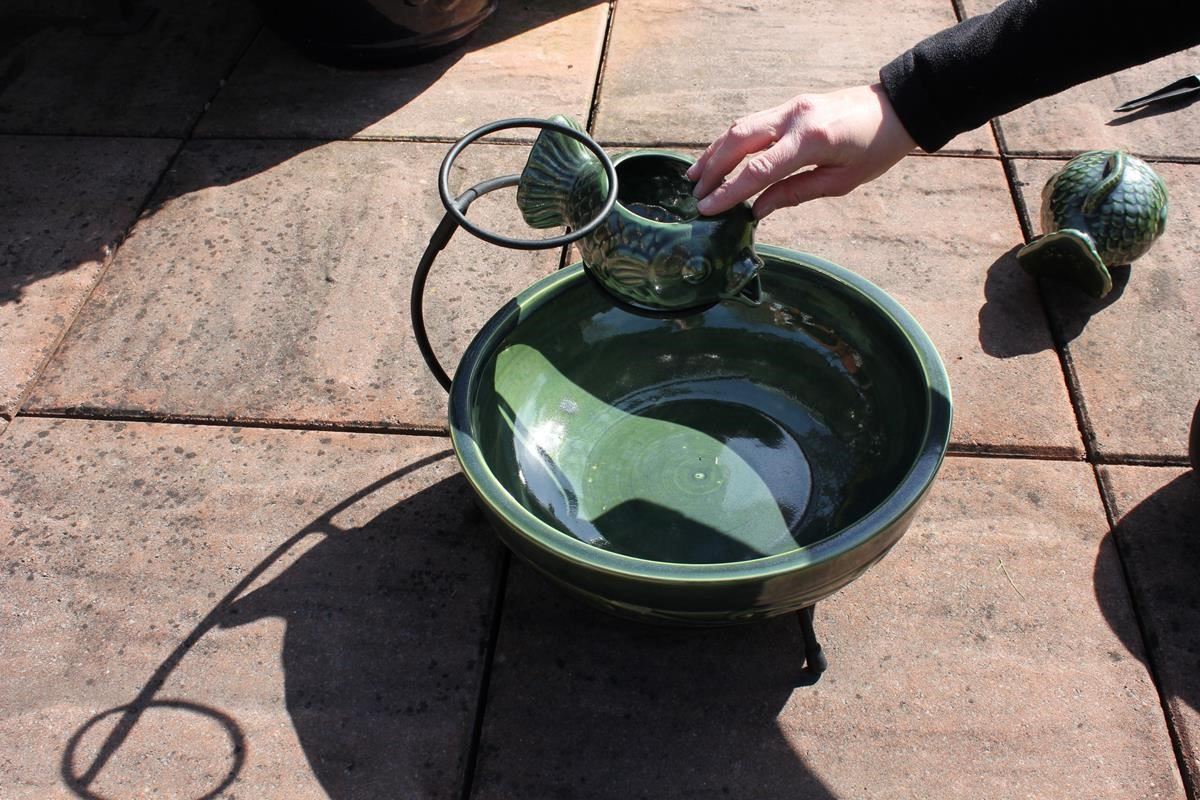 To connect the pump, attach the tubing up through the top ring of the water feature frame (C) and secure the bung in place found on the supplied tubing (E).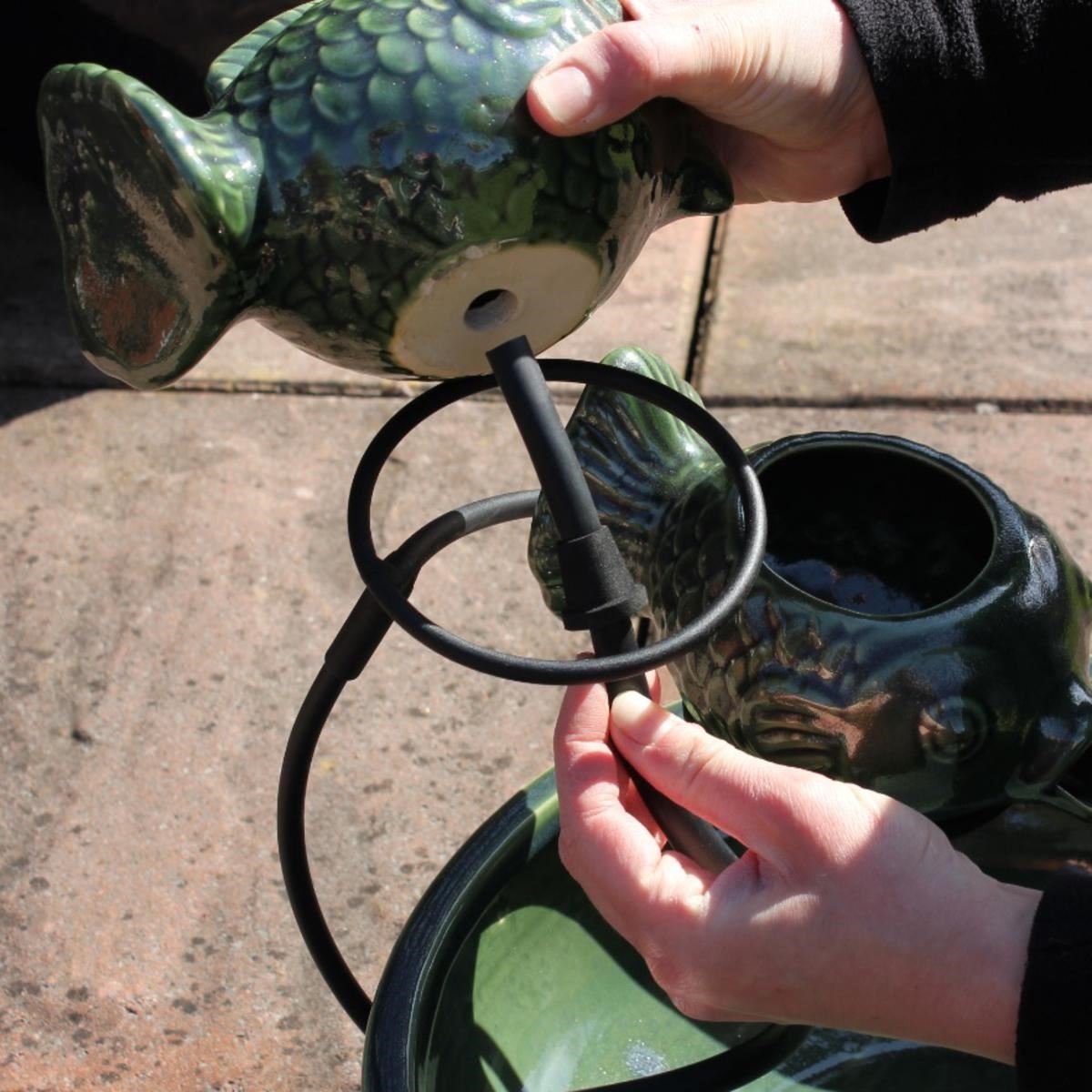 Use the provided clips (F) to ensure the pump tubing (E) is held to the frame. The clips twist around the metal frame (B) to secure the tubing in place.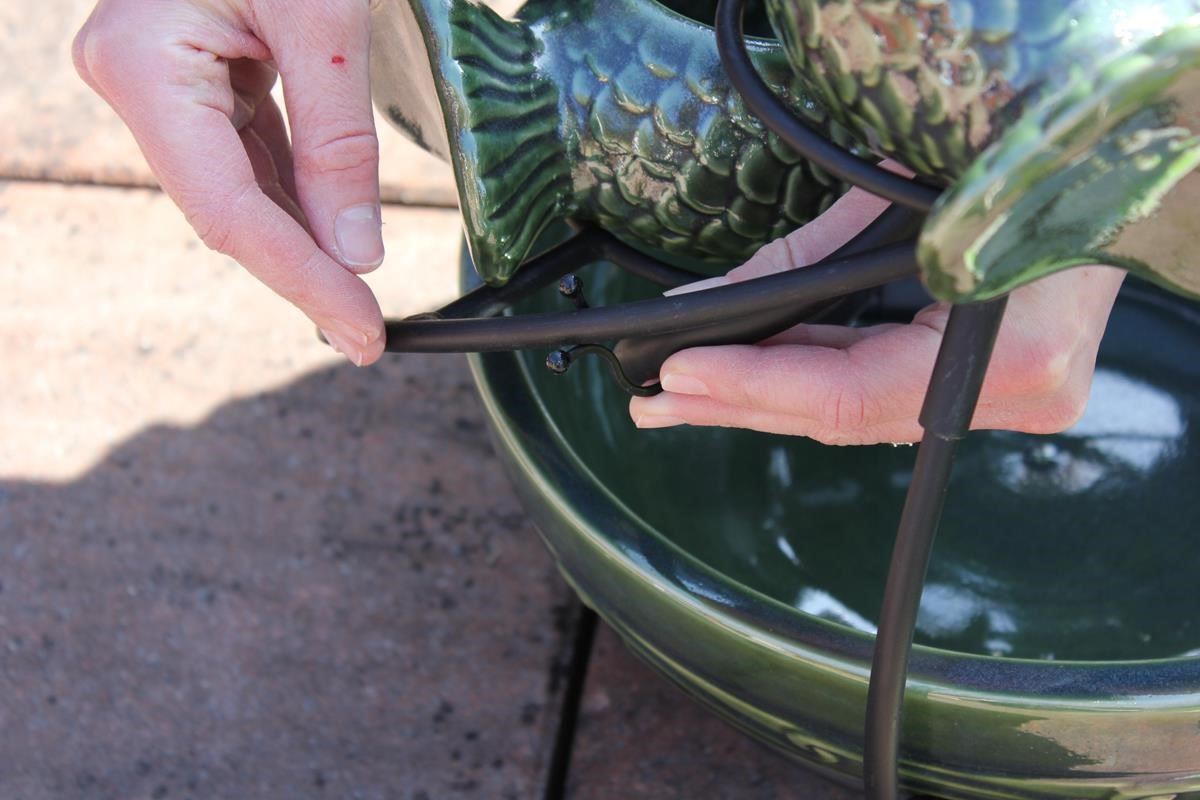 Attach the other end of the tubing to the pump (G).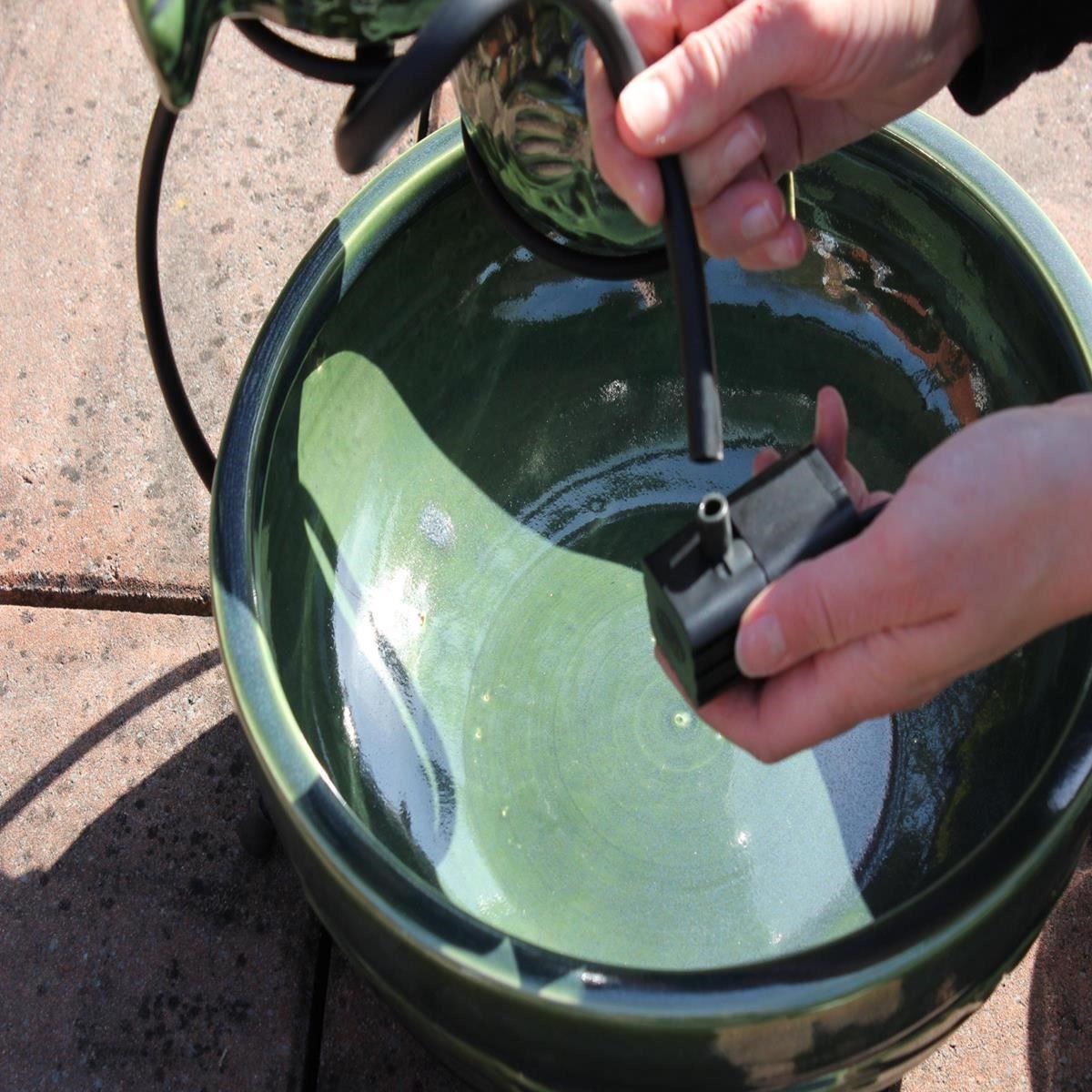 Attach the wire from the pump (G) into the connection on the solar panel (J)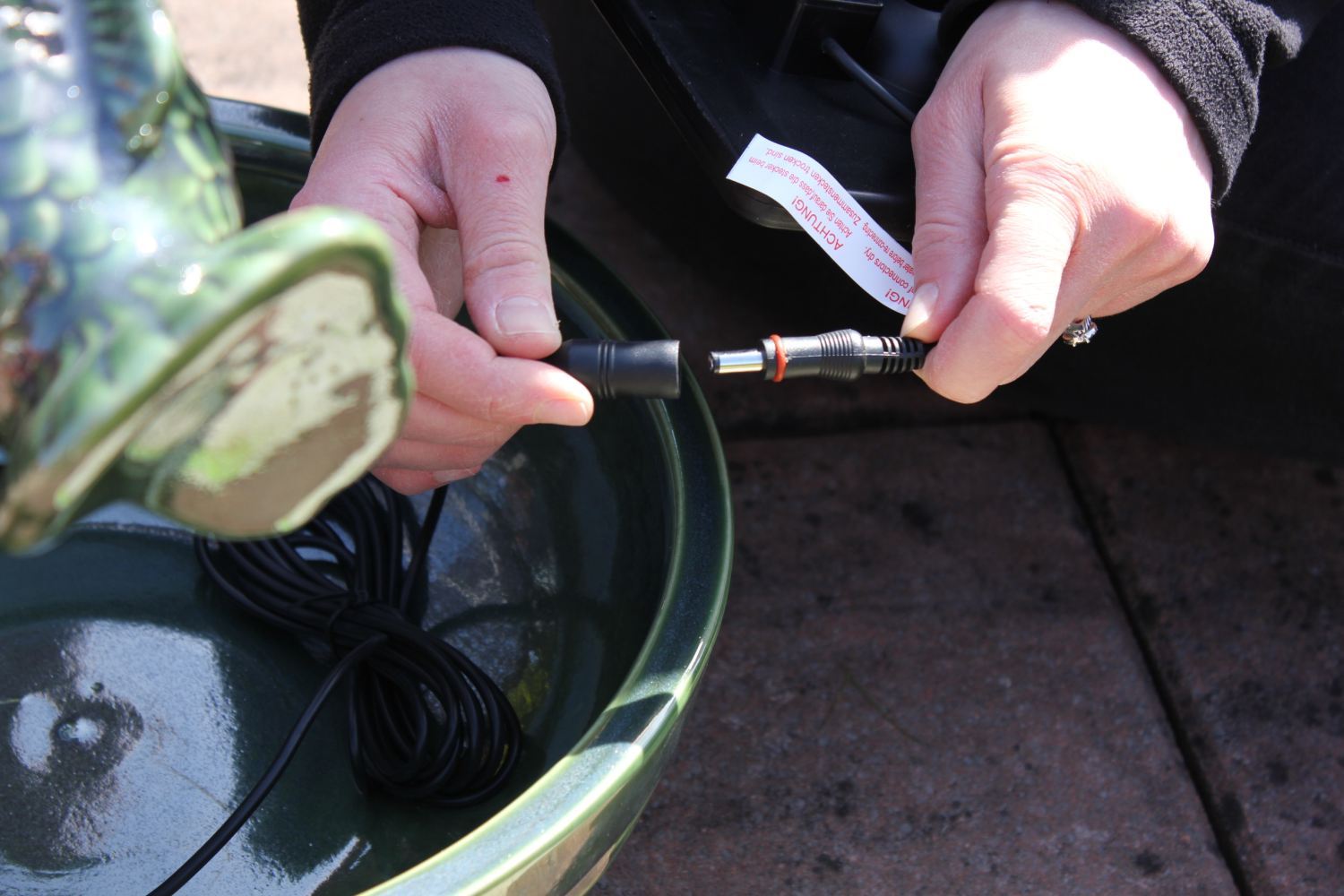 You are ready now to fill up the bowl with water! Ensure the pump in the bowl is fully submerged and floating freely.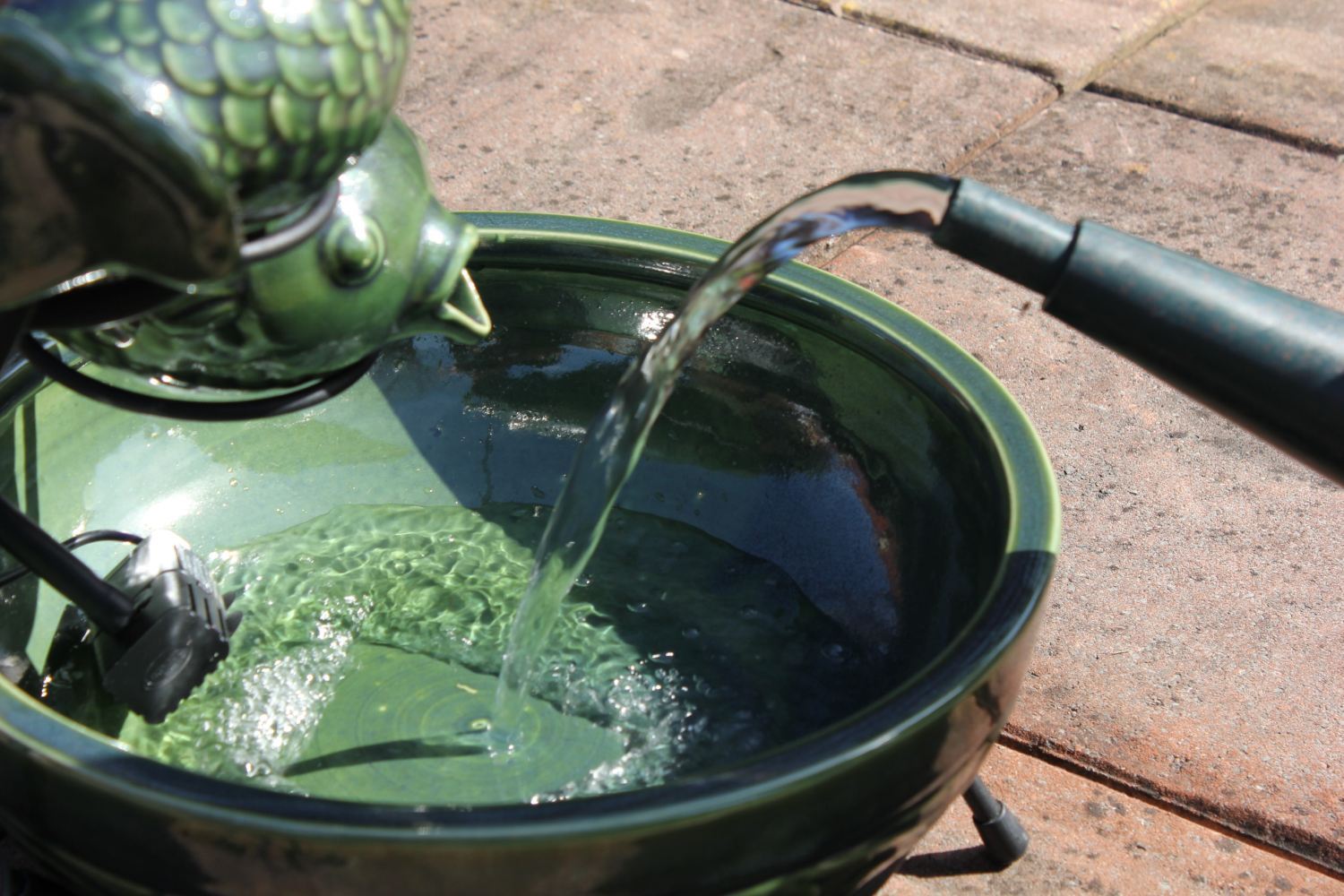 Peel the film from the solar panel and place the stake into the ground. When the solar panel is fully charged, the pump will operate and water will begin to cascade down the feature! Please ensure the solar panel is placed in direct sunlight do the panel can charge most efficiently. If the feature is shaded at all by trees or buildings, the panel will not be able to charge, so the pump won't be able to function.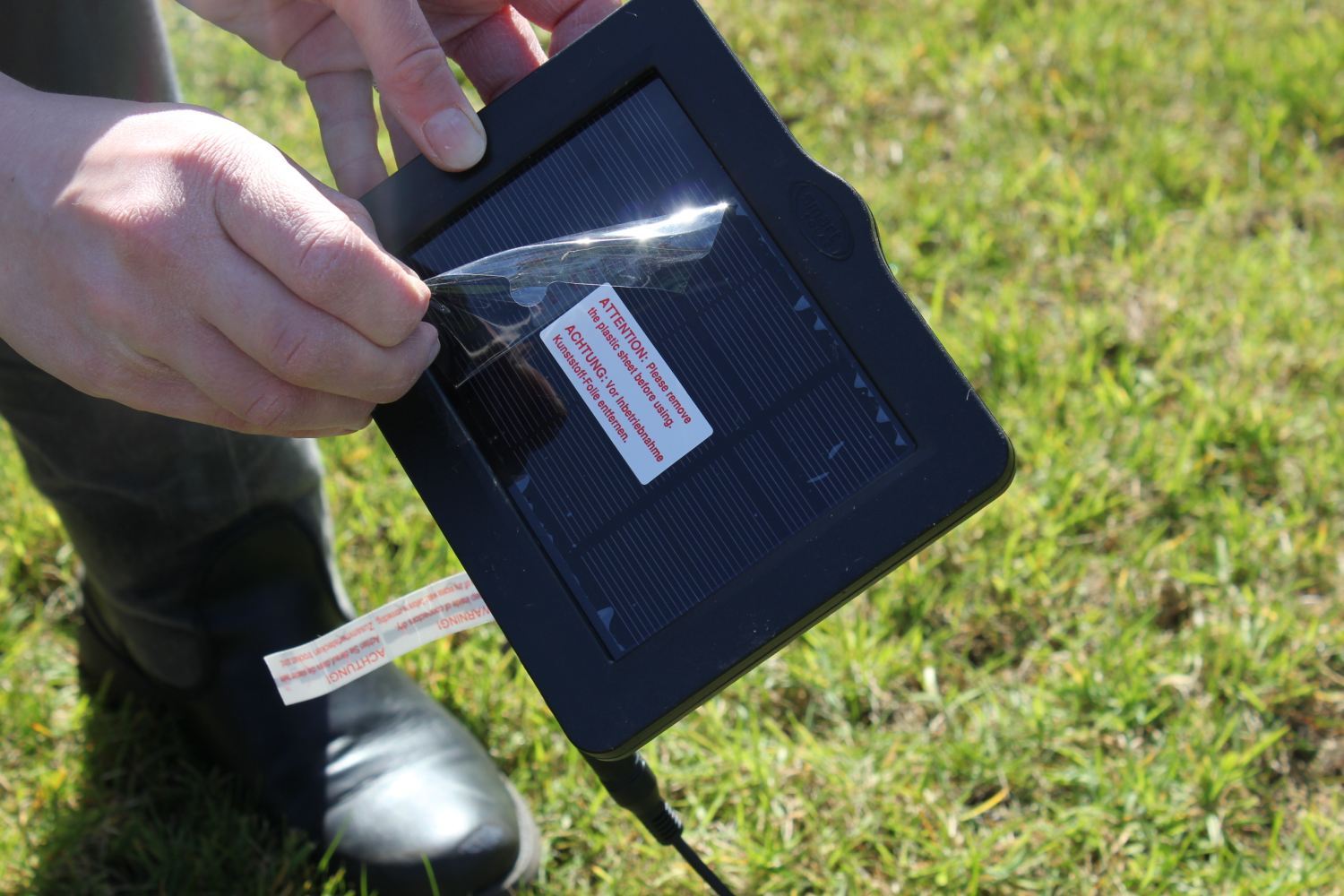 And finally... sit back and enjoy your wonderful new feature!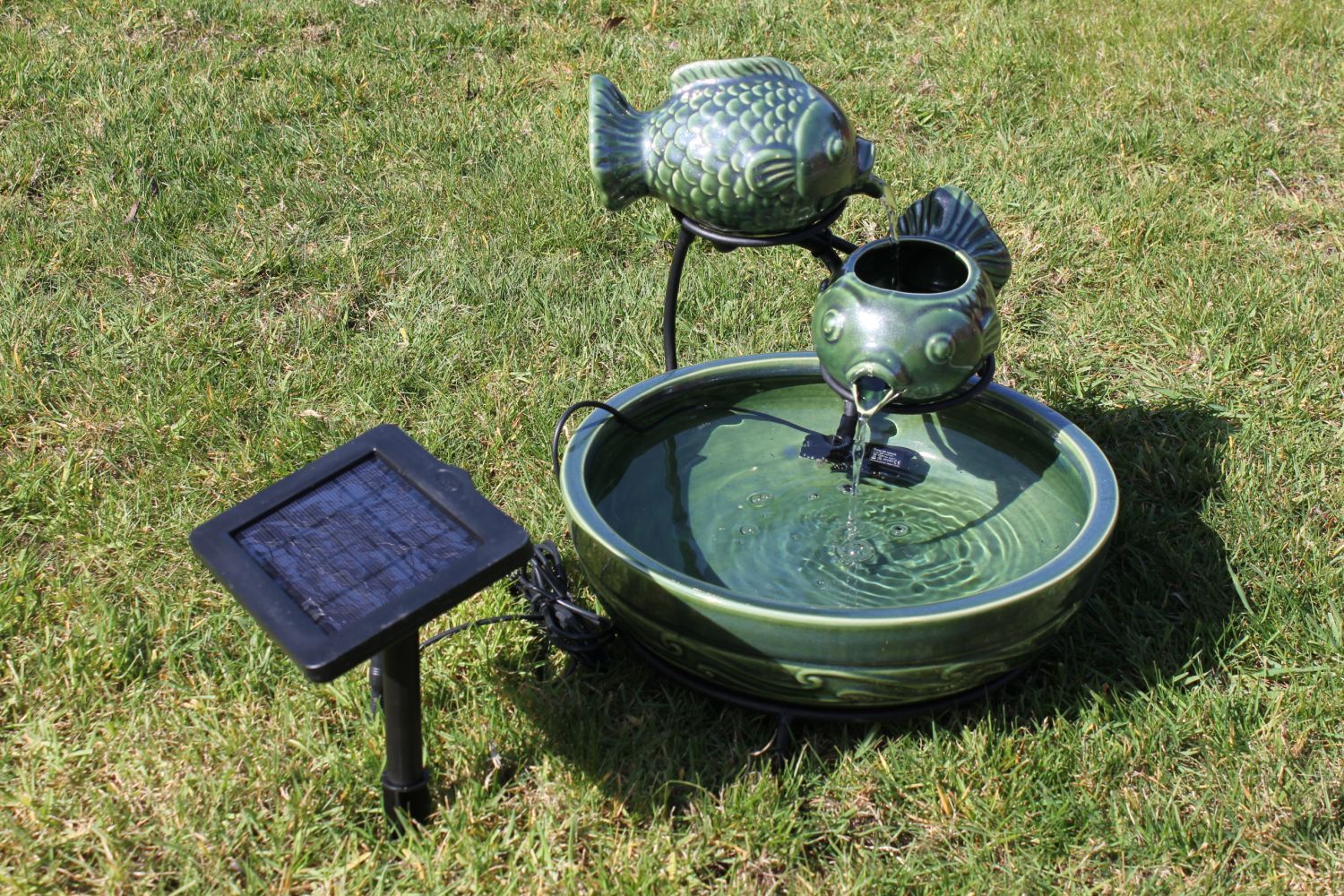 Click the following link to return to the Solar Powered Fish Cascade Water Feature on our website.