50cm Granite Babbling Bowl Grey Water Feature Kit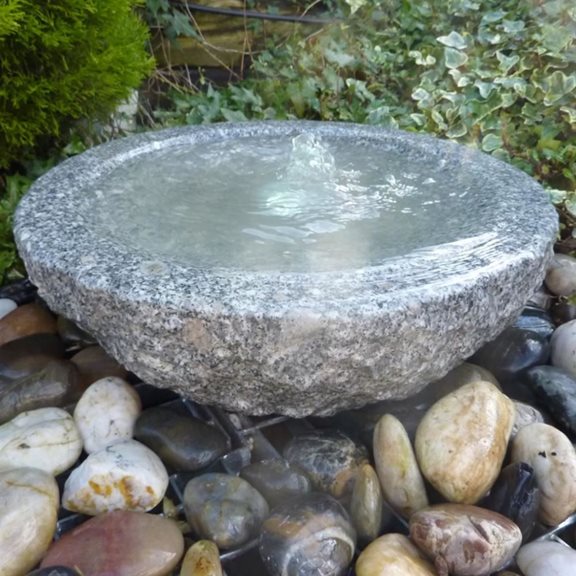 Description
Features
What's In The Box
Dimensions
Features
Easy to set up - Comes with everything included for an amazing price
Constructed from natural granite
Once installed the base can be covered with rocks or slate to suit your style
No need for a constant water supply. Simply fill the reservoir and enjoy!
Complete with heavy duty pebble pool, galvanised grid and quality fountain pump
The pump is supplied with 10 metres of cable
Choose from either blue or white LED's - these also come with a transformer and cable enabling the lights to be turned on at night separately to the pump
What's In The Box
Granite Babbling Bowl Grey Water Feature
Galvanised grid with access hatch
Mains powered water feature pump
LED lights (choice of either blue or white)
FREE UK Mainland Kerbside Delivery
Dimensions
Granite Babbling Bowl Dimensions...
Height: 15cm / 5.9"
Diameter: 50cm / 19.7"
Pebble Pool Dimensions...
Diameter: 67cm / 26.4''
Height: 34cm / 13.4''
Galvanised Steel Grid Dimensions...
Diameter: 70cm / 27.6''
Height: 2.5cm / 1''