Ecatepec Urn Cast Stone Fountain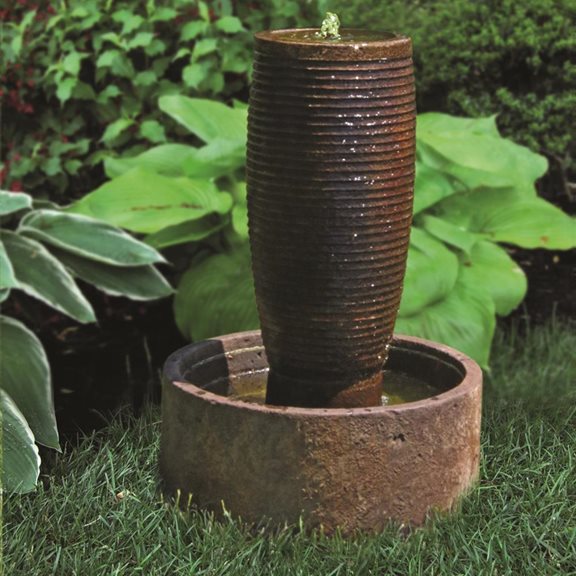 Product Code: 16434
Awaiting Stock - expected back in stock on 01 April 2022
At the checkout, please make sure you leave a contact number as one of the team will be in touch to book in the delivery.
Description
Features
What's In The Box
Dimensions
Features
Made from cast stone - designed to last
Supplied from the core range in #105 River Rock
Lights can be added to the fountain
Ideal for placing onto a garden paved patio
Requires very basic assembly
Made in the USA by Massarelli's - the market leaders in Cast Stone fountains
Free UK Mainland Delivery*
Massarelli's craftsmen create and finish all of our stone products by hand. Every piece is unique. Everything is photographed in a variety of settings with natural light. When viewed in person, the actual colour, shape, size and texture may vary slightly from those shown in promotional material, or online.
What's In The Box
Ecatepec Urn Cast Stone Fountain
Pump & 10 metres of cable
Dimensions
Height: 81cm / 31.8''
Base diameter: 56cm / 22''
Weight: approx 108kg