2 Tier Wooden Barrel Water Feature with Cast Iron Pump
Medium assembly is required for this feature.
Remove all of the outer packaging so all contents are fully visible.

Ensure you have all parts included as listed below:

A - Small Barrel (Top Barrel)

B - Large Barrel (Bottom Barrel)

C - Ornamental Pump

D - Pack of Screws

E - Pump

F - Rubber Piping

G - Ornamental Pump Handle

H - Transformer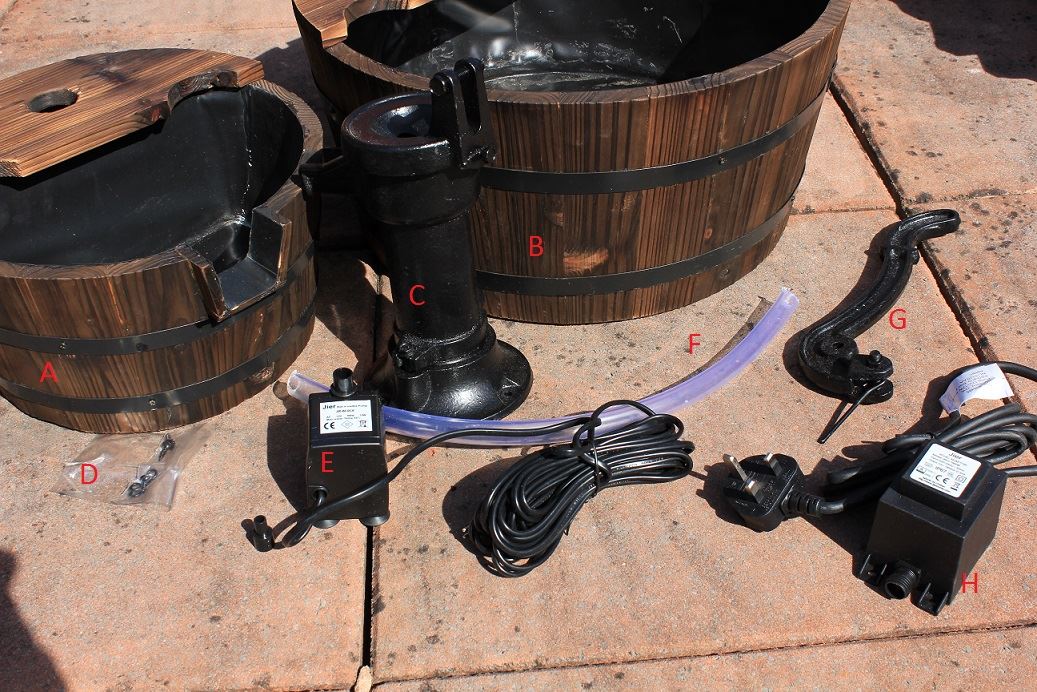 Dispose of the small pump head adapter as this is not required for this feature.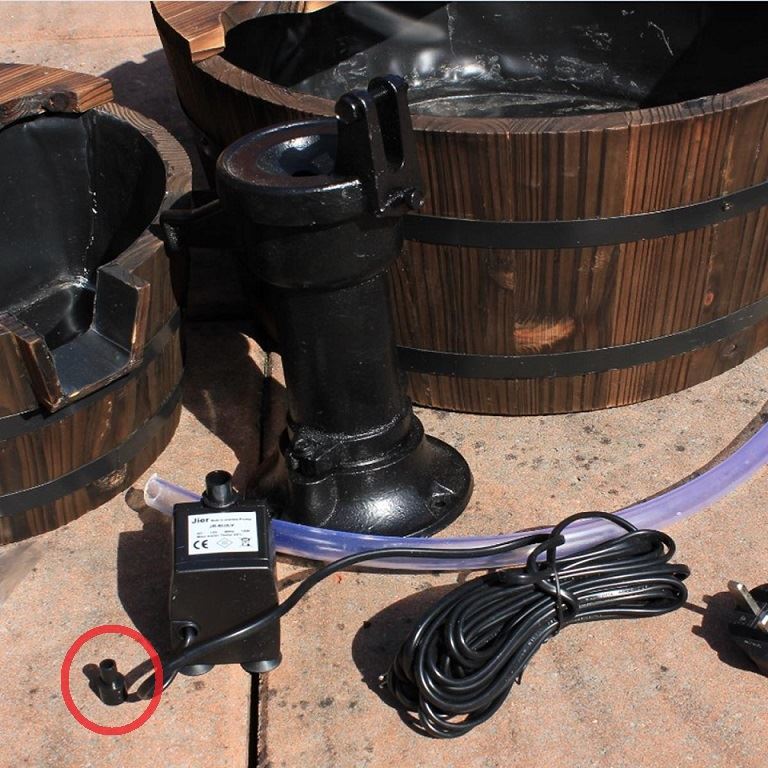 Unfasten the bolt from the ornamental pump (C) and attach the ornamental pump handle (G) as seen in the images below.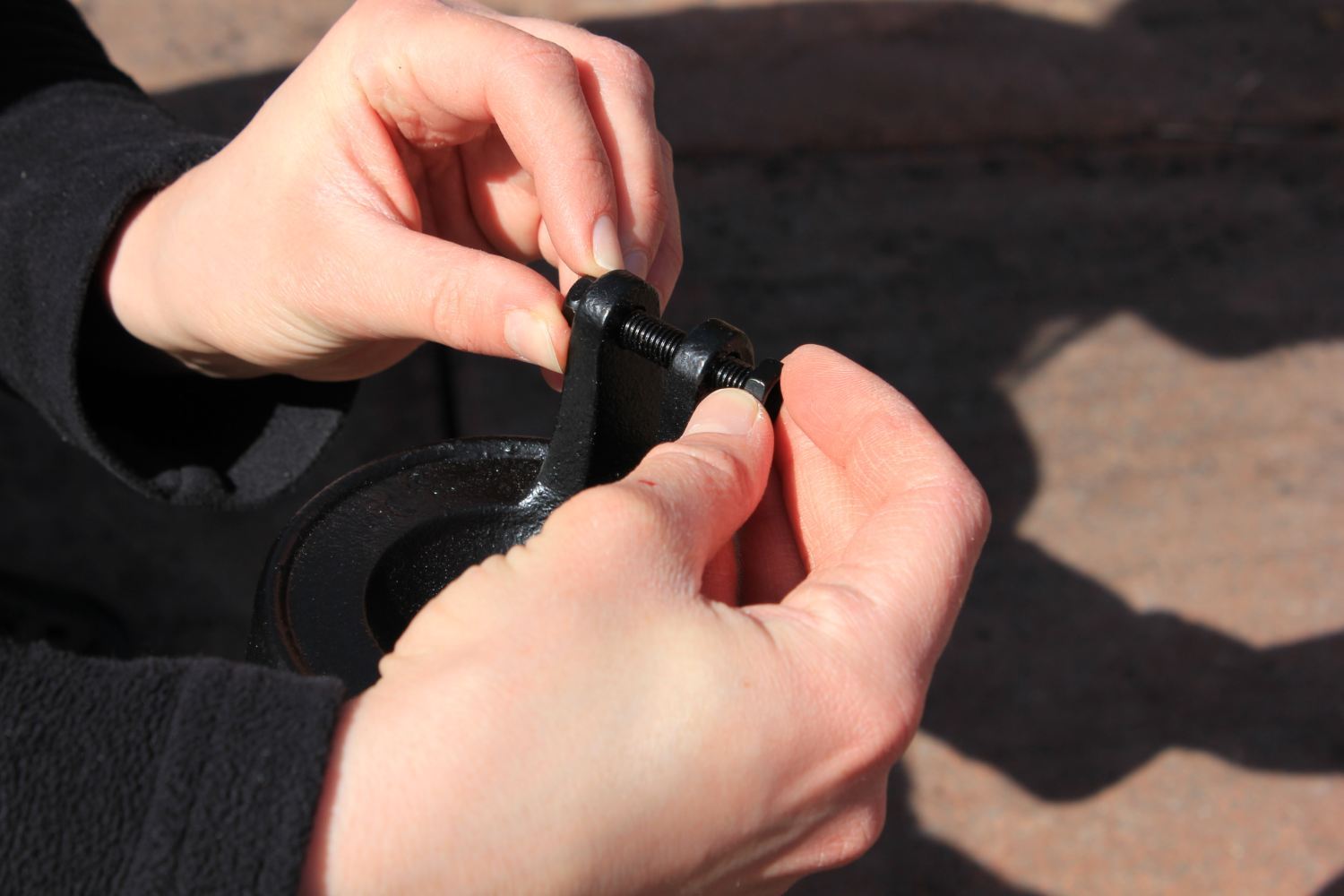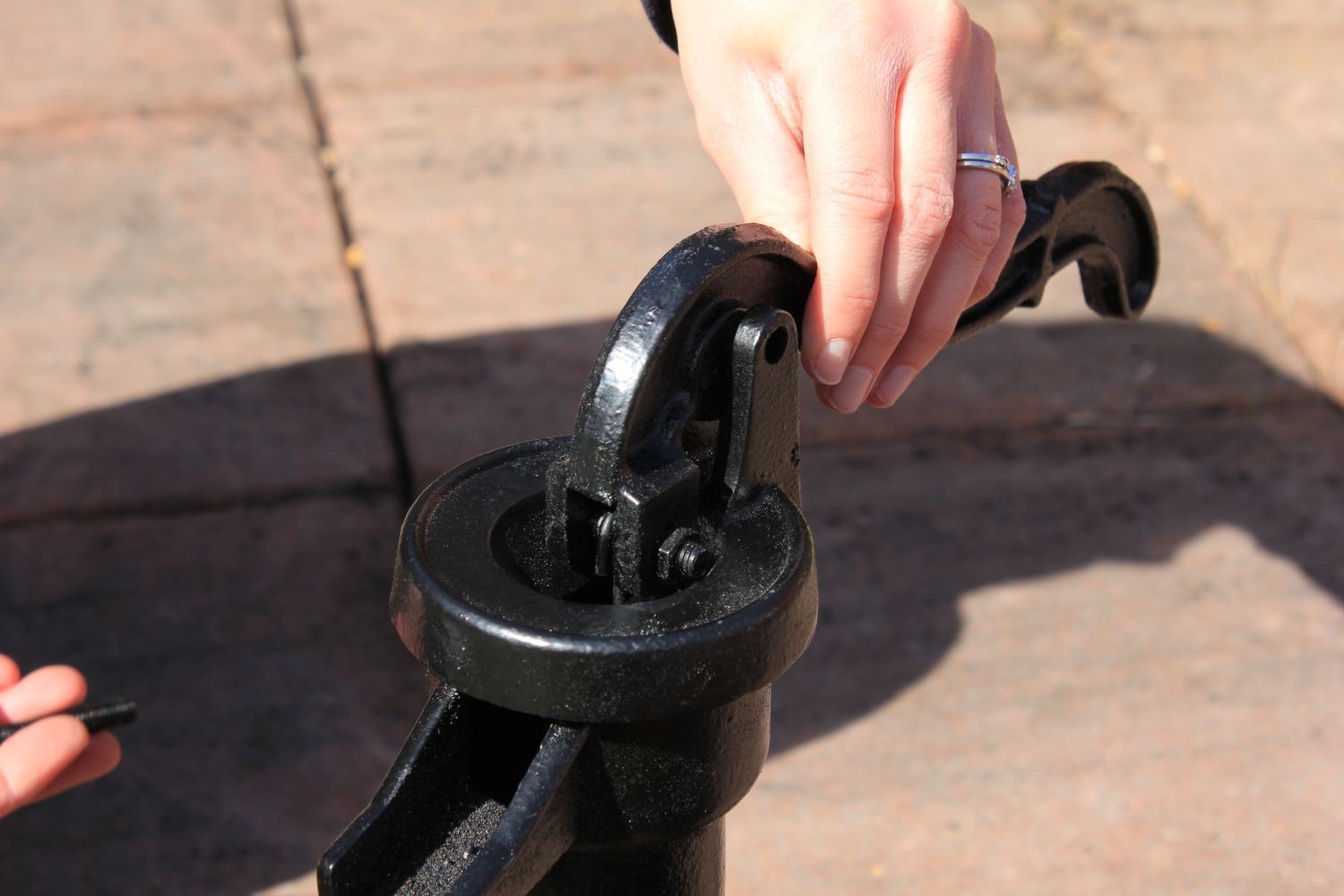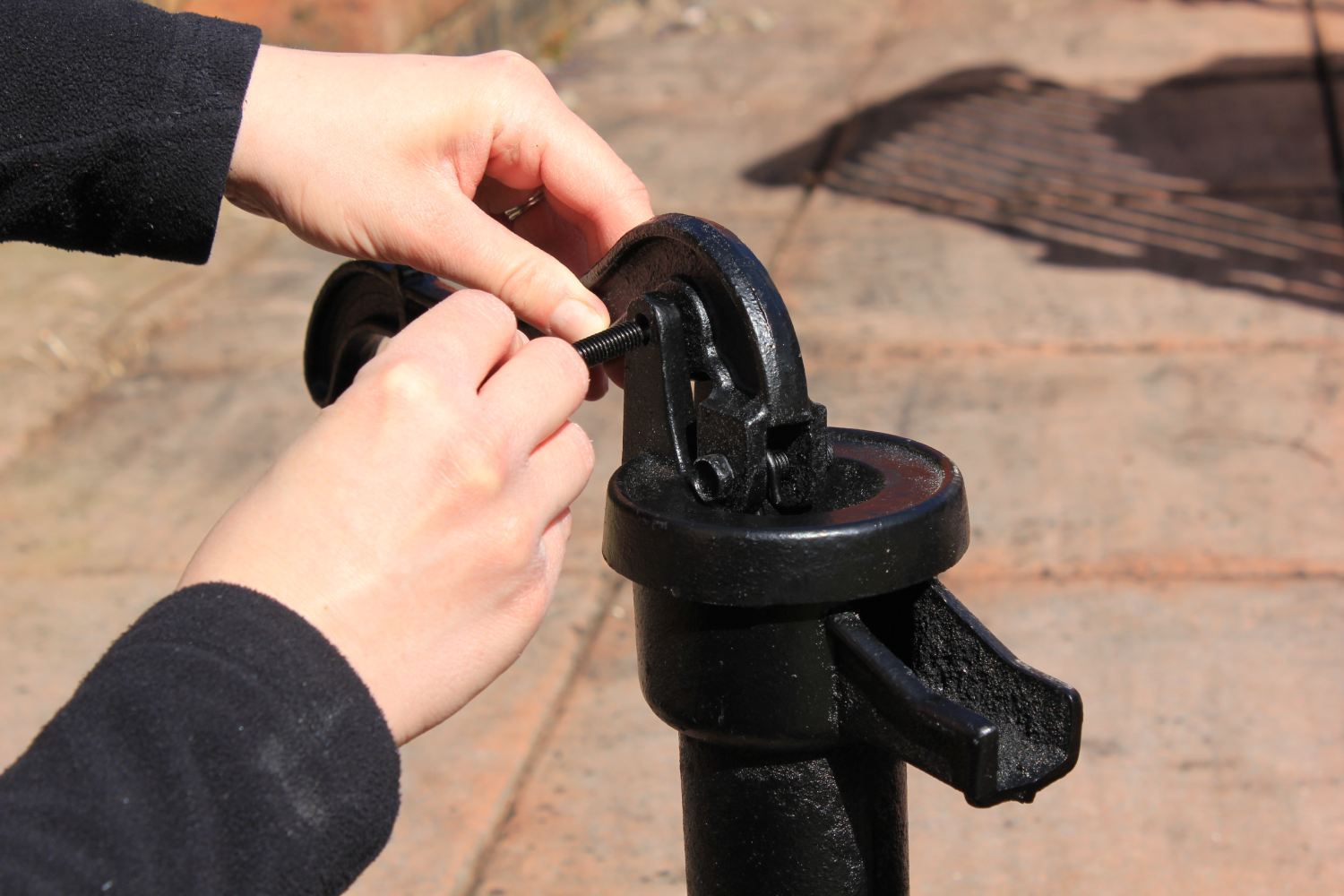 Attach the piping (F) to the bottom of the ornamental pump (C).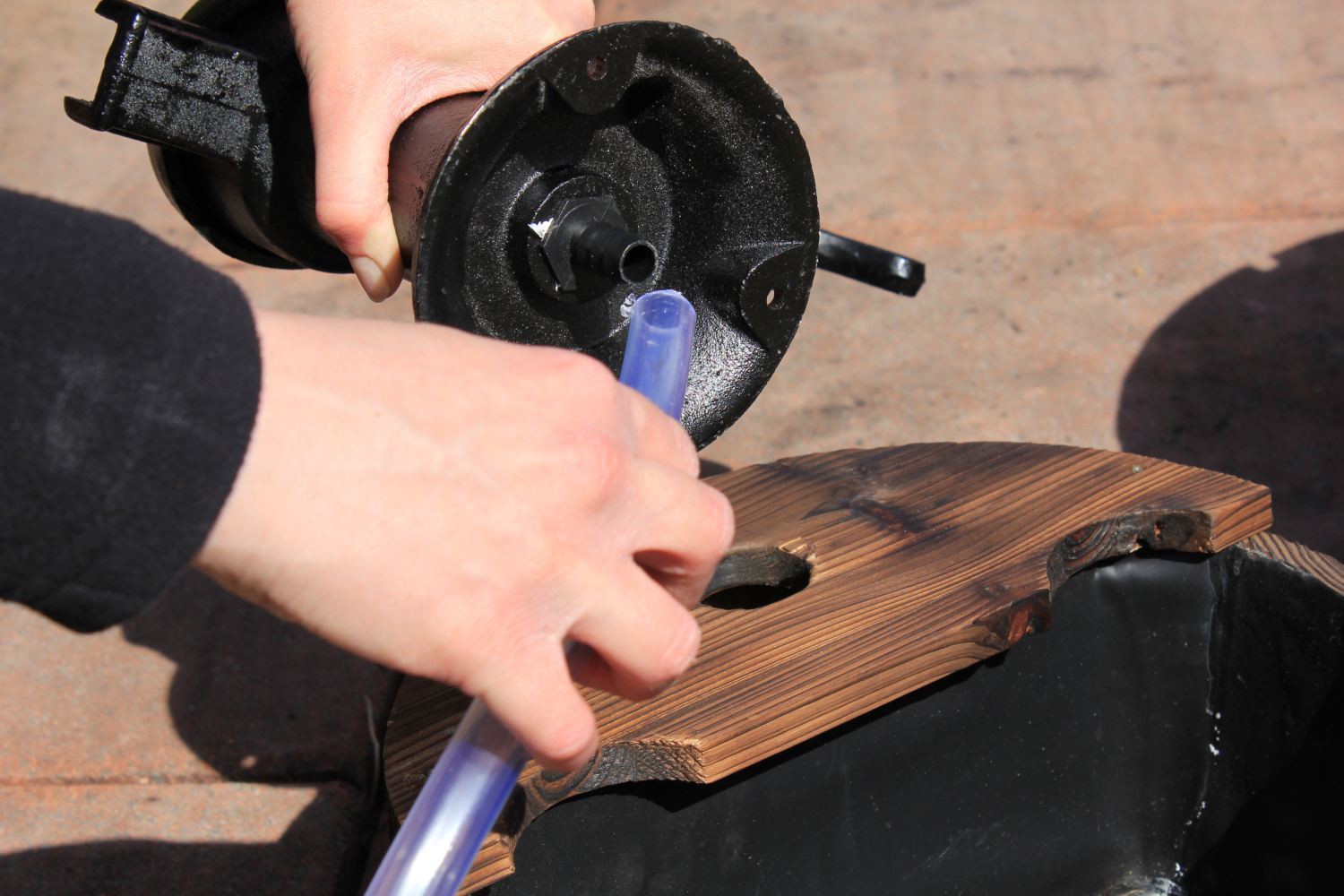 Thread the pipe work through the top barrel (A).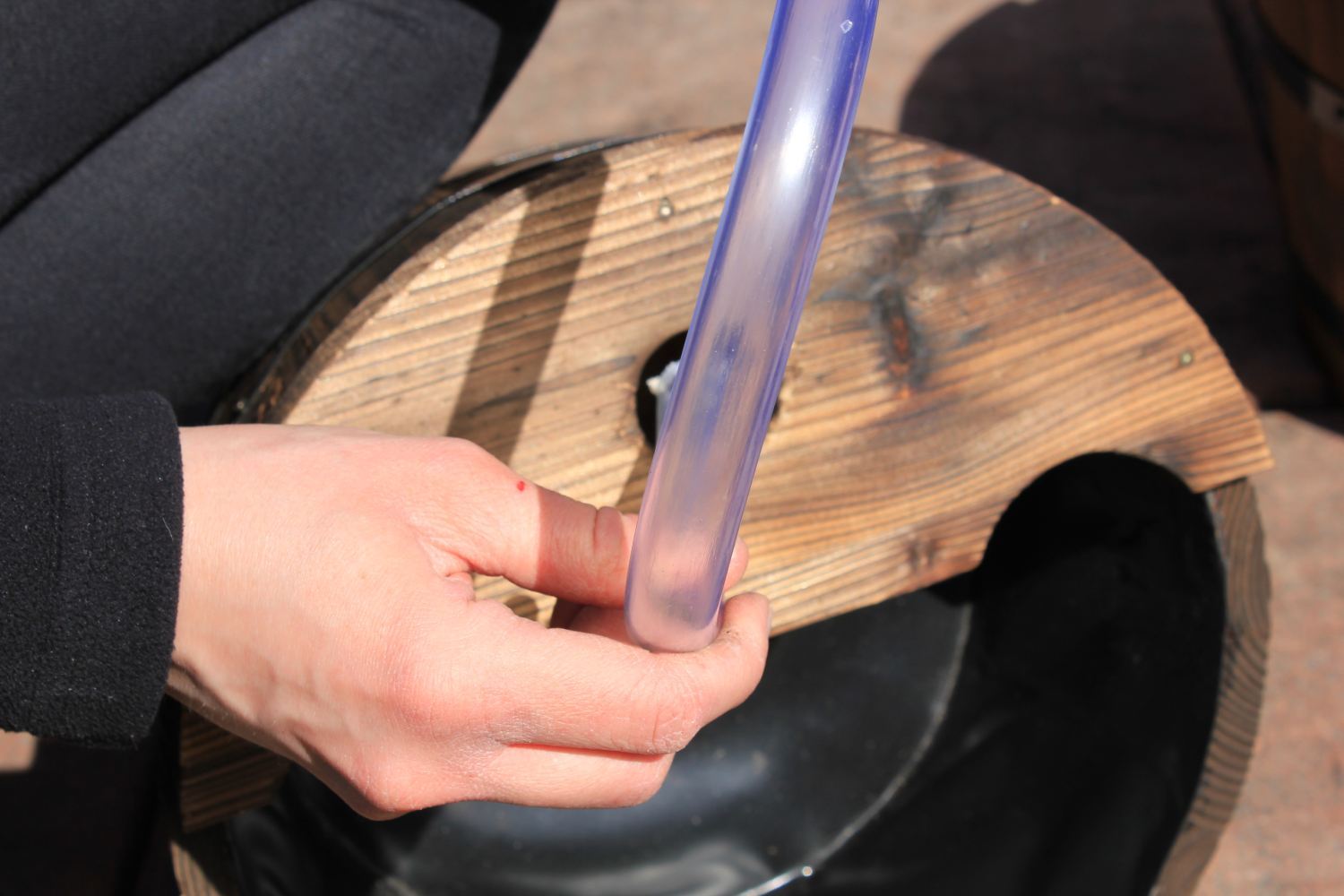 Using the screws (D) provided attach the water pump to the wooden barrel.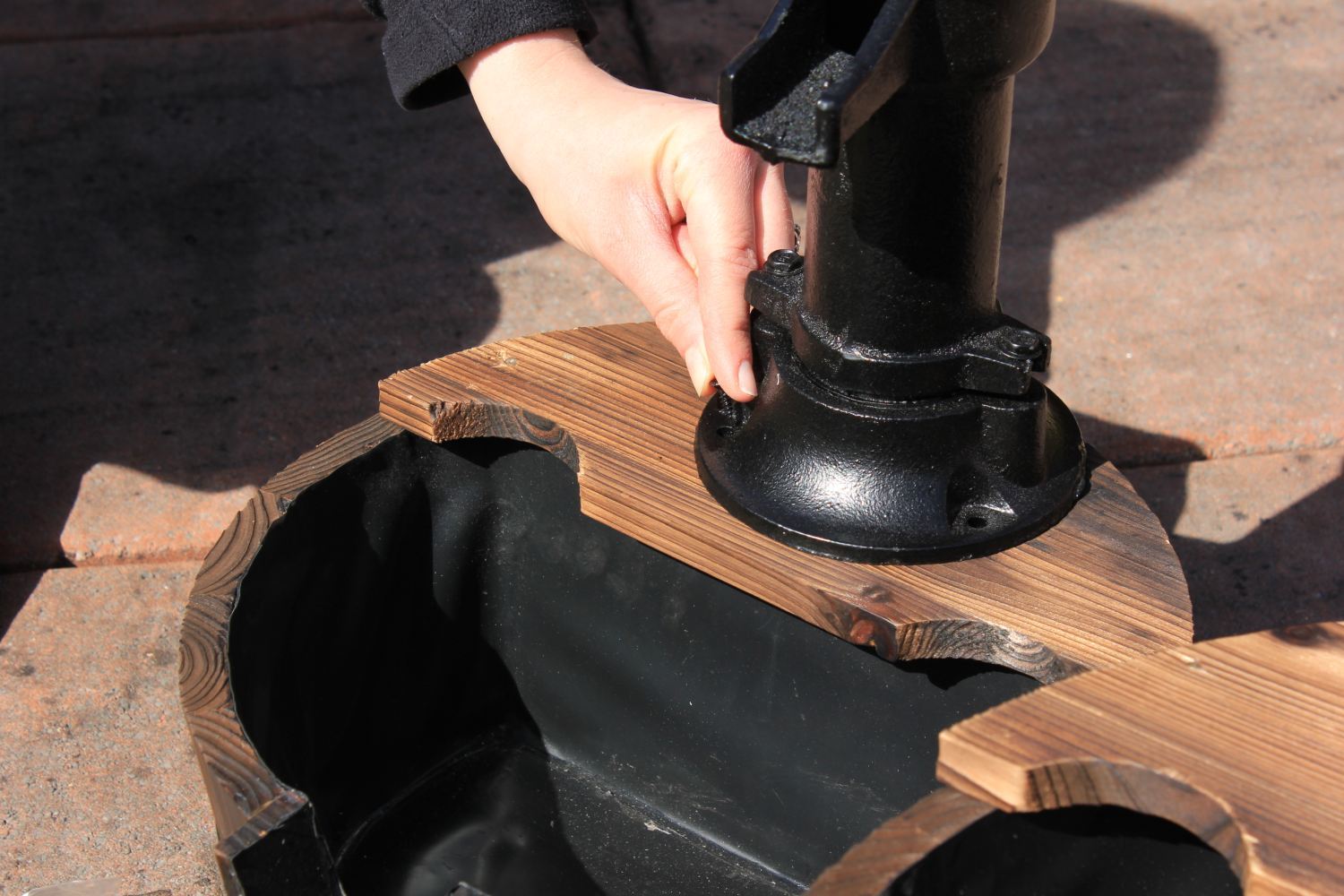 Position the water pump (E) in the bottom barrel (B). Ensure the wire sits neatly in the groove, see picture below. Feed the clear rubber piping through the hole to the bottom barrel.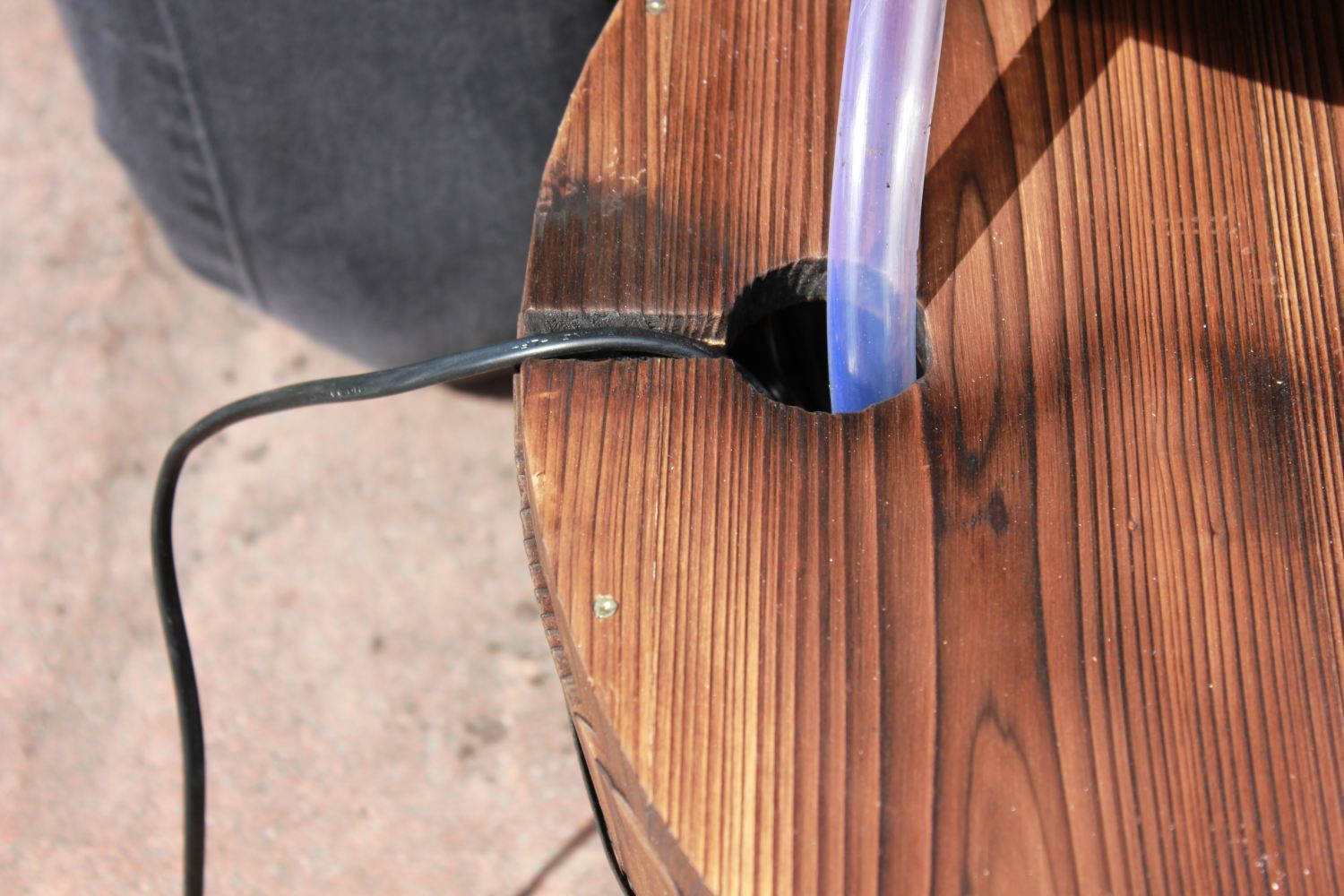 Warning, ensure the top barrel is well balanced and sat securely on the lip of the bottom barrel - there is nothing to attach these together. The weight of the ornamental pump will hold the two barrels in place.



Attach the rubber piping (F) to the water pump (E). Please note, this may be a tight fit but if you warm the end of the piping in hot water it will allow the piping to loosen, to enable you fit it in place.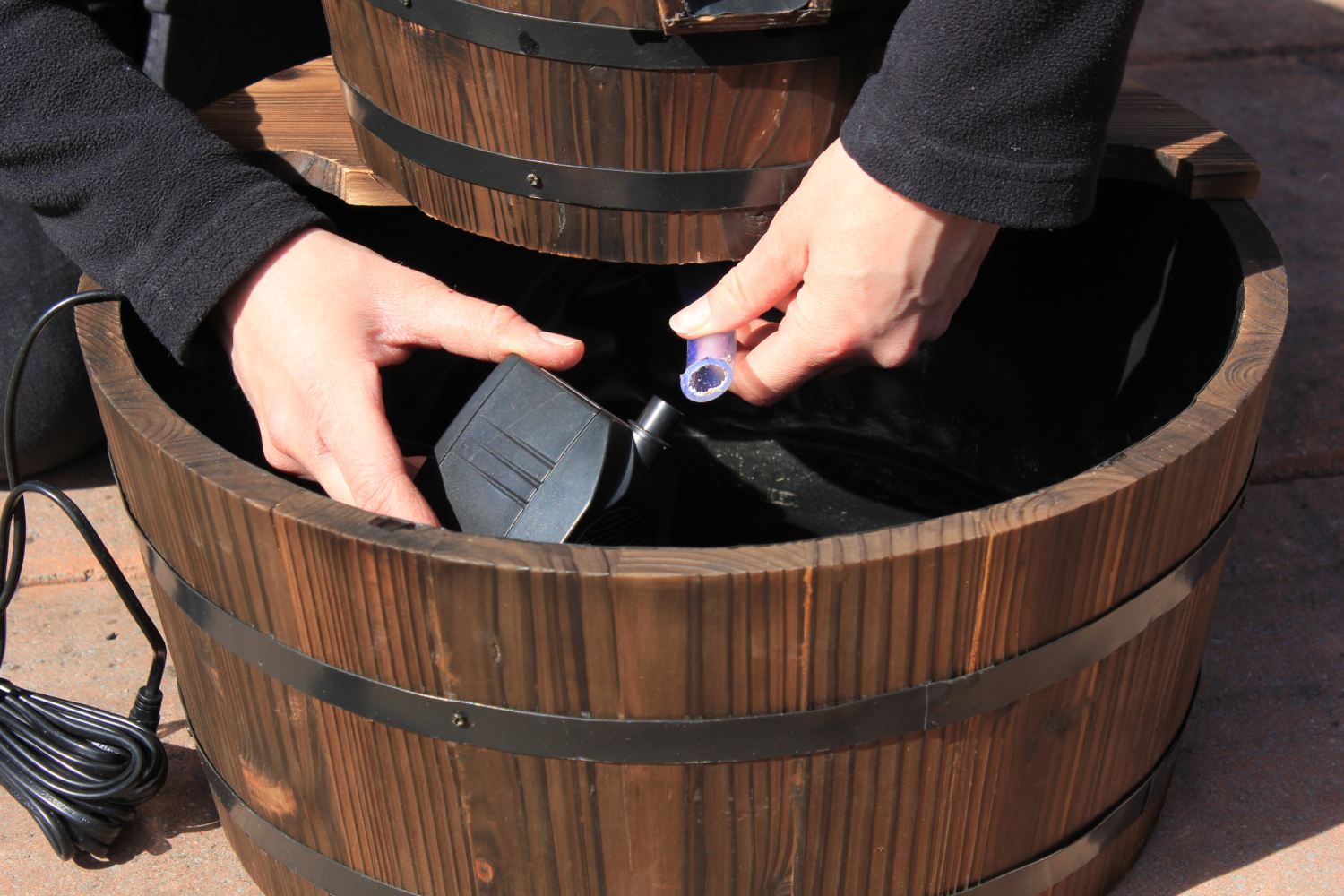 Before connecting the pump (E) to the transformer (H), ensure the pump is fully submerged and the water feature has sufficient water before switching on.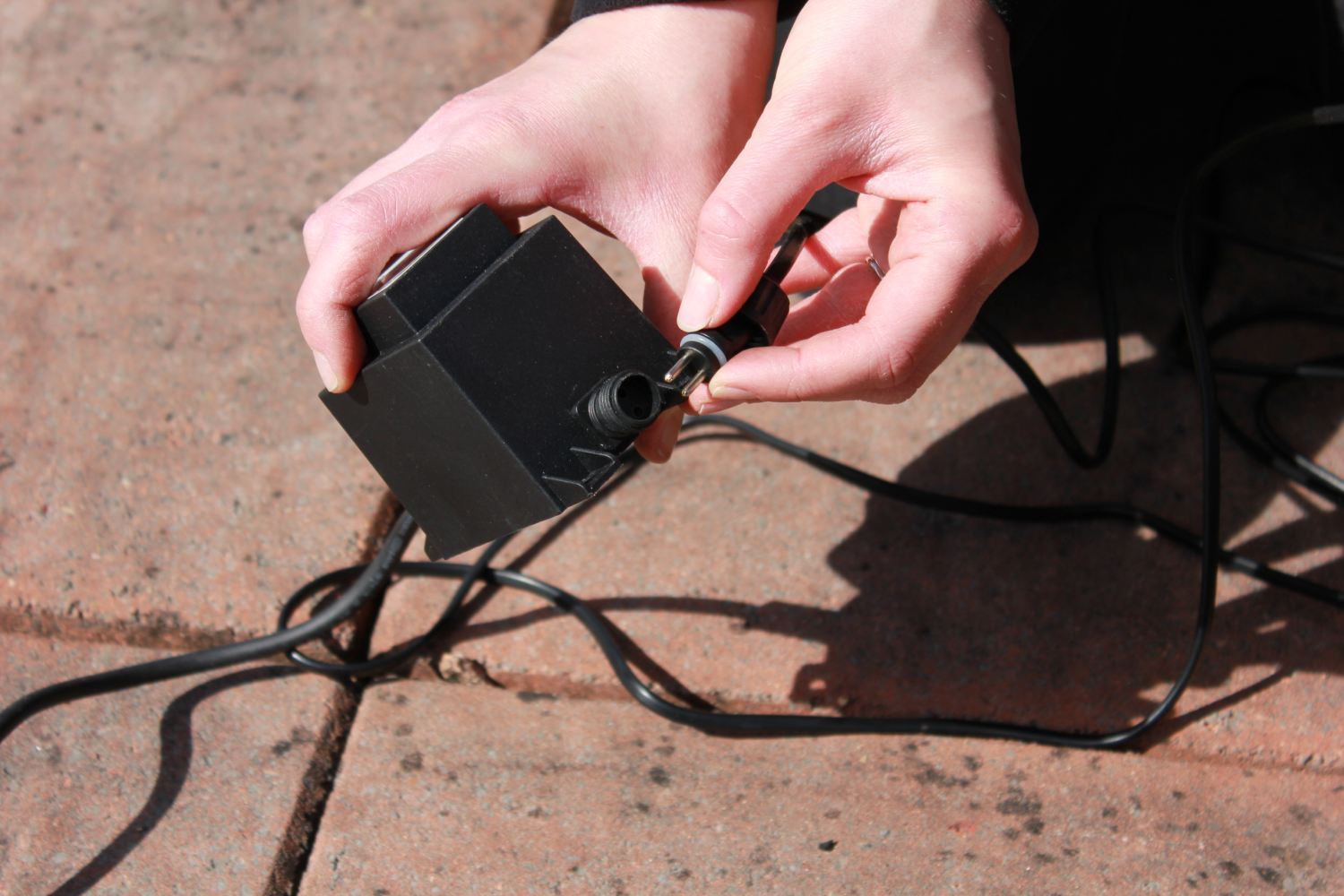 We do advise that all transformers are kept in a weather proof box, this will protect the transformer for years to come.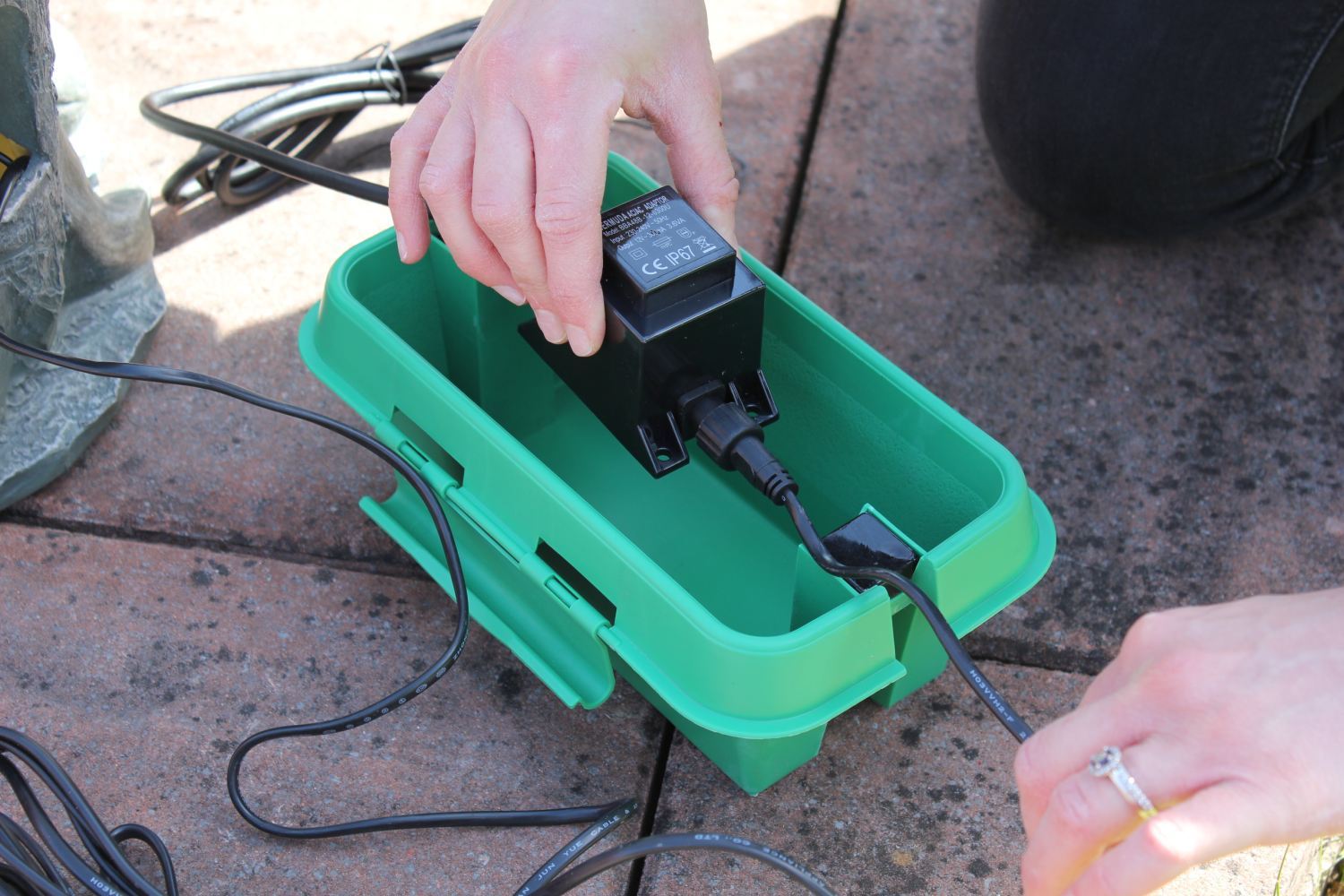 This feature works better on a level surface. It has a PVC liner the same as that of a pond, so it is hard wearing and durable.



And there you have it! Your new 2 Tier Barrel Water Feature is ready to enjoy!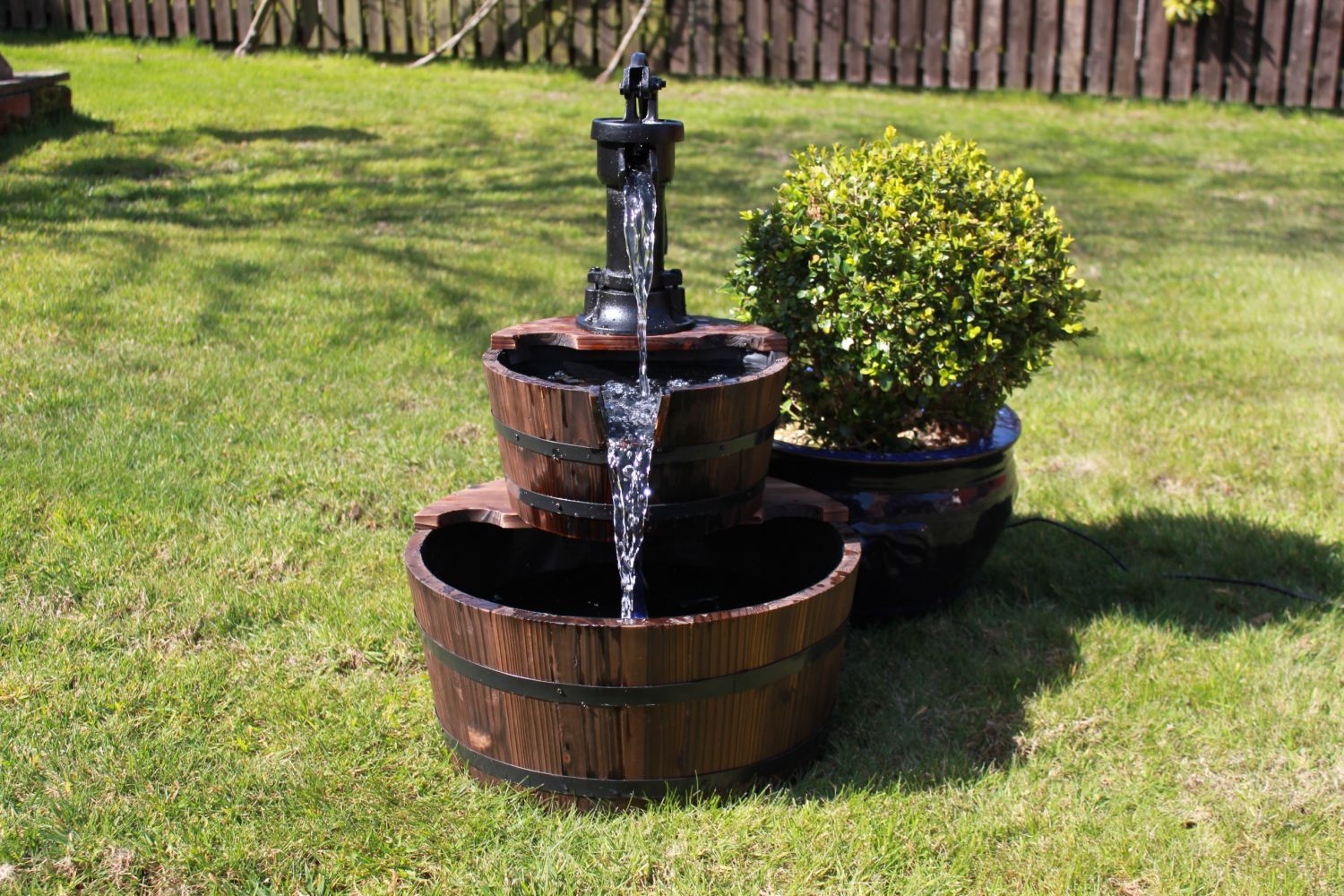 Click the following link to return to the 2 Tier Barrel Water Feature on our website.