Aqua Creation Water Features
We are proud at UK Water Features to be the number one choice for Aqua Creation Water Features.
Aqua Creations have the largest range of resin, ceramic and stainless steel water features in Europe and are based in the beautiful town of Ballymena in Ireland. They have a superb team who all care about the products they sell, a huge amount of time goes into research and development to ensure the water features are suitable for use outdoors and will stand up to the frequent change in elements we face here in the UK.

All Aqua Creation Water Features come boxed with everything you need inside (apart from the water!). On the majority of their fountains delivery is free to any UK mainland address.
In each fountain you will normally find...

Water Feature ( some fountains may require some basic assembly)
Lights
Pump & low voltage transformer with 10 metres of cable
Installation instructions


Almost all the range from Aqua Creations now come with low voltage transformers and cable. This is great news, meaning not only are the fountains extremely safe to use outdoors but they also cost very little to run. On average a water feature with the pump and lights may require just 25 watts worth of power, that's less than a lightbulb - we love to help promote products which can be more beneficial to the environment.
With over 250 fountains to choose from deciding which fountain is more suited to your garden or home can be a difficult choice.

Firstly decide on the budget for the fountain and then you will be able to look at the style. If the water feature is to be added to a more traditional garden with lots of plants and colour then maybe a woodland effect or animal water feature would be more suited.


The three features below are examples of fountains of ideally suited to a more traditional British garden.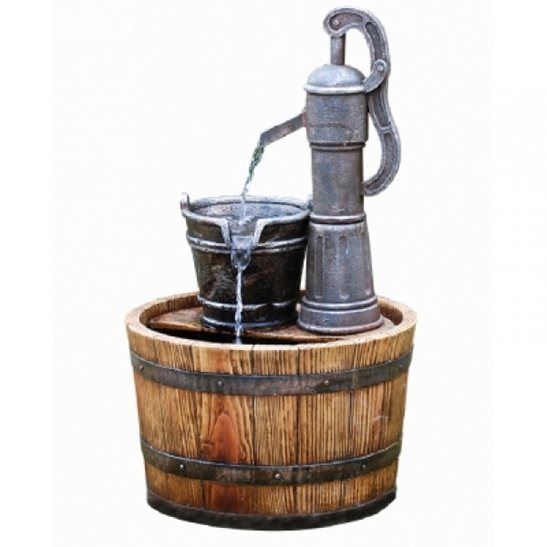 The Pump on Wooden Barrel feature is available here, on our website.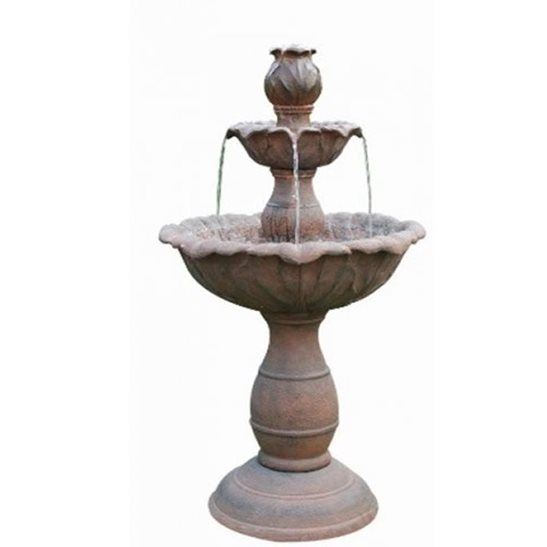 The Three Tier Rust Fountain can be found on our website here, click the link for more information.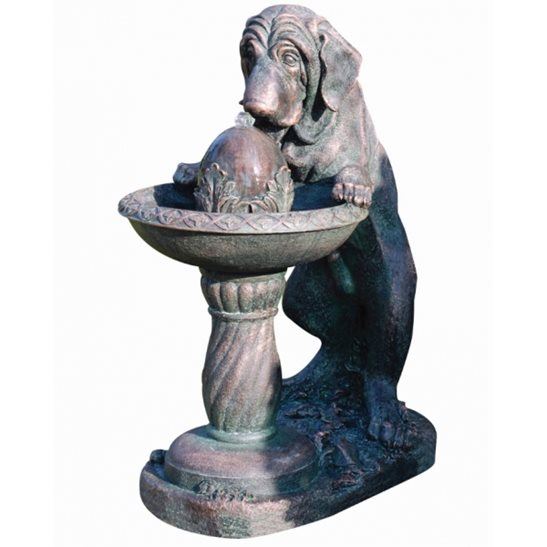 Click here to view the Dog at Fountain Water Feature.


If your garden is more contemporary with clean lines, a low maintenance feel and larger open areas a stainless steel water feature would prove a popular choice.
Stainless steel water features have a mesmerising reflective element as water glides down the polished surfaces.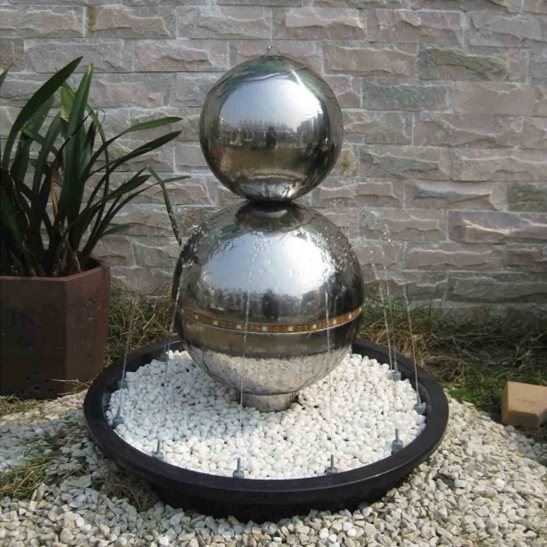 Here is just one example of this type of feature from Aqua Creations, find out more about Brussels Double Stainless Steel Water Feature on our website here.


If you have a patio or paved area a self contained fountain would be perfect to place in the corner or against a wall. Water is re-circulated meaning there is no need to connect to an external water supply. The only thing to think about here would be the positioning of be power cable. I'd the patio exists already the cable can be carefully laid around the edge, if the patio has yet to be construed it may be advisable to build a length of conduit under the patio and feed the cable trough this for a more professional finish.


Aqua Creations also have a wide selection of indoor water features which are becoming more common in the UK.
The popularity of indoor fountains is mainly due to the added health benefits they bring. Not only are they proven to help reduce stress levels with the soothing sound of flowing water but they also assist in removing nasty toxins from the air ensuring what we breath indoors is that bit purer and healthier for the body. Indoor water features are also commonly used in the art of Feng Sui.
Our indoor water features again one with everything you need in he box, the majority also come with 3 metres of cable which means that you can easily place one of these indoor water features on a table, cupboard or cabinet without the need for unsightly extension cables.
Indoor water features also make great gift ideas, whether a birthday or house warming present. Prices start from just £9.95.
We now stock the whole range of Aqua Creation Water Features and offer a price match policy, if you see the same fountain elsewhere (and its in stock) we will aim to match the price for you. (Terms and conditions apply, click here to view our price match policy.