Jug & Bowl Solar Powered Garden Water Feature
Medium assembly is required for this feature
Remove all of the outer packaging so all contents are fully visible.

Ensure you have all parts included as listed below:
A- Jug
B- Cascade Bowl
C- Pump
D- Solar Panel
E- Rechargeable Batteries
F- Stake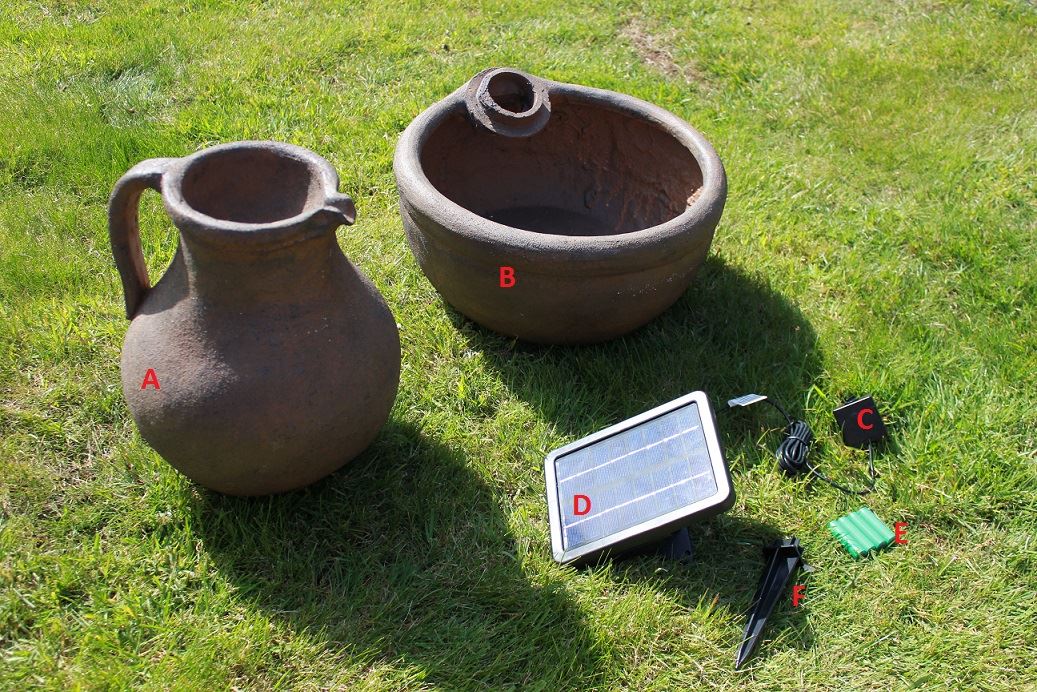 Please note, place the solar panel face down during the assembly of the water feature to ensure pump doesn't run dry.
In the base of the jug (A) you will find the rubber piping for the pump. This piping will slot through the hole in the cascade bowl (B).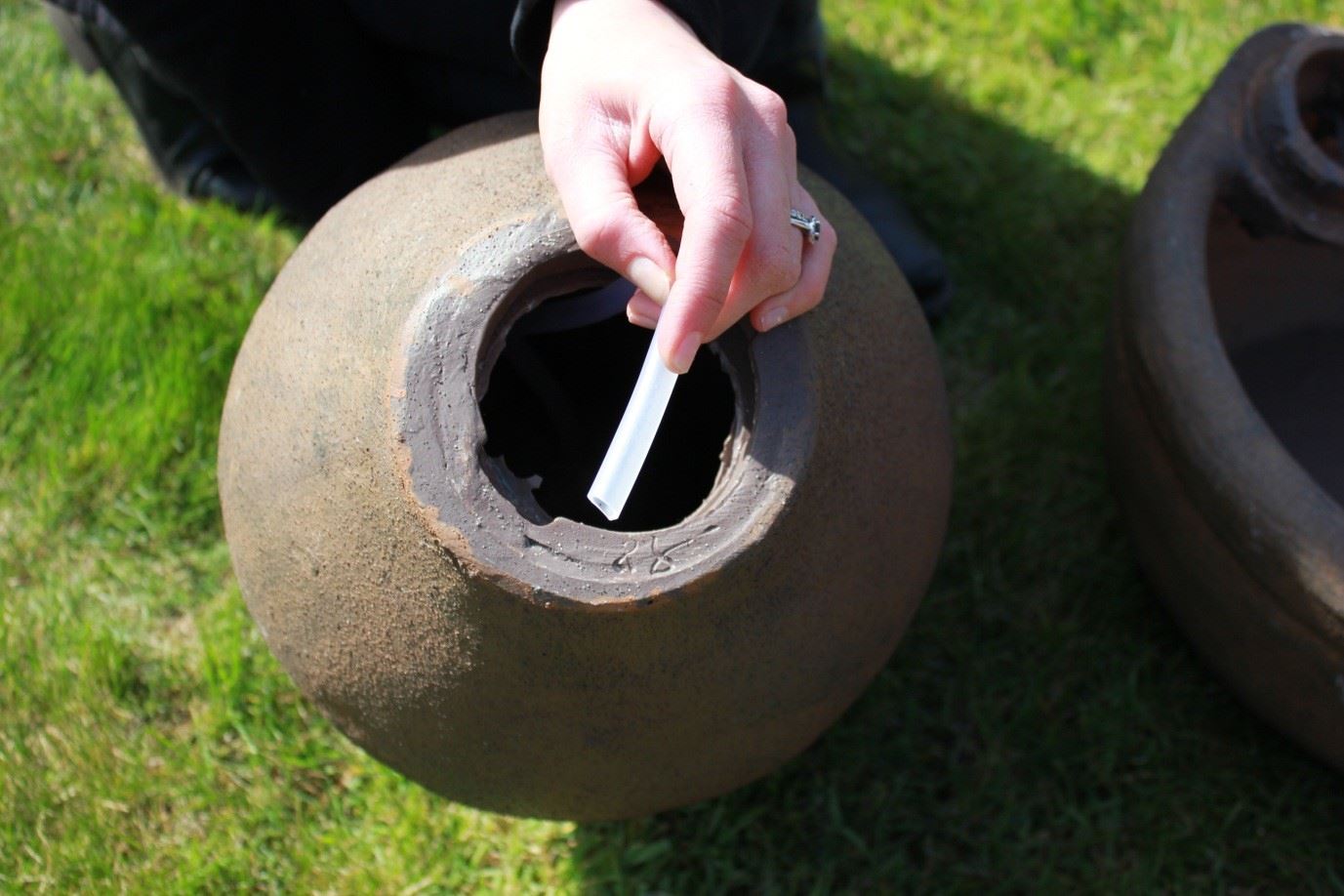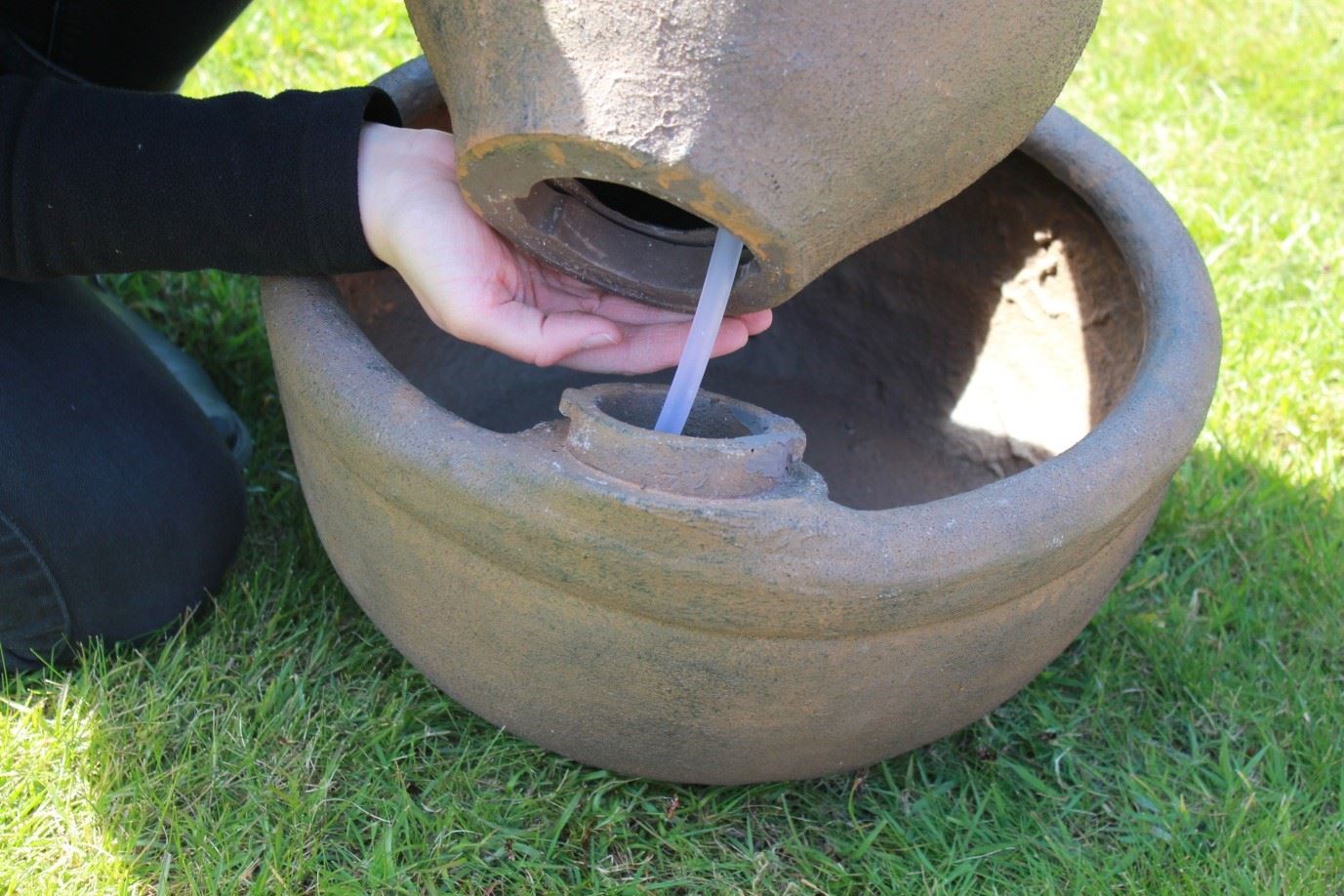 Place the locking mechanism found on the base of the jug (A) into the hole in the cascade bowl (B) and twist to lock into place (be careful not to over twist).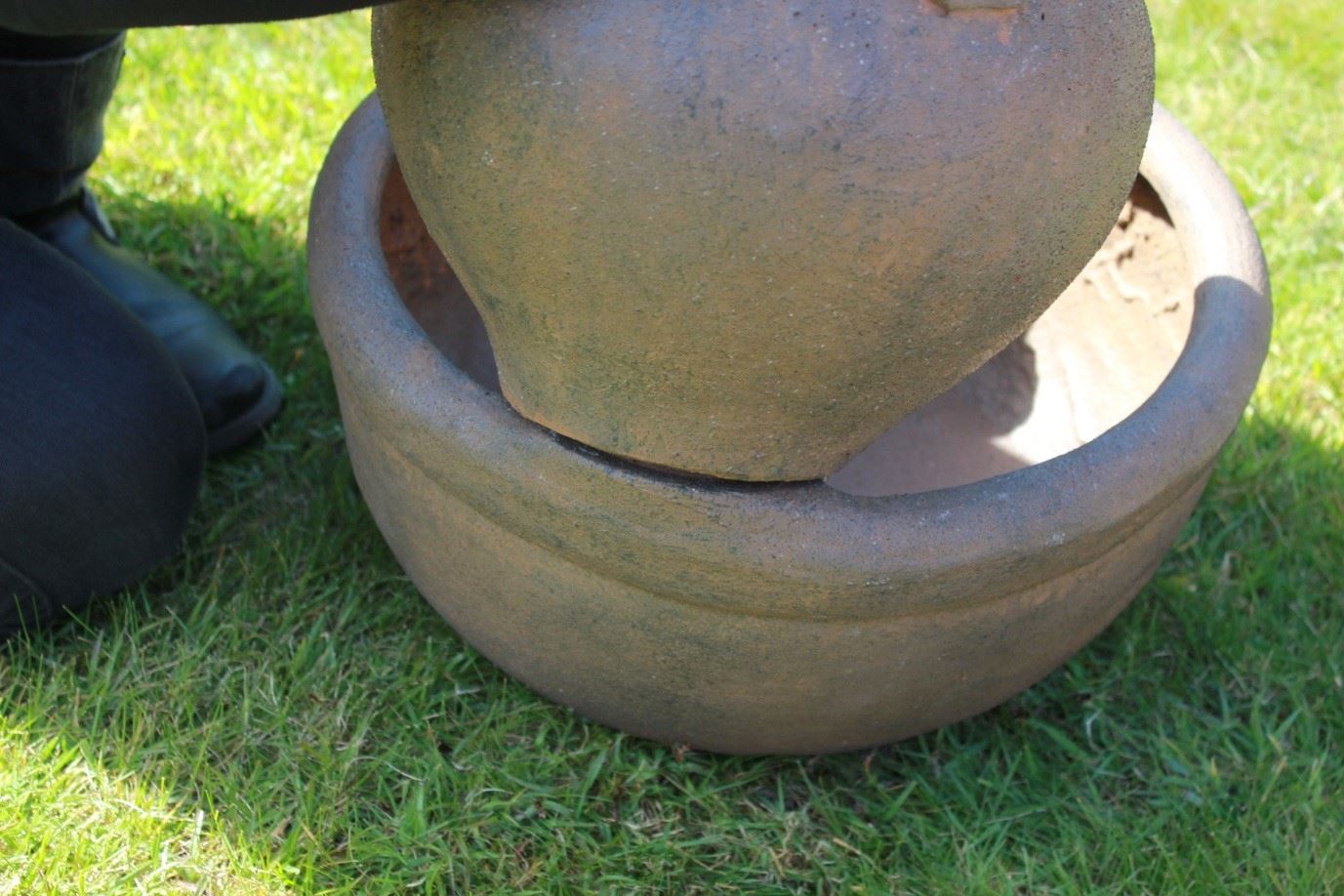 Connect the tubing found in the cascade bowl (B) to spout of the pump (C). Please note this may be a tight fit, if so then place pipe in warm water to allow the pipe to expand.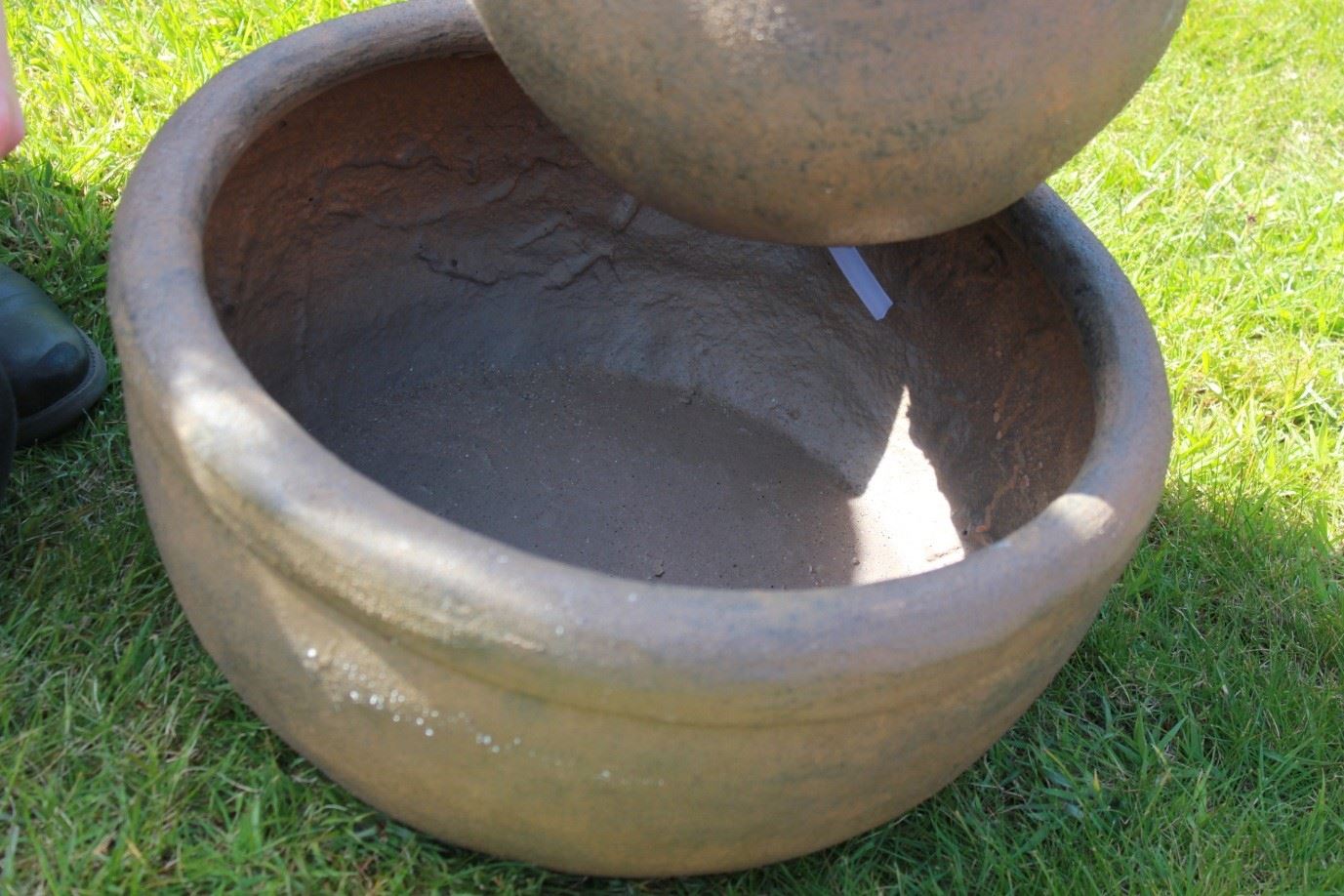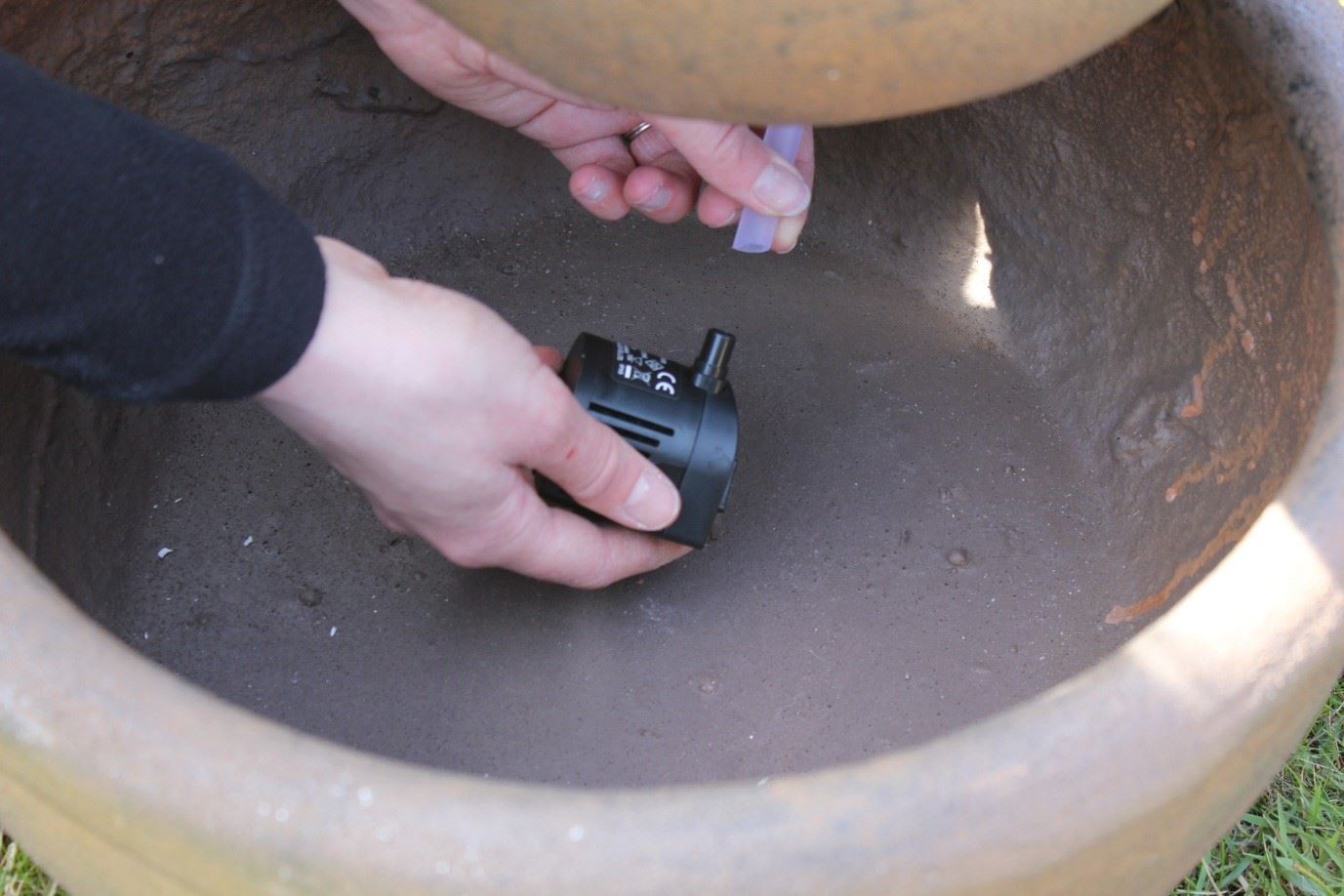 Please note the pump will float in this water feature.
Using a screwdriver (not included) unfasten the back of the solar panel (D) to insert the rechargeable batteries (E) then tighten back up the screws .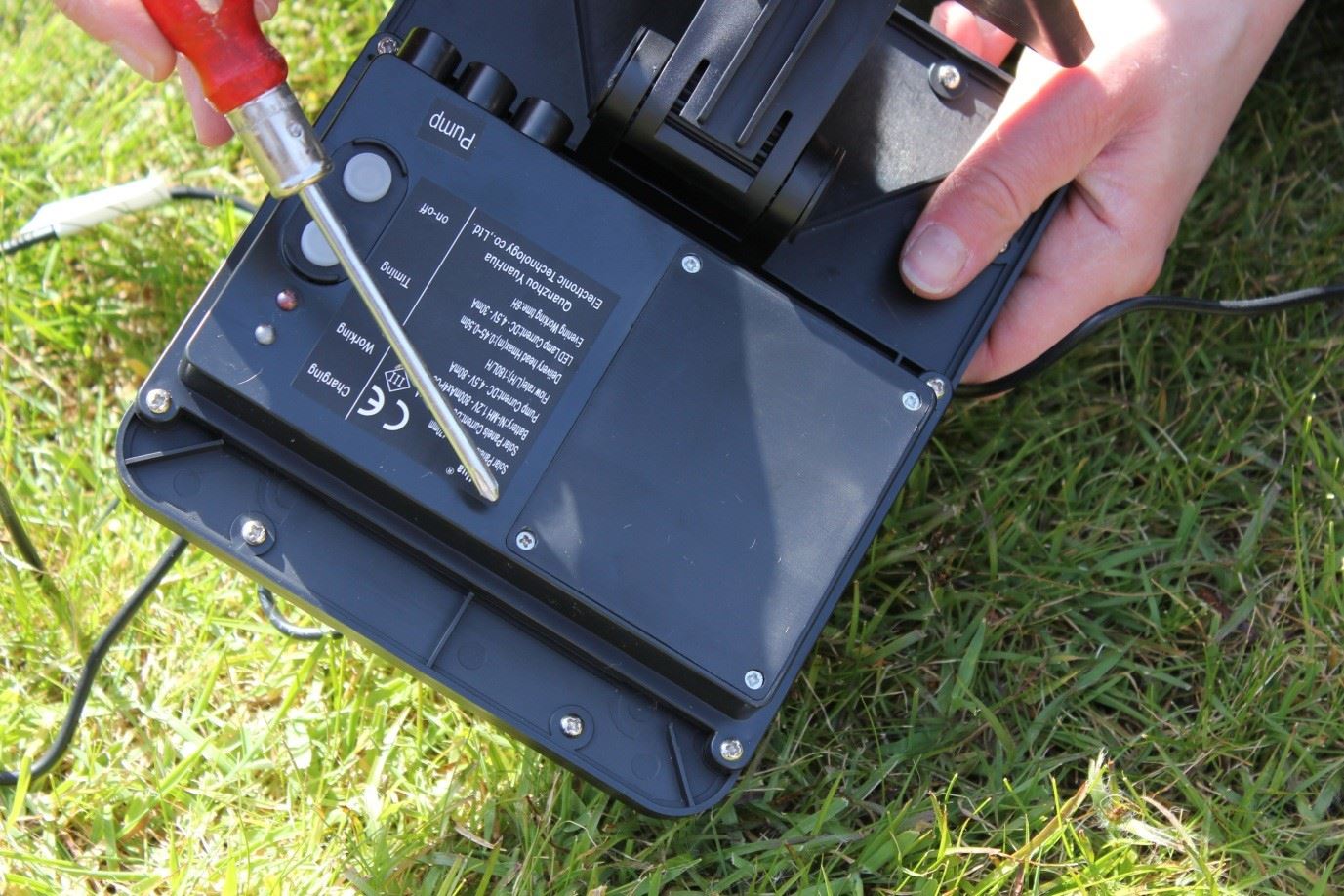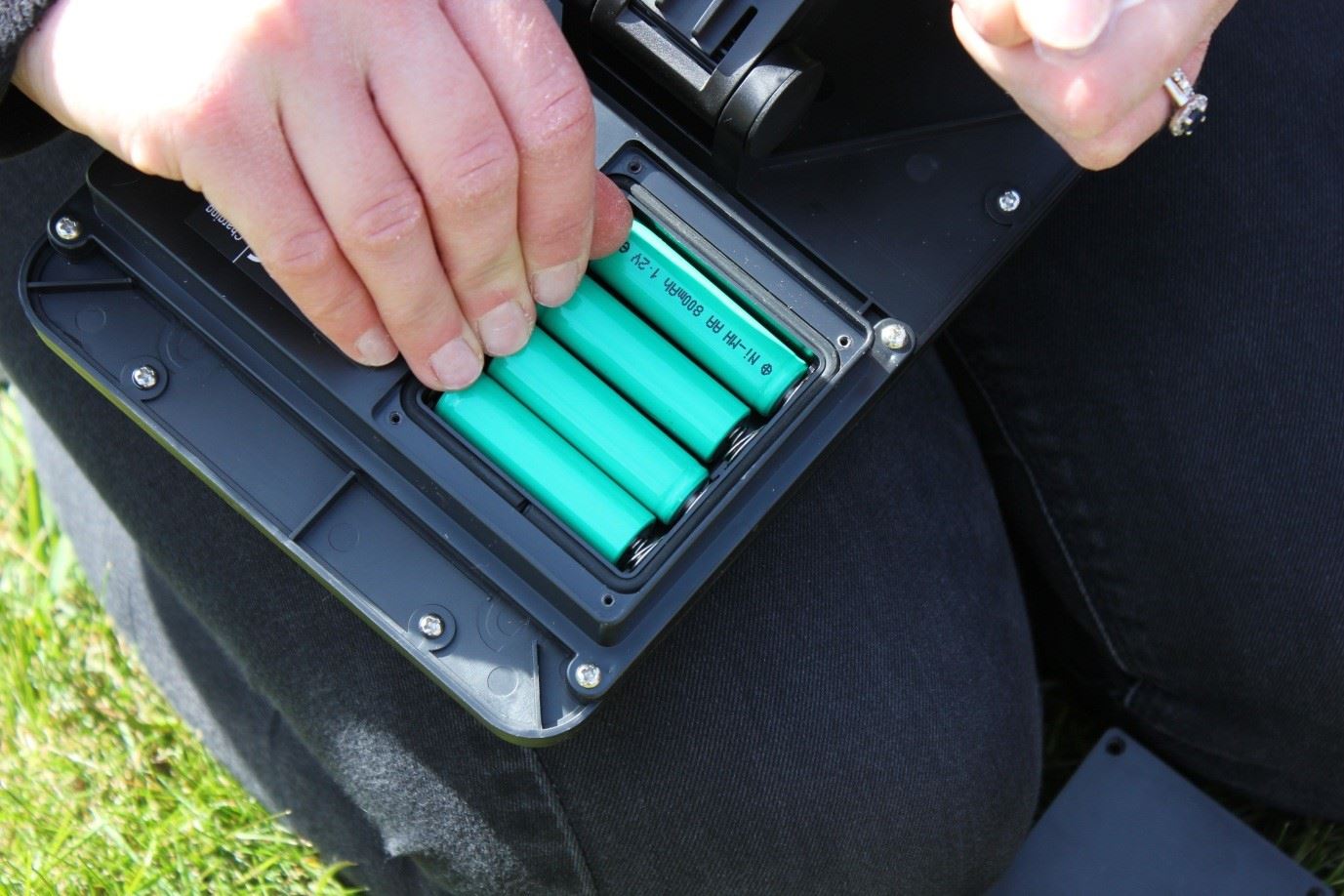 There are three connections on the solar panel (

D

) but only one is for the connector from the pump (

C

).
Fill the water feature with sufficient water, ensuring the pump is fully submerged.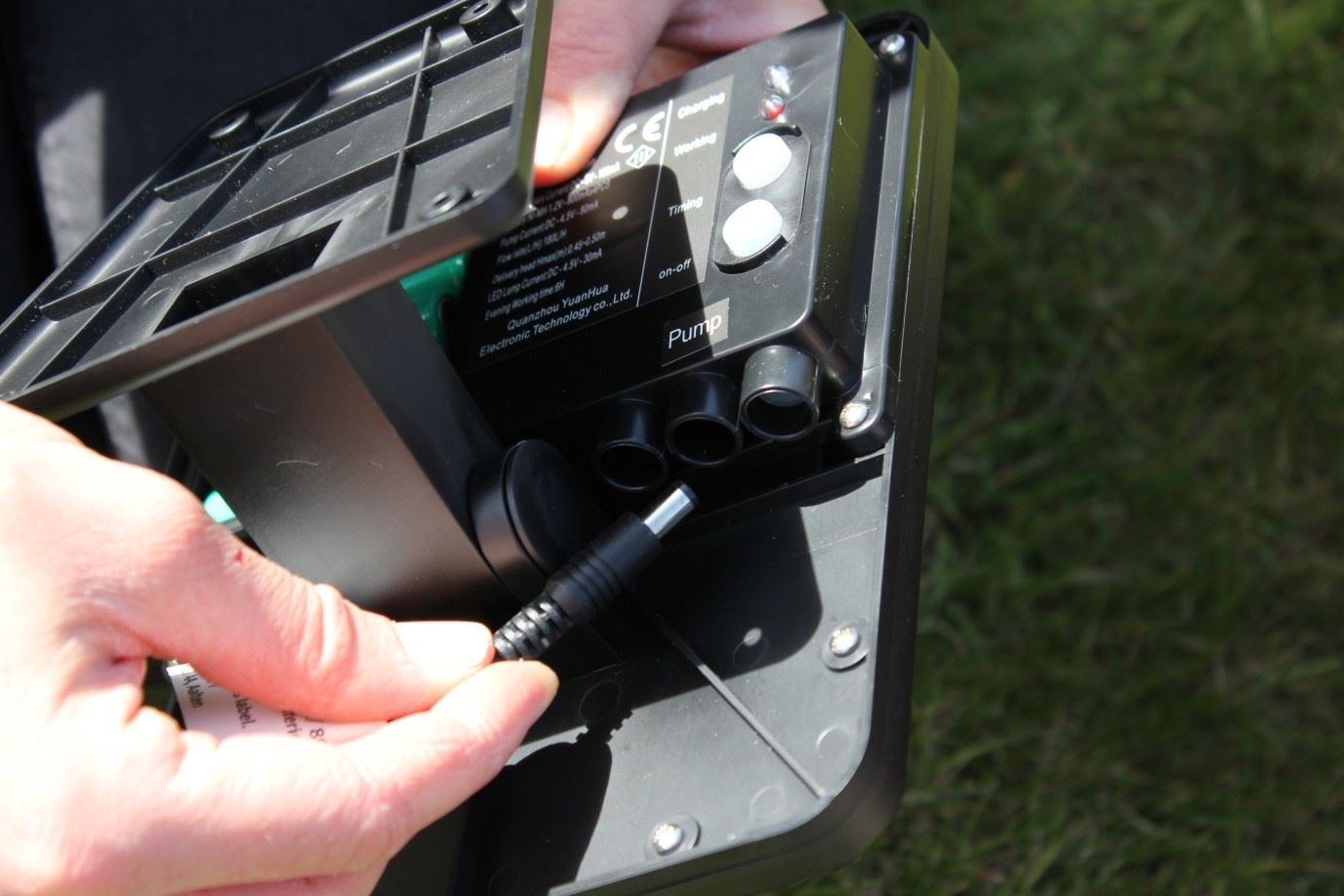 Decide on whether you would like the solar panel (D) to be mounted on the wall or staked into the ground. If you decide to mount on the fence use the provided bracket and screw into place.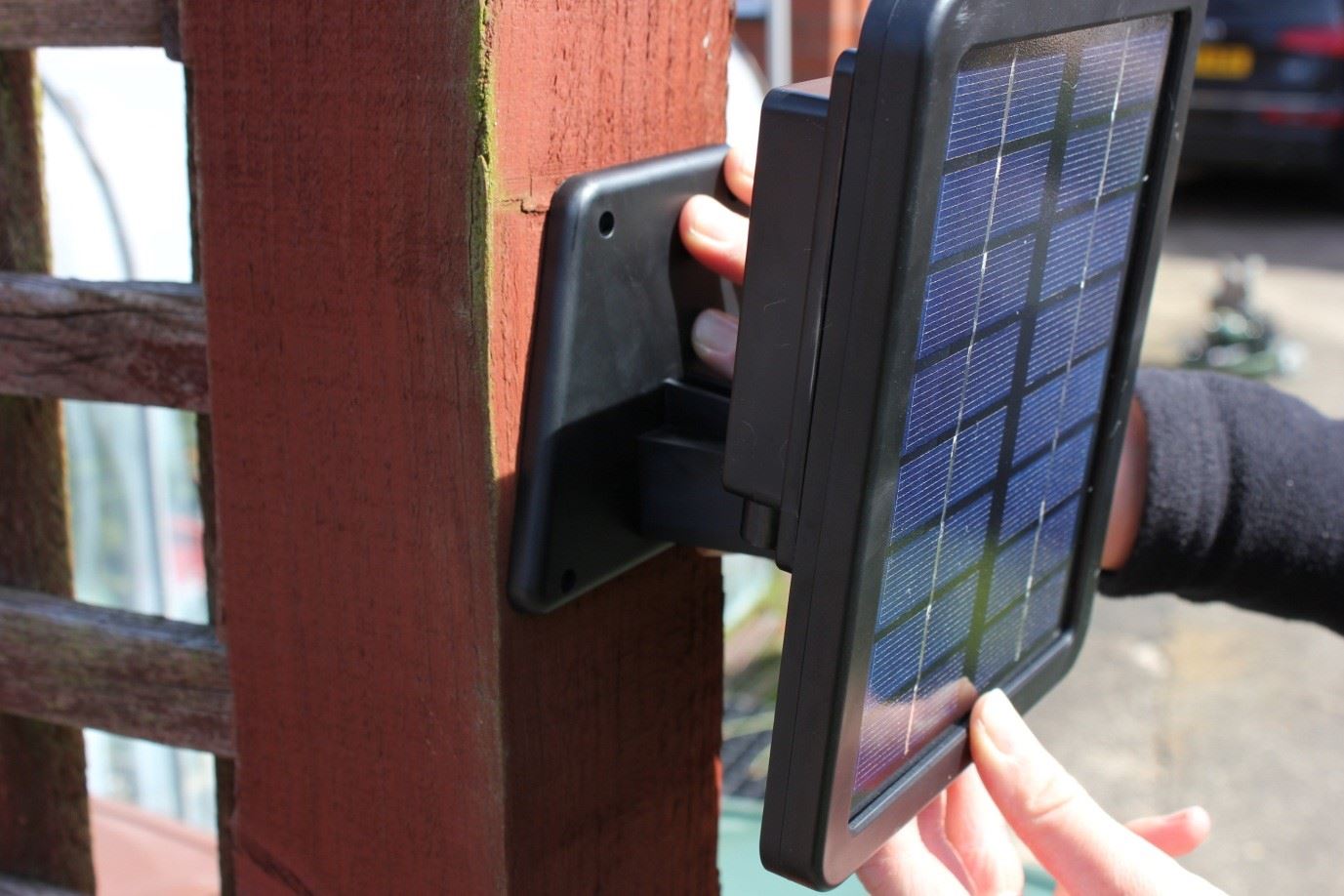 If you decide on staking into the ground the fix the stake post (F) to the base of the solar panel. Then secure into the ground.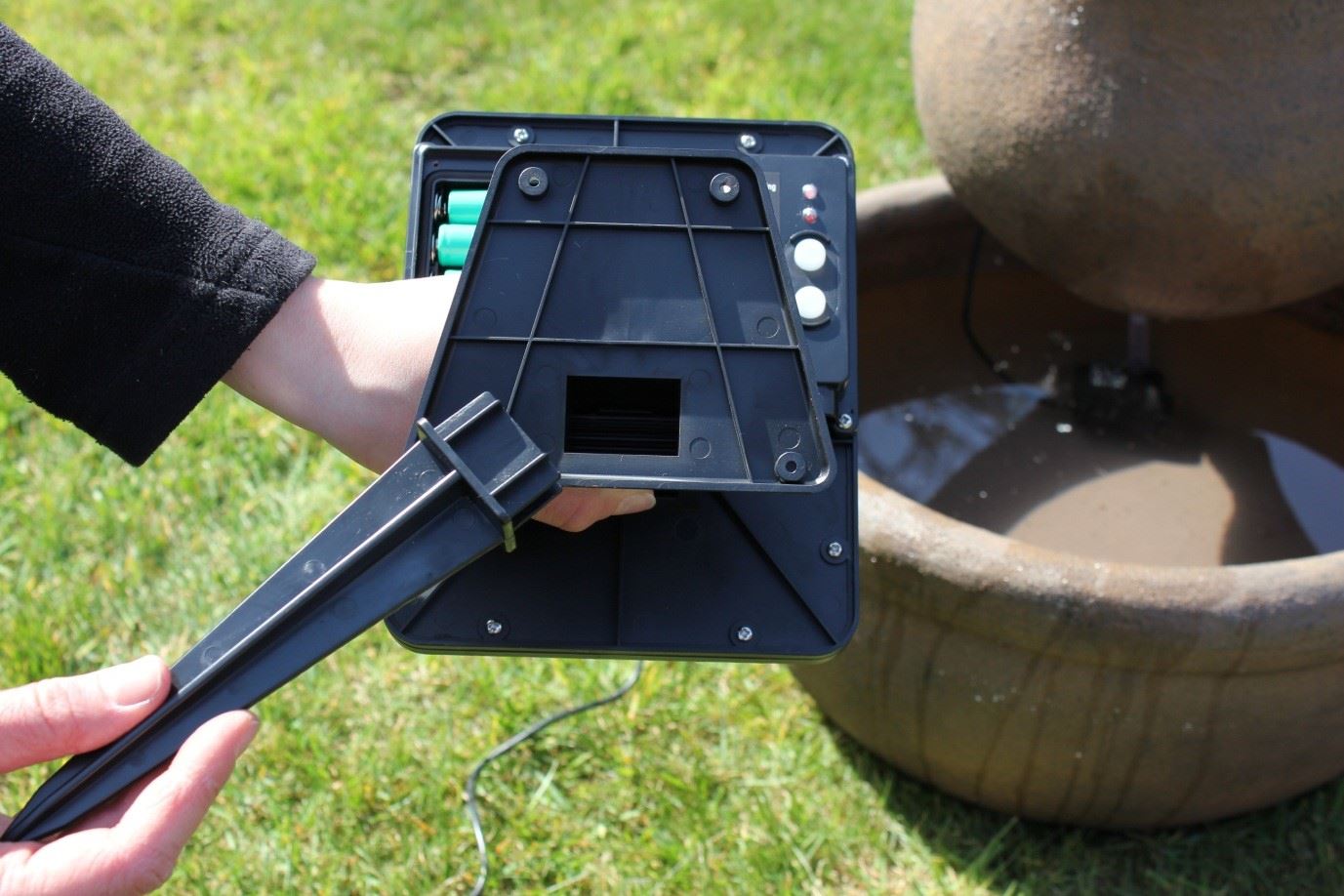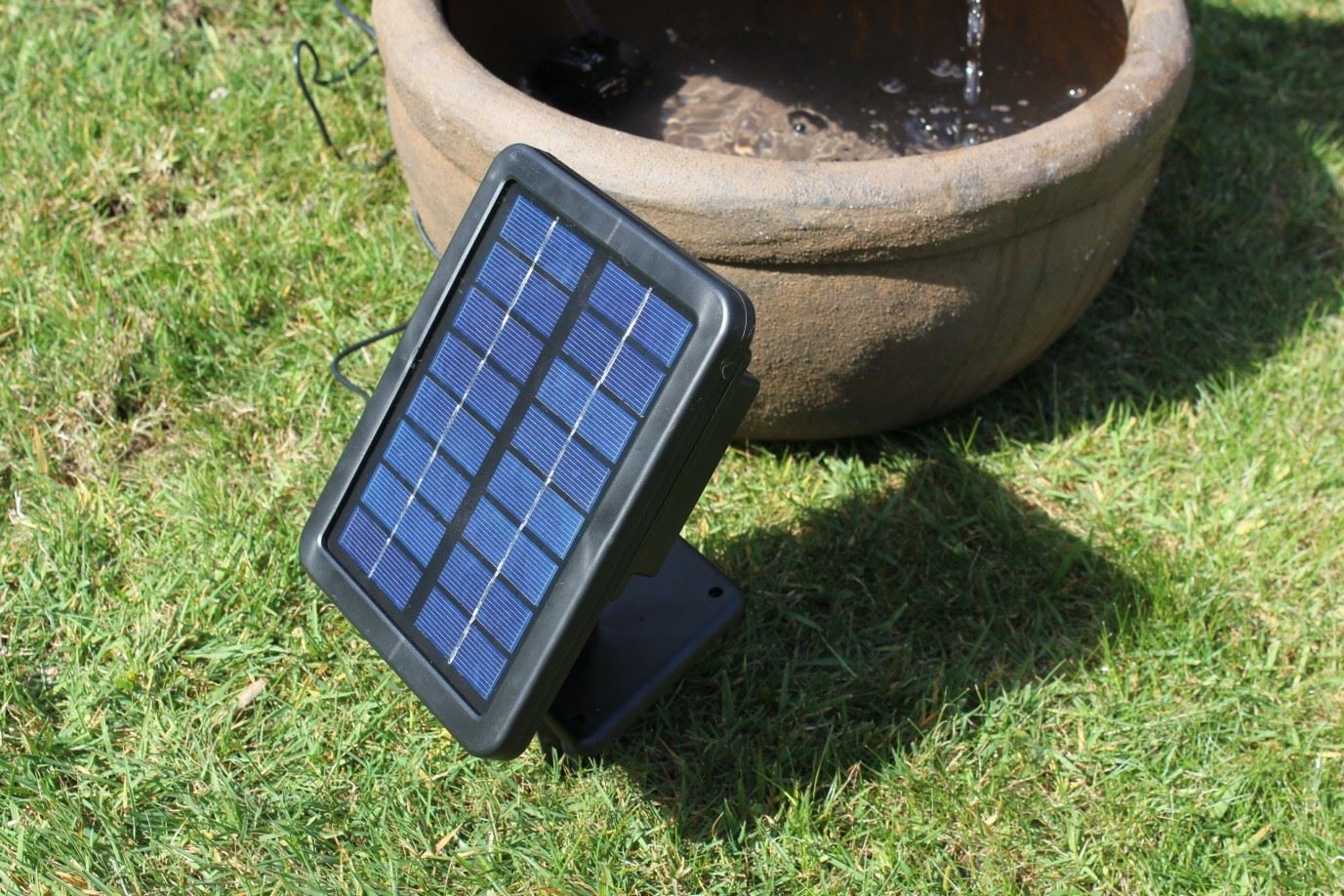 Ensure the water feature is placed on a level surface to enable the water to cascade properly.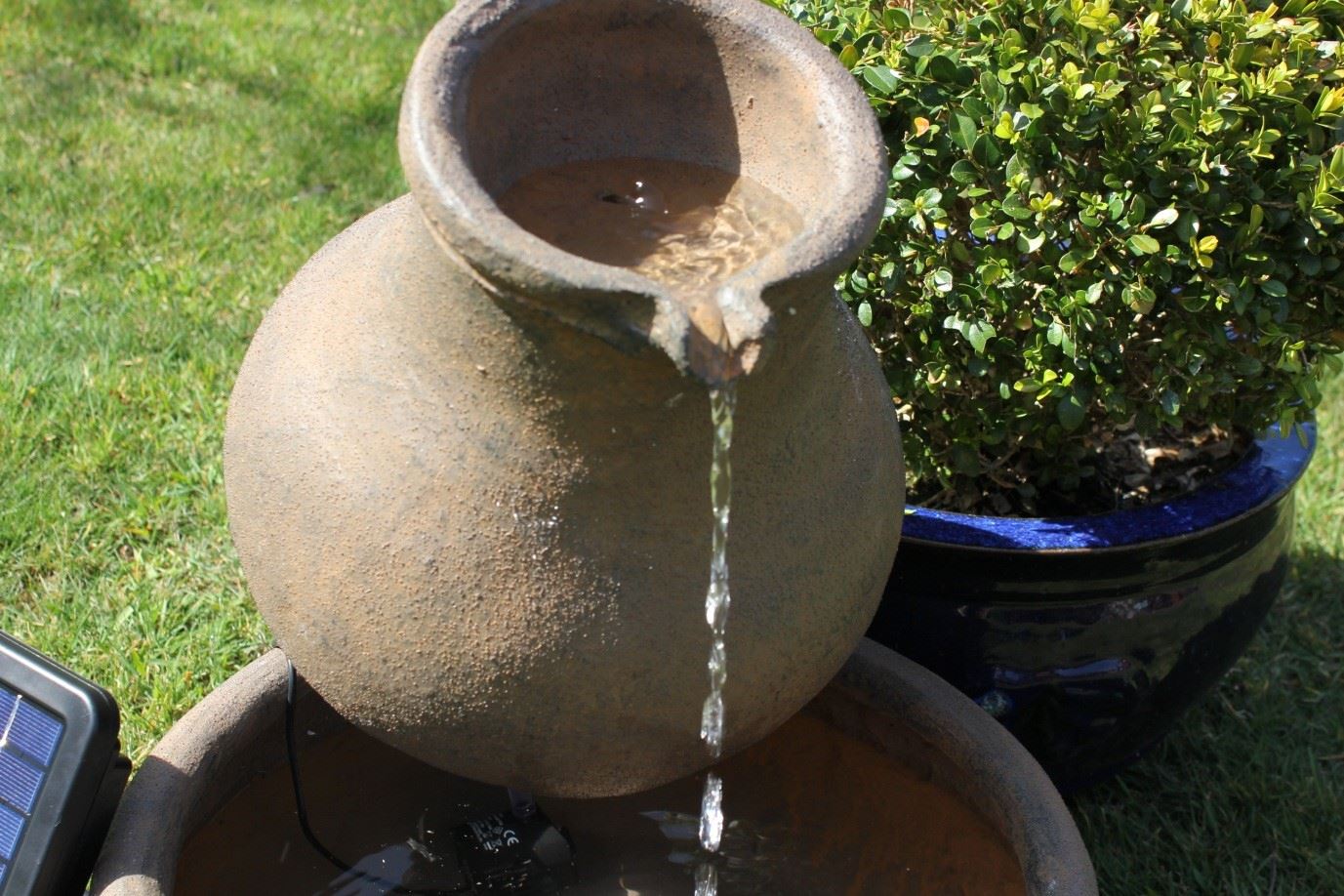 And there you have it! Your new Jug & Bowl Solar Powered Garden Water Feature is ready to enjoy!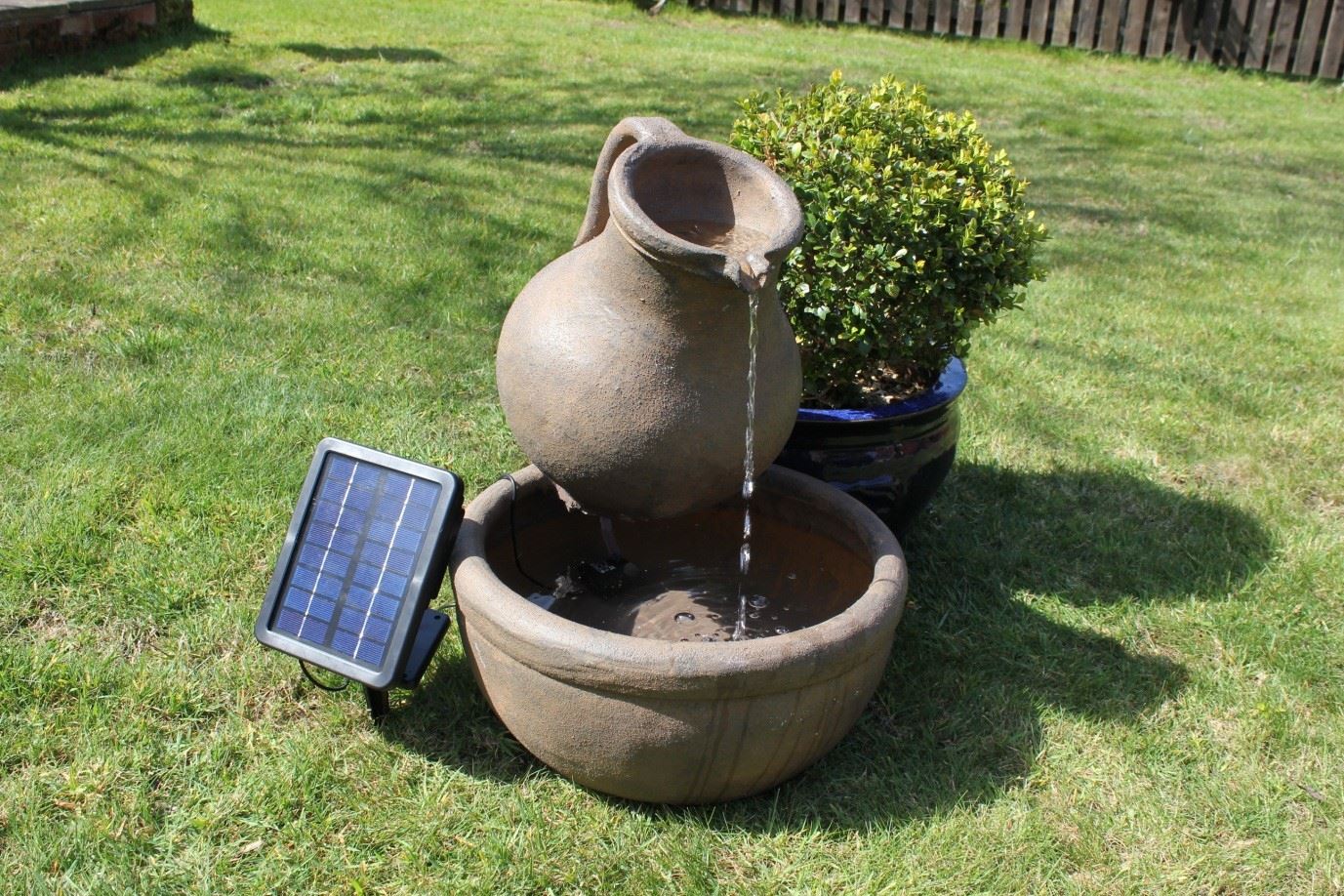 Click here to return to our website and continue shopping for the Jug and Bowl Solar Powered Water Feature.