A Guide To Creating A Mains Powered Water Feature
How about creating your very own water feature this year?
It's so very easy to install and it will only take a few minutes so you can be away enjoying a water feature in no time at all!
We set up a Pebble fountain Water Feature here at UK Water Features HQ to see exactly how simple it really is!
Remove all of the outer packaging so all contents are fully visible. All components can be seen as listed below:

A – Pebble Pool base
B – Pebble Pool Lid
C – Xtra 600 Pump
D – Fountain head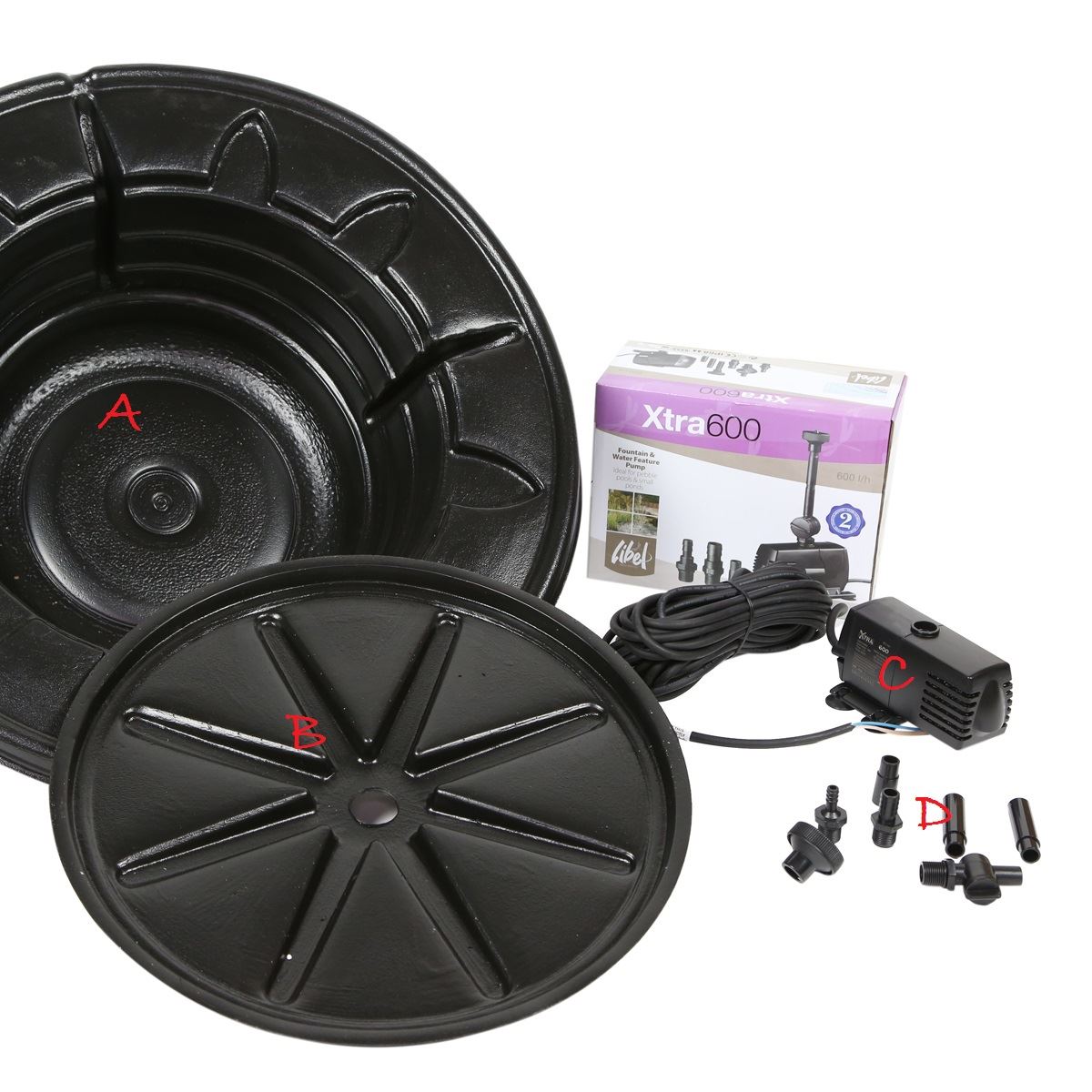 Dig a hole which will accommodate the preformed pebble pool base (A). Filling with water, when it is in place it will weight it down and keep it in place. Or if you decide to have it freestanding then ensure you are setting up the feature nearby the chosen location.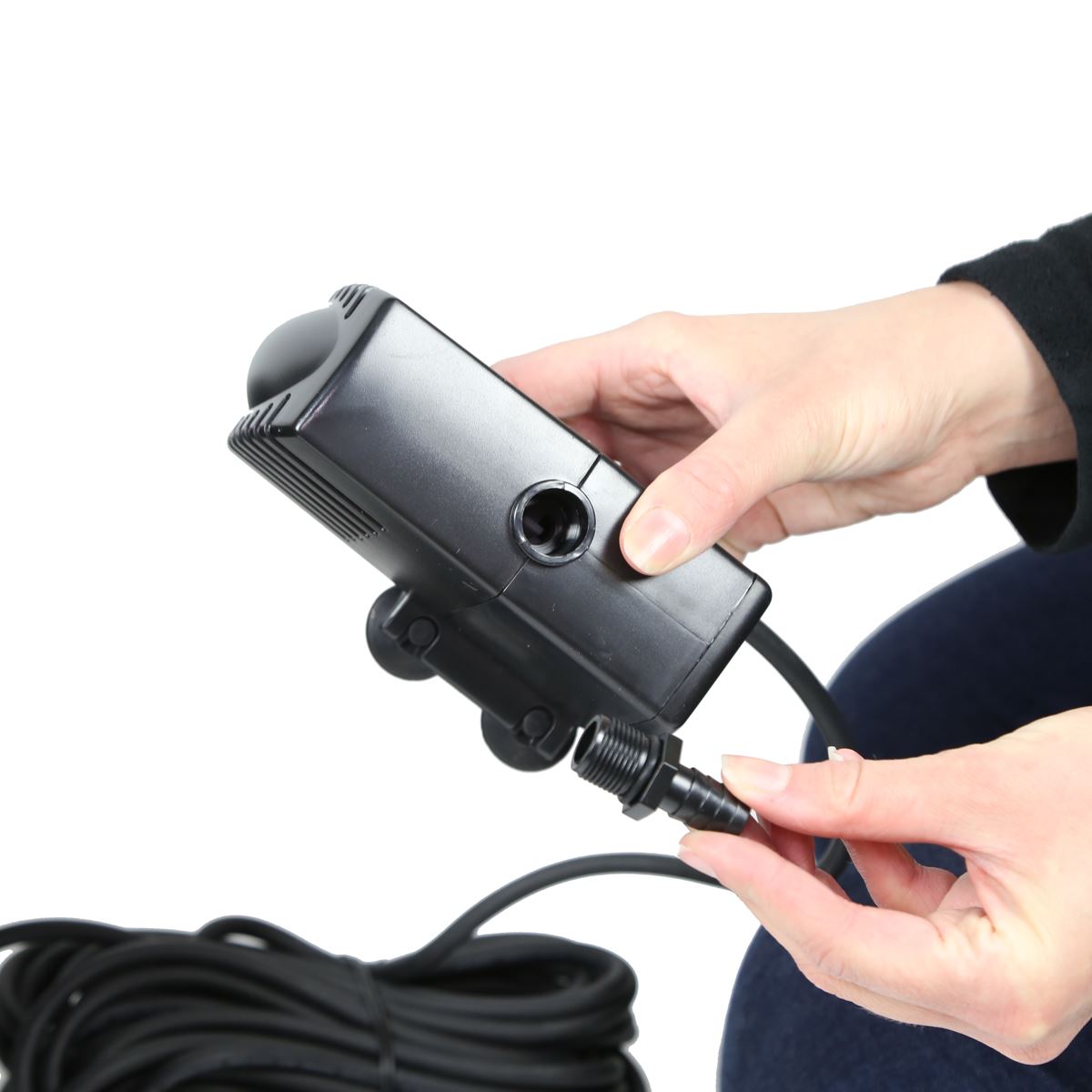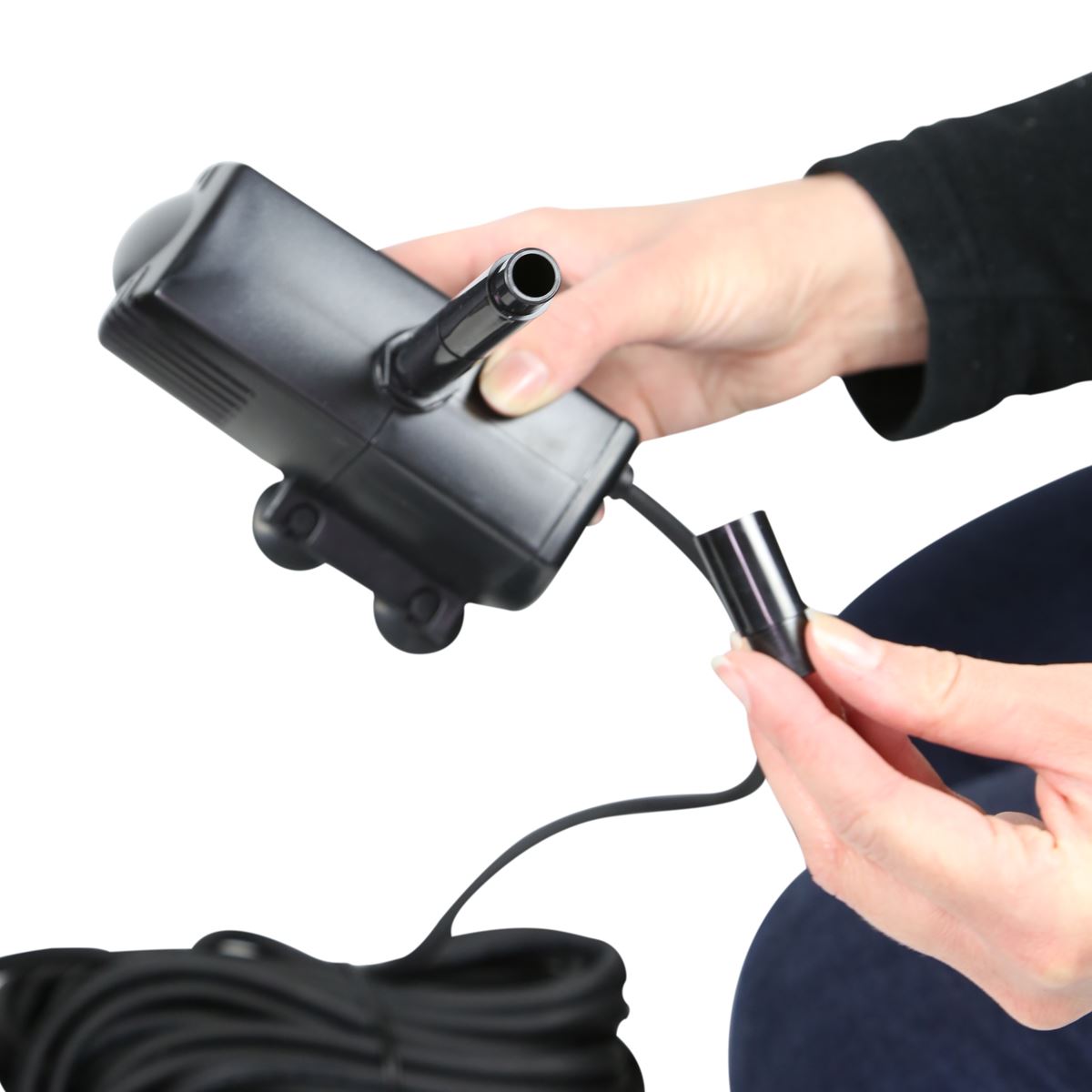 Secure all attachment pipes (D) together to form a long pipe which can then be fixed onto the pump (E).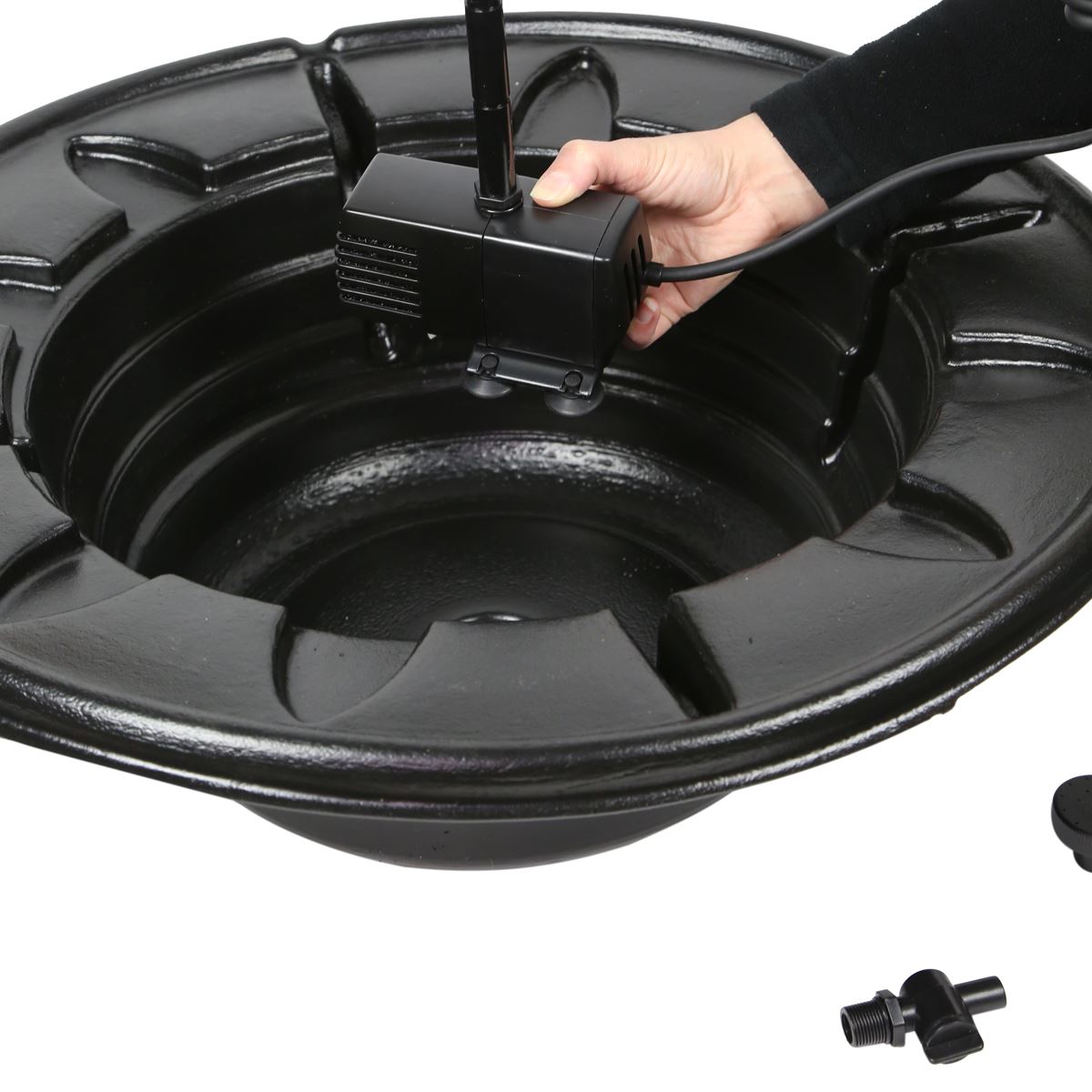 Place pump (C) in the pool with the spout feature facing up, the circle on the bottom of the pool (A) provides a guideline of where the pump will need to positioned in regard to the hole in the pebble pool lid (B).

There is a flow regulator valve on the side of the pump which can be used to adjust the flow of water to the feature.

The fountain head attachments can be used to adjust the height of the water in the water feature. It will depend on the effect you desire for the type of feature you are creating. Just simply screw into place to create the fountain head.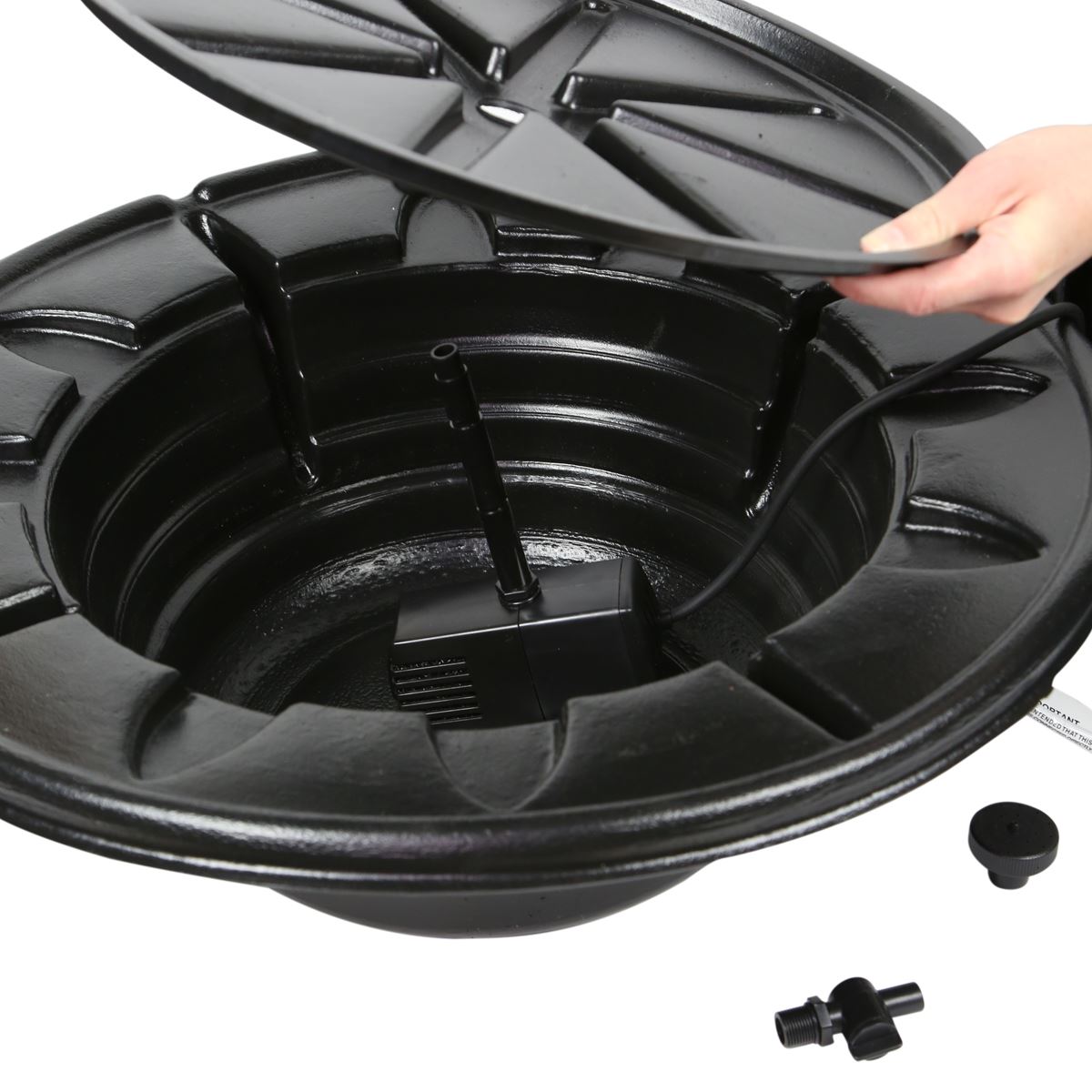 Thread the cable from the pump (C) through one of the grooves around the edge of the pebble pool. The cable can be covered over with pebbles or stones to disguise, however it will need a household plug wiring onto the end of the cable.

When the lid (B) is in place, ensure the pump is lined up correctly and that you have set the flow regulator to the desired effect, with the fountain head attachments correctly attached onto the pump (C). Slot the fountain attachments through the hole in the lid.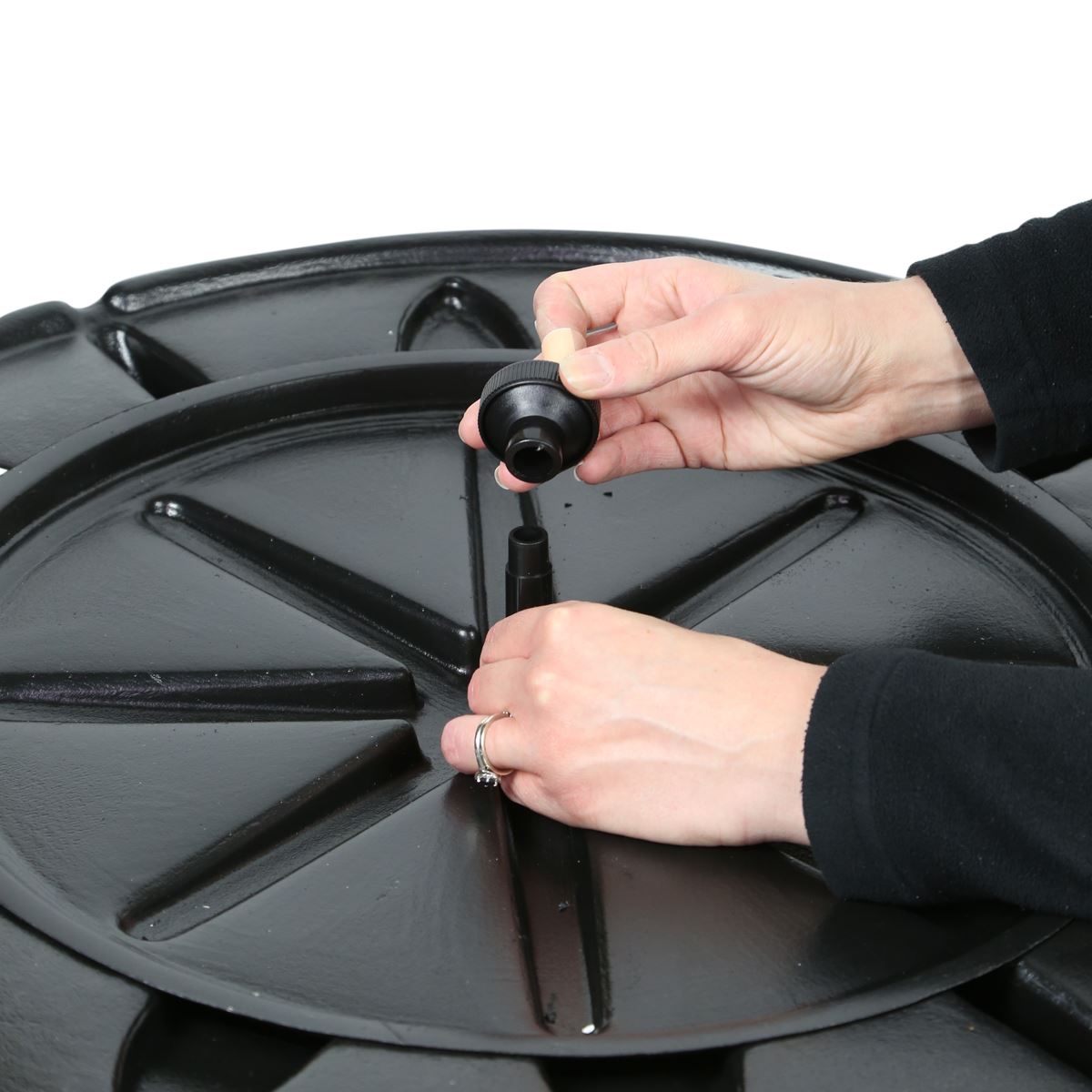 The lid (B) can then be covered with pebbles, stones, plants or any other material you desire.
As the water feature you've created is mains powered, you'll be able to use your new creation whatever the weather.