Autumn is Here - Indoor Water Features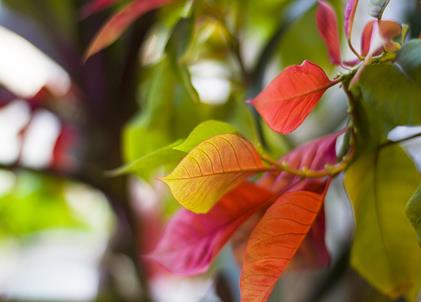 With the arrival of November and the clocks soon going back, we've certainly noticed a drop in temperature and those earlier dark nights, which make us just want to cosy up indoors!
While we still love our Outdoor Water Features, now is the time of year where we look more to our Indoor Water Features to be able to enjoy the peace and tranquillity that they offer inside our homes. We're not wanting to head out into the garden very much during these cold and miserable months, so why not bring the wonder of water features indoors?
Here at UK Water Features we have a fantastic range of Indoor Table Top Water Features that will take pride of place in any room of the home. Many of these features also include lights, so they can be enjoyed day or night, creating a really relaxing vibe.
Why not add some Zen to your home with our Parma Tranquil Buddha Face Feature? Water bubbles underneath the face, creating a lovely soothing sound. At just 27cm tall this is the perfect feature for a table top, shelf or window ledge.
Our Family with Crystal Ball Water Feature is the perfect addition to any interior décor and carries lovely symbolism of family unity, making it the perfect gift! This is a fully self-contained water feature and the rustic bronze colour makes it perfect for modern or traditional décor schemes.


If you're looking for a contemporary Indoor Water Feature, we have a range of lovely stainless steel features such as our Orb Indoor Water Feature and our Akra Stainless Steel Feature. Handmade and polished, these will instantly update your home décor and modernise any room of the house.
For a more tiered style why not try something like our 3 Tier Multi Fall Water Feature? Again, ideal for placing on a table top, the water creates a calming sound as it trickles from the levels, and white LED lights illuminate the top of the feature.

Another of our contemporary designs includes our Verona Indoor Water Feature. We love the marbled effect, grey colour of the feature, which is ideal for a modern home. It is easy to set up and maintain, you can be away enjoying this feature in no time at all! The built in LED light means this will be a stunning addition to your home at night time as well as the day!



We hope you've enjoyed this small selection of fountains from the wide range of Indoor Water Features we stock on our UK Water Features website. These types of décor items are perfect for the current autumn months, but even when the weather starts to pick up again next year, you can continue to love these features all year through!