UK Water Features - The quick route to a garden pond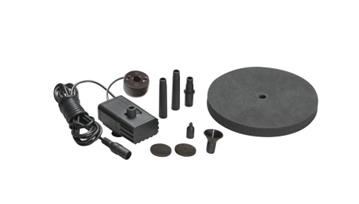 Everyone who has the space to create a garden of their own would want to do it up in the best possible way. One of the features that would work really well in such landscaping would be a garden pond. Of course, digging one out can be quite a formidable task and one that can turn out rather expensive as well. What you can do in such a situation is to make use of a pre formed pool.
The main advantage you get with this kind of a starter pond is the simplicity with which the task will be completed. All you have to do is choose a pond of the size you are like. Dig a hole that would match it. You then put in the pond liner, pack it all around with mud and the fill it in. In this manner you can install any size and shape of pond irrespective of the kind of space you are working with.
Once you have your pond in place, there are many other ways in which you can enhance the space. You can work a hedging all around it. You could also think of adding in some fish. This will give the little children in the family quite a thrill. Having strong hedging around it will also prevent children from venturing too close to you. You could also add in some water lilies and make it a seasonal water garden as well.
All of these additional items can be purchased in advance, if you have thought of them. Or you could buy them once you have your pond in place and know what you need. Considering the flexibility of working with such ponds, their look can be changed round the year depending on what stage your garden is in. They make the perfect choice for a raised pond, which can be difficult to install if you are working with flexible liners. In most cases the pre-formed pond kits are easily available and come with the liner, the water pumps and piping that you will need and even a cascading unit if you would like to have a pond that is a bit showy.
When you a looking for a pre-formed pond, be sure that you are getting your money's worth. If you settle for one that is lower in price do make sure that what you get for it is the same as that of the higher price version. If the quality of the pond is bad, you could end up with a piece that does not look good and in the short run may self destruct. The liner itself should be made of fiber glass or reinforced plastic. This will ensure a good two decades worth of life in your pond.
UK Water Features has a wide range of pond accessories, pond pond liners and pond pumps.