Wind Down at Home with Indoor Water Features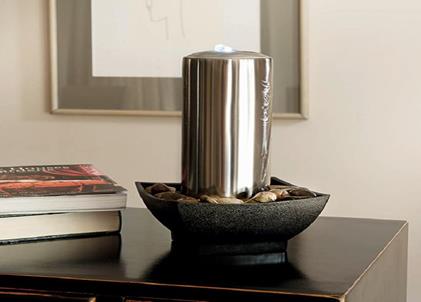 As September has now arrived, we're going to be expecting the weather to cool down a little. This will mean us not wanting to spend so much time in the garden, you may even be starting to think about putting away your Outdoor Feature for the autumn and winter months.
But do not fear! You can still enjoy all the wonderful benefits of a water feature indoors! Here at UK Water Features we offer a fantastic range of smaller water features suitable for use inside the home. With a range of styles, sizes and colours there's something for any kind of house!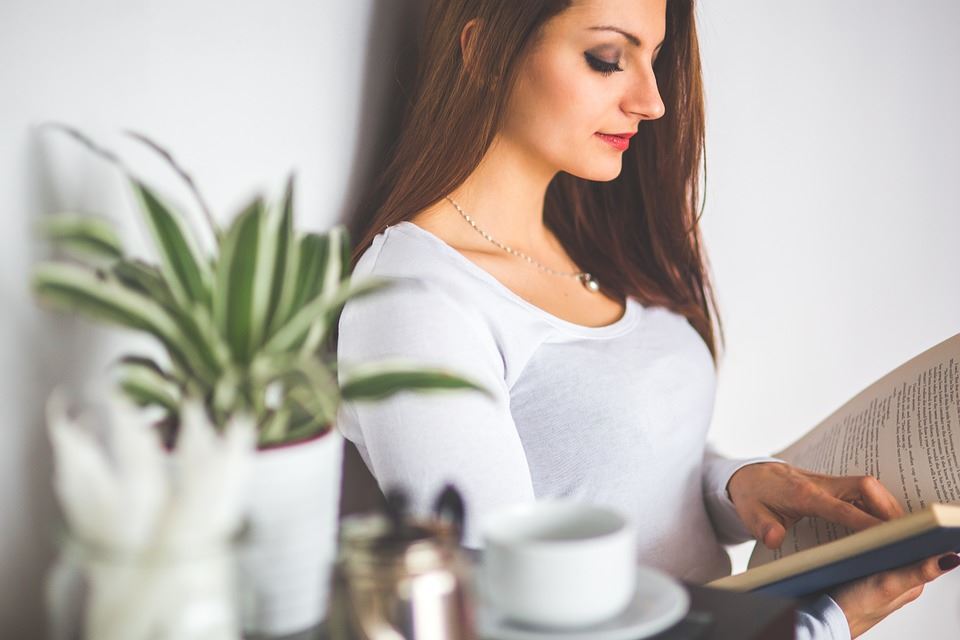 Not only are they lovely to look at, they pose many great health benefits too! Here are some of the advantages you can enjoy with having your own Indoor Water Feature:


Relaxation – with the stresses of our busy lives these days, we always look forward to returning home to put our feet up! Imagine doing this, but with the soothing sound of trickling water in the background. Water features can be placed in any room of your home that you desire.


White Noise – many people love having a little noise in the background when they are working or even sleeping to drown out other sounds, and many opt for 'white noise'. The constant running of water from a fountain or feature can replace this for a more natural sound and one which is even more relaxing!


Humidifier – air can become dry in the home at any time of the year, but especially so in winter. This can sadly cause health issues for lots of people as well as affecting our skin, sometimes making it dry. An indoor water feature can add more moisture to the air naturally, so creates health benefits for your family as well as for your plants too.


Improving air quality – similar to the point above, the quality of indoor air can be of concern too. This can be the case in many office buildings as well as in the home, and this is sometimes rectified by using unsightly air purifiers. An indoor water feature will do the exact same job as these air purifiers but just looks much more visually appealing!
Our Indoor Water Features come in a range of materials, so will suit all kinds of interior décor.
Maybe something with a traditional feel would look great in your home? Take a look at some of these…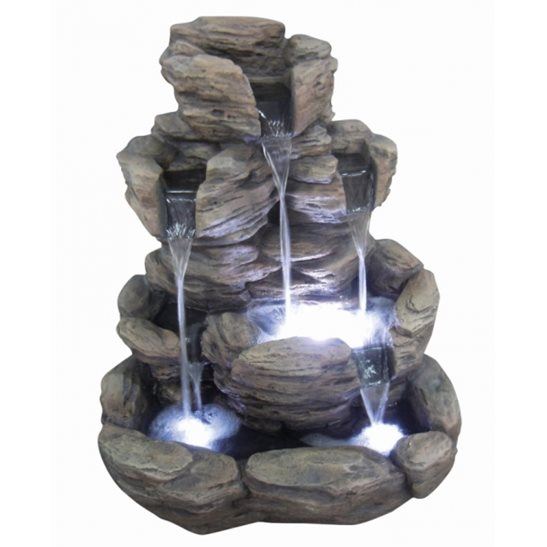 Our 5 Fall Rock Formation is a stunning indoor feature which is also pre-lit, so can be used as a lighting feature too! It is a fully self-contained water feature so there is no need for a constant water supply. It is also very easy to assemble so you can be enjoying your new feature in no time!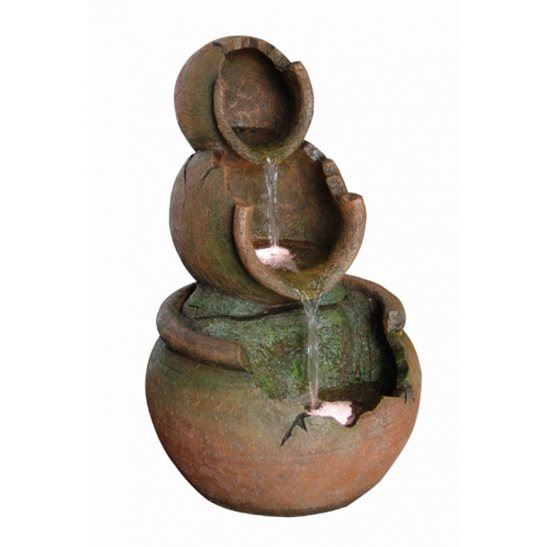 The 3 Stacked Pots Water Feature is another great option for a traditional styled home, and would be great for any room of the house. Another feature that has LED lights included so will look stunning at night time too! This lovely rustic looking feature will instantly add that calming atmosphere in your home.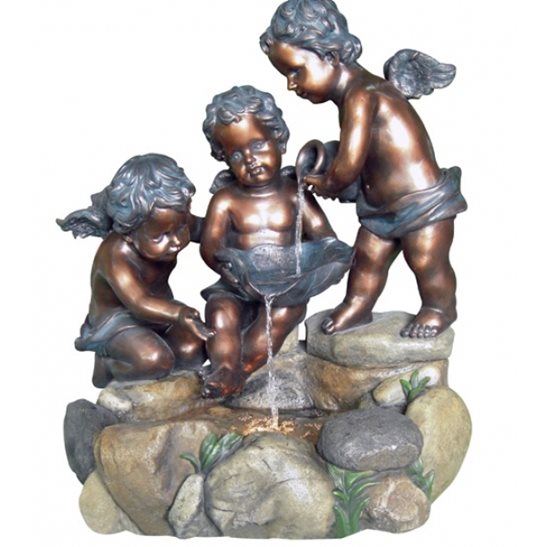 We love these cheeky little cherubs! Playing by the side of a pool this stunning bronze effect feature will add a touch of classic style to any home. The 3 Bronze Cherubs at Rock Pool Water Feature will add character and fun to your house as well as that relaxing sound you want.

Maybe something a little more modern is your cup of tea? We have a fantastic range of Stainless Steel Indoor Features that will give any home a contemporary vibe…

The Bilbao Stainless Steel Indoor Feature is a beautiful feature, we love the shapes of the design and the way the water flows over the edges. Its compact size means it is perfect for a tabletop or window display, and the fact that it is energy efficient means it is a great eco-friendly feature. It only requires basic assembly so a fantastic hassle free option for your home this year.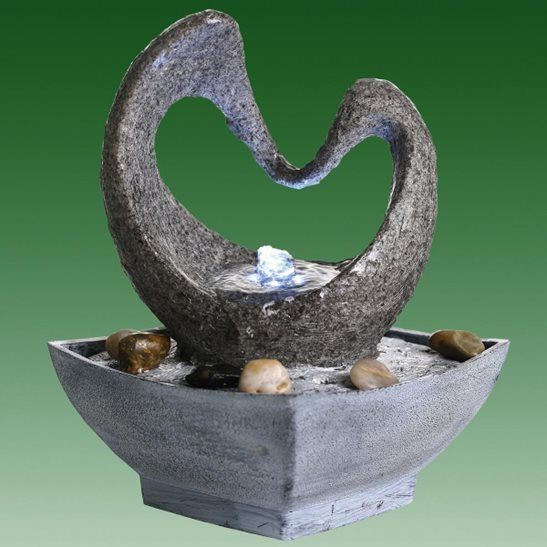 Another wonderful modern feature we stock is this Heart Shaped Arch Lit Indoor Water Feature, another nice sized feature perfect for tabletop displays. This is another feature that is fully self-contained so a simple decoration option that just needs plugging into the mains! The unique design will instantly add a modern feel to your home as well as being able to hear the tranquil movement of the water.
We hope you have enjoyed viewing this small selection of the brilliant Indoor Features we have to offer, the rest of our products can be found on our UK Water Features website.