Autumn Is Coming! How to Care for Your Water Feature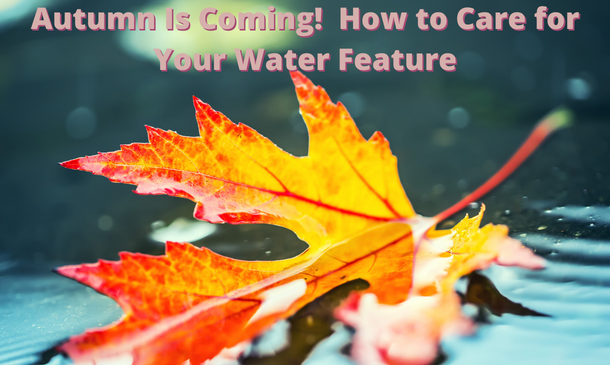 Autumn is just around the corner, and with it brings a change in the weather. At this time of year you want to ensure you are taking the right steps to protect your water feature and care for it over the colder months effectively.
In this little blog we are going to take a little look at some autumn water feature maintenance tips that you can start putting into practice now. After all, you're going to want to get years of enjoyment out of your water feature, so ensuring you care for it properly is fundamental for its longevity!
Protect your water feature from the elements. Autumn winds can be strong, so make sure your water feature is well protected. You may want to move your water feature to a more sheltered area to avoid risk of damage, this could be near a wall or into an undercover patio setting.
Autumn leaves can be beautiful to look at, but they can also clog up your water feature and pump. Keep an eye on leaves and debris that may fall into your feature and remove them as soon as possible. Keep your water feature water clear with one of our fantastic cleaners such as our Natural Fountain Fresh! This is perfect if you have pets or children that may like to get up close and personal to your water feature or if you have wildlife that visits your garden and may drink from it.


Autumn is a great time to take your water feature indoors as we wind down into the colder months and further into winter. Wrap your water feature in some bubble wrap to protect it and place a Fountain Cover over it. A water feature could then be placed in a shed or garage or inside the home to protect it further from the elements. This is key as we move into winter too to prevent frost and ice creating cracks in your water feature.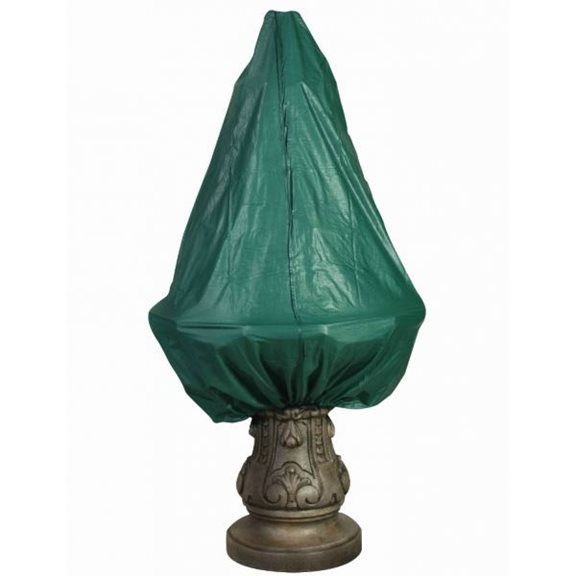 Why not check out our other Water Feature Care & Maintenance products on our website to make sure you have everything to hand when the cold spells arrive!
Even though summer is leaving us, there are still ways you can enjoy your beloved water feature a little longer! This includes moving it to a more appropriate position in the garden as mentioned above, or if you have a mains powered feature that is suitable for use indoors too, you can choose a favourite spot in your home to enjoy it all year through!
If you're looking to buy your water feature soon and are wanting to bear this in mind, it will be stated in our product listings whether a particular water feature can be used indoors as well as outdoors. If you're not sure or have any queries about this before making your purchase, do not hesitate to contact our customer care team.
Following these simple tips, you can enjoy your water feature all autumn long or make sure it lives to see another year (and more!)