Best Sellers at UK Water Features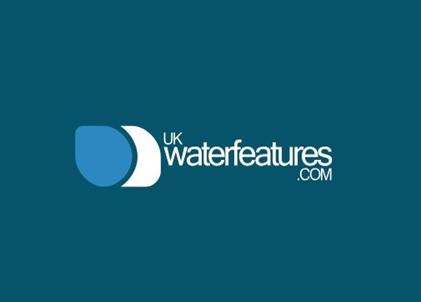 When shopping online it can be tricky to see which products are for you. But thanks to our fantastic website here at UK Water Features, with detailed photos, product videos, in depth descriptions and handy guides and blogs, it's never been easier to choose and buy your new water feature online!
If you're needing a little inspiration before choosing your new Pond or Water Feature this year, or if you want to see the most popular replacement products, this blog is for you!
Here we have put together a list of our best selling items here at UK Water Features, to show what our fantastic customers are loving at the minute!
If you're looking to a add a pond to your outdoor space this year, one of our best-selling models might be for you! These are a great way to encourage wildlife to your garden as well as add an attractive and relaxing focal point that you can enjoy!

11005
Shannon Small Preformed Garden Pond
All you need to do is dig the hole, place, fill with water and enjoy! Our preformed garden ponds are one of the easiest ways to add a pond into your landscape!



12189
Sands Preformed Instant Pond
Another easy and effective addition to your garden! Manufactured from tough high density polyethylene, these ponds have maximum durability so can be enjoyed for years to come. The capacity of this pond is 120 litres so a great size for a back garden of any shape and size!

12188
Cove Preformed Instant Pond
Another of our ever-popular preformed ponds is the Cove Preformed Pond. We have so much faith in our products this pond has a 20 year guarantee! This model includes an integral pump stand and wildlife escape route!

If a water feature is more your style, why not make 2019 the year that you finally add one to your décor to enjoy over the summer! Here are some of the solar powered designs that are hot at the moment!...

19091-S
2 Tier Barrel Water Feature with Traditional Hand Pump
Ideal for areas of the garden where you cannot get power, this water feature runs of natural sunlight, simply place the solar panel in the garden where you get most sunlight during the day. Ideal for a small garden or patio area, the traditional style feature with water pump and barrels creates a wonderful sound to enjoy all through the summer!


100026
Solar Powered Charcoal Fountain Water Feature
Here's another of our stunning designs, this water features comes fitted with LED Lights so will look fantastic during both the day and night. Our features are simple to install, everything you need is in the box, just follow the simple instructions and fill with water!


We have tonnes of amazing Solar Water Features, here's just a couple of our best sellers at the moment. So don't forget to check out the whole range on our UK Water Features website!
Are you looking for some high-quality replacement items to get your existing water feature running like new again? Our well stocked website will get your feature back in tip top condition in no time. Here are some of the best selling replacement items at the moment…
We have a range of best-selling transformers if your current one has seen better days. These include:

These are ideal for replacing faulty or blown transformers on garden water features, so will get you all set up ready to enjoy over the summer months. Remember the VA rating must be equal to your existing transformer or larger.
We have other great spare parts and replacement items to help rejuvenate your water feature this gardening season…
24582
250 LPH Solar Powered Pump with Battery Back Up and LED Light
This kit contains a quality solar powered fountain and water feature pump with 250 litres per hour water flow, making it suitable for small and medium sized water features. The built in battery back-up technology allowing the fountain to operate in direct sunlight during the day whilst charging the built in lithium battery, at night you can then enjoy the fountain or even on days when its warm enough to be outside but cloudy.
If you want to illuminate your water feature this summer, why not check out these best-selling LED cluster lights. These are a fantastic idea as it will mean you can enjoy your new or existing feature in the night time as well as the day!
Here we have our Replacement 6 White LED Cluster Light and our Replacement 8 White LED Cluster Light both fantastic options for brightening up your feature. These easy to fit lights come with 45cm of cable and are perfect for adding or replacing existing water feature lights.



If you're looking for a brand new pump for your existing water feature we have a great range on our UK Water Features website. Just like our best-selling 450 LPH Replacement Water Feature Pump and our 1000 LPH Replacement Water Feature Pump. Both have light offshoots and are the perfect replacement mains powered pump. These pumps also have a flow valve adjuster and 8m of cable.

Another of our best sellers at the moment is our 62cm Round Black Plastic Water Feature Reservoir. This product is ideal for building your own water feature or replacing an existing reservoir. This reservoir is made from heavy duty black plastic and is very easy to install - simply dig a hole! The large rim can also be covered in pebbles to disguise it, (find out more about our best-selling pebbles below).

Keep your water feature looking stunning and smelling fresh with our Single Shot Ultimate Fountain Fresh Water Feature Cleaner. Simply add one shot of this solution to the water in your feature to start seeing immediate results!


Our beautiful black river pebbles are another of our best-selling items at the moment. Our 15kg and 30kg bags are very popular right now and are ideal for decorating new or existing features, as well as other areas of the garden. Perfect for adding the finishing touches!


We hope that this blog may have given you a little product inspiration!
You can also check out our Best Sellers section of our UK Water Features website to view more amazing water features that our customers are loving right now!