Top Up Your Water Feature Spares, Accessories and Maintenance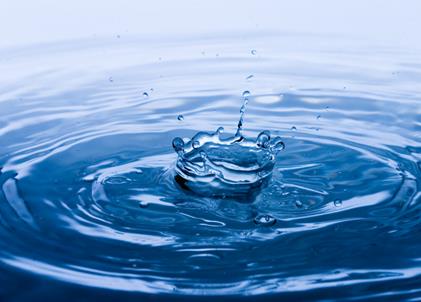 Now that the warmer weather seems to have settled here for a while, it's a great time to bring your water feature out of hibernation if you've not had chance to already.
As well as supplying you with your very own water feature, here at UK Water Features we pride ourselves in being able to offer help and advice on how to get the most out of your new or existing feature! One way we are able to make sure your fountain has a long life is by offering products such as our spares and accessories that can keep it running perfectly.
So dust off your water feature and give it a check over to see if you need any replacement parts or if you need to top up your care products to last you through the year.
In this blog we take a look at some of the spares, accessories etc you may need this gardening season…

As the famous saying goes, prevention is better than cure! So make sure you are looking after your feature with some of our water feature care products. Keep your water feature looking stunning and smelling fresh with some of the following care products…

A super easy way to keeping your feature looking good as new is by adding some Fountain Fresh, or another of our cleaners to your feature. It prevents algae growth, surface staining and green water. This product is also great value for money as one 500ml bottle can last up to 40 weeks!
Why not try our Natural Fountain Fresh Water Feature Cleaner? Made especially for aquatic water features, you will see continued results with this product! It is a natural cleaner which is pet, fish and wildlife friendly! Simply add the solution to the water in your feature and it will eliminate all common algae as well as disinfect and clean.
It is important to make sure your feature is cared for all year round but particularly over the winter months where they can become vulnerable in the cold and harsh weather conditions. We have a great range of water feature covers, to help protect your much-loved water feature when summer comes to an end!
These include products such as our Massarelli Fountain Protection Cover, which is available in a whole range of other sizes to suit any feature.
Here are some top tips on how to care for your feature all year round:
Prevent algae and general dirt building up your water feature. The most obvious way to do this would be to empty the water from your feature and give it a good clean. Do this whenever you start to notice a colour change in the water.


Check that in the reservoir of your feature there are no leaves or anything else from your garden in there. This could affect the performance of the pump if there is anything blocking it.


Give your pump a wash in warm soapy water every now and again to ensure that it is kept clean.
Need replacements or spares for your water feature?
At UK Water Features we have lots of Spare Part Kits to fit your existing water feature, so don't panic if one of your parts has started to pack in! Again, these are available in all varieties of litres per hour, so there will be something that's perfect to go straight into your feature.
Whether you are looking for something specific for your feature, or you need to replace a part that has seen better days, or whether you just want to know what is best for your feature, a member of our friendly team will be able to provide expert knowledge, and solve any of your fountain related problems!
Find all our details on the 'Contact Us' section of the website and take the steps to get your Outdoor Water Feature looking good as new ready to enjoy over the summer months!