Unique Father's Day Gift Ideas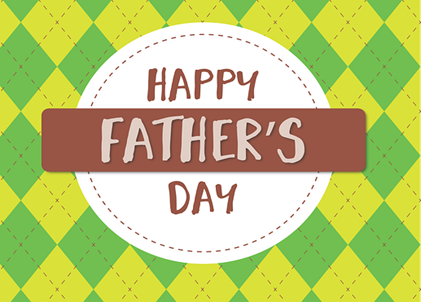 With Father's Day creeping up closer, you may now be searching for the perfect gift for him! Here at UK Water Features we hope we can be of assistance by providing thoughtful and original present ideas this year!
With our huge range of water features for indoors and outdoors, there'll be something to suit everyone's taste, so take a look, we hope some of our fantastic products will provide some gift inspiration for your dad!

A water feature can serve as a wonderful gift for your dad, depending on your budget, some of these features may make a perfect shared gift with other members of the family. We bet this would be a fantastic surprise for him!

For a dad who loves a traditional decoration for the garden, our 2 Tier Barrel Water Feature would be a great choice! This classic, rustic feature is fully self-contained and is easy to set up and maintain making it the perfect addition to any garden or patio this Father's Day, he can be away enjoying this feature in no time!


Another great traditional feature is our Solar Powered Milk Churn Feature. Great for bringing classic charm to your outdoor space, this feature harnesses power from the sun to run the feature so there's no need to worry about mains power. Perfect for bringing a fun farmyard feel to your space.
If your dad likes more of a DIY challenge, this will be the perfect project! Our Solar Pebble Fountain Kit helps him to create his very own feature, simply dig a hole and add water and pebbles! This will be perfect for a traditional or modern garden, we think dads will really enjoy putting this feature together!
Add a touch of zen to your garden with our Oriental Buddha Statue Feature. Built in warm white LED lights will illuminate the feature and create ambiance in your garden to enjoy during the long summer evenings. What more could you want to create a relaxing atmosphere for dad this Father's Day?
One of our features that would be perfect for a gardening mad dad is our Watering Can and Bucket Tipping Water Feature. Made from durable resin, this feature can be enjoyed in the garden for many years to come. Let dad sit back and relax and listen to the calming sound of water trickling through this feature.

For a dad who has a more modern taste of garden decoration, features like our 25cm Stainless Steel Sphere and our 30cm Dual Entry Blade Feature would make the perfect gifts! Both are made from grade 304, high quality, stainless steel, these will be an attractive feature in dad's garden for a long time. As seen in many designer gardens, these are definitely a great choice for trendy fathers out there.
For dads who love wildlife, we have some great features that may be of interest to them.

How about our Turin Zinc Frog Water Feature? This quirky design is made from quality zinc metal and is the perfect addition to any garden for the upcoming summer season.
This water feature is fully self-contained so all dad needs to do is place in his favourite spot in the garden, add water and enjoy!
Perhaps your dad would prefer a water feature for use indoors? Whether this is the living room, kitchen, conservatory or more, water features are still a fantastic decoration for indoors, creating a relaxing atmosphere whatever the weather!
Show Dad how much he means with this gorgeous Family with Crystal Ball Feature. Great for displaying indoors all year round and will be a constant remind how much his family mean! With multi coloured LED lights and rotating crystal ball this feature is also great to add some colour to your space.

For Dads who love relaxing (but then who doesn't?!), why not choose our Indoor Buddha Water Feature. Ideal for placing on a table top, window ledge, shelf or counter, this is another of our lit water features that will help to bring a relaxing atmosphere to dad's home.


For dad who has a home with Modern indoor décor, we have plenty of contemporary indoor water features that will be to his taste! Just like our Stone Spiral Tabletop Features, he can enjoy the soothing sound of the water as it trickles down the front of the feature.
Why not also check out our Indoor Stainless Steel Water Features which look fantastic with modern interior décor.
We hope that this blog may have given you some inspiration to help choose a thoughtful and unique gift for Father's Day this year!
Don't forget to head over to our UK Water Features website where you can view all these items and many more Indoor and Outdoor features, to suit dads with all tastes! Father's Day comes just once a year, so make sure you treat him on his special day!