Cretan Pot Water Features - Exclusive to UK Water Features!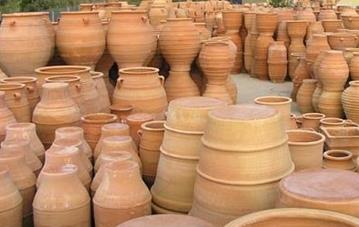 We are pleased to reveal our new range of Cretan Pot Water Features, exclusive to UK Water Features!
Each Cretan pot is absolutely unique as they are hand thrown on a potters wheel by skilled craftsmen in Crete, no two are ever the same.
All our Cretan pot water features come complete with everything you need to get up and running in your garden. On the larger pots we even include a galvanised grid, quality performance pump and decorative cobbles to place around the base of the pot.
Our Cretan pot prices start from just £99 including free delivery on all of the range. Items are all stocked in our Yorkshire based warehouse so from placing your order on most occasions you should receive it the very next working day.
Click here to view the new range and as always if you have any questions we are just a phone call away (01226 388889, and select the UK Water Features option).
This article was written by Water Bucket Walter