Enchanting Woodland Features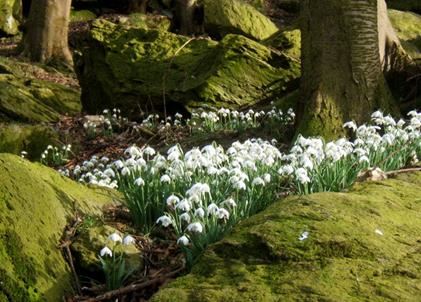 Fancy something a little bit different for your garden this year?
Would you like to create a relaxing yet almost mystical atmosphere in your outdoor space?
The features shown in this blog may be a perfect choice for this idea and they are very natural looking so are perfect for a rustic woodland garden, just like the design of the garden below.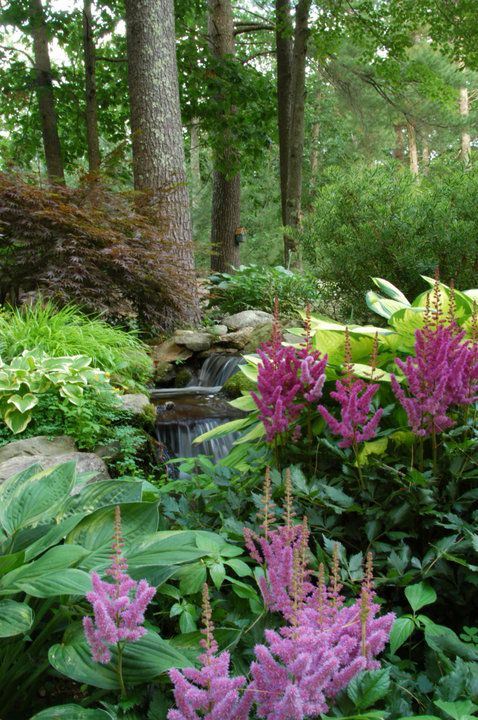 Image from Pinterest
Here at UK Water Features we have a fantastic range of Woodland Water Features that can create a soothing vibe in your garden! Read on for some great spring time garden inspiration!
This is a gorgeous little feature, and perfect for if you have a tighter budget. Our Woodland Waterfall Feature is fully self-contained, only requires basic assembly and is just £139! This is a feature that is just as stunning at night as in the day, as it is lit with lovely bright white LED lights that are already built in. A durable, hassle free feature perfect for your woodland garden!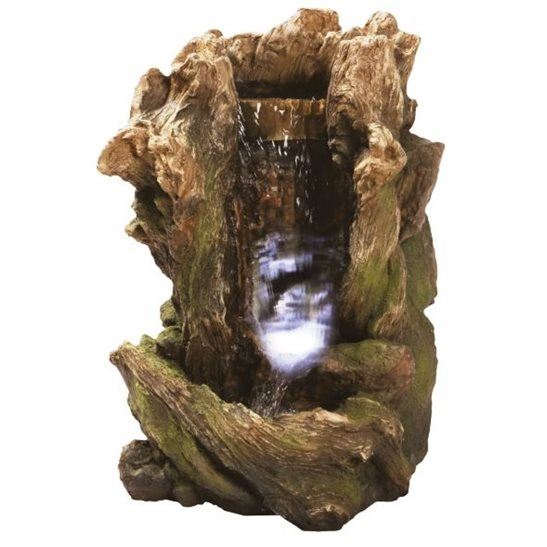 Our Open Tree Trunk with Sheet Water Feature is another fantastic choice for this style of garden! This feature will add an instant focal point to your garden and the attractive sheet of water falling down the front of the trunk gives this piece something a little bit different too. Again the built in LED light give the feature another lease of life during the night, creating a brand new focal point at different times of day.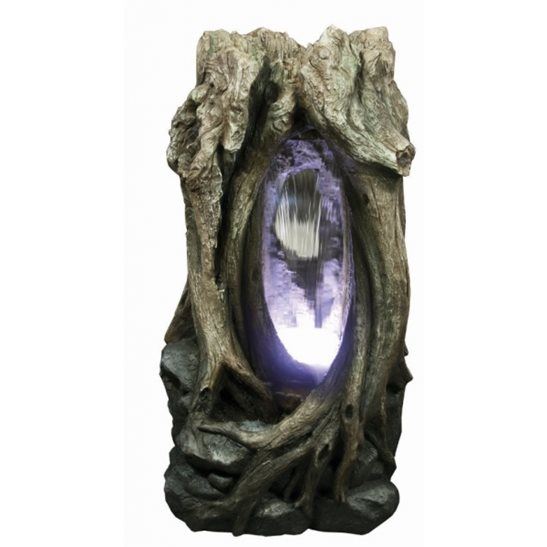 We love the style of this Tree Trunk Section Water Feature! It's absolutely perfect for a woodland garden, it would fit right in as it looks so natural. Water bubbles at the top of the feature creating a relaxing sound that everyone can enjoy. Perfect for when you're sitting in the garden taking in your beautiful surroundings.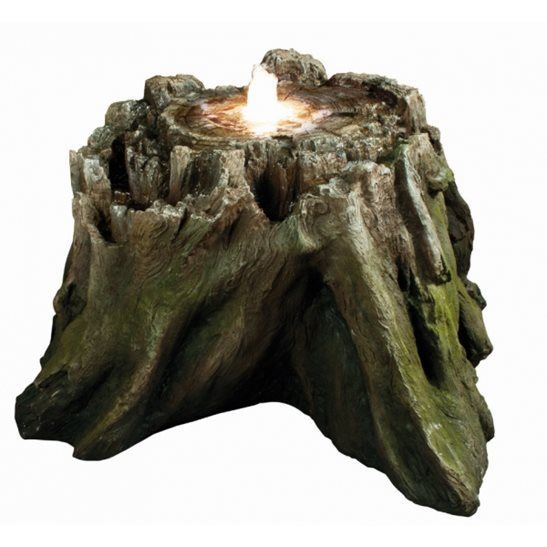 The Bog Oak Falls Lit Water Feature is a stunning woodland themed feature with fantastic lighting effects! Water flows from the top of the feature and trickles down the trunks below, perfect for if you are looking for a durable yet natural looking decoration for your outdoor space this year. This feature comes in a kit that includes the feature, pump with 10m of cable, lights, low voltage transformer, plug and detailed instructions, so you can be away enjoying it in-situ no time at all!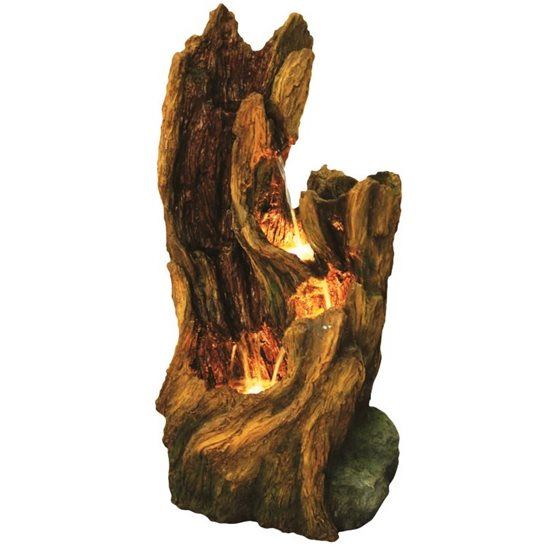 We love a woodland style garden, just like this one. They create a natural calming vibe, and the random placement of plants, shrubs, rockery and decorations mean they are quite a low maintenance and hassle free type of garden that can look really rustic. This would be the garden style for you if you don't particularly like strict borders and too much organisation. We love the woodland garden inspiration from the image below!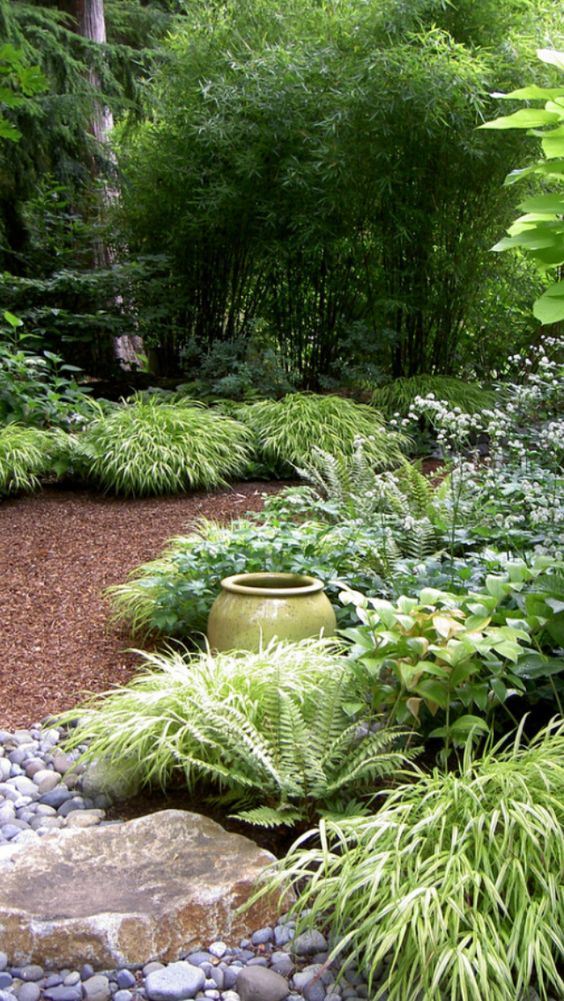 Image from Pinterest

If you're looking for a combination design of rocks and wood in your new feature this is the one for you! Our Rock and Wood Falls Lit Water Feature is a stunning item made from durable polyresin and is low maintenance as well as cheap and safe to run. Assembly of the feature is very basic so you can easily install the feature, add water and enjoy! Water runs all the way from the top pool to the bottom and looks stunning when the sun goes down with the built in LED lights!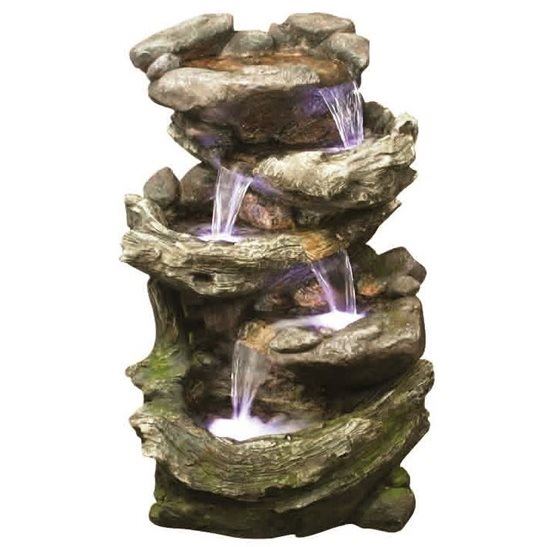 If you have a larger budget to play with, this would be a fantastic choice. Our amazing Giant Woodland Falls Lit Water Feature is hand finished and 178cm tall, so creates a wonderful focal point in your garden. Whether you nestle it in between your trees and plants or whether you stand it alone, it would look fantastic in all kinds of placements! The lovely warm white LED lights illuminate this feature at night time, giving it a whole new look at a different time of day!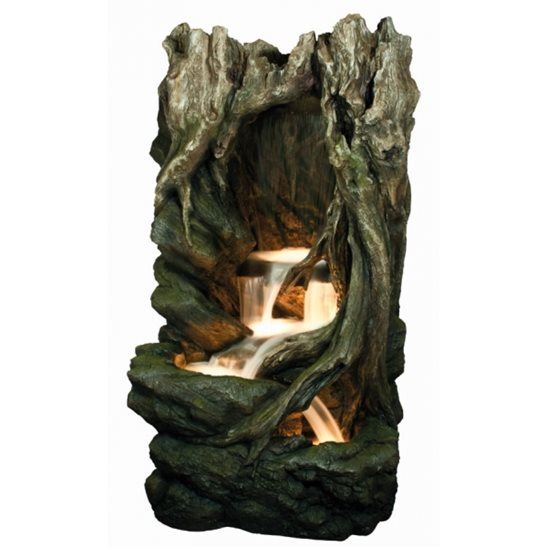 Make sure you head over to the Woodland Water Features section of our UK Water Features website to check out our entire range of outdoor features.
This has been just a small selection of our fantastic, natural feature to wet your appetite. Why not treat yourself and your garden now the weather is picking up this spring!