Give the Gift of Peace and Tranquillity for Valentine's Day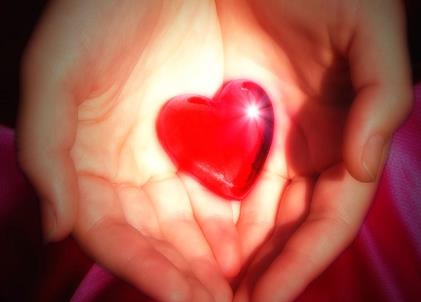 Valentine's Day is looming and you may be wondering how you can treat that special someone in your life. A water feature is a great way of giving a unique and exciting gift that can be enjoyed for years to come, especially for those who love spending time in their garden and updating their outdoor décor!
As we're slowly starting to approach our next gardening season too, perhaps Valentine's Day will be great timing to treat yourselves to a fantastic new water feature, in time to enjoy this coming spring! Here at UK Water Features we have a stunning range of Indoor and Outdoor Water Features that are sure to make your loved ones smile and will certainly make the perfect Valentine's gift.
Depending on your budget you may decide to share this gift with each other and it may be seen as an investment for the garden this year. But with the following features, their designs are perfect for showing your love this Valentine's and will be a lovely reminder to enjoy in your garden this year and for many more to come! Even if you decide not to operate with water until the spring and summer months, the following ideas will look brilliant in your garden as decorative pieces for the time being!
Some of our gorgeous features for Valentine's include the following outdoor features, like our Granite Facing Couple Feature and our Granite Couple on Black Stone. Ideal for a contemporary setting, these features will certainly take pride of place either nestled into your plants and trees or set as a focal point. The modern design and materials will instantly update your garden as well as adding a lovely sentiment for Valentine's Day!

We love the following features with a similar idea as the ones above, but we love the addition of the rain effect in the Medium Granite Couple, which will certainly create a calming atmosphere, listening to the calming trickle as it falls through the centre.
We also love the addition of the spinning crystal ball in the Couple with Rotating Sphere Feature. Lit underneath with coloured LED lights this feature looks stunning at night as well as the day, as water bubbles underneath the crystal ball causing it to rotate.

We really love the minimalist feel to the following features, placed in any modern garden, these features are sure to give your space a sleek and stylish vibe. Our Contemporary Entwined Water Feature and our Embracing Couple Contemporary Water Feature are sure to make the perfect Valentine's gift for your loved one this year.

Check out the love heart themes to these features – what could be more perfect for Valentine's Day?! Our Heart Couple Rippled Feature and our Heart Shaped Lovers Water Feature are more of our gorgeous Outdoor Water Features that would make fantastic gifts. Made from quality, durable, resin-stone, these features are built to withstand all weather conditions so can be enjoyed in your space for years to come!
Looking for something a little more rustic?
Our Loving Embracing Couple Feature and our Rain Effect Embracing Couple are sure to be a hit this Valentine's Day and would make very attractive additions to your outdoor space this year. Water trickles down the centre of both these features, creating a lovely, relaxing atmosphere in your garden that we know you'll love! The more rustic and ragged finish to these features makes them perfect for modern or traditional gardens alike!

Can't face getting out in the garden just yet? Here at UK Water Features we also have a fantastic range of Indoor Water Features for you to enjoy all year round. Check out the following that are perfect for placing on a table top, shelf, windowsill and more!
Our Vercelli Lit Indoor Feature and our Couple with Grey Arch Feature will be wonderful additions to any room of the home. All fully self-contained, simply place, add water and enjoy the relaxing bubbling of water from your brand new feature! Our Indoor Table Top Water Features tend to be lower in price, perfect for a gift buying budget.
We hope this blog may have given you a few ideas on ways to treat that special someone in your life, in a unique way this Valentine's Day.
Head over to our UK Water Features website to view our full range of Outdoor and Indoor Water Features, if a different style that may be to their taste. We also stock Ponds and many Water Feature Accessories all year through to help update your garden!