Indoor Water Features Make Ideal Christmas Gifts!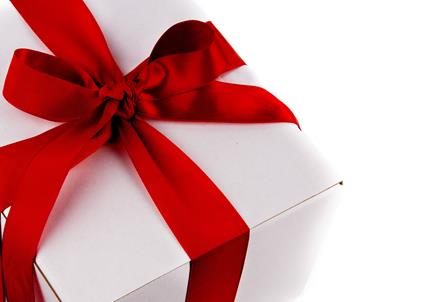 November is here and many of us are starting now to hit the shops trying to pick up Christmas gifts for friends or loved ones. Are you struggling for ideas this year? Or perhaps you're not a fan of battling your way through the busy high street shops?
Here at UK Water Features we have fantastic, simple solution to this, and you don't even need to leave the house! An idea that is completely unique, one that can be appreciated all year round, and won't break the bank either!
Our wonderful range of Indoor Water Features would make perfect gifts for your family this Christmas. Not only do they add stunning decorations to your home, but water features also have many health benefits that you can take advantage of all year round!
In this short blog we wanted to share with you some great ideas for indoor water feature gifts you may like this Christmas! Available in a range of sizes, styles, colours and materials, there's something to suit everyone's taste and budget! All the features in this blog are under £40 so make the perfect Christmas surprise!
If you're looking for something a little bit modern, one of these kinds of features would make the best family gift!
Orb Indoor Water Feature with Stone Base
Price - £34.99
This feature is a fantastic stylish option for any contemporary home with a quality stainless steel sphere. It is a fully self-contained feature that would be a perfect décor option for a living room, conservatory, bedroom and more! This feature comes with decorative pebbles included and has a bright LED light at the top of the sphere so it can be enjoyed during both the day and night!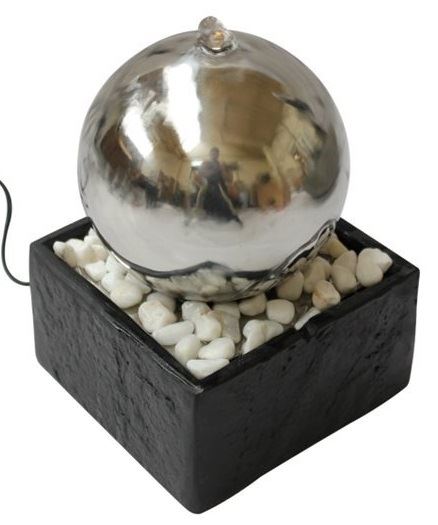 Roselle Indoor Tabletop Lit Water Feature
Price: £36.99
This is another brilliant contemporary feature that again can be enjoyed in the day and night. See below for the images that show both settings. Water bubbles underneath the crystal in this feature causing it to rotate, and during the night the ball it lit by colour changing LED lights so is a lovely subtle lighting feature for when night falls. Complete with pump and 2m pf cable you can easily place this in any room you wish and be able to reach the mains socket.
Here is during the day...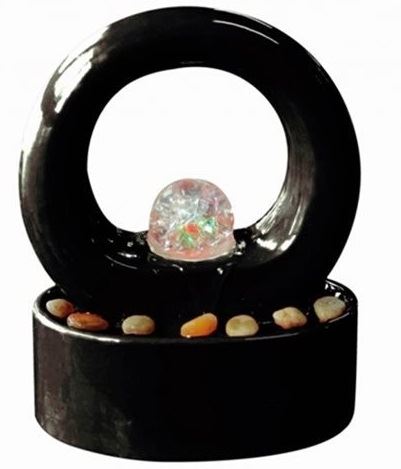 And during the night...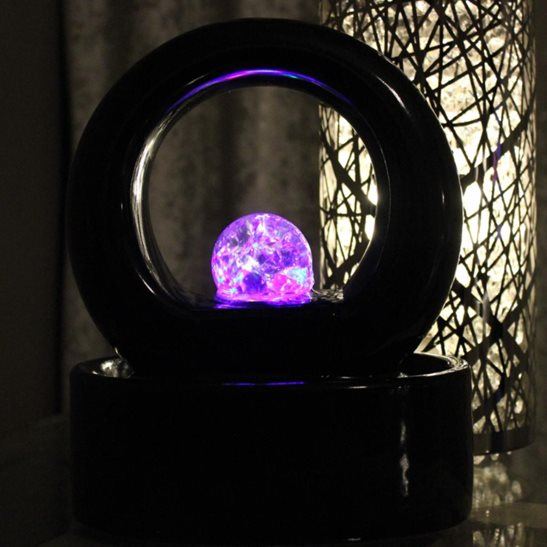 Family with Crystal Ball Indoor Water Feature
Price: £34.99
Focus on your family unit by giving this stylish feature to a loved one. We think they'll really appreciate the gesture and the meaning behind this modern feature. Similar to above this feature has a rotating crystal at the centre that can be lit at night by colour changing LED lights. This beautiful bronze coloured feature will add a calming, tranquil atmosphere to the home to enjoy all year through.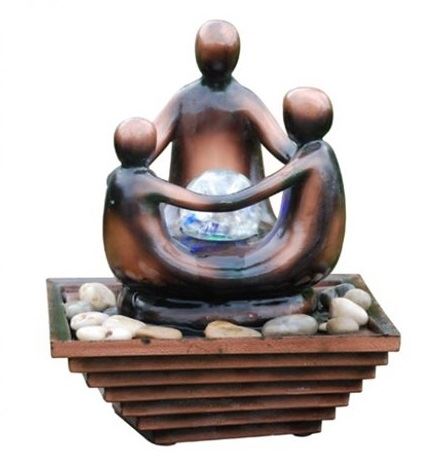 Akra Stainless Steel Indoor Water Feature
Price: £39.99
Here is another of our stunning contemporary features, a ultra stylish addition to any room of the home. The column is made from our quality stainless steel and is handmade and polished. Great for a table top or on a window ledge this is a really versatile decoration we think members of your family would love to receive! Standing at just 22cm in height it adds just enough decoration to your home without taking over the décor.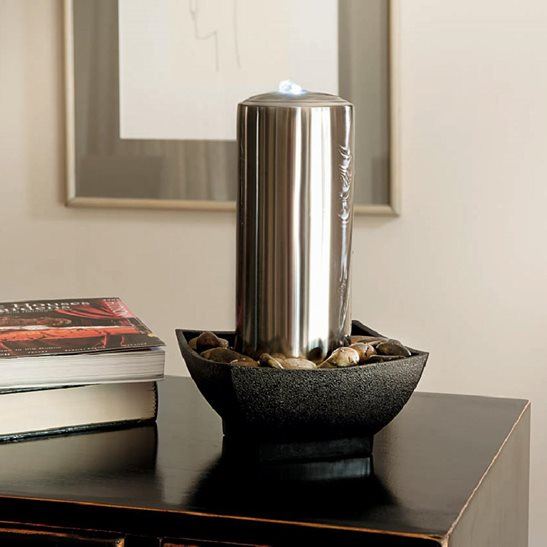 If you're looking for something with a bit more of a traditional, rustic style the following features are perfect!
Birds on Tap Lit Water Feature
Price: £39.99
This lovely polyresin water feature has a realistic sandstone look, and an ornate tap where the water trickles from and falls into the bowl below. We love the detail of the two birds looking down into the water! Simply just add water to this feature, it is fully self-contained so they will be away enjoying this feature in no time at all!
Angelica Ceramic Indoor Water Feature
Price: £34.99
This beautiful indoor feature is handmade from ceramic and would look stunning in any room of the home! It has a built in white LED light meaning it will be subtly illuminated during the night, making the feature even more calming. It is energy efficient and super easy to set up, this water feature really does make the perfect gift this Christmas. We think it would fit in particularly well to a kitchen or conservatory or any room that has a traditional décor scheme.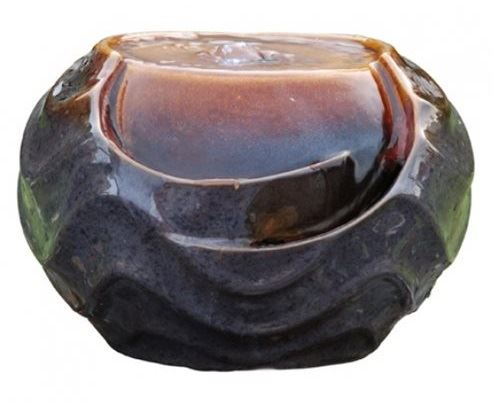 Sandstone Buddha LED Lit Feature
Price: £34.99
Fancy something with a more oriental feel? Buddha decorations for the home are a very popular choice of theme at the moment, so give a trendy gift this Christmas with this fantastic little feature! The water bubbles from the flower and flows down into the surrounding pool. Just imagine that relaxing sound of the trickling water and the calming qualities it can give! We think family members of all ages will love this indoor water feature.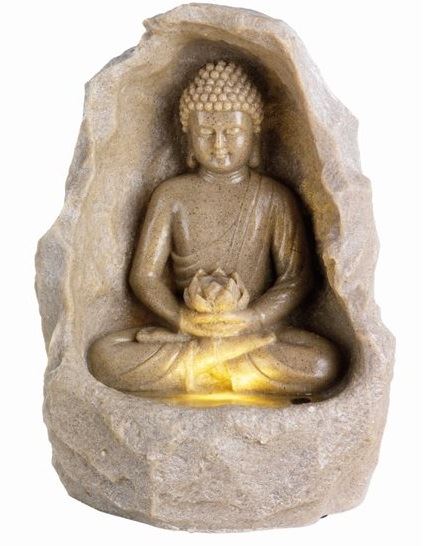 We hope this blog has given you a little inspiration to choose a unique gift this Christmas for your family or friends.
Head over to our UK Water Features website to view the entire range of our Indoor Water Features today!