Save the mess with an artificial Christmas tree this year
Every winter accross the UK we decorate our homes with Christmas decorations in celebration of the festive season. Every year we get the ladders out and thorw our selves into the loft to bring down last years decorations. It is a yearly tradition that is shared amongst millions of people not only across the UK but the entire globe. Having celebrated this tradition for countless years, now might be the time to replace that tired looking Christmas tree with a new artificial tree, now know as the 'no mess' Christmas tree.
Owning an artificial Christmas tree in your living room might not be the old fairlytail traditional Christmas tree as they all seem to be actual real trees. What they don't actually show you in all the Christmas stories is the residue that a real Christmas tree leaves on your carpets.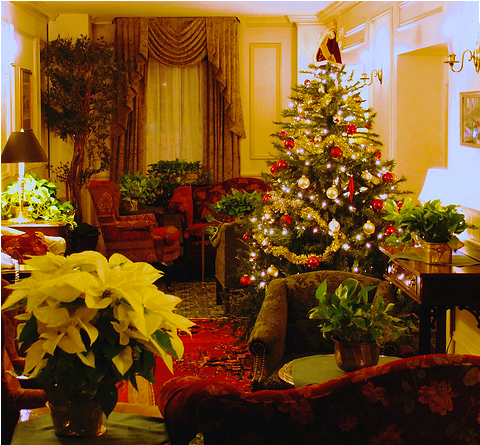 A modern artificial tree in your living room avoids all the mess and will leave you with a hassel free clean up after Christmas has passed. Now a days many of the new 'no mess' artificial tree actually look very realistic and could easily pass off as a real tree. With many different styles and sizes available there is certainly one that will be suitable for your living room this year. Take for example the Green Newfoundland Deluxe Artificial Tree. This is only one style of tree out of hundreds that are available but as you can see it is available in three different sizes, the 1.8m, 2.1m and the larger 2.4m. As the tree gets larger in size so does the number of branch tips. For example, the 2.4m tree has 1576 branch tips. That is a whole lot of tree!
UK Water Features has a huge range of garden summer essentials ranging from garden lighting, garden buildings, bbq's and water features.