Solar Powered Water Features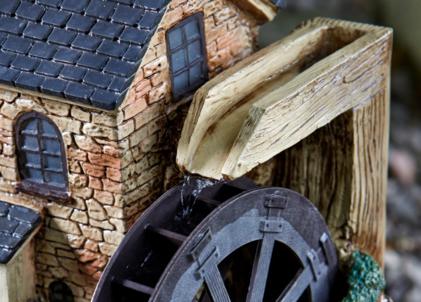 Solar powered water features are becoming increasingly popular especially where power in a garden may not be possible.
Solar water features come with a solar panel which harnesses the natural power of the sun. The water feature will work during the day using direct sunlight, whilst at the same time charging a built in battery. This built in battery enables the fountain to operate at night and during cloudier skies.
Solar water features are easy to set up. Simply remove the water feature from the box, attach any sections of the fountain together. Follow the instructions to connect the solar pump and place the panel in the garden where it will get the most sunlight. Fill with water and then enjoy.
When first using solar fountains with a battery backup panel the built in batteries will need a good charge in direct sunlight (just like when you buy a mobile phone for the first time!).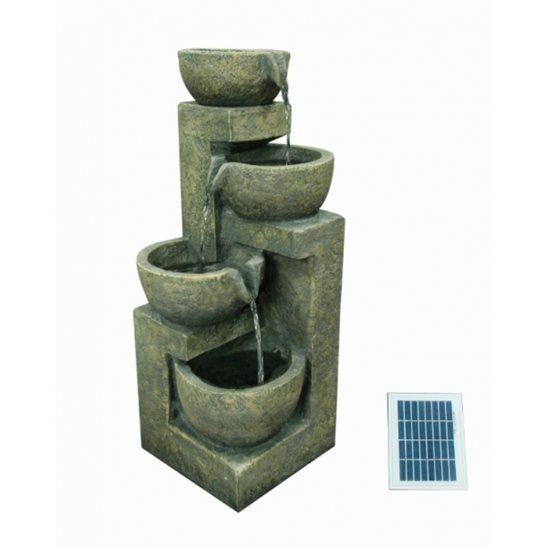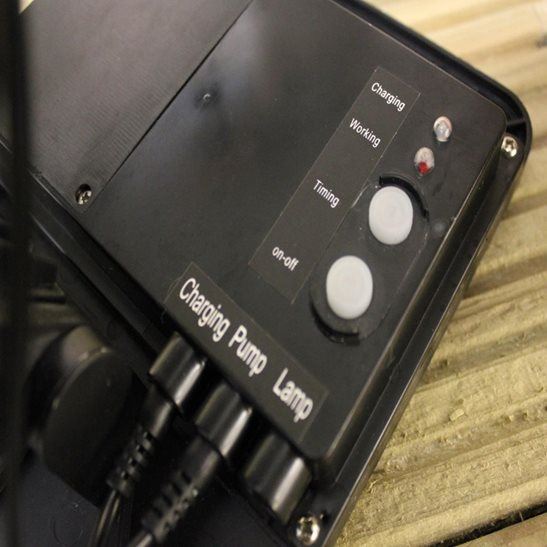 A few tips to ensure you can enjoy your new water feature for years to come…
Always ensure the fountain is full of water, during warmer summer months water will evaporate so please do check the water feature to ensure the pump is always submerged in water.
Every now and again when out in the garden give the solar panel a simple wipe over to remove any build-up of grime and ensure the panel has maximum exposure to the sun.
During the winter we advise to empty the fountain and place into a garage or store room. If this is not possible please drain and cover with one of our winter fountain protection cover.
View our range of solar powered water features.