The Tour de Yorkshire Coming To Barnsley In May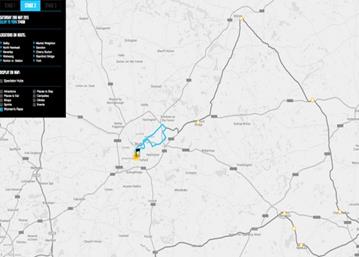 It was just last year that the whole of Yorkshire came together as one as we welcomed people from all over the world to our lovely historic Yorkshire, it wasn't for the Yorkshire Puddings nor the Yorkshire Tea it was of course for the Grand Depart of the the Tour de France.
This year on May 1-3 2015 the Tour of Yorkshire will be taking place as cyclists cycle through some of the most historic towns in Yorkshire including our very own Barnsley. We're excited to say that the tour will be passing by our UK Water Feature offices during STAGE 3 of the event. Not only is it a great event for our local community but it's a fantastic opportunity for towns and villages around to come on by and be part of the event in May.
The Tour de Yorkshire will cover the following towns in Yorkshire…