UK Water Features - Change the Persona of Your Garden with Preformed Pond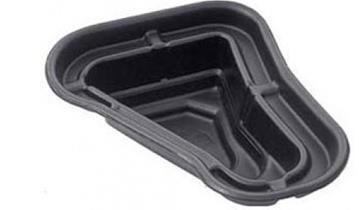 Transform Your Garden with Preformed Pond

It wouldn't be wrong to say that almost everyone is a nature lover and loves to be in the lap of nature. The trend of planning a holiday and moving to a calm location has increased because people get tired of their work and social life and want to spend some lone time just in the midst of their family and nature. However, now you do not have to spend extra money to plan that special holiday as you can get that very same feeling in your house. All you need to do is get a preformed pond and make your garden more attractive and tranquil. This is sure to attract some wildlife to your garden especially birds. This wouldn't cost you much but if you are low on budget you can always start with a small kit and then upgrade it later.

DIY Preformed Pond

Installing a pond is not a difficult task and you can do it on your own. First you need to dig a hole of the size you would want your pond to be and set the pond line in the space. The next thing that is needed is a pump that would help in the circulation of water in the pond. The pump runs on electricity and the best option would be to opt for a RCD socket where the pump plugs into the mains power supply. This reduces the risk of electric shock if the wiring comes in contact of water. The position of the pond should be carefully decided keeping it little away from the plants and rainwater runoff. It is always good to pack the pond liner with vertical stands of wood and fill the extra space with sand. The liner should be cautiously placed in the hole and packed properly at a proper level to the garden. Once the pond is placed, you can decorate it the way you like and make it look more natural. The best idea is to put pebble on the sides that gives it a realistic look.


Taking the Most Out of the Pond

You can use your own ideas to design your pond. Preformed pond liners are available in various shapes and sizes, you can decide according to your budget and preferences. Decorating the pond entirely depends on you, you can get numerous ideas on the internet. A pre formed pond is surely going to add appeal to you house and you can make its best use by taking some time out with your family or by calling some friends over and spending few hours near the pond with some snacks and drinks.