UK Water Features - Transform Your Garden into a Dreamland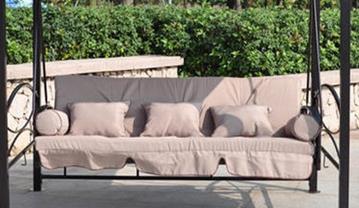 A garden would look so incomplete if you do not put in some efforts and add your personal taste to it. People who are fond of gardening spend hours and hours in the garden growing new plants and flowers, for them it's not just a section that is outside the house but an important section in there life. Today you can find so many thing that can help you decorate your garden the way you always wanted. Not only for flowers and plants you can actually turn it as a new house for the wildlife and for your pets as well.

Make it an Ideal Sitting location

You can now transform your garden into a sitting area by choosing the best garden furniture for yourself. One has to be little careful while choosing the outdoor furniture as it won't be similar to the one that you use inside the house. You go to your garden to spend some relaxed time which means that the furniture you choose has to be extra comfortable besides that it has to be weather resistant. One wouldn't like to carry the furniture in and out in case of weather changes or rains. The material you select should be durable and the furniture should last for long.


Decorating your Personal Space

The way you spend for the interiors of the house, now you can put in that much effort to your outer space. Garden ornaments that are available in abundance make choices easy for you. You can opt for wall hangings, variety of flowers, ponds, designer lights, fountains, bird baths, farmyard animals that looks quite real, garden genomes, mirrors, planters and even colorful screenings. You can add colors and products depending upon your mood and transform your personal space so that it relaxes you. Everyone needs a space that would allow them to spend some time in open air away from smoke of vehicle and noises of horns. You can also opt for a garden swing that might put you off to sleep when you are extremely tired.


Out of all the space you have you can donate some space to the wild life, with so much of greenery and water around wildlife will be attracted and you can offer them bird baths. Birds and animals are really fond of water and with your generosity you can give a bird or a pet some relaxed time in your garden.