UK Water Features - Win A Years Subscription To Amature Gardening Weekly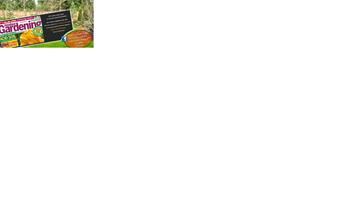 This month we are offering our loyal customers the chance to win a free one years subscription to Britain's best selling gardening magazine, Amateur Gardening Weekly.
Last month we saw a great response from our audience during the May Madness competition with well over 800 people entering. This month we decided to reach outside the box and offer one lucky winner something different, a free subscription to a leading gardening magazine.
Amateur Gardening is Britain's best–selling weekly gardening magazine with nearly 200,000 garden enthusiasts reading it on a weekly basis.
The magazine is the most influential in its field, reporting the big news stories relating to one thing, gardening.The magazine also covers challenging conventional thinking, design ideas and general garden tips and tricks.
There are three simple ways to enter:
Send us an email to info@ukwaterfeatures.com containing your full name and email address along with a photograph of your very own garden.
If you are one of the 4,500 amazing fans that we have on Facebook you can simply log on to our page and follow the 'competitions' tab.
Send us a picture message of your garden to 07989297834, don't forget to send us your full name and email address so that we know whose garden is whose.
We're really looking forward to the chance to see all your wonderful gardens, good luck to everyone.