UK Water Features - Furnishing your own garden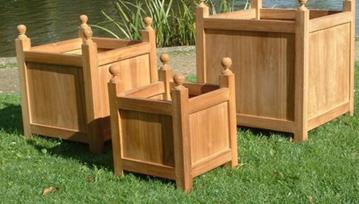 A garden reflects the choice and preference of the person who made it. Garden is one thing that has to be made by the very owner himself, what all design you choose, the fencing, fountain, grass, material, shape, size everything should reflect what you like. A messed up garden wouldn't be liked by anyone so a little planning is must. There are so many products available in the market but one should choose wisely according to your taste and budget. The first and most important thing in a garden is plants for which you would need garden planters. There are so many choices available wherein you can opt among the popular ones like aluminum, teak, redwood, synthetic plastic etc. Not only outdoor you can use them indoor and decorate your house with real plants.


Another important thing is growing the plants well for which you can benefit from greenhouse. There is no need of using harmful chemicals and fertilizers to grow your plants when you have the most Eco-friendly form of energy available. This is not only good for the plants but also for human, it has proved to be the best way to avoid organic food.


Being wildlife friendly

Once you set up the garden, you wouldn't want to be there all alone. Your exciting new garden will surely attract birds and if you want to be a little help to wildlife you can install bird baths in your garden. During hot summers, birds would love to enjoy bath and you can always relish those small creature having fun in your garden. Not only birds if you have pets at home even they would enjoy splashing in the water, it is usually seen that pets get used to be near the bird baths and this is one entertaining time for them.

Protection the garden from trespassing

After you have spent so much of time and money decorating the garden and have that feeling of attachment, you wouldn't want someone to trespass or some stray animal to come and spoil it. The easiest and the most attractive way to protect your garden is by using bamboo screening. It's high time that one should become Eco-friendly and choose options that are readily available. People tend to cut tress but why not choose bamboo that grows 12 times faster than the trees. They are highly durable and creatively it can be transformed into any shape or size.
UK Water Features has a wide range of garden accessories such as decorative garden ornaments and garden lighting.