UK Water Features - Environmental Friendly Solar Powered Water Features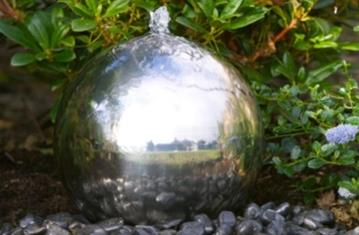 By adding a water feature in the garden you plan to get close to nature so why not do it the green way. It has become a latest trend that people get water features installed in the backyard or garden to have that feel of fresh and flowing water. These fountains and water features work on electricity however you can now opt for Solar Powered Water Features. These features are environmental friendly and most of all they save on your electricity bill that can go pretty high if you choose to have large water feature in your backyard. They work on sunlight and no electricity is needed, all you need to pay is the installation charges and enjoy the fountain for the rest of your life. You get rid of those complex wiring system which at time might have scared you when you have kids and pets at home.


Why Outdoor Water Fountains?

These days people prefer indoor fountains which look stunning but nothing can beat the charm for outdoor one as they are in open and can be of any size. Though they are known for its beauty and tranquility they offer but an outdoor fountain is so much fun for the birds and pets as well. This feeling of natural harmony gives a natural habitat to animals that might be in your house. You can even watch your kids enjoying in the fountain on a holiday and having fun in the water. If you are an animal and nature lover then Solar Powered Water Features is a must buy for you.


How does it work?

A solar fountain won't ever cost you monthly expense like electricity bill as they make use of alternate energy that is solar energy. This doesn't mean that the fountain will work only during the day, if you wish to use it at night you can always opt for an additional battery that gets charged during the day using the solar energy and last up to 12 hours. The battery packs are easy to set up and you can use them as and when needed. You can now beautify your yard, kitchen garden, recreational area and remain close to nature. By making use of Solar Powered Water Features you not only saving on the bills but also conserving them for future use. Solar energy is available in abundance, by making the right use of it you are moving a step ahead towards preserving nature.
UK Water Features has a wide range of over 1500 water features now online.