UK Water Features - Grow your own vegetables in your own back garden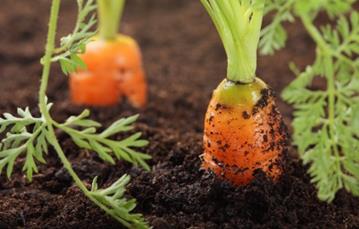 We read it every day – the number of chemicals we ingest as part of our daily food is unimaginable. The consequences alone can be terrifying to think of. The illnesses that we are faced with as a result of long term exposure to such chemicals can be devastating. There are however ways in which you can make a difference for yourself and your family. You can do so by growing your own vegetables. It honestly is not something that needs to be left to the farmers alone. No matter what the size of your gardening space, you can easily convert it to a bountiful one. There are several good reasons to grow your own vegetables. Here is a look at some of them.
The price of food these days seems to be constantly skyrocketing. With inflation and recession in progress almost all year round, growing your own vegetables of daily use can ease the pressure on your wallet. Instead of buying processed herbs that cost a great deal, you can grow your own and use them as and when you please. By growing your own vegetables you can also control what goes into the tummies of you and your family. Food grown organically is healthier than what you get in the markets. You can always head on into your garden and pick your vegetables for the day. Fresh, straight from the garden and to your tables.
Now this alone must have inspired you to grow your own garden. It may seem like a formidable task considering how many different veggies are there for you to choose from. The best way to do it for a beginner is to start with herbs. Make a list of all those that you regularly buy when you step out. These are the ones you are going to start with. Tomatoes, onions and potatoes can next be added to your list. These are the basics of most cooking in homes. Once you have all this in place and you are comfortable managing them, you could always think of adding in something more. But remember never take on too many vegetables or you will not be able to make good use of them all.
Growing your own vegetables is dependent on the weather in your part of the world. Many people start planting in March, however it would be a good idea to check an old farmer's almanac before you get fooled by the weather. Another way to do it is to begin on your saplings indoors and when you feel the weather is right, you take them and plant them in the soil.
UK Water Features has a wide range of greenhouses and other garden growing accessories