UK Water Features - Give your garden the contemporary touch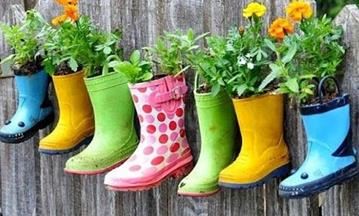 Just as you would have a contemporary design to your interiors so too, the concept has grown to include your garden landscape too. The concept is still rather new considering that it has only recently begun to complement the styles of architecture that are going around. Contemporary garden designing is filled with bright colors and some abstract patterns. There is also an interesting mix of lighting that is used. Considering that most back and front yard spaces have become small, the use of such stylish gardening concepts is even more popular.
A contemporary garden makes use of numerous materials which are sometimes artificial and sometimes based out of nature. It makes use of the likes of garden ornaments and wooden planters among several other materials. In the creation of such gardens, you will see wooden beams that are simple and as close to their original color as possible being used. These provide a means of continuation to the décor that you may have on your patio and even inside your home.
Another interesting material that is made use of extensively is canvas. These are used to provide spots of shade all around the house, thereby increasing the expanse of your garden. Though you may have a garden, you may not have too many trees around and this can be used as a means of creating shady spots to rest in.
Matching the materials that were used to make your terrace, patio as well as your pathways to those that are used in the garden can help. Enhance these looks with material such as gravel or tiles made of stone that are un-grouted. Pebbles can also be placed into the décor elements giving the look a heightened accent. You can try and create a vertical wall effect in your garden with the use of raw concrete.
How you furnish and accessorize your contemporary garden will determine how it looks finally. The sky is the limit for modern day outdoor furnishing and you can choose from a variety of themes. Use a colorful range of furnishing that acts as a continuation to the theme that you have on the indoors. This gives your home a seamless look and feel.
Another look can be achieved with geometric planters as well as pillars that are made of clean lines and which have some elegant accents on them. You could also mix up accessories from the East and the Orient to come up with your own unique look. The contemporary design is such that it can always be reworked to suit your current requirements making it a flexible form to employ.
UK Water Features as a stunning range of contemporary water features