UK Water Features - May Madness Winners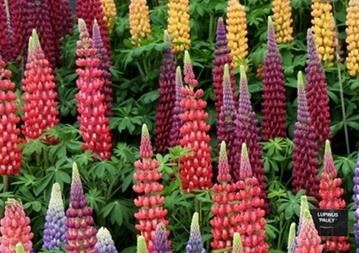 Last month we had one of our most popular competitions yet, with 12 winners! We hosted a Chelsea Flower Show themed competition on our Facebook page and asked our fans to let us know how they would design a winning garden in the show. Creativity was key and we had some fabulous answers come in. It was a real tough task to pick 12 winners from well over 500 entries.
After reading all the amazing answers that came in two of them stood out and these people were awarded first and second place. 10 other winners were also selected and they each received their winning prize, which in this case was a set of solar LED lights.
In second place, Ellie wrote a very creative poem about her garden. It was a very creative and very imaginative way of expressing how she would like to see her garden win best in show.
Here is Ellie's poem;
"My charming Chelsea garden,
Would be tranquil and serene,
With a solar water feature,
Both decorative and green,
Nothing is more peaceful,
Than soothing water flow,
That's why my calming garden,
Would win the best in show!"
For Ellie's brilliant poem she was awarded second place and won the 30cm Stainless Steel Water Feature for her garden.

It was certainly a close call between first and second, however the staff here at UK Water Features voted that Hazel's entry edged it ever so slightly. It was yet again another very creative poem describing how her garden would look in order win the Chelsea Flower Show.
Here is Hazel's poem;
"My showpiece feature for Chelsea
Could only be one thing -
An eye-catching water feature
Because of the joy they bring.

It would recycle the water -
We have a drought after all,
And allow birds to have a drink -
We love creatures great and small.

It would run on solar power
So we were carbon free.
And guess what the design would be
To make it special for me?

2012 from top to bottom
Would cover the Olympics and Jubilee,
But also remind me it's 30 years
Since my lovely husband met me!"
Hazel's amazing poem earned her first place and she was awared the Fortune Cups Pre Lit Water Feature for her garden.
On behalf of every here at UK Water Features we would like to say thank you to all that entered, you guys really came up with some amazing and creative answers. If you would like us to post your answer, please email us at info@ukwaterfeatures.com and we will gladly add your post to our Facebook wall for all to see.
There will be plenty more chances for you all to win something this Summer, make sure to follow on Facebook and Twitter to be in with a chance.
Enjoy your weekend everyone.