UK Water Features - Happy St. George's Day, a day to celebrate Engand.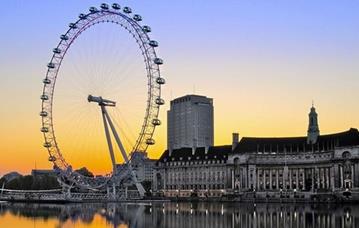 On behalf of everyone here at UK Water Features we wish you all a happy St. George's Day. April 23rd is a day where we celebrate all things things English. A lovely tradition that is up held throughout this glorious country celebrating out great English heritage and history.
The weather outside may not be ideal, however we should not let this stop us from taking the time to visit some of the countries glorious landmarks up and down the country. Today is a day that we are all proud to be English.
Some of England,s prized landmarks;
There are many other things that we are proud of in this country, two of them being;

Don't forget, today is not the only day this year that we should celebrate being English. This summer sees the United Kingdom represented in global sporting events including the European Championships and the London Olympics. The Queens Jubilee is also this summer and is sure to be a spectacular event for the whole of the UK.
UK Water Features has everything you need for your outdoor garden parties this summer with our exclusive summer party range.