UK Water Features - Install a Garden Water Feature and Instantly Add a Tranquil Feel to Your Outside Space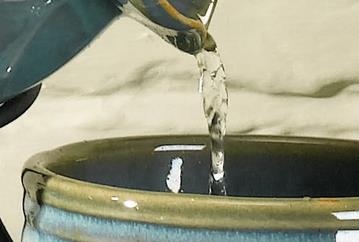 Installing a water feature is a great way to create a beautiful backyard with an enhanced look and feel. A finely designed garden water feature will sit in accordance with your garden providing an attractive focal point to your outdoor landscape. Besides inserting a little bit of nature to your exterior background, a water feature may also attract wildlife. Garden water features are available in all shapes and sizes, suiting varied budgets and tastes.
Both still and moving water features are alluring, adding a touch of tranquility and serenity to your garden setting. A still garden water feature offers brilliant mirrored images and a moving one is excellent in providing divine and relaxing sound as it gushes. A garden fountain is a popular kind of water feature worth consideration that compliments your landscaping. This article explores some of the popular garden fountain types that can be installed to spice up your garden.
Types of Garden Fountains
You will probably find garden fountains with endless styles, but choose the one that compliments your garden. A nice garden fountain can even be placed in and around your deck, terrace, pool area, front portico, etc.
Formal fountains are the most popular one if your garden boasts a proper pool or pond. These garden fountains can be used as a great addition to the existing pool. Jets of water shooting upwards from the middle of the pond are very appealing and can function by using the water from the pond. A submersible pump will make the job easy and solar-powered jet fountains are also available.
Wall fountains are a comparatively economical garden fountain option. Water will gush out from a wall opening, which sometimes will be designed in a novel manner, or from an animal statue or human figurine. This water feature will use the same water again and again since the poured out water is collected at the base for recycling. If your garden has a stone or concrete structure, a wall fountain can be integrated in a creative manner in the bare wall of these structures.
Cobble fountains are other great additions to your garden featuring water surging out over a group of cobbles or rocks with the help of water pumps. These waterfall designs can make your garden decor natural. Pedestal fountains are very popular as a focal point for your garden. This outdoor garden fountain is in the form of a basin that is perched atop a podium. These basins can be used alone and can be placed anywhere as birdbaths. Tiered fountains are ideal for big gardens and offer great visual appeal by offering a ripple effect of water.
If you are thinking of adding a water feature to instantly add a tranquil feel to your outdoor scenery, consider the right type for your garden, taking into account the space you have, the water sources in your garden, electric points etc. The right garden fountain can transform your garden into a relaxing setting instantaneously.
UK Water Features stock wide range of garden acessories and garden decorations to suit all garden design needs.