UK Water Features - Time To Brighten Up Your Garden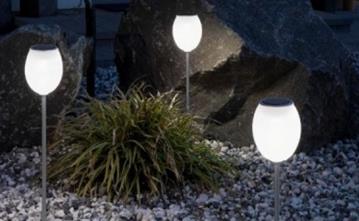 Enhancing the look of your outdoor space can be easier than you think. Simply by adding a little light to any outdoor patio or decking area is a fantastic and affordable way to really bring everything to life.
Although this Summer has really not lived up to any sort expectations we all still have our fingers crossed for some form of Indian Summer over the next month or so before the Winter chill begins to sweep in.
Solar Outdoor Decking Lights are a simple, cost effective solution to bring your drab, worn deck back to life. You can find various styles and sized solar decking lights all over the internet and they are a perfect alternative to the traditional mains powered decking lights.
Solar powered lighting is a great alternative to mains powered. Not only are they cost effective and require no operating costs they are easy to install and have no unsightly wires. After being in the daylights throughout the day they are charged and ready to light up your decking or garden come night fall giving you the perfect ambiance to sit out and entertain your guests over the weekend.
Although install is a breeze, there is a small amount of planning that needs to take place prior to installation. As these are solar powered they will require daylight in order to gather some charge. So there is no use in placing the lights in an area of your garden which you know receives no or very little light throughout the day. Even though the lights will charge in a partially shaded area, they will shine brighter at night if they have received good contact with direct daylight throughout the day.
The addition of solar deck lights are a really simple solution to adding some light to your garden. If you're feeling particularly creative you may also consider using solar spot lights to light up a garden water feature, lovely flower bed or even a pathway.
UK Water Features has a wide range of outdoor lighting accessories including a new range of solar garden lights and outdoor mains lighting.