Choosing The Right Garden Pond Pump For Your Pond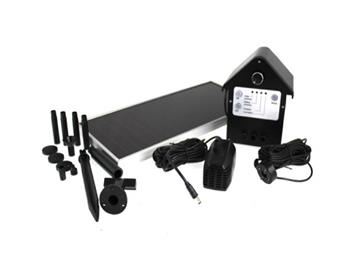 If you are planning on installing a garden pond in your garden this year it is important to take several key factors in to consideration.
First of all it is important to supply your new garden pond with the right amount of power. Now there are loads of water pond pumps on the market these days so it is important to do a little research and make sure that you have one that can supply just enough power to get that water moving. You don't want a pump that is too small for your pond nor do you need one that is far too powerful it just throws the water out of the pond uncontrollably.
A good water pond will look after the circulation as well as filtration of the water in your pond. Besides this most also come with accessories such as an UV steriliser and also decorative fountain attachments. The pump that you chose should also be able to give your pond the pressure it requires to stay balanced.
Factors to keep in mind when looking for a pond pump.
Power of the circulation: As a general rule of thumb look for pump that is able to circulate the entire capacity of your pond in a one hour time frame. Although considered to be an accessory, a skimmer is an important part of the pump and it should be able to handle all of the water that the pump is going to throw at it.
One thing to consider if you are planning having a mini waterfall in your pond is that you will need to take head height in to consideration. What this actually means is that when planning which to buy you will need to determine how high you want the water to go from the furthest point from the pond.
Again as a general rule of thumb, for each 10 foot of horizontal distance you get one foot of head height.
A great addition to many pumps on the market is that they are supplied with a chart to which you can check the optimal height. As an example, if you are wanting the water to shoot to a heigh of 6 feet, then you are going to require a pump that can handle 2,000 gallons of water.
If you're pond requires any additional accessories then it is always advised to use a separate and small pump to get the job done. One of the main reasons for this is that you can then switch off the accessories when you don't need them without disturbing the flow of the main pond feature.
One final thing to consider when looking for the right kind of pond pump for you is the power consumption. You will more than likely prefer to have a pump which gives you the power you need but not at a huge electrical expense.