Get the Look - Stately Home Gardens and Water Features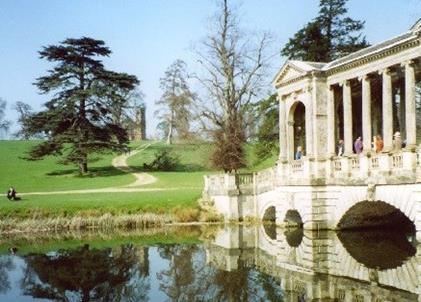 Looking for a little inspiration when selecting a water feature for your garden this summer?

If you're wanting to keep your garden traditionally styled, then look no further!
We think the best places to look for ideas are no other than the stately homes and gardens in our very own country.

Whilst these features are on a much larger scale to what we could possible manage in our back gardens, the style and atmosphere they create can certainly be used in our very own outdoor spaces and can help to inspire our garden design this summer.
Atlas Fountain, Castle Howard, Yorkshire
This stunning Grade I listed fountain was built in 1850 and was shown off at The Great Exhibition before being transferred to the stately home's garden. This fantastic feature situated in Castle Howard is quite recognisable, even if you have not seen it in person, as it has appeared several times on ITV's adaptation of 'Brideshead Revisited'.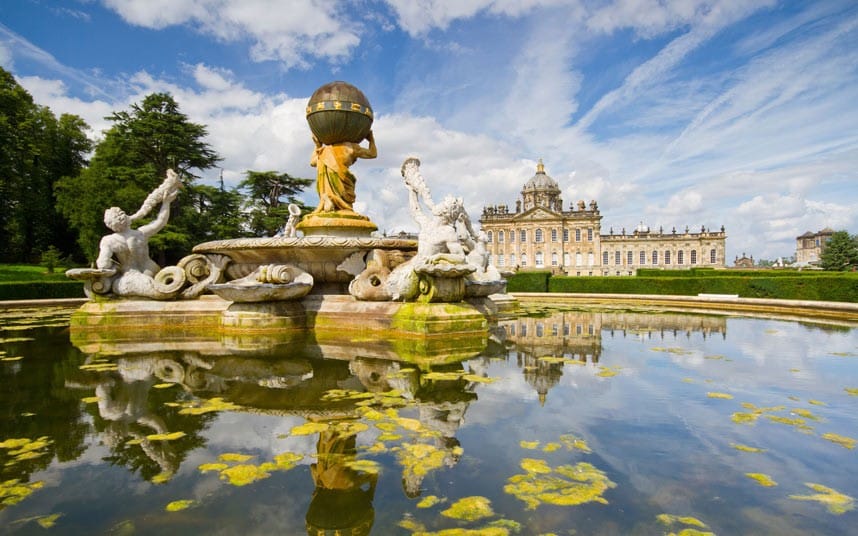 To recreate a traditional styled water garden for your very own, think fountains and statue figures. We have some lovely features here at UK Water Features that would suit this style perfectly, such as our Boy Riding Dolphin Fountain and our Girl with Jug Two Tier Fountain. Both these features are fully self-contained so are very easy to install and maintain, and are made out of premium cast stone material so will withstand all weather conditions and can be enjoyed for years to come.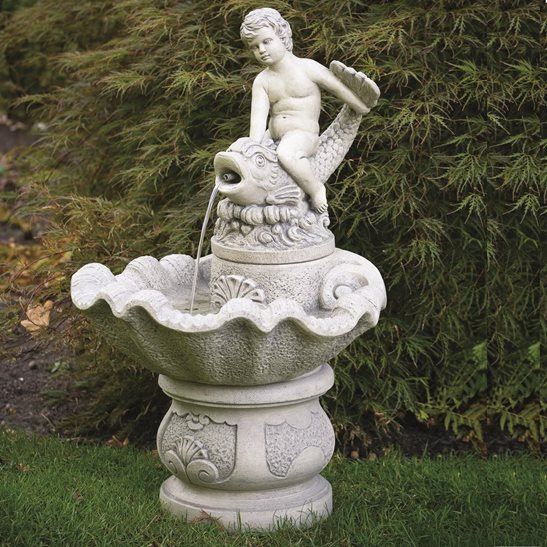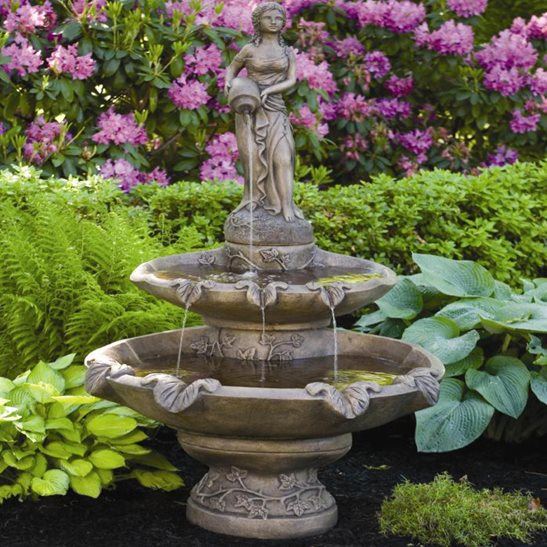 Grand Cascade, Chatsworth, Derbyshire
Many lovely water features can be enjoyed at Chatsworth, from the canal lake to the world's highest gravity-fed fountain! Most of the visitors however flock to see this stunning cascade which is a 300 year old ribbon of water fed by 4 lakes that tumbles over many steep stone steps.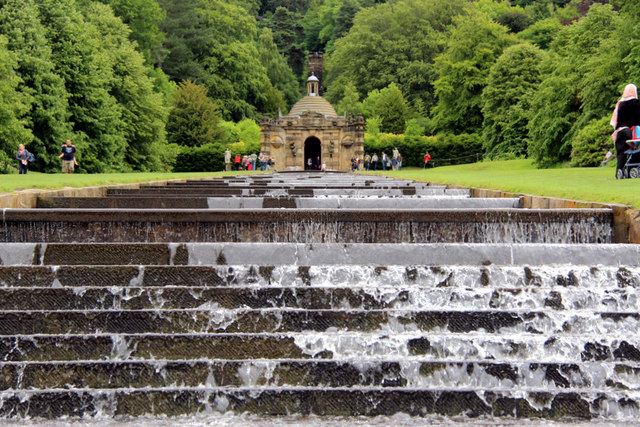 Lake, Stourhead, Wiltshire
Even though this lake seems very natural, it was actually artificially created around 1754. There are many gorgeous classical inspired buildings scattered around the lake to enjoy, from the Pantheon to the Temple of Apollo.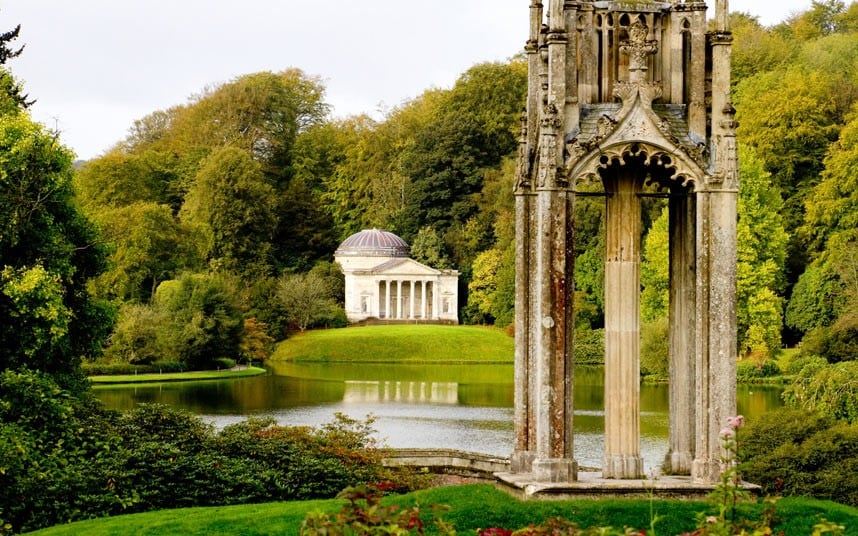 Water Maze, Hever Castle, Kent
Hever Castle was actually the childhood home of Anne Boleyn, and the fantastic water maze was installed in 1999. This would be great fun for families, the aim is to reach the centre of the maze without being soaked by water jets! Great fun for big kids too we imagine!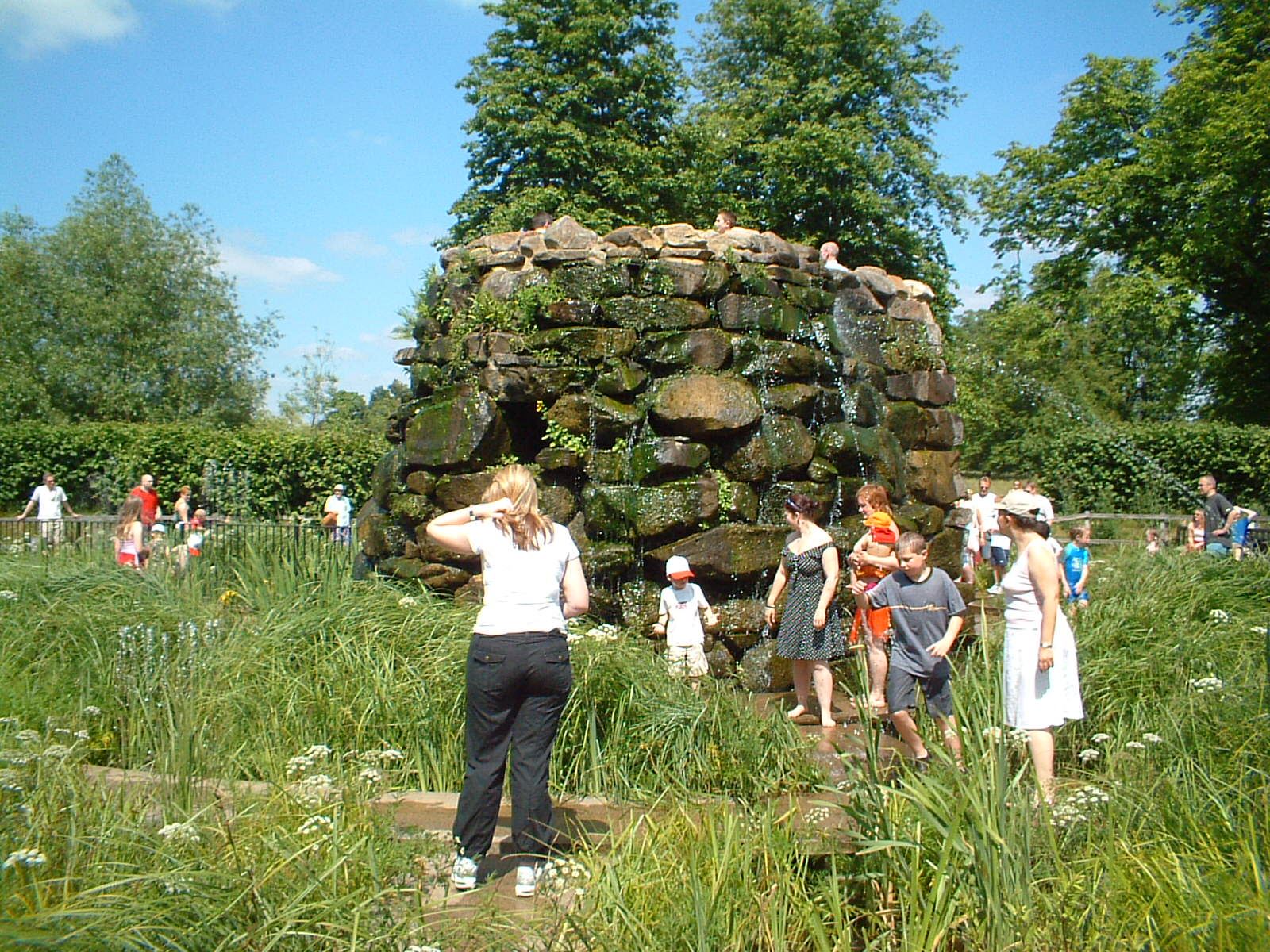 Water Garden, Buscot Park, Oxfordshire
This gorgeous water garden belongs to the neoclassical mansion of Buscot Park and is one of Britain's best. Visitors can enjoy Italian inspired passages and paths, canals and stairways which lead guests from the house to the lake.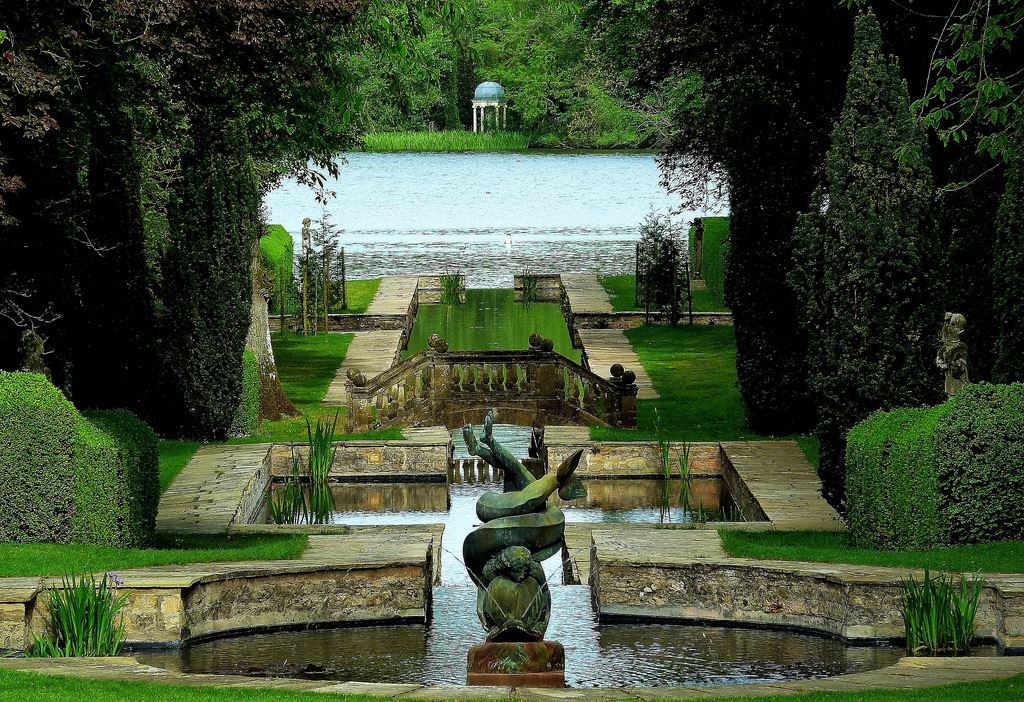 Moon Pond, Studley Royal Water Garden, Yorkshire
Another fantastic garden on our doorstep here at UK Water Features is the Studley Royal Water Garden which showcases beautiful landscapes in a Georgian water garden. The man made Moon Pond that is overlooked by the Temple of Piety is a favourite spot with visitors.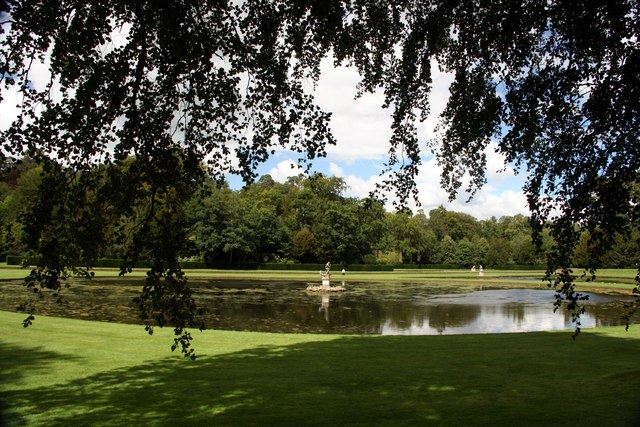 Water Terrace, Blenheim Palace, Oxfordshire
These beautiful water terraces at Blenheim Palace were built between 1925 and 1930 and were partially inspired by Parterre d'eau at Versailles. On the lowest terrace in these gardens a scale model of the famous Piazza Navona fountain in Rome.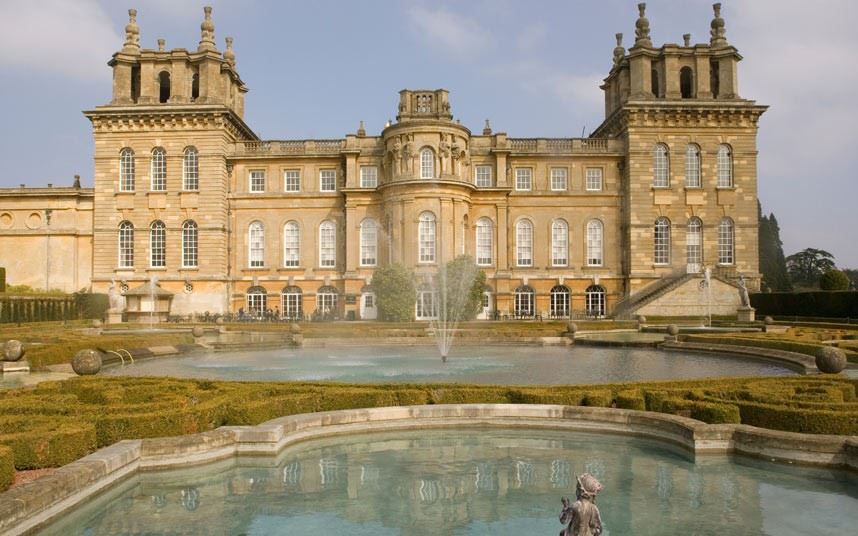 To create your very own fountains like these why not add one of our fantastic products to your garden pond, just like our Sunjet 150 Smart Solar Fountain Pump. This fountain operates in direct sunlifght and has 3 different fountain heads to change the water effect, making it a very versatile addition to your garden. With no operating costs and easy assembly, this would be a great choice if you're looking to recreate the gorgeous fountain effets above.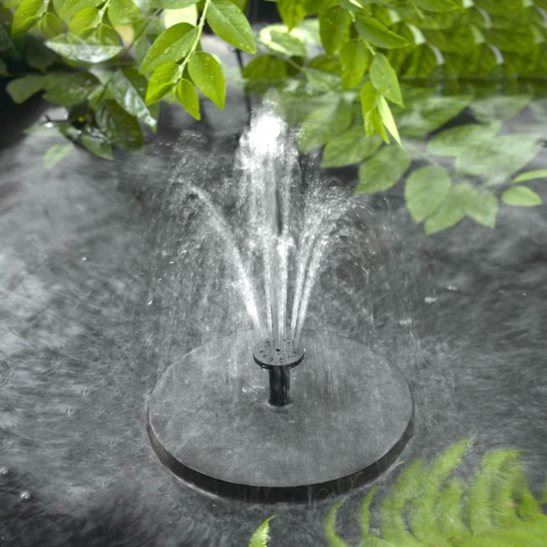 If you're looking for something even more spectacular, why not try our Floating Fountain with Colour Changing Lights which is a great mains powered option if this is a preferred power source too. This fountain can create amazing water effects up to 1m high and includes energy efficient LED lights that make this feature look just as attractive at night as well as during the day.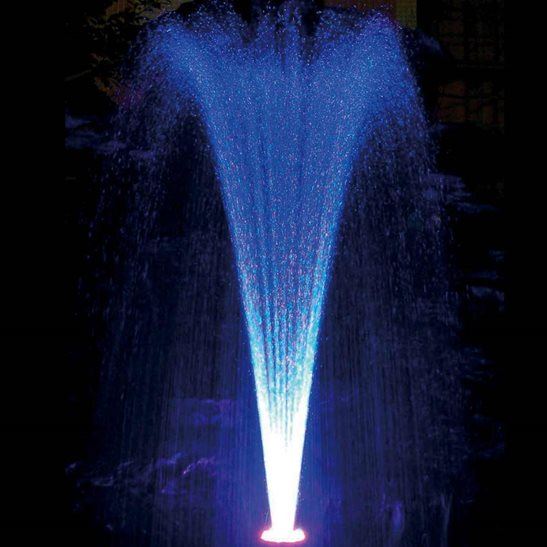 Palladian Bridge, Stowe, Buckinghamshire
This wonderful garden is filled with eye catching landscapes, with one of the favourites being the Palladian Bridge, which is one of only 3 in the country! This sits on the serene lake and Catherine the Great supposedly copied many ideas from this 18th century landscape garden for her own garden in St Petersburg.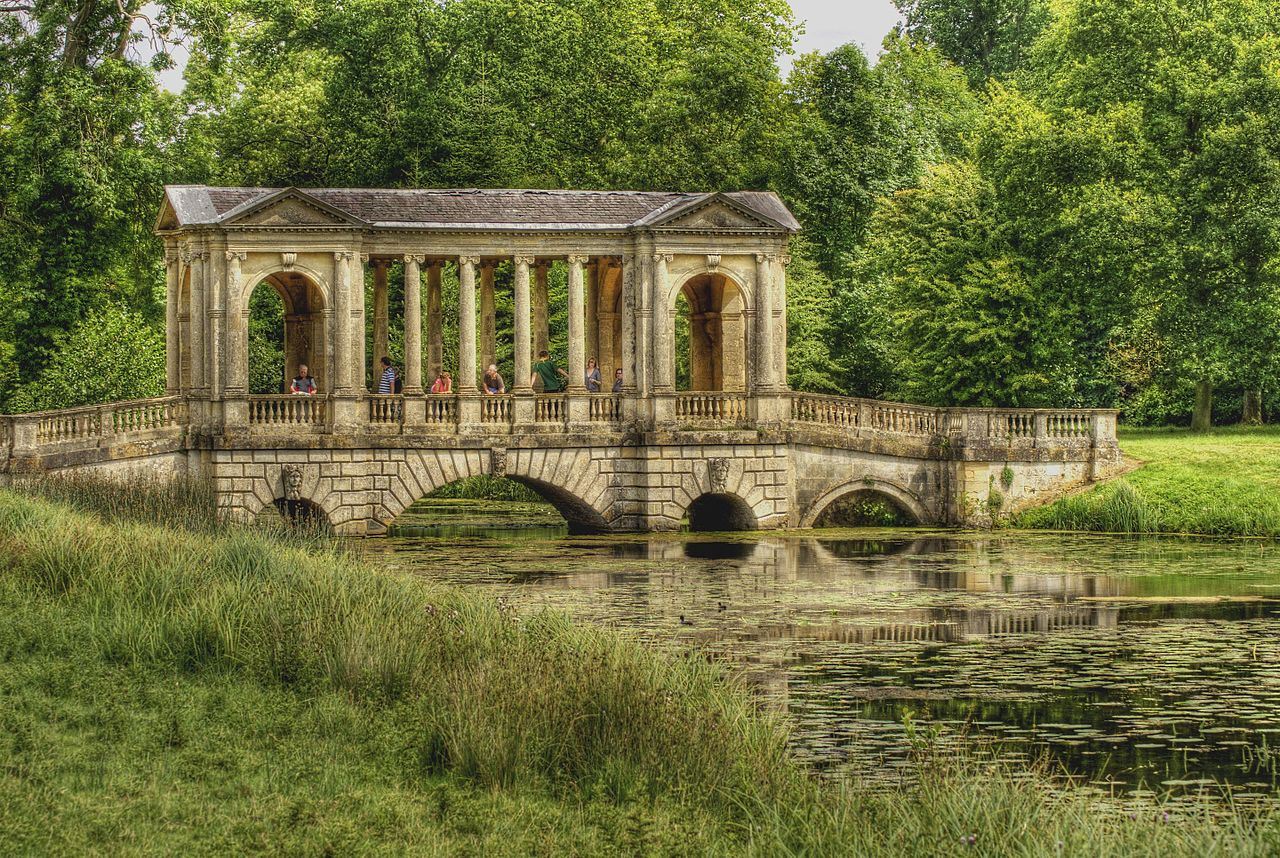 Moat, Bodiam Castle, East Sussex
Here is one of Britain's most perfect moats and it surrounds Bodiam Castle in a great ribbon. It beautifully reflects the 14th century building in its waters, a view that would no doubt be spectacular any time of year!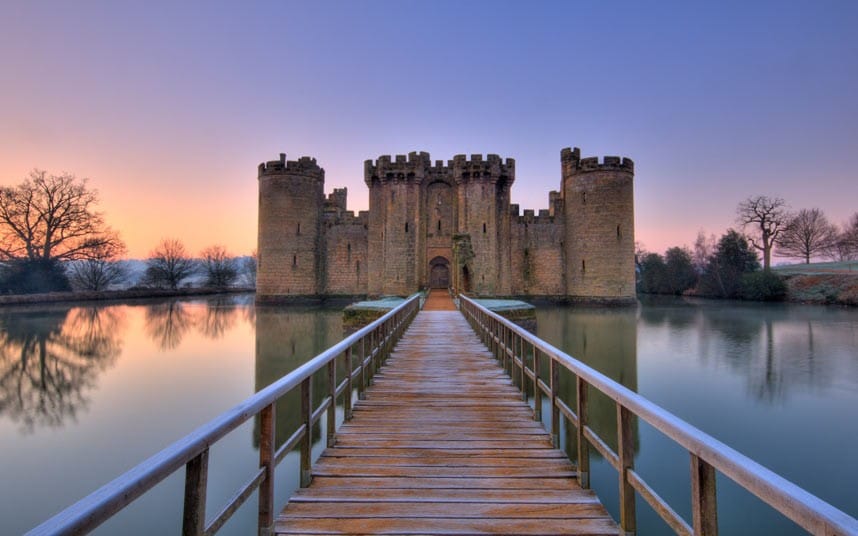 Cavern Cascade, Hafod Estate, West Wales
This 200 acre idyll in Ystwyth Valley, Wales was expertly landscaped by MP Thomas Johnes in the 18th and 19th century. The estate is full of beautiful waterfalls but one of the most amazing and dramatic is the cavern cascade which reaches through a tunnel cut into the rock.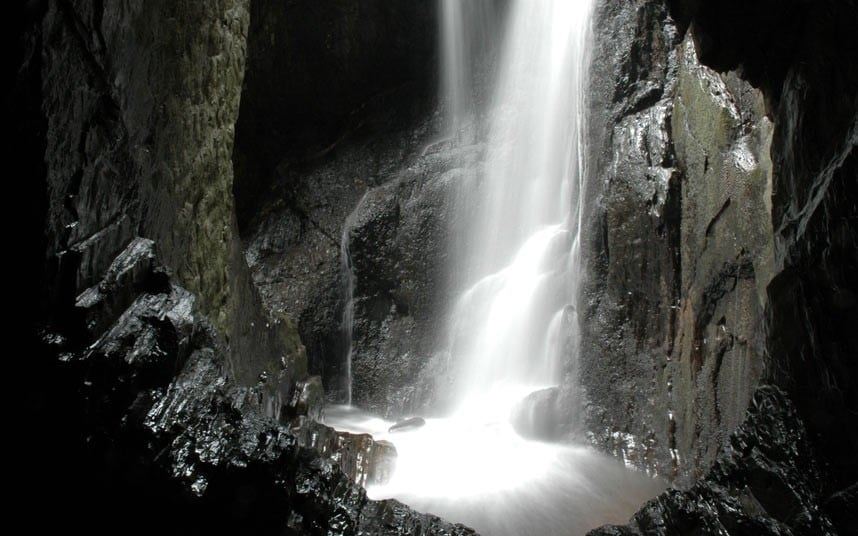 To recreate this natural beauty at home, take a look at our Streams, Rivers and Cascades where we have some wonderful features that will give your garden a touch of natural tranquillity. Our Cobbled Stream Waterfall Cascade would be a perfect choice and has a natural look and feel of rocks. Add a calming atmosphere to your garden this summer with a stunning feature like this and the soothing babbling the feature creates.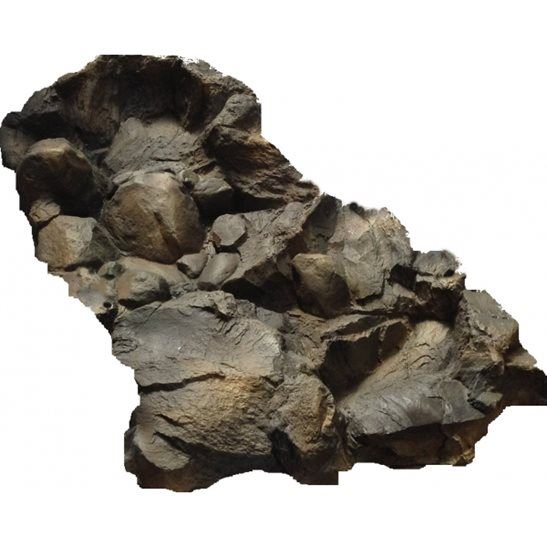 We hope that taking a look at some of these stunning stately homes and water gardens will have given you a little inspiration to help you to add something special to your garden this summer.

Head over to our UK Water Features website today to browse our entire ranges of both Indoor and Outdoor Water Features at your leisure!