Stock Up On Water Feature and Pond Accessories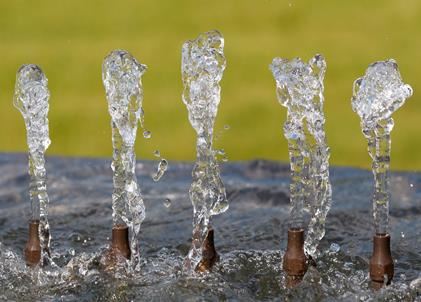 Perhaps you've just treat yourself to a brand new water feature or pond for the garden this summer, or looking into purchasing one soon?
To help keep it in tip top condition for many years to come, make sure you look into all the essential accessories you need too.
Whether you're looking for maintenance and cleaning products, winter care or replacement parts, UK Water Features is the one-stop shop for everything you will need to give your feature or pond a long life!
We're still enjoying the rest of the summer season at the moment, but when the colder, harsher weather returns, you'll need to make sure you have the correct products to protect your water feature. Here at UK Water Features we have lots of great feature covers including our Medium Water Feature Winter Protection Cover that will protect your feature from winter and frost damage and has easy to use draw strings.
I know you may not be thinking about this issue here in July but what's the harm in getting prepared early?!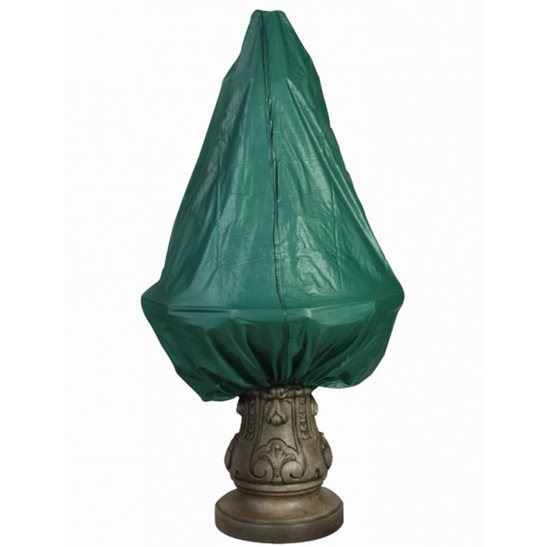 Add the finishing touches to your new water feature with a bag of our gorgeous river pebbles.
These will add another touch of décor to your feature as well as being handy to cover up any unsightly buckets and cables.
These 15kg bags are available in Black and White colours, as well as heavier bags of 30kg in White and 30kg in Black. These are perfect for new or existing features, and for contemporary or traditional styled features.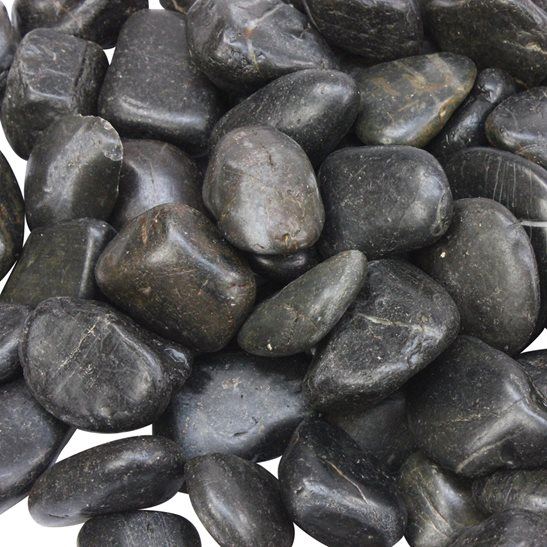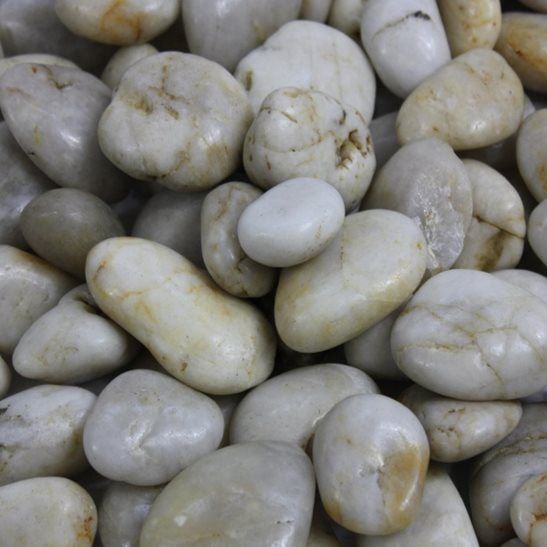 Keep your water feature or pond looking and smelling nice and fresh with our fantastic care products. For a great natural fountain cleaner choose our Natural Fountain Fresh that has no harsh chemicals. This makes it a great choice if you might have wildlife, children or pets around your feature or pond as it is a much safer solution.
If you have a modern stainless steel water feature, keep it shiny and looking as good as new with our Stainless Steel Water Feature Cleaner. This spray works quickly and effectively, simply spray on, leave and wipe clean for instant results!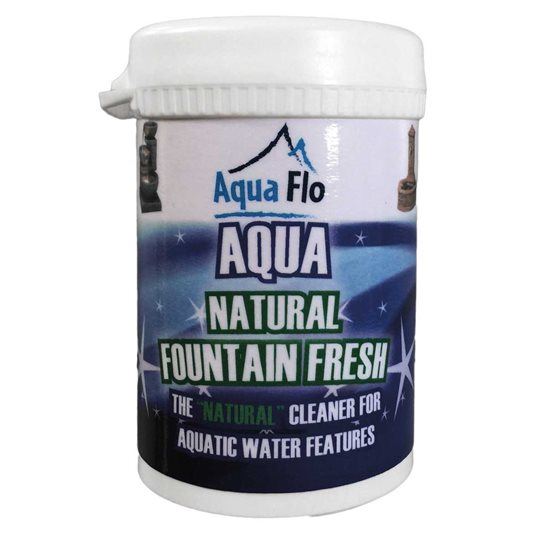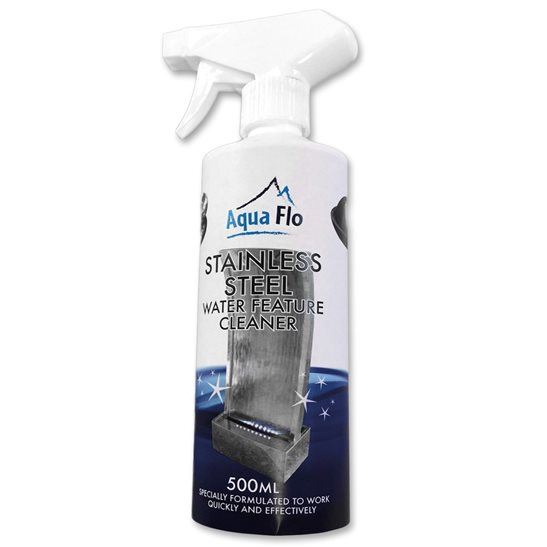 Make your feature or pond even more of an eye-catching focal point by adding some of our lovely lighting. We have lots of styles and colours to choose from on our UK Water Features website here are just a couple of fantastic ideas.
For a natural look why not try our 36 White Bulb Granite Rock Light, which you can choose to submerge into your feature or pond or stand on the surface to highlight areas of the garden and focal points.
Another great option would be our 12 LED Pond Light with red, white and blue LED lights. Great for creating a lovely atmosphere in the garden at night time, turning your pond into a stunning feature during both the day and night.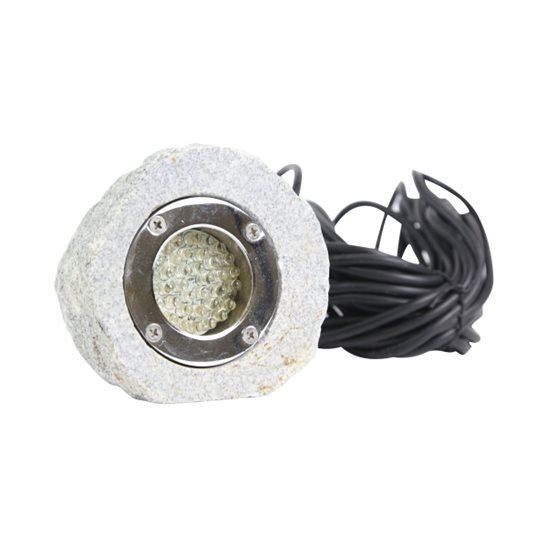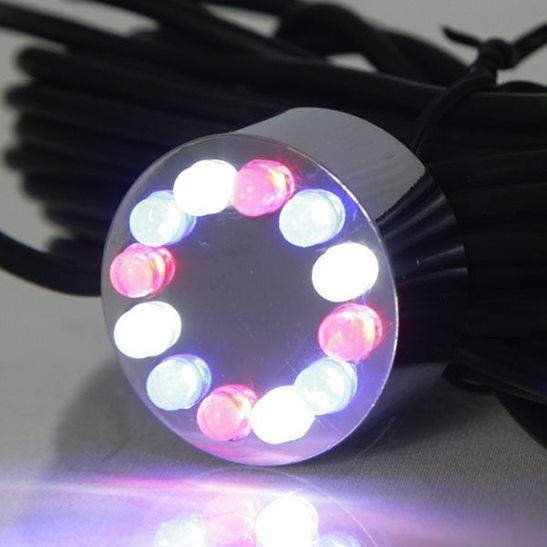 Perhaps you've got a pond that's looking a bit tired or damaged? Replacing the whole thing can be unnecessarily expensive when you can repair your beloved garden pond! If you're looking for ways to touch up and repair an older pond, our Liner Repair Kit will do the trick! For just £9.99 you can repair and seal any holes that have formed so you can be back enjoying your pond in no time at all!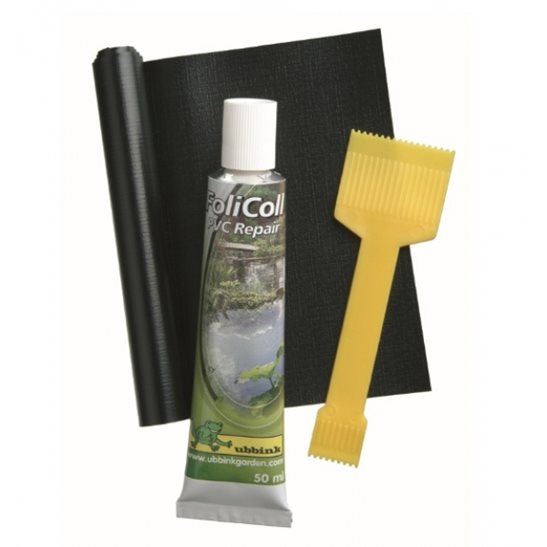 Maybe your pump or transformer has packed in this summer, but do not fear! Our well stocked UK Water Features website can provide you with a brand new item, getting your feature or pond back to working order as soon as possible! Replacement parts include pumps, transformers and spare part kits, making restoration jobs as easy as possible.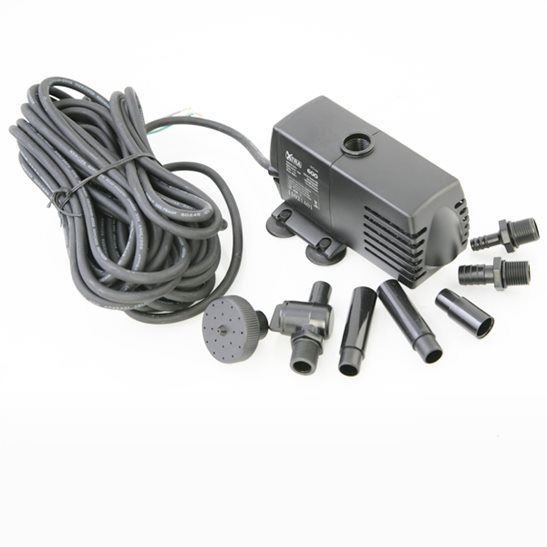 Here we have shared with you just a handful of our quality products, so why not check out our full range of items on our UK Water Features website, where you can find all these and more, as well as a fantastic stock of Outdoor and Indoor water features.