Make the Most of Summer With a Solar Powered Water Feature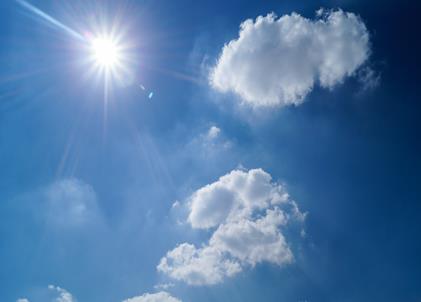 A solar water feature is a fantastic choice for your garden that has so many benefits, and while we're still enjoying the summer, now is the best time to install one if you're considering it.
Nothing adds tranquillity to a garden quite like a water feature and a solar powered item is a great way to conserve both financial and ecological resources. Here at UK Water Features we stock a vast variety of features to choose from, we certainly have something to suit all gardens and budgets! A water feature is the perfect addition to your garden if you're looking to add something special. Just imagine putting your feet up in the sunshine, admiring your garden, and listening to the gentle trickle of the water in the background – there's nothing quite like it!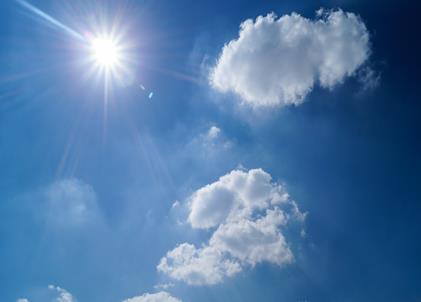 One important factor to consider when installing your solar powered feature is that your solar panel needs to be placed in an area that receives adequate direct sunlight. Other than that, simply place the solar water feature on level ground in the garden, fill with water, and enjoy! It really is as simple as that!

Once the panel has absorbed enough sunlight, the power is then fed back to the solar water feature. Due to improvements in design, modern solar water features are designed to operate in climates that are usually off-limits to solar power. Solar panels can now collect power even on cloudier days, meaning the owner can save on overall costs of powering the water feature.
By allowing the pump to run continuously at no cost, solar water features prevent stagnation, this in turn, helps to reduce algae build-up and decreased expenditure on algae cleaning products!
Whatever style of feature suits your garden best, our UK Water Features website can cater to all tastes. Whether you have a traditional styled garden or something more contemporary, we have the perfect feature for you that you can have set up in no time!
Why not try something natural looking like our Wychwood Falls Water Feature. This could settle right into your plants and shrubs as a lovely subtle decoration, or would equally look as great stood alone as a focal point. Made from durable resin this feature is built to stand the test of time, and with its great stone effect finish, it will look like it's been part of your garden for years.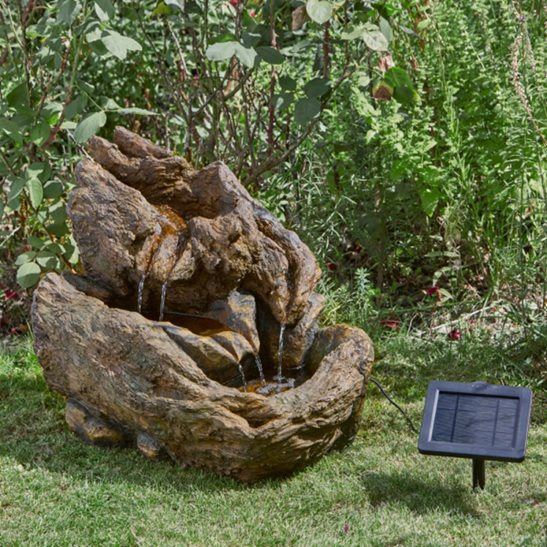 Add some charm to your garden with a feature just like our Girl With Ducks at Pump Feature. The beautiful detailing on this will make it a real talking point this summer, it's got fantastic character. With it being solar powered you can enjoy the fact it has no running costs too!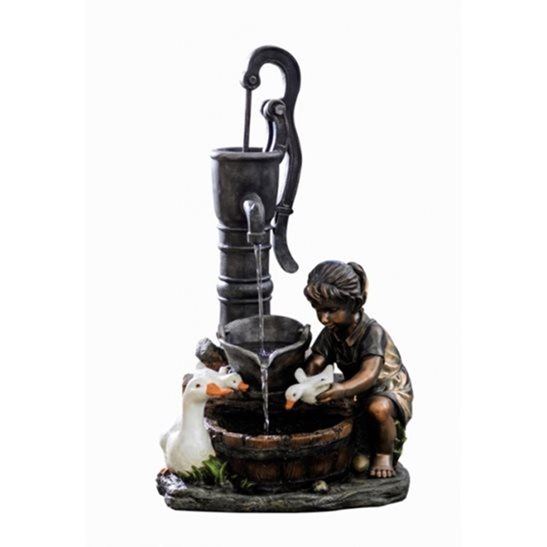 To add a Mediterranean or Grecian feel to your outdoor space, why not choose something like this? Our Pitcher Cascade Water Feature would fit in perfectly to this style of garden. Enjoy the relaxing effects from the water bubbling at the top of the feature as well as water running into the stacked pots below, as well as the lovely, rustic terracotta colour.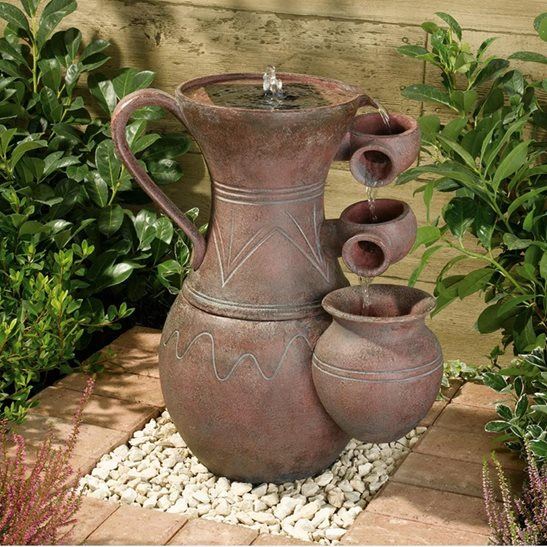 For something a little more contemporary why not try a feature like our Copper Effect Leaf Water Feature. This stunning feature is handmade and finished with a realistic copper effect, and the sturdy and durable resin base means it will stay put for years to come. The base also comes complete with a lid, ensuring the feature is self-contained, there's no need for a constant water supply. This is a fantastic feature that would fit right into a modern styled garden on a decking, patio or garden.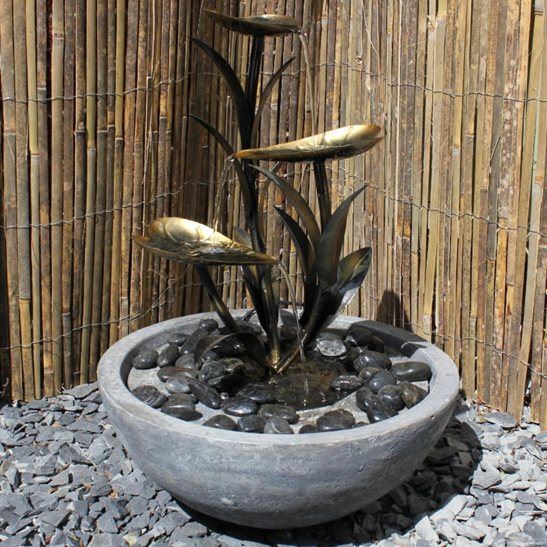 For a traditional fountain design, why not try either our Kingsbury Two Tier Fountain or our Flower on Pillar Feature. These would make gorgeous decorative pieces for your garden, either nestled into your plants and trees or stood alone as a focal point. We think birds would also love these fountains, giving them the opportunity to freshen up on a summer's day!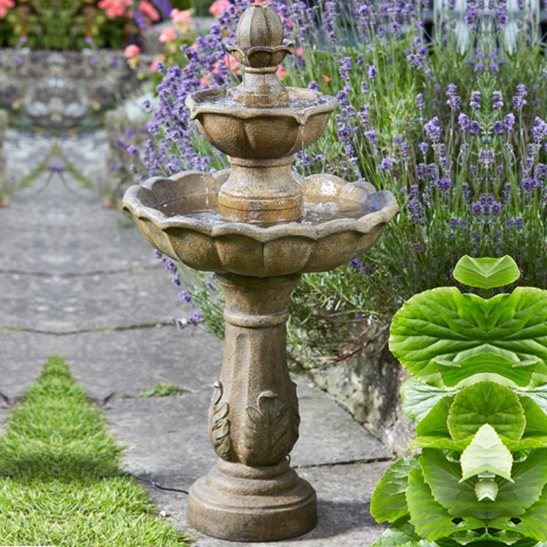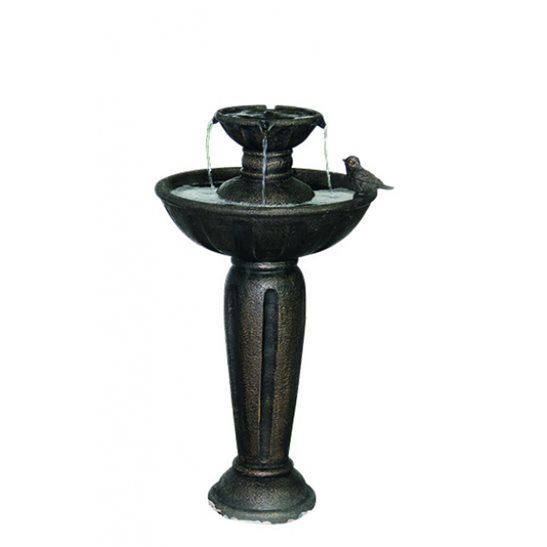 If you're ready to go with your exciting new solar feature, why not check out our handy guide to creating a solar powered water feature, if you need a few tips when setting up your item.

Here we have shared just a handful of features from the huge range available all year round on our UK Water Features website. Head over to our Solar Water Features section to view the items mentioned above and many more!