Mini Water Features For Smaller Spaces
Some people think that water features are for larger gardens only, but just because you have smaller garden, it doesn't mean you can't reap all the benefits of your very own water feature.
There is no reason why you can't enjoy the relaxing trickling sounds of a water feature and the other sensory benefits, we can cater for any size or garden, patio or balcony! Here at UK Water Features we have a fantastic range of self-contained, outdoor water features perfect for smaller gardens, as well as indoor water features too! Take a look at some of these fantastic products…
One of our great smaller features is the Aztec Sandstone Open Back Cascade Water Feature. At only 82cm in height it can be tucked away into your greenery or placed in full view to create a wonderful focal point, it's completely down to personal preference. This feature comes complete with 1 low voltage light, so it can be enjoyed in the evenings too.
It's a real favourite and was featured in Modern Gardens Magazine in August 2016!

It is a nice and compact feature made form high quality polyresin, and will add an instant rustic feel to your garden. With it being easy to install and maintain why not treat your outdoor space today?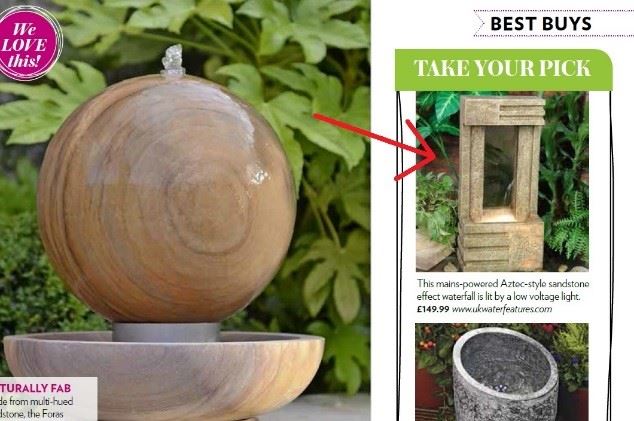 Another lovely mini feature is our Ceramic Blue Birds Solar Powered Water Feature standing only 37cm in height. For just £39.99 you can add a brand new focal point with a great traditional style! Fully self-contained it is a fountain to enjoy anywhere in the garden where there is direct sunlight. Made from quality glazed ceramic this feature can be enjoyed year after year!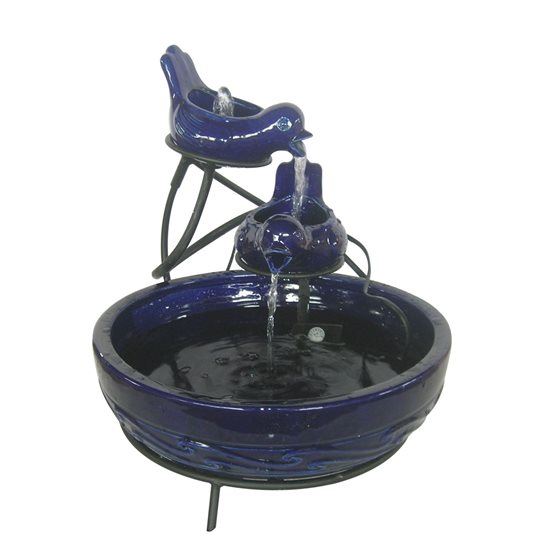 Looking for a more modern decoration option? Our 25cm Sphere Stainless Steel Water Feature comes complete with LED lights, so is a stunning feature to enjoy in the night time too! It has a quality polished finish it will really give your garden the makeover it deserves! With a 25cm diameter, it is a great option for a smaller space as it is one of the smaller spheres in this range. Check out our other Stainless Steel features for more great modern decor ideas!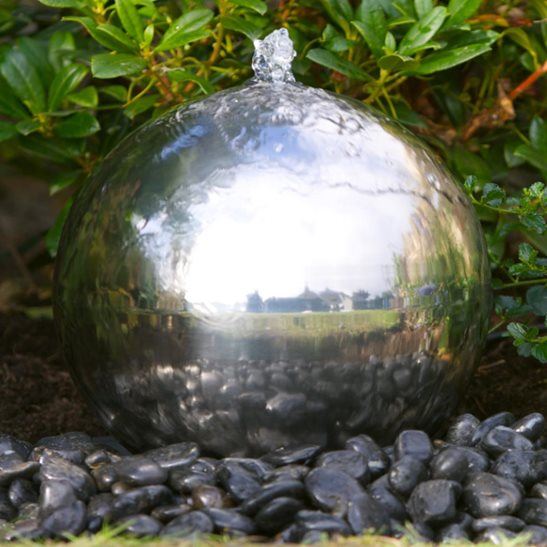 For a hint of Mediterranean style why not choose something like our Kyoto Three Bowl Water Feature which is 61.5cm tall. Handmade and finished from durable resin-stone it can be enjoyed for years to come. It is a very low maintenance feature and child and pet friendly so a perfect choice for any kind of surrounding.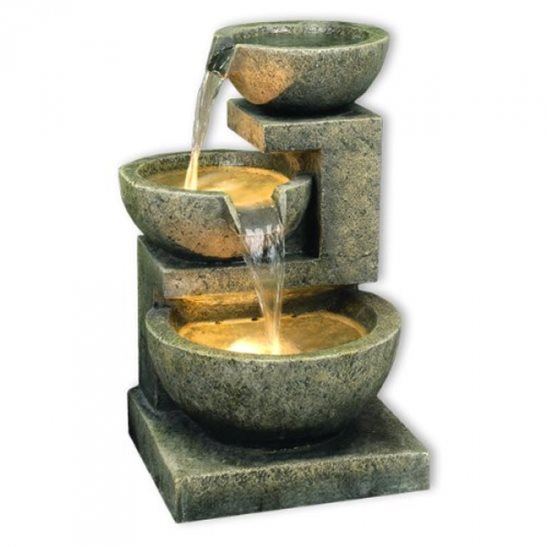 Add some Zen to your garden and try a small feature like our Buddha With Crystal Ball Water Feature which is just 66cm tall. Perfect again for either tucking away into your plants or creating its own focal point in your outdoor space.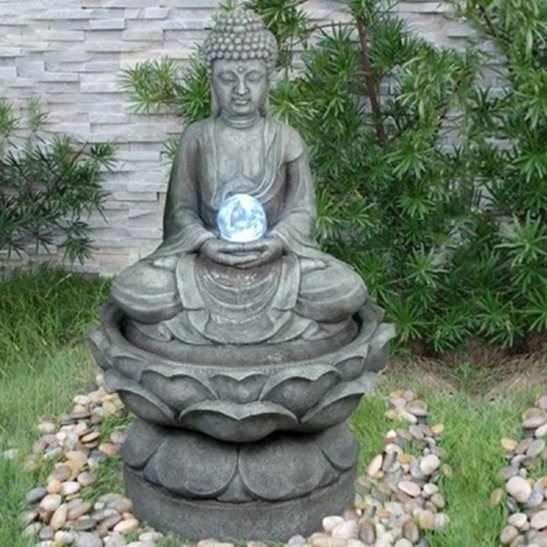 Here we have given just a small selection of your mini outdoor water features to get your creative juices flowing and get you inspired to upgrade your garden this year! Why not check out our full range of products available now on our UK Water Features website, including indoor table top features?
If you would like any advice or have any questions regarding the water features seen here or about any other of our products, please do not hesitate to contact one of our friendly members of staff who will be happy to assist! Visit the Contact Us section of our website for all our contact details.