Don't Forget To Check Out Our UK Water Features Guides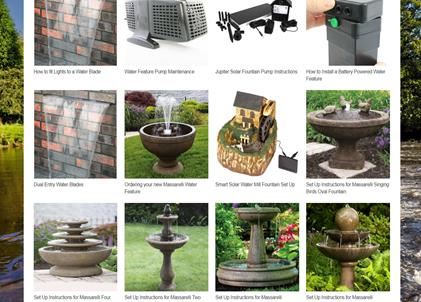 Having a little trouble with your favourite water feature?
Purchased a new one and a little puzzled on how to set it up?
Or perhaps you're wondering if your pond or feature is needing a replacement part?

Whatever your queries are, our UK Water Features website can help you out!
Did you know that along with a fantastic range of water feature and pond products, we have a section of our website that stores some handy guides?

The guides on our website are there to give you a hand. From assisting new customers with finding the right style of feature for them, to instructions on how to change a bulb in your feature, our guides cover many topics that customers regularly ask about.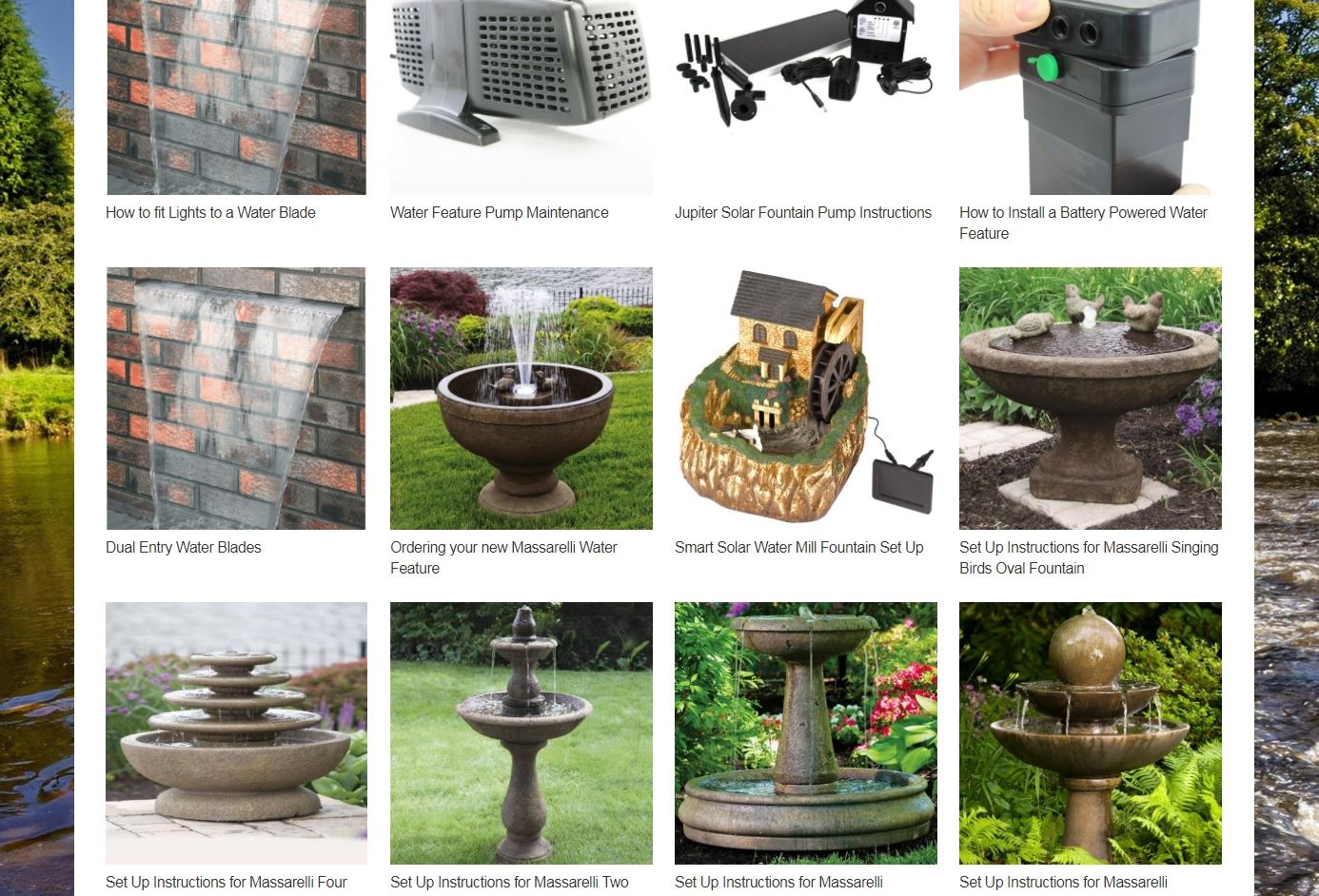 Over time your pond or water feature will suffer a little wear and tear from regular use, and you may be required to carry out a little maintenance and replacement of parts. We stock everything you might need to get your feature up and running again in no time from pumps and transformers to lights and solar kits!
Or if you're looking to purchase your first indoor or outdoor water feature of your very own, we have some useful information to help you figure out which type of feature is right for you!

We hope that our guides will be able to assist your with your issues so you can be back enjoying your feature once again.
If your issue cannot be resolved from reading the handy information on our guides, please feel free to give our friendly sales team a call who will be happy to assist with any additional tricky problems! All our contact information can be found on our UK Water Features website.