Our Best Giveaway Yet - Win A Samsung Galaxy Tab2!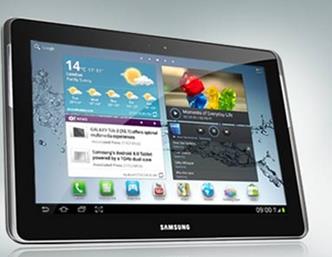 We are celebrating this continued fantastic weather up and down the UK by giving away our most exciting prize yet. From now till June 22nd all online orders will be placed into a free prize draw to win the sought after Samsung Galaxy Tab2 tablet.
How To Enter:
Simply place and order online... that's it!
You will automatically be entered into a completely hassle free prize draw. Winner will be selected at random by a number generator and will be selected by one of the UK Water Features customer service team members.
Now if you're stat there wondering what to buy then here are a few hot products right now.
As you well know here at UK Water Features we are much more than just water features. We stock over 4,500 garden products and accessories ranging from solar lighting, garden ornaments, garden topiary, and the increasingly popular garden meerkat range. With the excitement of the Chelsea Flower Show now over we have seen a massive increase in demand for the rosy cheeked garden gnomes. As many of you will know this was the first year that these fun loving garden characters were allowed back at the Chelsea Flower Show and they have certainly been a fantastic hit amongst the garden designers and enthusiasts who were down there this year.
This article was writen by Water Bucket Walter - Garden Blogger for UK Water Features