Rustic Garden Fountains from Massarelli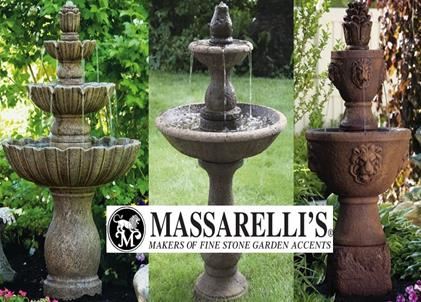 Now spring has sprung, it is a perfect time to add a brand new Outdoor Water Feature to your garden!

We're more able now to get out and enjoy our gardens, so adding a lovely water feature like these gives us even more reason to spend time outdoors! We have a stunning range of cast stone features from leading manufacturer Massarelli that will add a rustic, luxurious feel to your outdoor space.
Massarelli have an extensive range of fountains and water features, but it's the quality of those American made fountains that really counts. They have a skilled team of fine artists, sculptors and mould makers who are all trained to the highest standards and produce exceptional products using state of the art equipment.

Check out some of these gorgeous designs from this manufacturer, available in a range of sizes and styles, there really is something to suit all tastes and budgets! Create a relaxing and tranquil atmosphere in your garden from the soft trickling of these stone fountains. These features will provide plenty of health benefits as well as a very eye-catching decoration too!
What's not to love?!

In this blog we'd like to share with you some Massarelli fountain inspiration that you can take advantage of this spring!

Our first featured water fountain in this blog is our Two Tiered Boca Round Fountain. Even though this feature will be brand new when you receive it, the rustic, natural stone it is made out of will make it look like it has been nestled in your garden for years, becoming part of the landscape! Ideal for adding a quality centrepiece in your outdoor space.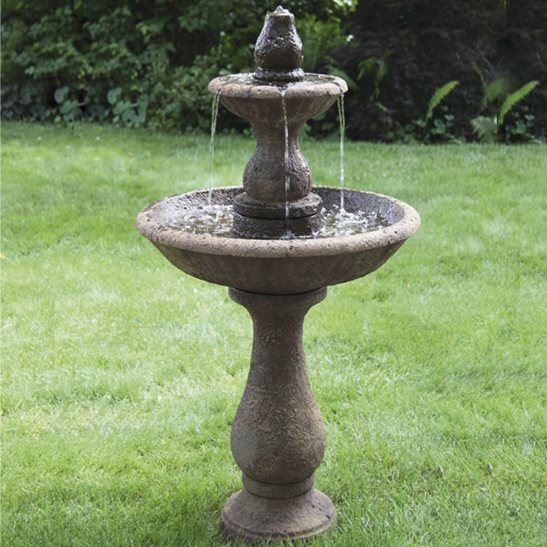 Sit back, relax and enjoy the soothing sounds of the trickling water from your new feature. Our Catalina Overflowing Vase Fountain is finished in the classic iron stone colour, we love the shade and design of this feature, and it would fit right into a modern or traditional style garden! This fountain only requires basic assembly, so you can be away in no time at all.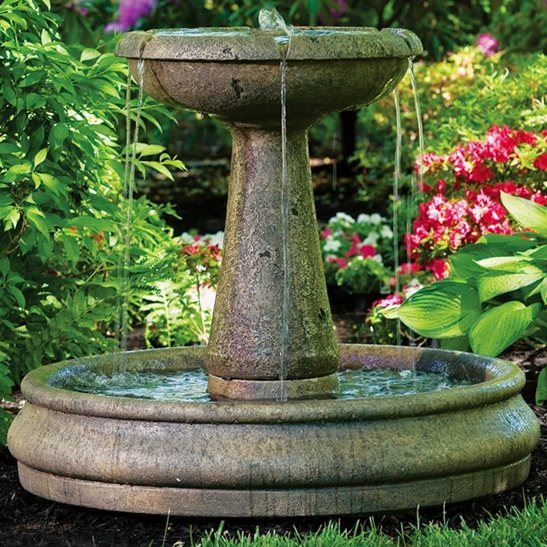 Manufactured from premium quality cast stone our Mirabella Scallop Four Tier Cast Stone Fountain is ideal for placing in the centre of your garden, it can be enjoyed from all angles so makes a wonderful focal point. To make this feature and all our other fountains even more spectacular, you could add one of our fantastic lights to enjoy it during the night time too!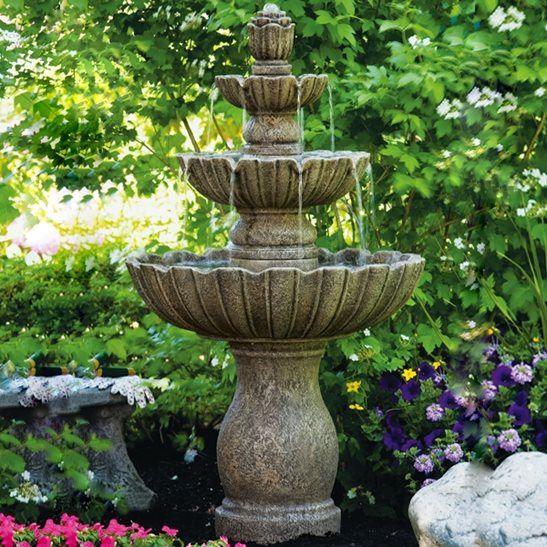 Finished in the campfire stone colour our Oliveto Fountain Water Feature can be a stunning addition to your outdoor space this spring and summer, either in your garden or on a patio area. All out features are self-contained making them very versatile and easy to install.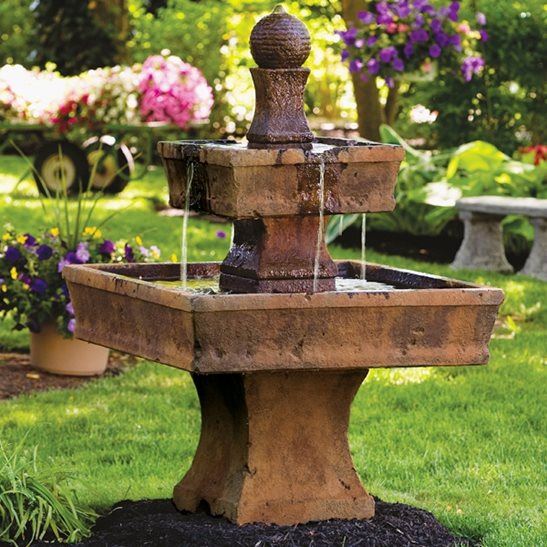 This feature is truly gorgeous! Perfect for either a traditional, rustic garden or contemporary space alike! The Tranquillity Sphere Spill Fountain will certainly be the talking point of your garden this spring and summer, and a soothing atmosphere can be created as the water pours over into the bowl below!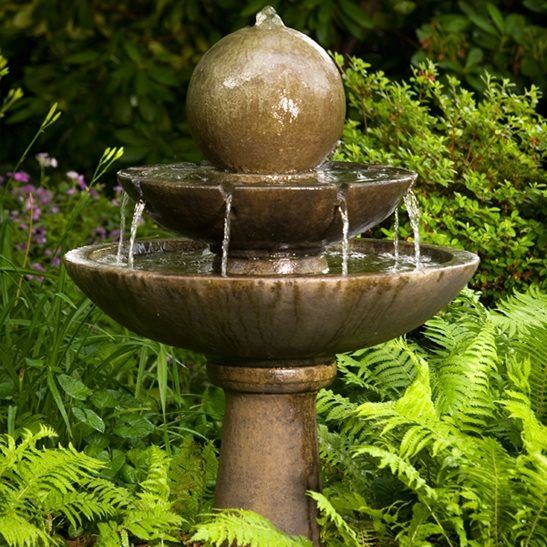 A beautiful feature for a traditional English country garden! Our Three Tier Spade Fountain can create the perfect relaxing mood, great for when entertaining family and guests or as you're enjoying some peace and quiet with your feet up alone. This really is a quality product that you'll be able to enjoy outdoors year after year!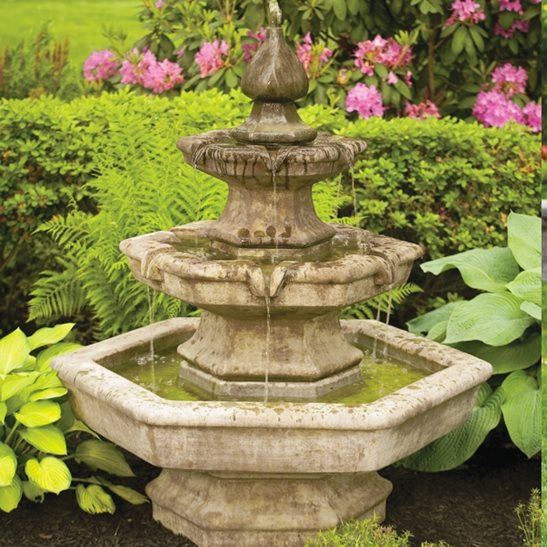 Add some charm to your outdoor space with our Singing Birds Oval Fountain. It has built in LED lights so can be enjoyed even when the sun goes down, as well as been a brilliant addition to your garden throughout the daytime. The rustic everglade stone finish makes this feature look really natural so will blend into your garden really nicely.

Another of Massarelli's wonderful, self-contained features is the Two Tier Gabriel Fountain. Requiring only very basic assembly you can look forward to a hassle free addition to your garden this spring and summer. The gorgeous traditional design has fantastic detail and as it's built from a quality cast stone material it is designed to stand the test of time in your garden, like all of the fountains from this manufacturer.
This is just a selection of the Massarelli fountains we have on offer here at UK Water Features.
Head over to our Cast Stone Water Features section of our site to browse all of these wonderful fountains and many more!
Go on, treat yourself and your garden this spring!