Tips for the Perfect Pond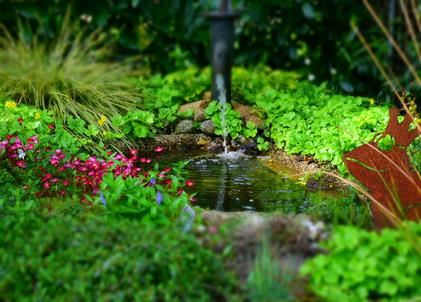 This spring and summer is the perfect time to add a brand new installation to your garden! Depending on the size of the pond and the installation process chosen, it may take two or three weekends to complete, but the time spent doing this in the garden will certainly be worth it!
Here at UK Water Features we have everything in stock you would need to create the perfect pond that you can enjoy in your garden year after year!
There are so many benefits to adding a garden pond to your outdoor space as well as it looking stunning! In this blog we'd like to share with you some handy tips on how to install the best pond for your garden this season!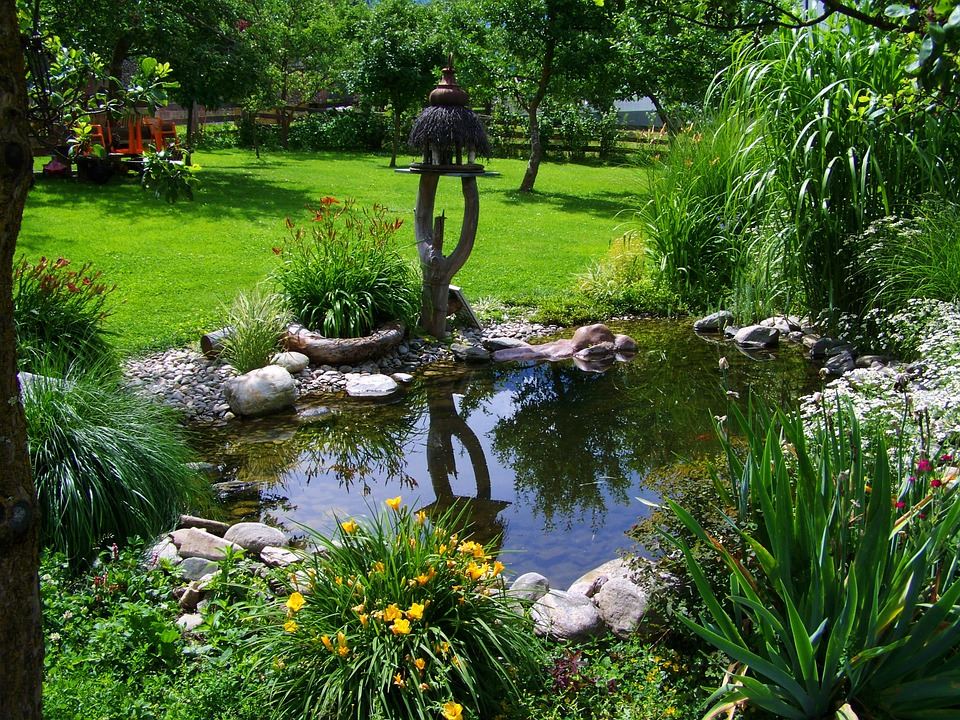 One idea to consider if you're a bit limited of space, is to use a water feature to add a focal point to your garden, rather than a pond, as the temperature of a small pond can raise greatly on a warm summers day just like water in a sauce pan, and this can cause the water to turn green.
If you think this may be a better option for your garden, check out our fantastic range of Outdoor Water Features on out UK Water Features website today!
Think carefully about the positioning of your pond…

Be sure to site your pond out in the open in your garden, rather than under trees as this will just cause your pond to fill up with fallen leaves at the first sign of autumn. You'll be forever clearing it out! Try and choose the sunniest place too as it will help your plants to thrive and creatures will enjoy bathing in the warm shallows.

Your pond should ideally be as large as you can manage. This will also help to attract more kinds of wildlife, if the facility is there, birds may even find a nesting area in your pond.
You don't need to go too mad when digging your pond. 18 inches at the deepest point of the pond is fine for a small installation or even for a large pond, 3 feet would be plenty deep enough.
Use the best materials…

Here at UK Water Features we stock a great range of quality pond products that will last years.
Our PVC Pond Liners come in a range of dimensions to cater for all sized ponds, from 4mx3m up to 6mx7m. They are highly resistant to tearing and puncturing and as they are so durable they come with a 10 year guarantee!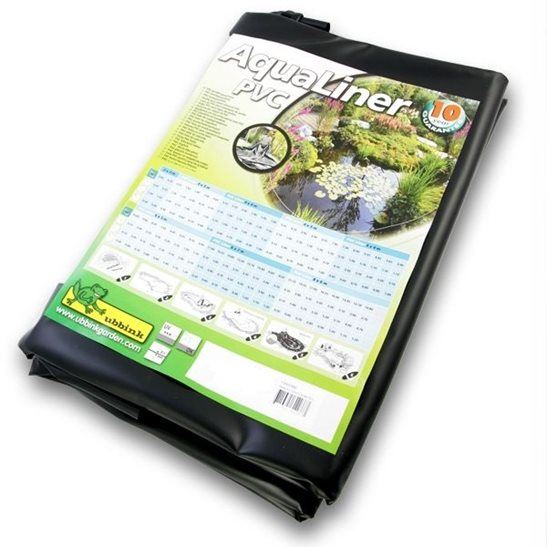 We also stock a great range of Pre-formed Ponds, again made from durable materials, available in a whole range of shapes and sizes. These are fantastic for creating an instant pond, simply dig your hole the correct size, place in the pond and fill with water! It's as easy as that! Most of our pre-formed ponds come with stepped ledges and there is no need to add another lining.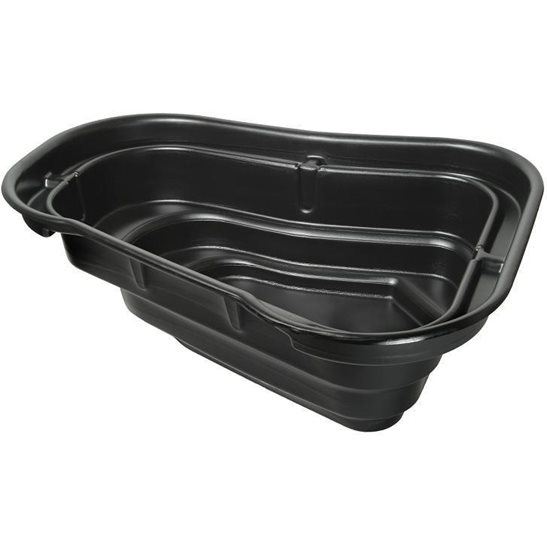 Installing a pre-formed pond is great if you're looking for a hassle free set up process!

Step 1 – Place the pre-formed pond on top of the ground where you're wishing to place it in the garden. Mark the outline of the pond with some kind of stakes in the ground as seen in the image below.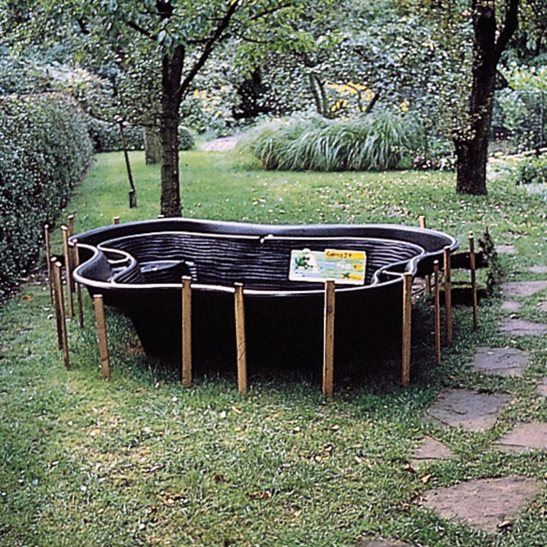 Step 2 – Dig your hole in the ground now to the correct depth and match the shape of the pre-formed pond's ledges as seen in the images here…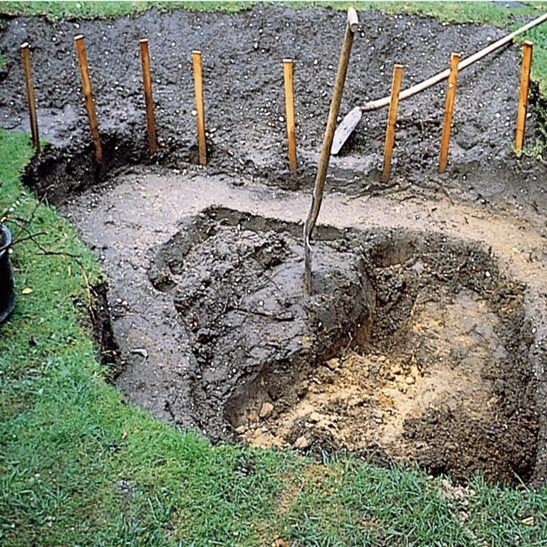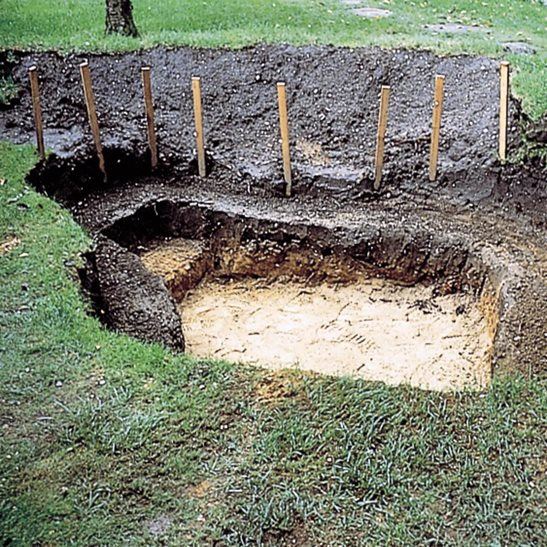 Step 3 – Place the pre-formed pond into the hole and fill in any gaps around the edge of the pond with sand or soil. Fill with water and you're ready to go!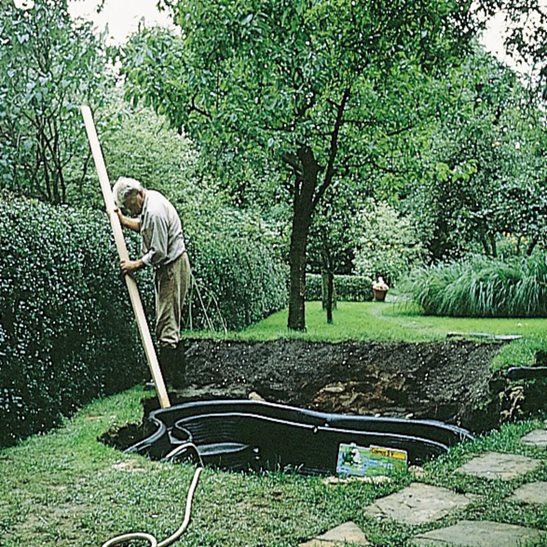 Consider adding wildlife…

We're sure you're going to want to add plants in and around the pond to help it to naturally blend into your garden. Ensure there is a shelf dug at the edge, about a foot deep below the surface, so plants can live in the shallows of the water. It is also important to add oxygenating plants to your pond as this will help to keep the water clear, these should be weighted and sunk to the bottom of your pond. Don't worry if the water turns green at first, this is normal, if you've added in these oxygenating plants the water should clear in a few days after installing.

You may want to add fish to your pond to add a spot of exotic colour. Make sure you try to feed them at the same time every day so they get used to coming to the surface for food at certain times.
Ponds are a great way to attract all kinds of creatures to your garden. Birds will want to drink there, frogs will spawn in a pond, and it will attract a whole new world of insect such as dragonflies, damselflies and pond skaters. Welcome wildlife such as hedgehogs, toads and frogs by adding a gentle slope to your pond so they are able to get in and out when they wish.
Try to resist adding cobbles and paving next to your pond, as when wildlife such as baby frogs emerge on a warm day they'll simple cook to death on these surfaces!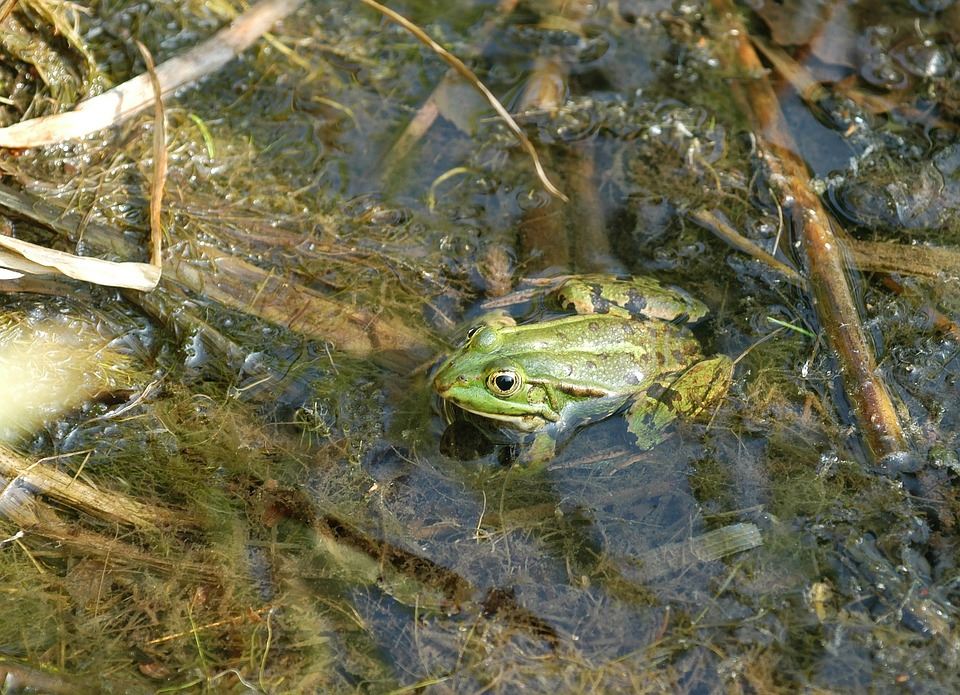 We hope you'll enjoy your new pond installation this year and all the benefits it will bring to your garden!