Mother's Day 2017 With UKWF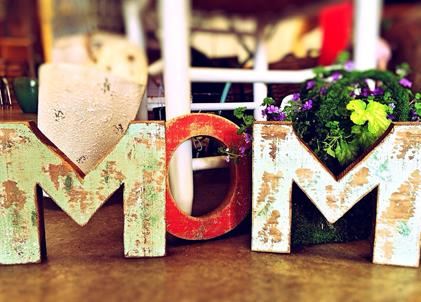 Need a last minute Mother's Day present? If you're struggling to think of what to get the special lady in your life, here at UK Water Features we're happy to say we can help you out!
Perhaps your mum is tricky to buy for? Why not treat her to a unique gift that she will love, and will add an attractive decoration to her garden or home too!
Here at UK Water Features we stock a fantastic range of features for both indoor and outdoor, with something to suit all tastes and budgets! Whether your mum prefers a traditional, rustic style of décor, or whether contemporary style is more her thing, we have both these styles and everything else in between!
As far as gift giving budgets go, our range of Indoor water features may be better suited for a token gift idea.
Create calming atmospheres and Zen in mum's home with our Buddha Indoor Fountain with Lotus Base. A gorgeous natural colour that will blend in easily to any kind of décor, and has space for 3 tea lights at the front to make this feature all the more relaxing!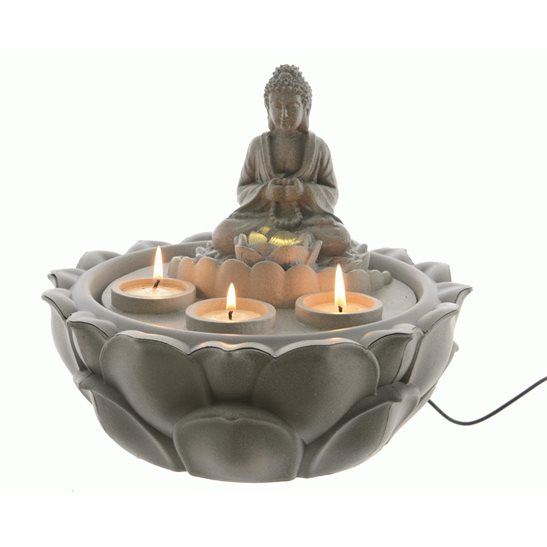 Remind mum how much she means to the family with this symbolic Family Crystal Ball Feature. A stunning bronze colour that would be great for a modern or traditional home, and with its built in LED light it's a feature that can be enjoyed during both the day and night!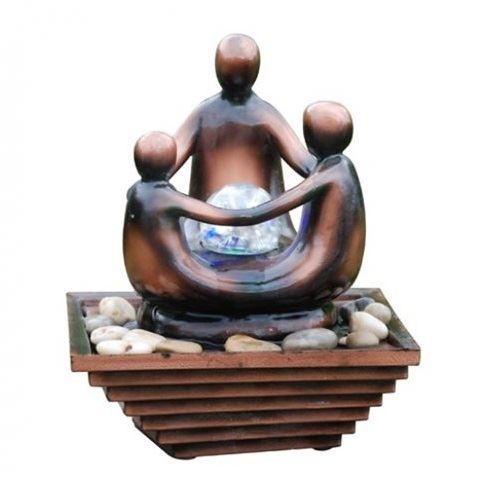 New to our range this year is the Cascading Slate Wall Feature. This is a great 2-in-1 feature as it hold all the amazing benefits of having a water feature as well as the potential of bringing greenery and nature indoors with its planters to add mums favourite flowers to! This is a gorgeous feature that will instantly add tranquillity to the home – an ideal gift!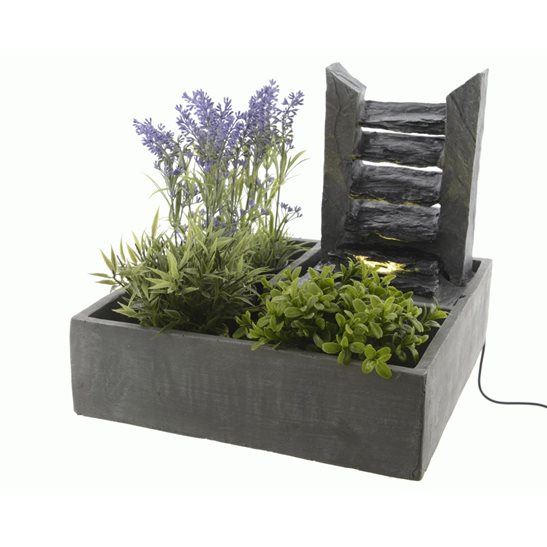 For something a little more traditional, treat mum to a feature like our Imelda Ceramic Water Feature. Ideal for any room of the house either on a table top or window display, this great hassle free feature can be enjoyed all year round! It is easy to set up and energy efficient as well as holding the amazing health benefits water features have. There are just so many reasons a water feature makes the perfect gift!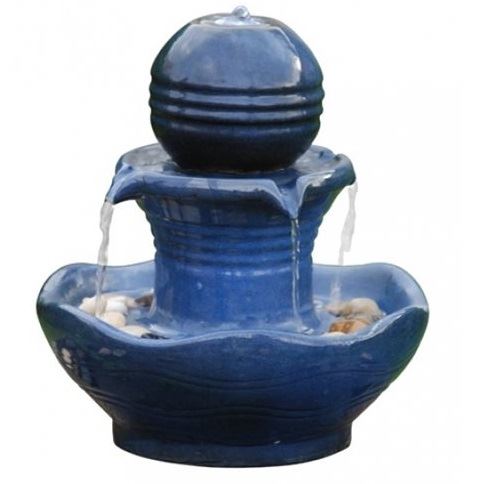 For a rustic style of feature try one of these below. Both our 3 Tier Multi Fall Feature and 4 Fall Rock Indoor Feature come with built in LED lights so look stunning during the day and night! Their natural colouring means they will blend in nicely to any kind of interior décor, and the soothing trickling of the water down the features will really allow mum to relax at home any time of the day or year!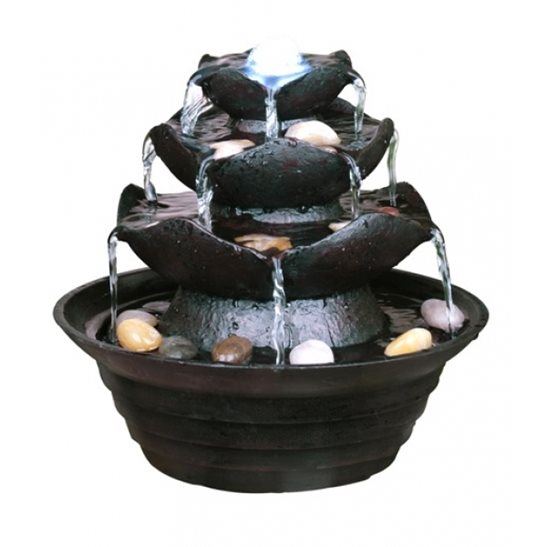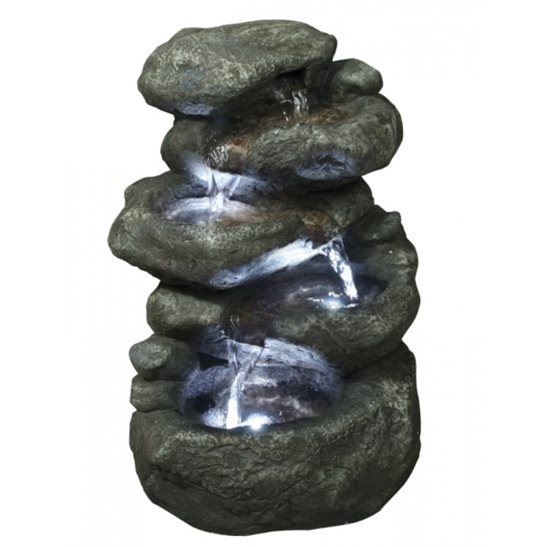 This was just a small selection of our Indoor Tabletop Water Features now on sale from our UK Water Features website, that will make perfect gift ideas for Mother's Day this year!
If you have a bit more of a budget to spend on mum this year why not check out some of our brilliant Outdoor Water Features. These will add eye catching decorations to mum's garden that she will love for years to come!
Add a touch of character to mum's garden with our Metal Owl with Bucket Feature. Water pours steadily from the beak of the owl into the bucket below, creating a tranquil atmosphere in the garden this spring and summer! The lovely bronze colour of the feature means it has a rustic feel and will blend nicely in to the garden. Available now for £59.99.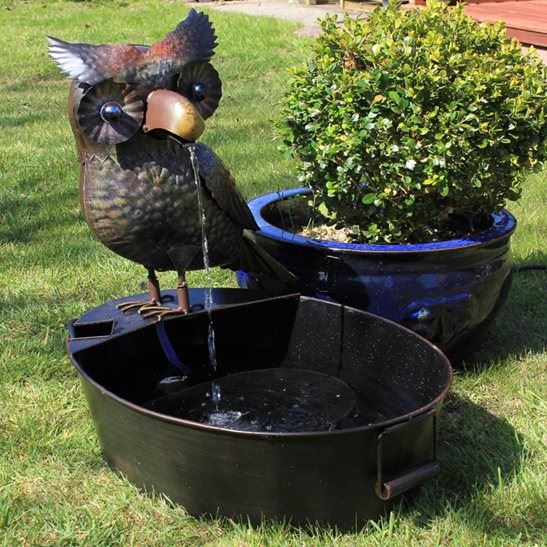 Keeping with the rustic theme, this may be another feature that would make a great gift for mums!
Our Mini Spilling Urns Feature could also be great if your mum has a Mediterranean style garden too! This hand finished feature is made from a durable resin-stone material so is built to stand the test of time! Meaning mum can enjoy this feature in her garden for years to come! Available now for £49.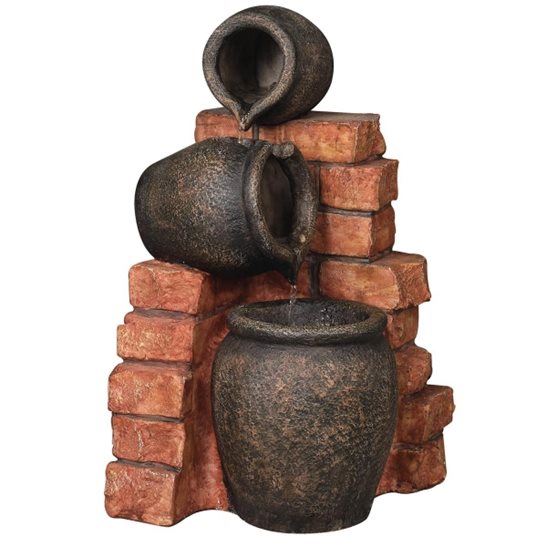 Would your mum fancy a little bit of a project for the garden this spring and summer?
If so our Pebble Fountain Water Feature Kit would be the perfect gift idea! This kit has everything you would need to build your very own fountain for the garden, just like in the image below! This will mean your mum will get the feature in her garden that she's always wanted but is able to create it to her own personal taste!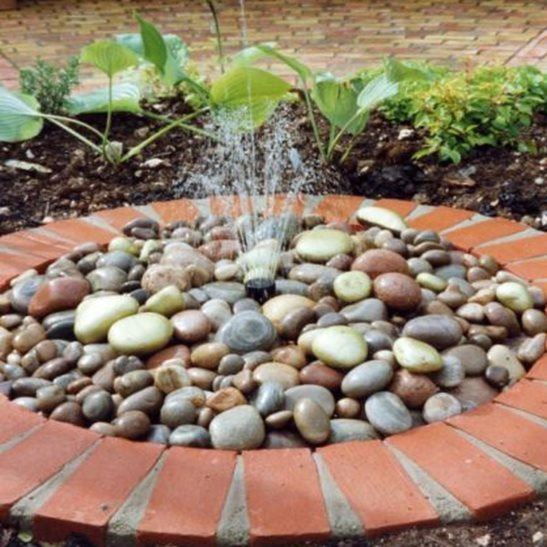 Does your mum have more of a contemporary taste? If so one of our Stainless Steel water features would be the perfect present for Mother's Day! Features like our 30cm Dual Entry Water Blade (£49) and our Mini Avon Stainless Steel Water Feature (£89) would be perfect choices!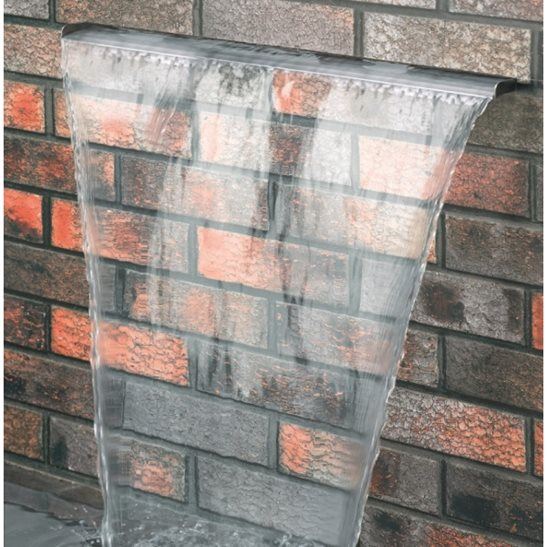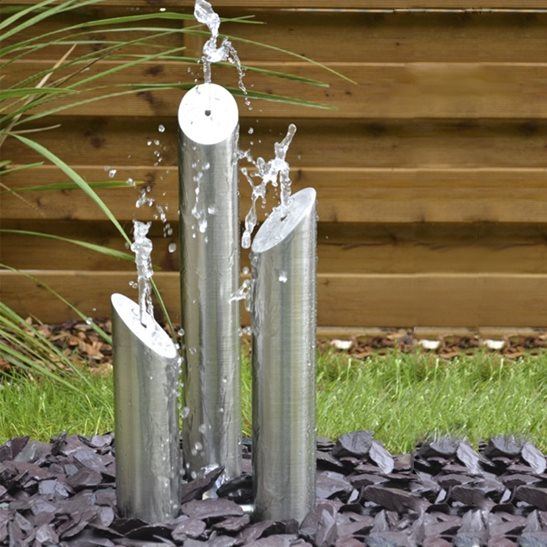 Something a little more quirky here – we love the unique style of the Iron Umbrella Pouring Water Feature! It features a series of upturned umbrellas pouring into one another, a great 'arty' piece that will make the perfect gift and focal point for the garden this year! Available for (£79).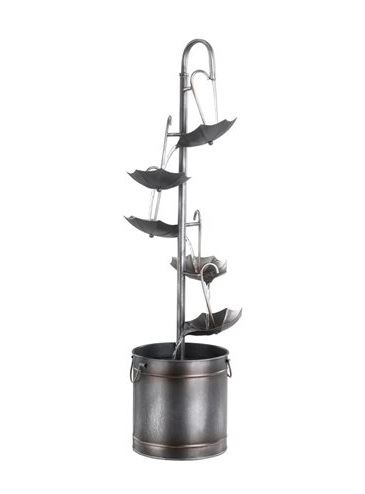 We hope our small selection of features here in this blog will have given you some inspiration for your last minute Mother's Day gifts!
Don't forget to head over to our UK Water Features website to check out our full range of indoor and outdoor features on offer – treat mum to something special this Mother's Day!