Saving Money with Solar Water Features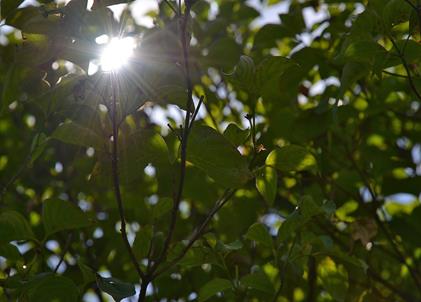 Nothing adds tranquillity to your garden quite like a water feature. If you're looking to update your garden this spring and summer, a solar powered water feature could be the perfect solution. Solar water features are a great way to conserve both financial and ecological resources, and here at UK Water Features we stock a vast range of a variety of features to choose from!

Due to improvements in design, modern solar water features are designed to operate in climates that are usually off-limits to solar power. Solar panels can now collect power even on cloudier days, meaning the owner can save on the cost of powering the water feature.
By allowing the pump to run continuously at no cost, solar water features prevent stagnation, this, in turn, helps to reduce algae build-up. This reduction in algae also allows you to save money as there is a decreased expenditure on algae cleaning products.
Here are a few examples of some of the wonderful solar features we have on offer. We can cater to all kinds of tastes and budgets with products in a modern, rustic, natural or traditional styles as they are available in a range of materials…
One great example is our 60cm Stainless Steel Sphere. Fully self-contained and made from high quality grade 304 stainless steel this is a perfect addition to a modern garden, either placed as an eye-catching focal point on nestled between your plants and greenery.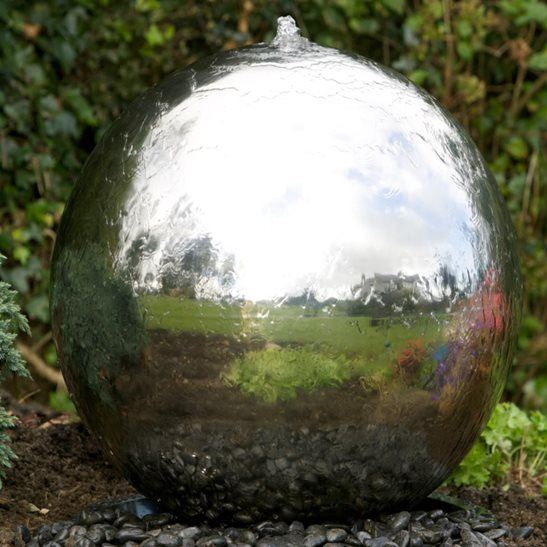 Our Aphrodite Ceramic Feature Cascade is another brilliant option for your garden, particularly a traditional or Mediterranean styled space. Water trickles trough each of the pots creating the most relaxing atmosphere in your garden.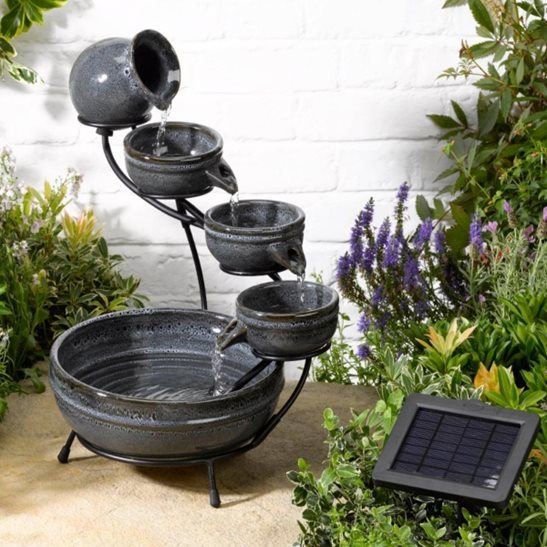 Another great rustic and traditional feature that can help you to save some money this summer is our Pitcher Cascade Feature. Manufactured from polyresin with a lovely, dark terracotta finish, it's a great hassle free feature with no tricky wires or cables. Simply set up and enjoy!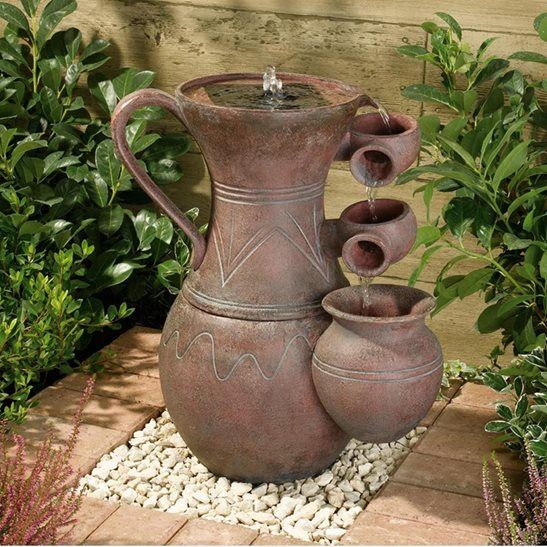 A lot of our Solar Powered Features have removable solar panels, meaning it is possible to place a solar water feature in a shady garden. The only important part is that the solar panel needs to be placed in an area that receives adequate direct sunlight. Simply place the solar water feature on a level spot in the garden, fill with water, and enjoy. Once the panel has absorbed enough sunlight, the power is then fed back to the solar water feature.
Solar features therefore allow the owner to design their garden to their specifications while still harnessing the energy of the sun for power!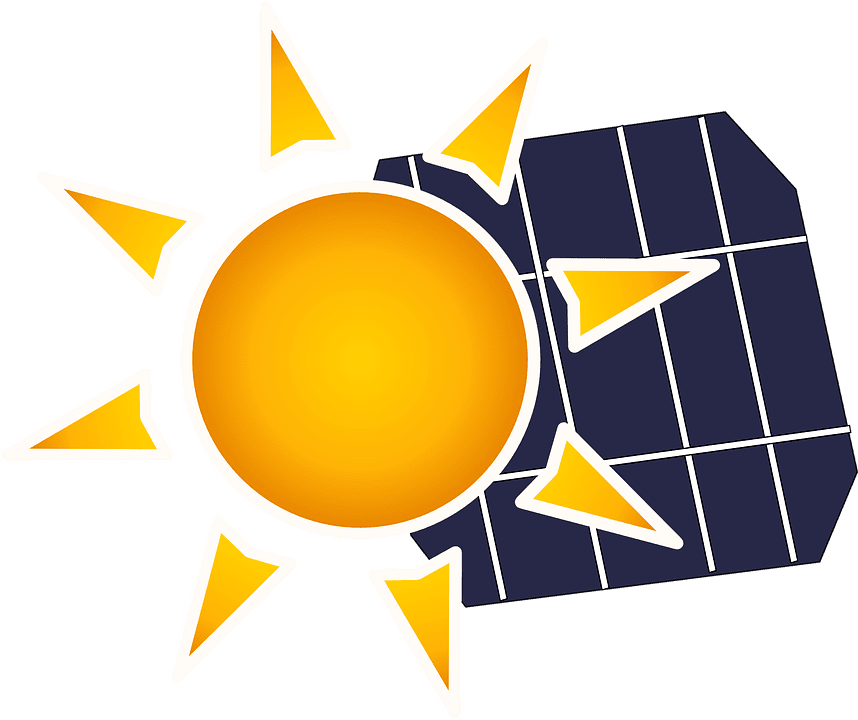 In summary, solar water features grant owners cost savings on both power and cleaning products. This cost savings makes solar water features an ideal addition to any garden.
View our website today for more on our solar product range at UK Water Features.