Water Features for Traditional Gardens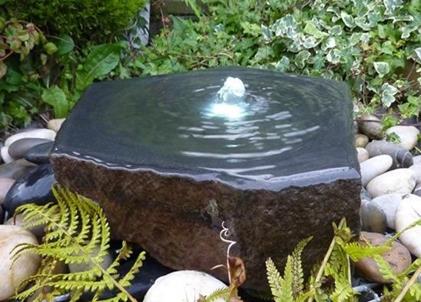 August is here and we're enjoying the summer season, being able to spend more time in our gardens.
Do you find yourself looking around your garden, feeling like something is still missing?
Perhaps your garden is ready for a revamp and some TLC and a water feature may be the perfect addition to your garden to create a brand new focal point to enjoy!
Here at UK Water Features we pride ourselves in the fact we have stunning water features for all styles of garden. So if your taste includes more of a traditional, English country garden style, we have a vast choice of water features for you to choose from if you're still looking to upgrade your outdoor space this summer.
To give your garden a natural looking decoration, our Rock & Wood Falls Water Feature will do just the trick! With its built in LED Lights this feature is something to be enjoyed all year round, during the day and night! This feature is guaranteed to create a relaxing atmosphere anywhere in your garden as you listen to the water trickle down each of the pools.




Another of our fantastic traditional features is our Pouring Pots on Bridge Lit Water Feature. This stunning rustic style will make your feature appear as though it's been part of your garden for years! LED lights illuminate the bottom pool creating a really special feature in your garden or patio this summer!
Add a bit of fun and character to you traditional garden this summer with our friendly Gnome water features in a Tractor or Car design! Perfect for standing alone to create a unique focal point or nestling away amongst your plants and flowers.

Create an enchanting display in your garden with our Fairy House Water Feature. This beautifully detailed fairy house design is hand finished and painted, bound to be a decoration the whole family will love! It will really bring a sense of tranquillity and enchantment to your garden and looks most effective nestled amongst your plants and flowers, creating a lovely woodland display.

These features have stunning detail and are again great for traditional gardens. Our Four Face Lion Water Feature and our Playful Boy & Girl at Lamppost Feature are both ideal for adding some character to your outdoor space. Easy to unpack and install, these features are low maintenance and will add a wonderful, tranquil atmosphere to your garden all year round!




If the tiered style of fountain is to your taste, we have lots of great options. These kinds of features are perfect for creating that English country garden style! Why not choose our 3 Tier Classic Stonewashed Fountain or our 2 Tier Bella Fountain to add that classic style to your space this year.




For a really natural look to your water feature, our Babbling Basalt Slab Water Feature will be the perfect choice! Turn your space into a natural relaxing haven this year and add a touch a luxury to your garden with this stunning basalt feature.

We hope this blog will have given you a little inspiration if you're thinking of creating a traditional style of garden this summer.
Here we have given just a peek at some of great products available, to view our entire range of stunning outdoor and indoor water features head over to our UK Water Features website to find your new garden décor this year!