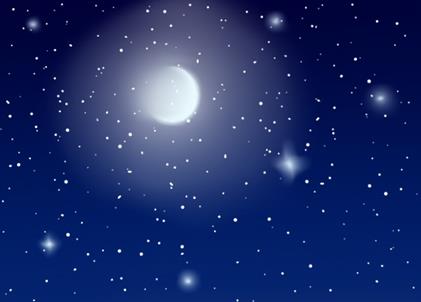 Water features are such a gorgeous, versatile decoration for any garden that can really add a tranquil atmosphere as you listen to the water trickle away. This makes them a perfect addition to any outdoor space for the summer months as you sit outdoors enjoying the lovely warm weather on your own or with the company of family and friends!
They're perfect for adding a relaxing decoration to your garden to view in the day time but have you ever realised how stunning water features can look at night time too?

In this blog we want to share with you just some of our beautiful water features we have at UK Water Features that will add a fantastic focal point in your garden this summer. Many of our outdoor water features come with LEDs built into them making them super effective décor pieces in the night time, helping you to extend your summer gatherings well into the evenings.
Our Medium Buddha Water Feature looks fantastic with the spinning crystal ball at the centre. It creates calming bubbling sounds all day through and then during the evening the LED lights illuminate the spinning ball creating an attractive display to enjoy all night! Perfect for adding to an oriental style garden or if you're looking to add a touch of Zen to your outdoor space this summer!

We love our Squirrel on Branches Water Feature for a traditional or woodland style of garden. This beautiful polyresin feature is sure to add some charm and character to any garden or patio. As you can see below, the white LED lights illuminate the feature brilliantly during the night, shining up through the bowls in the trees!
Another of our great traditional styled features that looks fantastic at night time is our Four Pots on Brick Wall Feature. Water pours from the pot at the top of the bricks all the way down through the three pots below creating a lovely, relaxing atmosphere. Each pot contains a light which creates a stunning effect at night! Perfect for adding a touch of the Med to your garden space.

The sphere shape of a water feature is a very popular choice, but why not try something a little more rustic like our 40cm Pink Marble Sphere (available October 2018) or our 40cm Rustic Black Sphere? With both of these features you can choose from blue or white LEDs, and these lights are situated at the top of the sphere so in the night time the bubbling water on the top will be lit up.

For something a little more contemporary why not choose our Friendship 3 Bowl Water Feature? Perfect for modern styled gardens, this will sit taking pride of place on any patio, decking or in the garden this summer. Either stand alone to create an eye-catching focal point, or tuck into your trees, plants and flowers for a more subtle but still effective display.
And in the night time this feature looks just as amazing as the warm white LEDs light up each bowl…
A feature that is ideal for both modern and traditional styles of garden is our Four Falls Rock Cascade. This polyresin feature adds a real sense of calm and tranquillity to your garden as water cascades from the top rock reservoir into the four below. The realistic look of the 'rock' in this feature gives it a great, rustic vibe, making it look like it has been part of your garden for years! Each of the lower reservoirs is lit by a low voltage bulb creating a beautiful effect at dusk and at night, making it the perfect decoration for enjoying on warmer summer evenings.
Our Stainless Steel Water Blade features are some of our most popular products because they are so versatile as well as being so simple but effective! They can be built into walls as seen here, stood alone or displayed in any other creative way you can think of! We think you'll agree with us that they look just as fantastic in the night time too…
If the pond or water feature you have doesn't have lights built in but you'd like to create these fantastic effect in your garden this summer, you can check out our Water Feature Lights section of our website where you'll find lots of great options to cater these lighting effects to your own personal taste.
How about our 12 LED Underwater Lights available in Red/Blue/White and Blue, perfect for use on ponds or water features for creating pools of high quality light.

Or for a light that's able to be submerged in the water or able to stand outside the water feature to illuminate it from the ground, why not try something like our White Granite Pond Light? This hand carved granite spotlight comes with 10m of cable giving you plenty of range for whether use you need it for. Ideal for lighting your feature or for general garden lighting!