Installing The Falmouth 2 Tier Solar Water Feature In Your Garden
If you are struggling to get power to a certain part of the garden or want to remain green and eco-friendly then a solar powered garden water feature must be top of your shopping list.
Solar water features can be up and running within several minutes enabling you to instantly enjoy the benefits of a water feature in your garden.
The Falmouth 2 Tier constantly recycles water from the hidden reservoir.
Stage 1: Carefully remove all the items from the packaging, take particular care when removing the solar panel from the box. Try and recycle as much of the packaging as you can, keeping the green ethos going.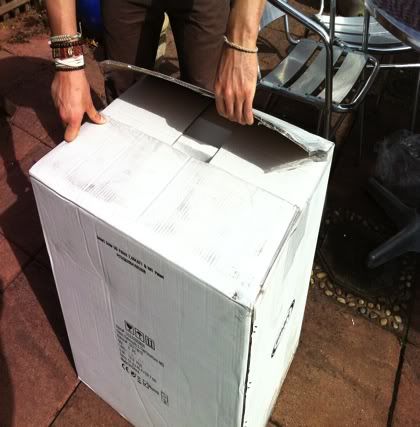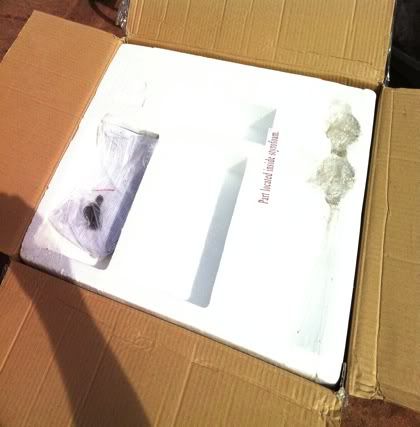 Stage 2: Lay the components on the floor and follow the basic instructions screwing first the main pillar into the base. Be careful not to over tighten. Follow the same again for the top section.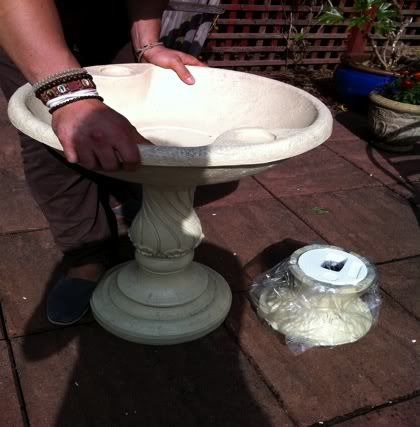 Stage 3: The solar panel is already built into the top section of the fountain so all you need to do here is remove the protective film from the solar panel and connect the pump underneath the solar panel. Before turning the solar panel around into the sunlight fill the top bowl with water, enough to fully submerse the pump and keep the birds happy!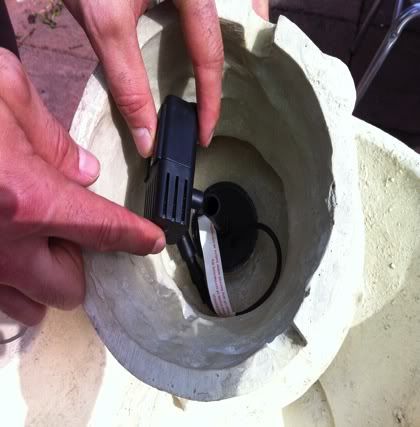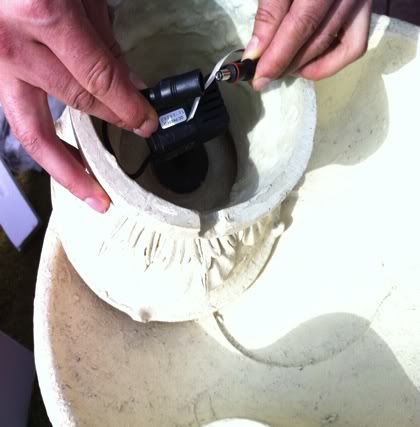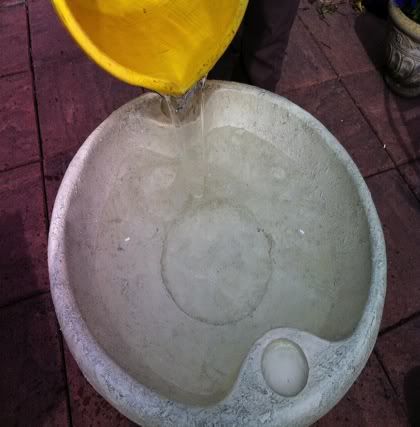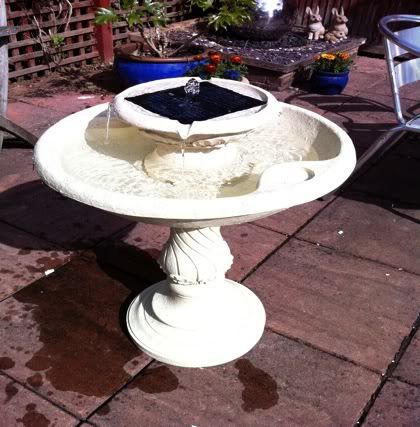 On a bright day the fountain will start to work straight away enabling you to enjoy the soothing sound of trickling water.
In the box you also get the choice of changing the head on the solar fountain.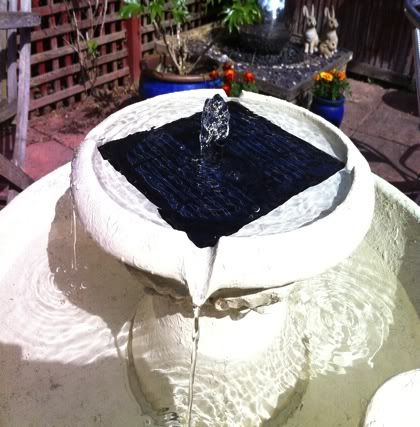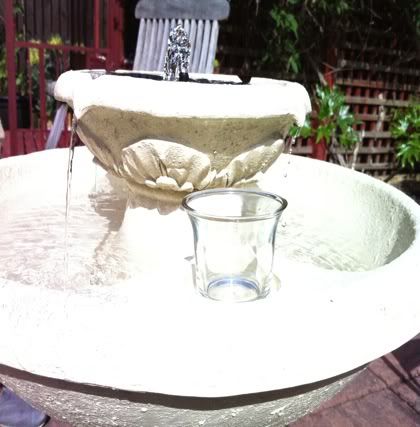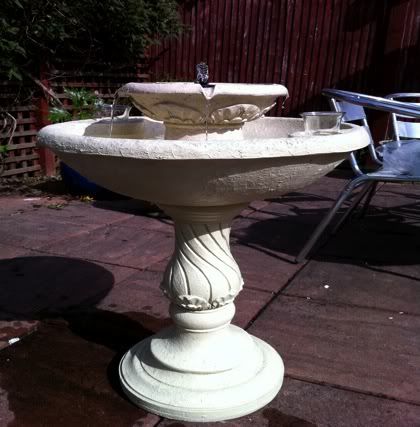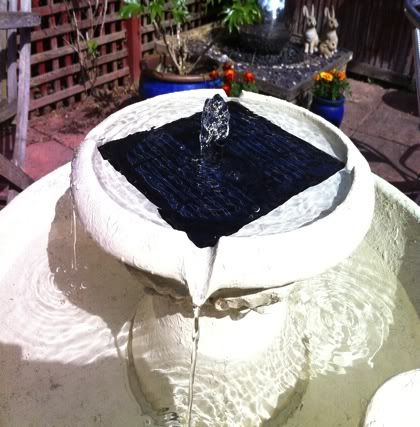 For added effect at night the fountain comes complete with two glass tea-light holders, place your favourite candles in here or fill with seed for wild birds.
Adding Algae Stopper will help reduce the build-up of algae and keep the fountain looking clean.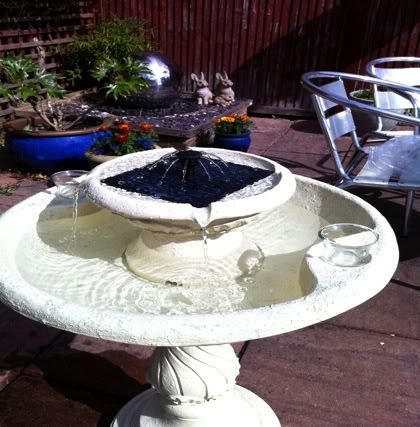 The Falmouth 2 Tier Birdbath Fountain Solar Water Feature is made by Smart Solar, market leaders in the field of utilising the suns natural power to create wonderful water features and attractive garden solar lights.

Winter Care:
During the winter we would always recommended draining the fountain and covering with a winter protection cover. Unlike mains powered features solar fountains can be easily taken indoors during extreme weather conditions.