Our Big Easter Giveaway - A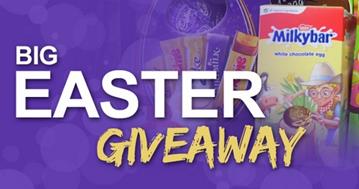 We hope that you all had a great Easter and a wonderful long weekend. If you were not aware, over the long Bank Holiday weekend we ran a small competition through our Facebook page for a chance to win quite literally a "pond full of goodies", in fact the winning entry has won a preformed pond and all of its Easter goodies!
We had well over 1,000 people in on the fun so we would like to take this time to say thank you to all of you who entered. With it been Easter and all we wanted to make the giveaway fun so we chose to play an all time favourite, spot the difference.
99.99% of you got the right answer, the Hot Cross Buns were the missing goodie from the picture. Well done to you all who got that right.
If for some reason you missed this giveaway there is no need to panic there are plenty more to come over the next few months. To make sure you don't miss out please take a second to like us on Facebook or follow us on Twitter for the very latest on all of our competitions and giveaways.