Why People Chose To Install A Preformed Pond In Their Garden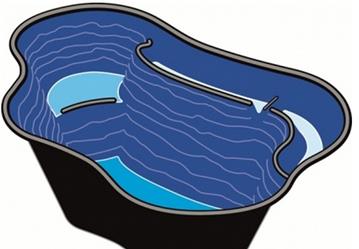 With the long Bank Holiday weekend right around the corner, many of us are beginning to think about our gardens and what we want to do with them this season. Whether you have a small or a large garden a preformed pond is always a popular choice amongst many.
One of the main reason that people opt to add a pre-formed pond to their garden is not necessarily as a focal point. Don't get me wrong, a garden pond is a great way to create that special focal point in any garden and create an added sense of serenity. However one of the main reasons that people chose to install a garden pond is that it will attract various forms of wildlife. Squirrels, frogs, and birds will soon begin to frequent the area, allowing you to watch nature at work from the comfort of your own patio.
One key thing that is often overlooked when installing a garden pond is the location. If possible, choose a location that receives close to 5 or 6 hours of sunlight per day. Do not place your pond directly under a tree, because cleaning a pond full of leaves and other debris can become very unfavourable.
There are many different approaches to installing a garden pond of your own. Many of us prefer to have a more 'natural' looking wetland area and opt to edge the pond with rocks. These rocks can be found at any local garden centre or online.
Once the pond installed and decorated one of the most common things to do with your new pond is to add fish. Fish are not only great to look at they can also be a deterrent to the frogs, salamanders, and other animals who wish to take a quick dip to escape the heat. When it comes to encouraging wildlife to your new preformed garden pond you may want to consider placing a few pond stones and water lilies in there to help smaller creatures such as frogs get around.